This is Milk, a 7-year-old cat from Japan.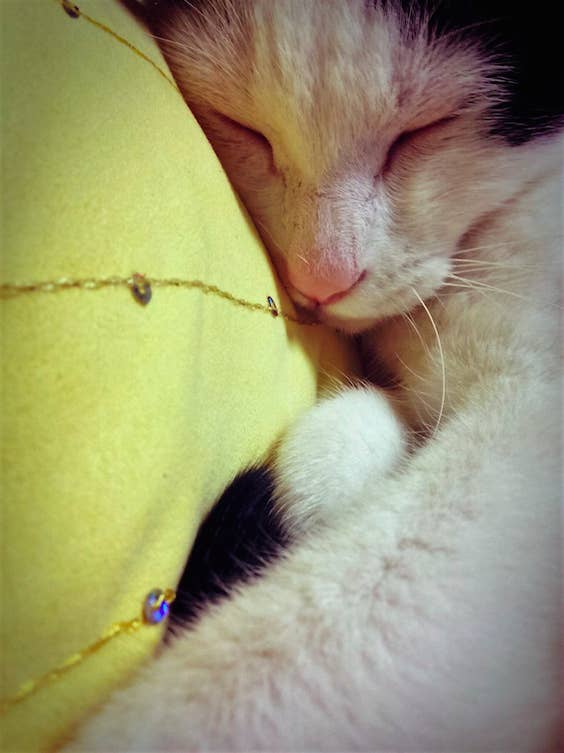 Here she is with another cat, Mi.
This weekend, Milk got herself in a bit of a tangle when her paws got stuck on the cat tree and the bed.
Milk's 19-year-old owner, Twitter user @aktfps, told BuzzFeed News that he was lying on the bed when Milk suddenly started meowing.
He turned over and was "so shocked" to see Milk in that pose that he immediately took a photo.
"I posted the photo thinking that I'd get around 10 retweets, but it turned out to be more than that," he said.
The original tweet has since received more than 140,000 retweets, and people have turned Milk into a huge meme.
Milk's owner said he laughed at all the memes and was very happy to see that Milk had brought laughter and happiness to others.