The New Taipei Police Department in Taiwan's K-9 Unit has introduced their newest recruits to serve and protect the public: six American Labrador puppies.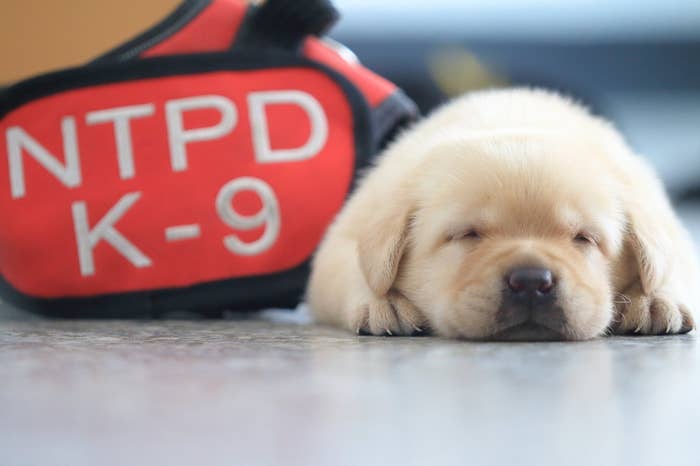 Their names are Fushin, Schumann, Feida, Yige, AJ, and Liang, and they are just 1 month old.

The captain of the K-9 Unit, Pan Tian-long, told BuzzFeed News that while they don't look like it now, the puppers are all very lively. They will be trained to become detection dogs like their parents, Yellow and Leader.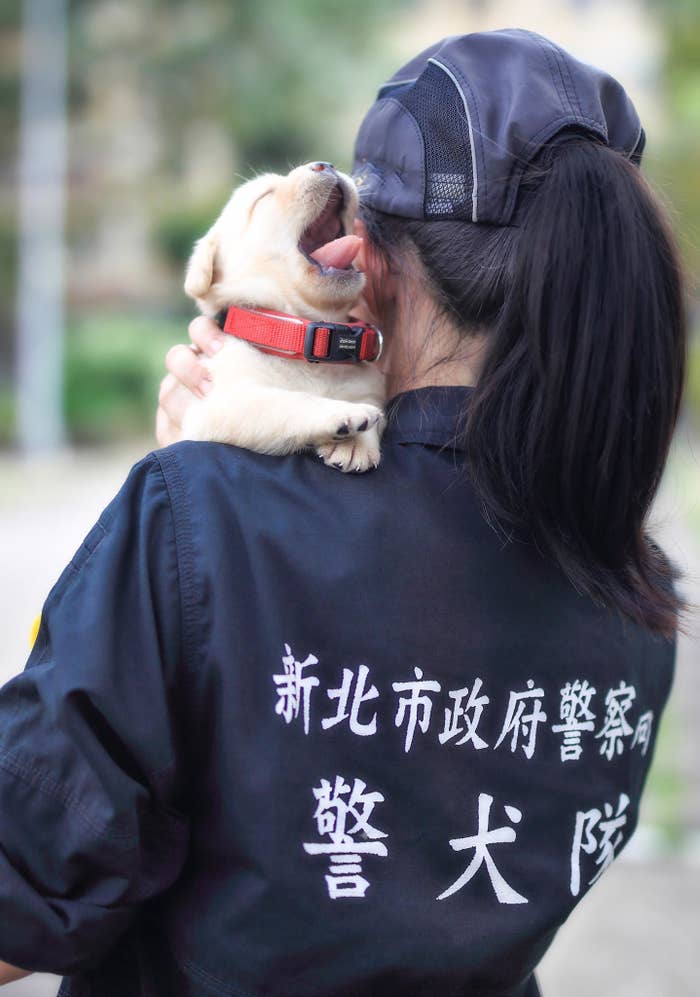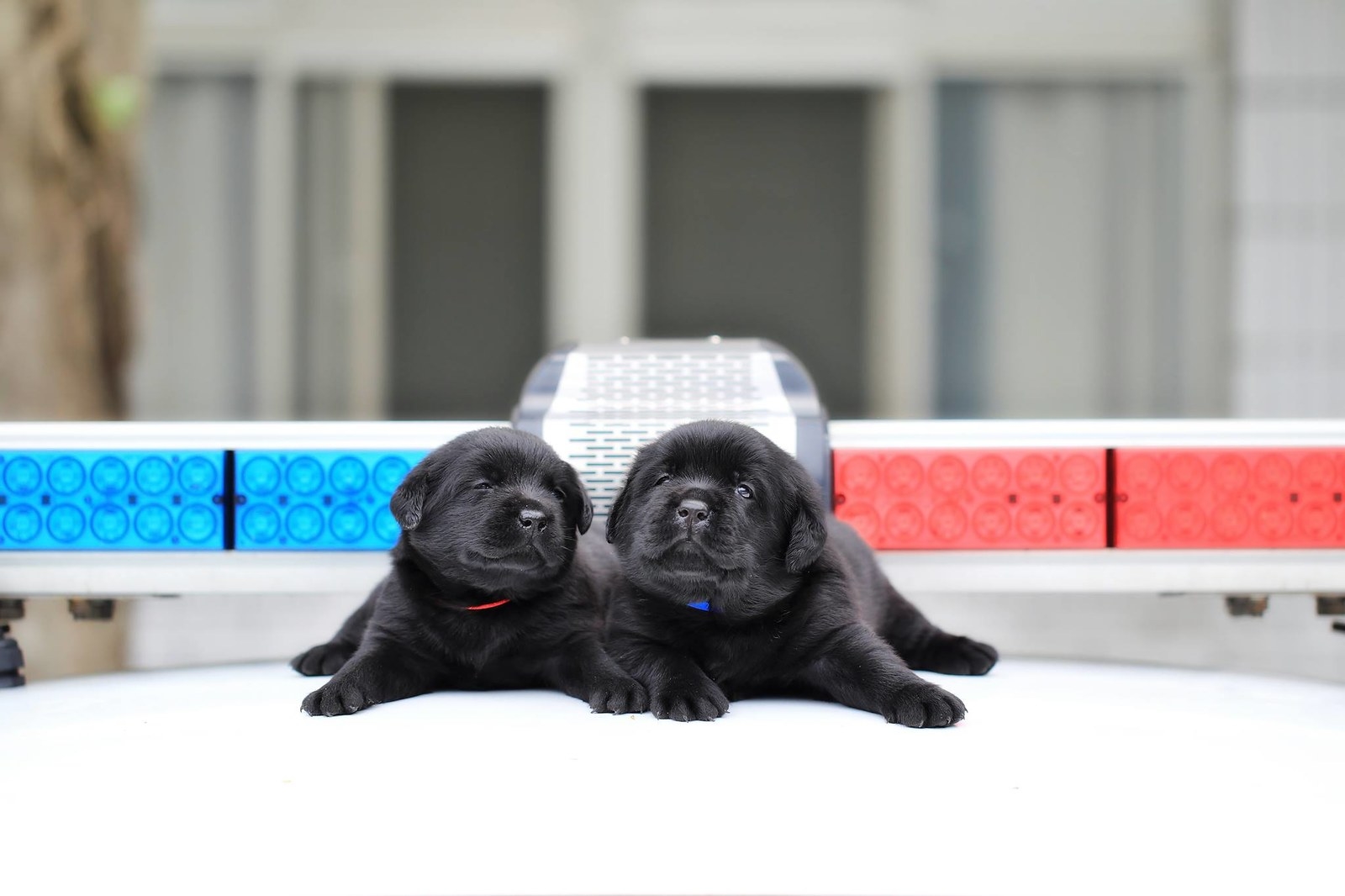 Of the six, Fushin is the only cream-colored pup, and will become a blood detection dog, Pan said.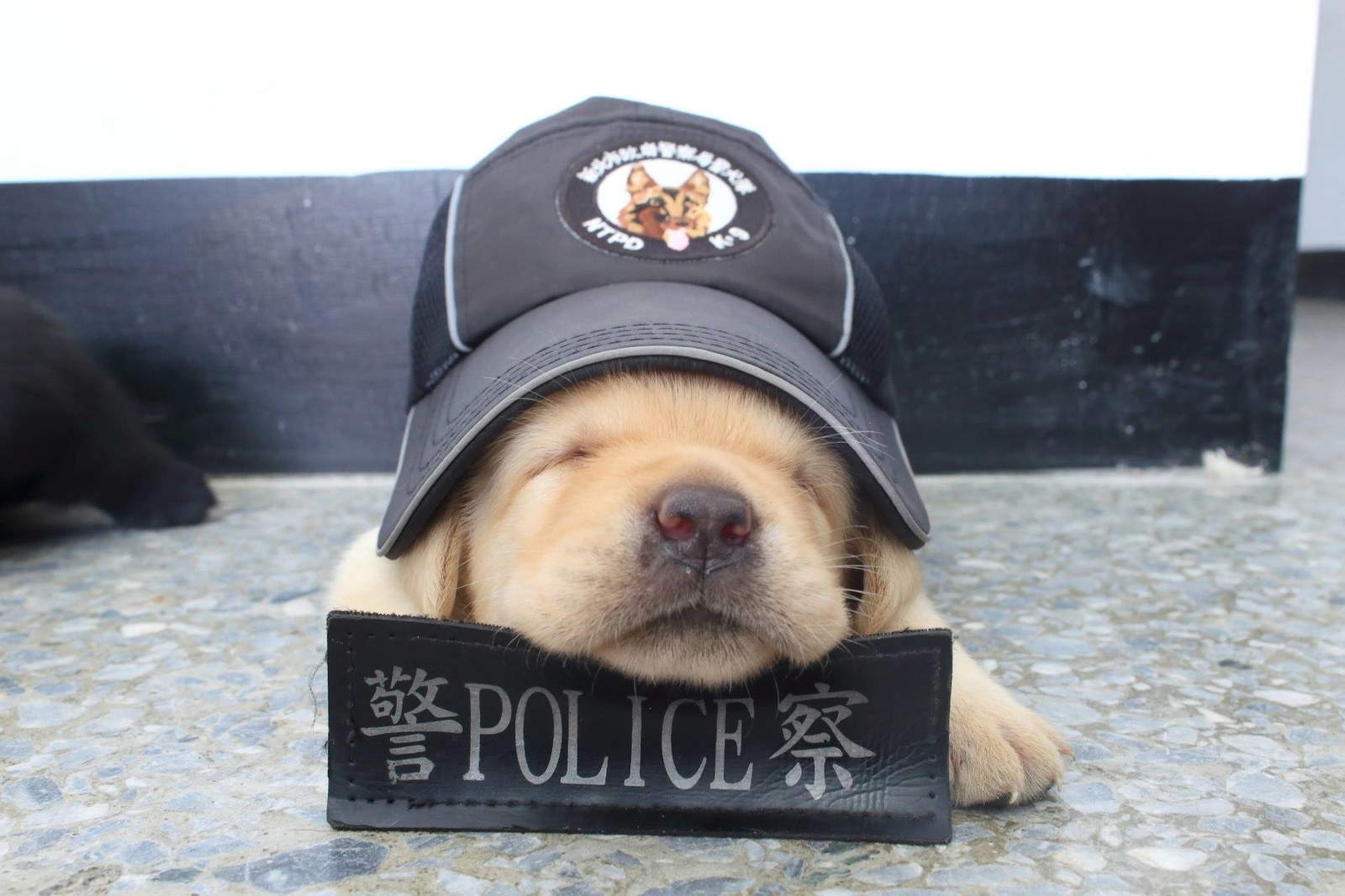 (At least, as soon as he can open his eyes fully.)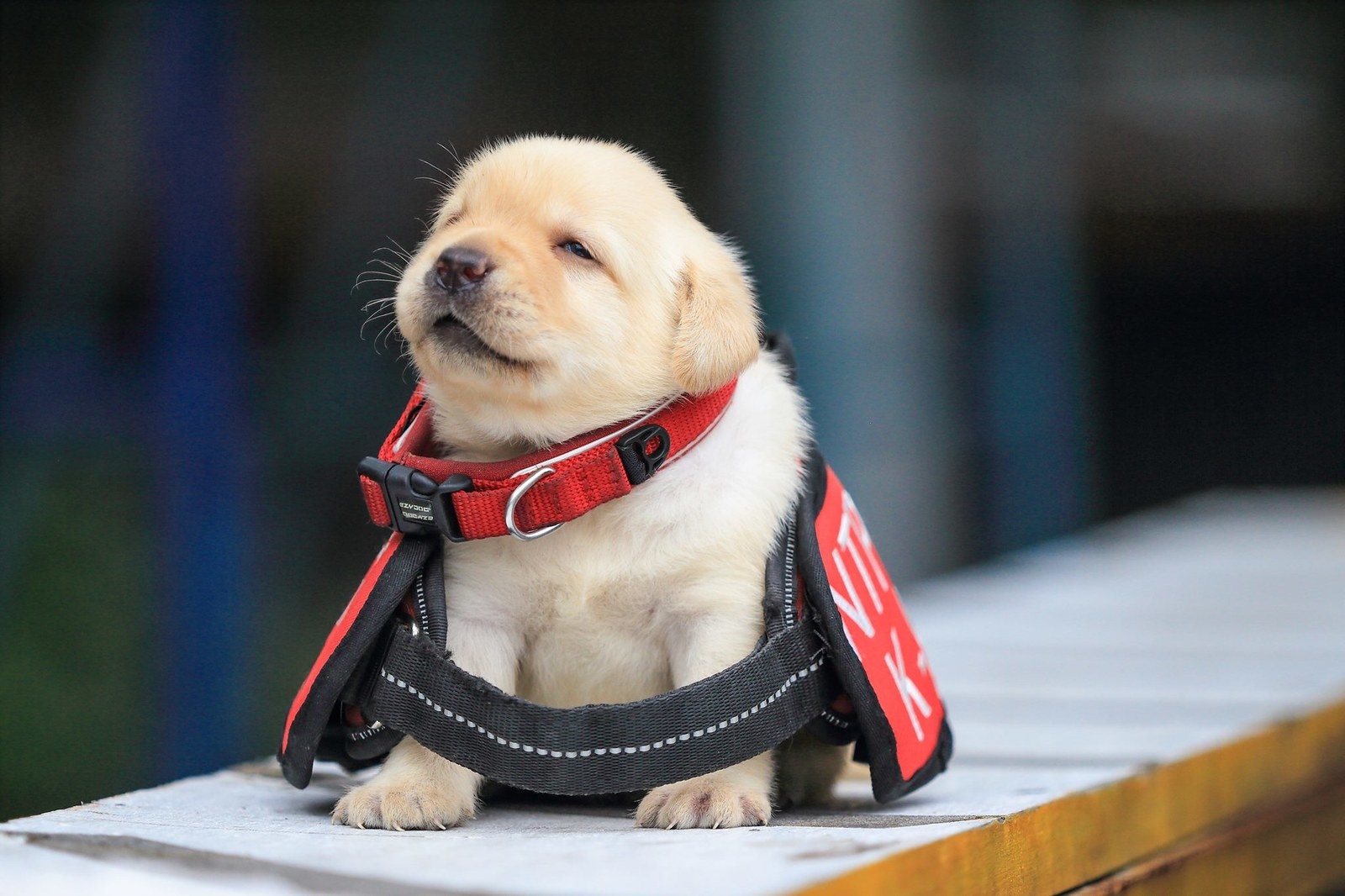 "Fushin is very special," Pan said. "He is the naughtiest and the bossiest."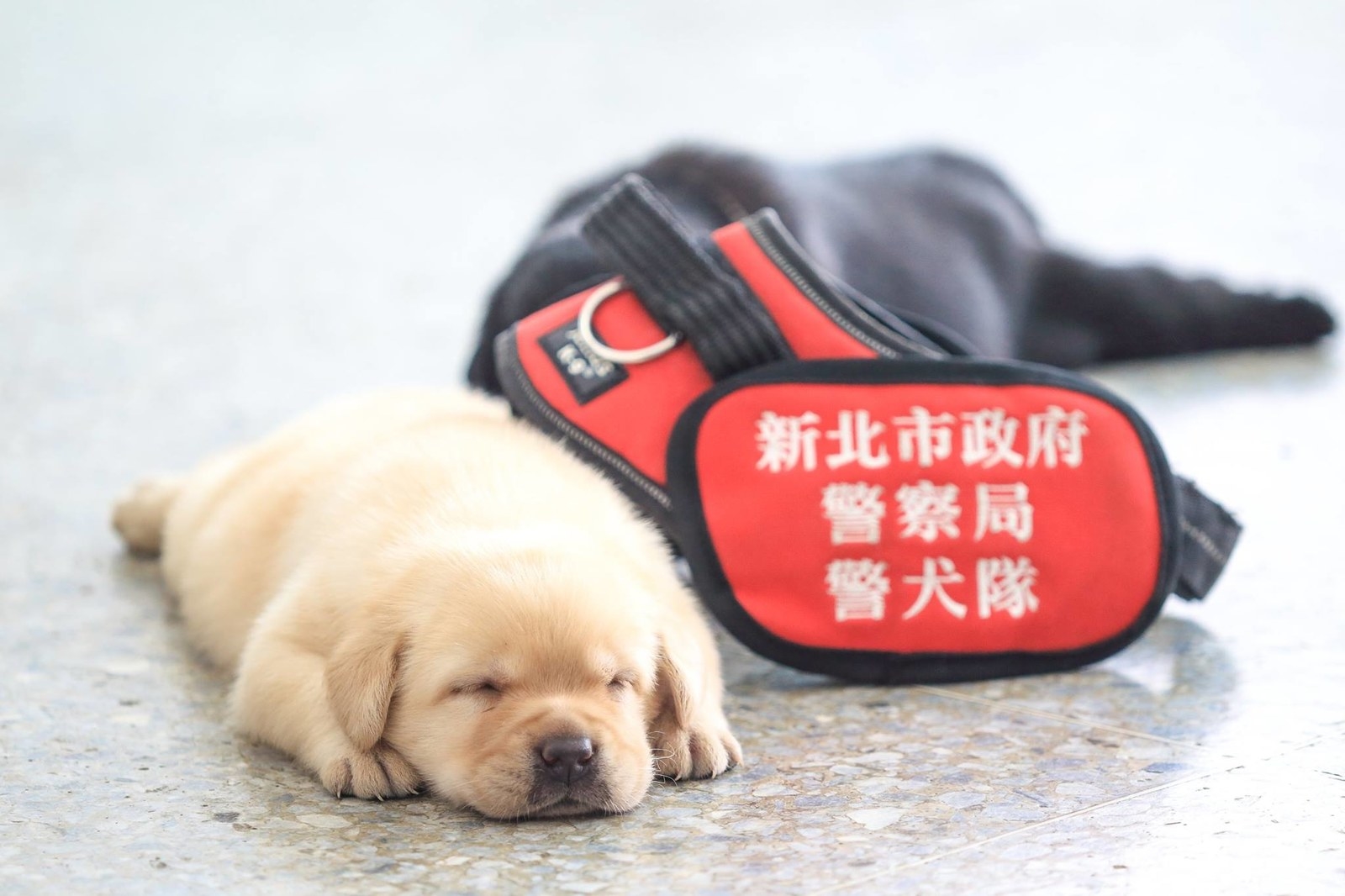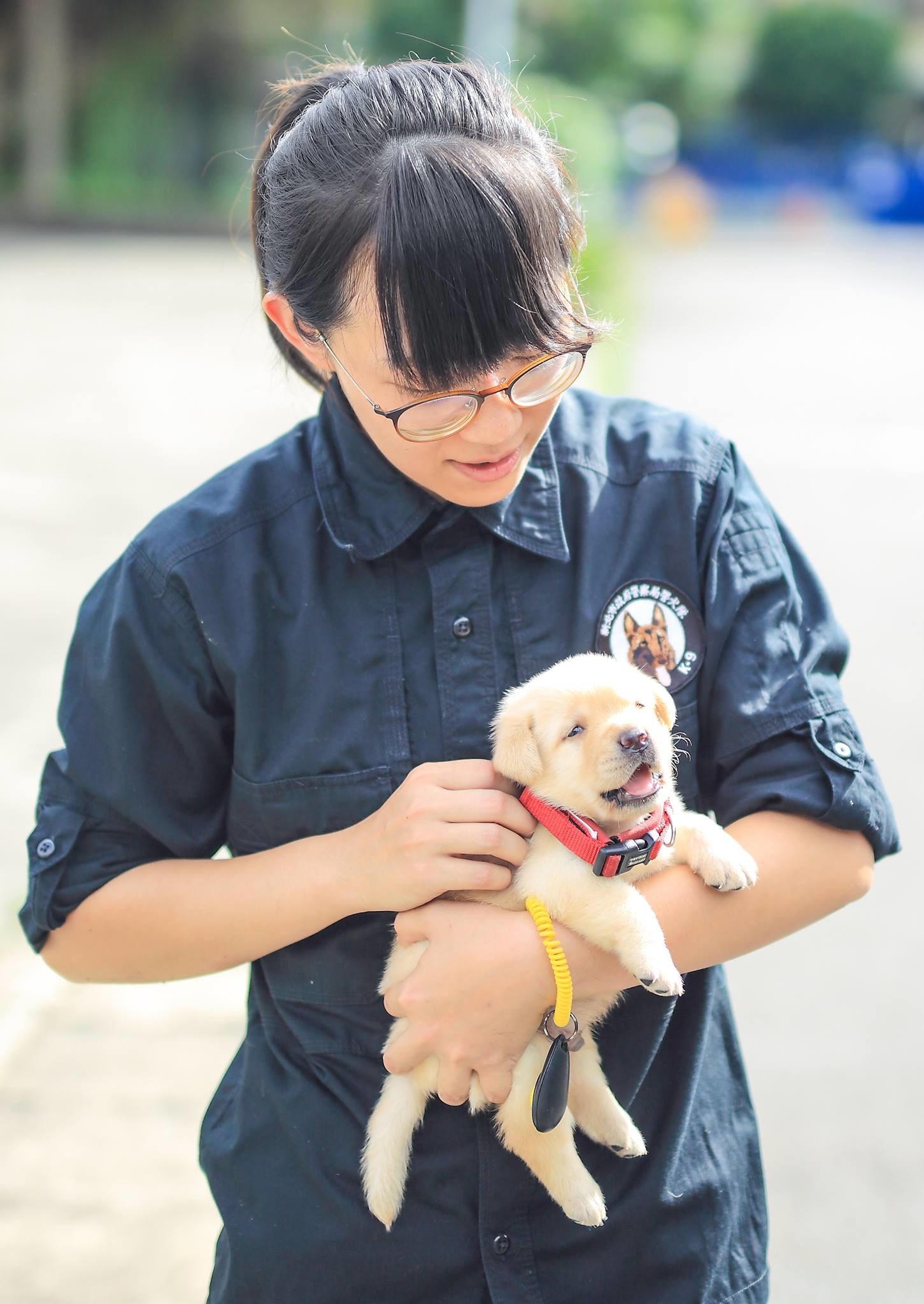 Pan explained that officers have already started training the puppies to become familiar with the scent of narcotics by placing them next to the puppies before they eat.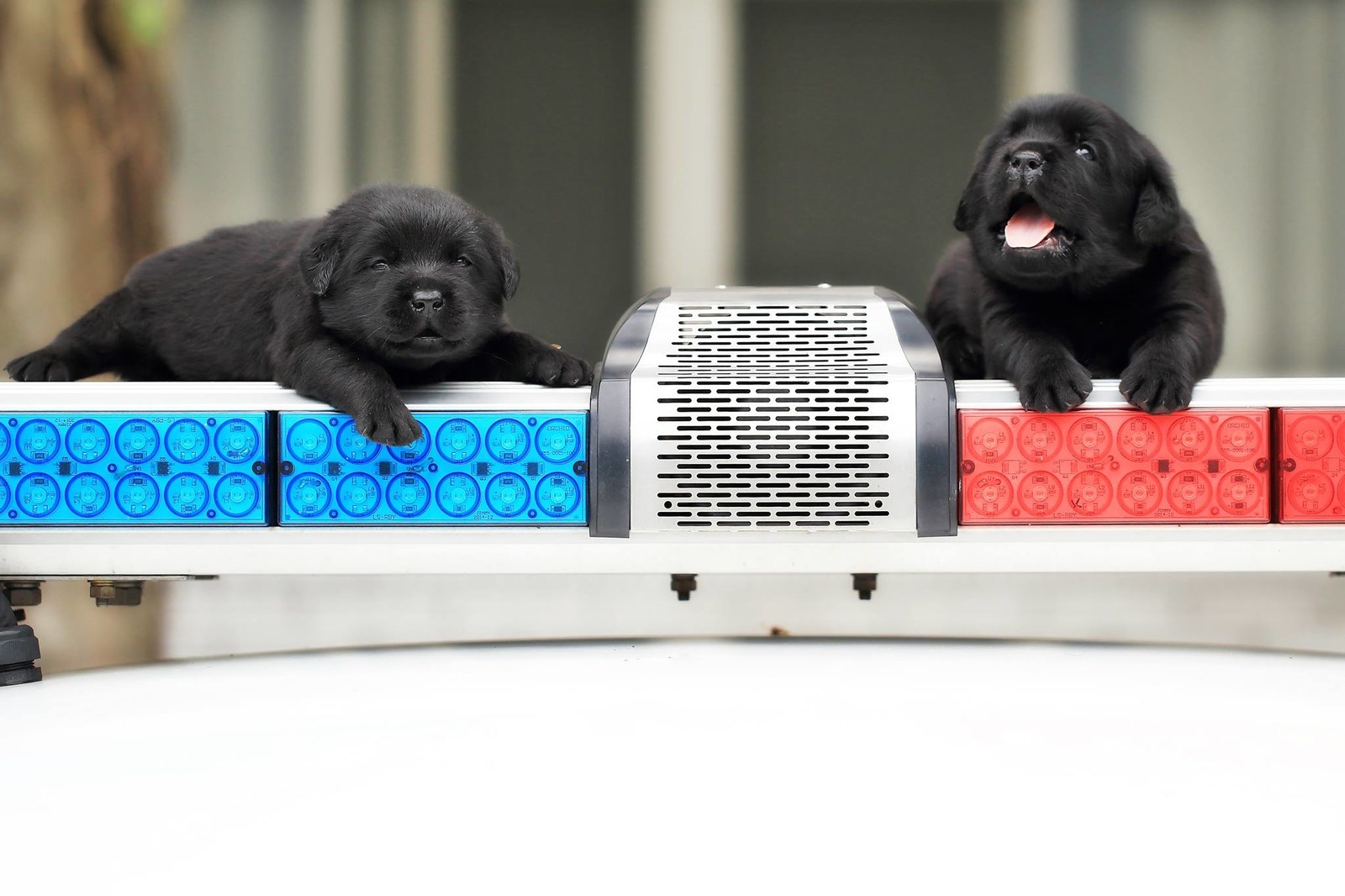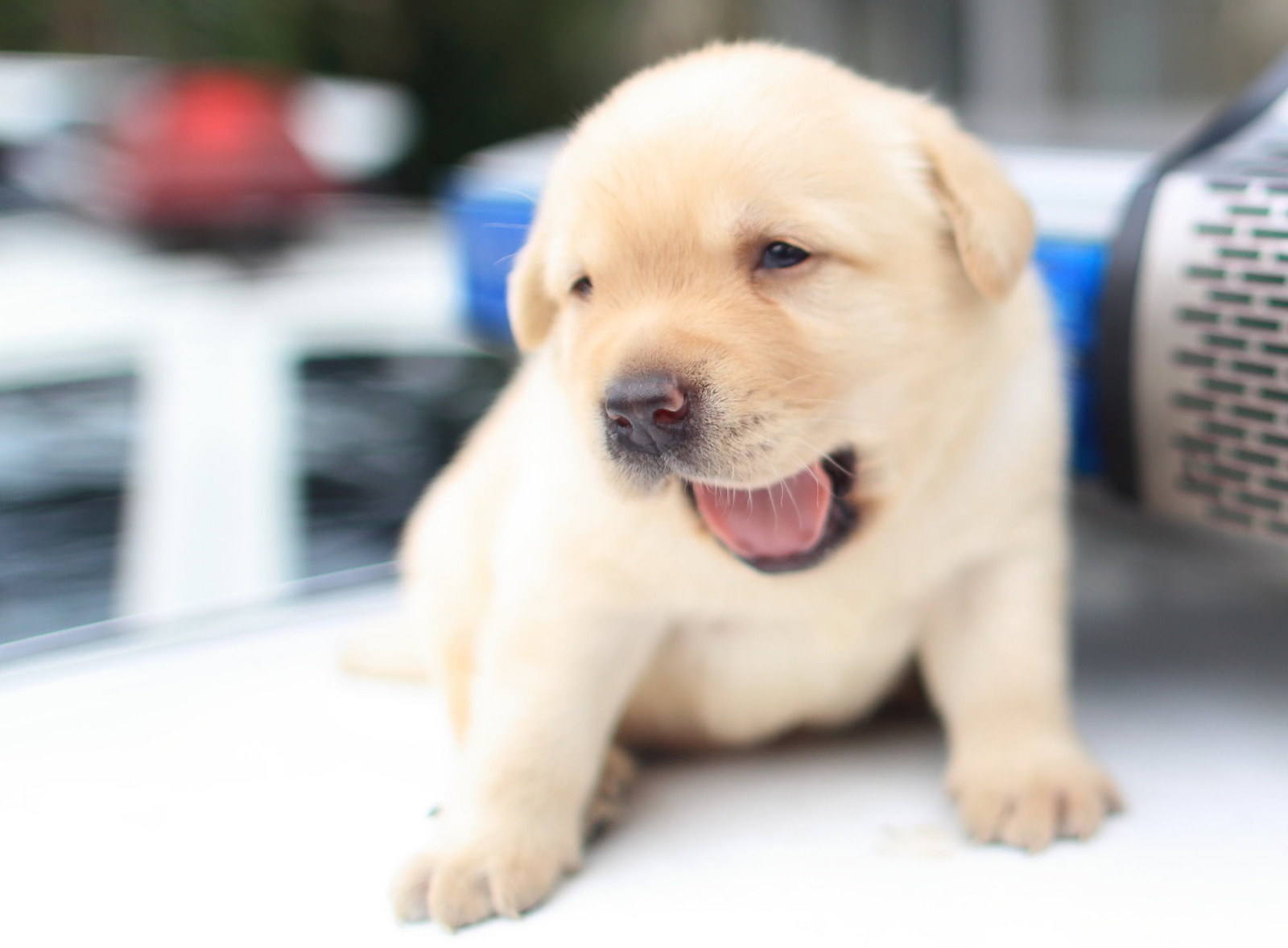 Pan said Fushin and his brothers are the first puppies the unit has ever recruited, adding that all the officers were very nervous but happy when they arrived.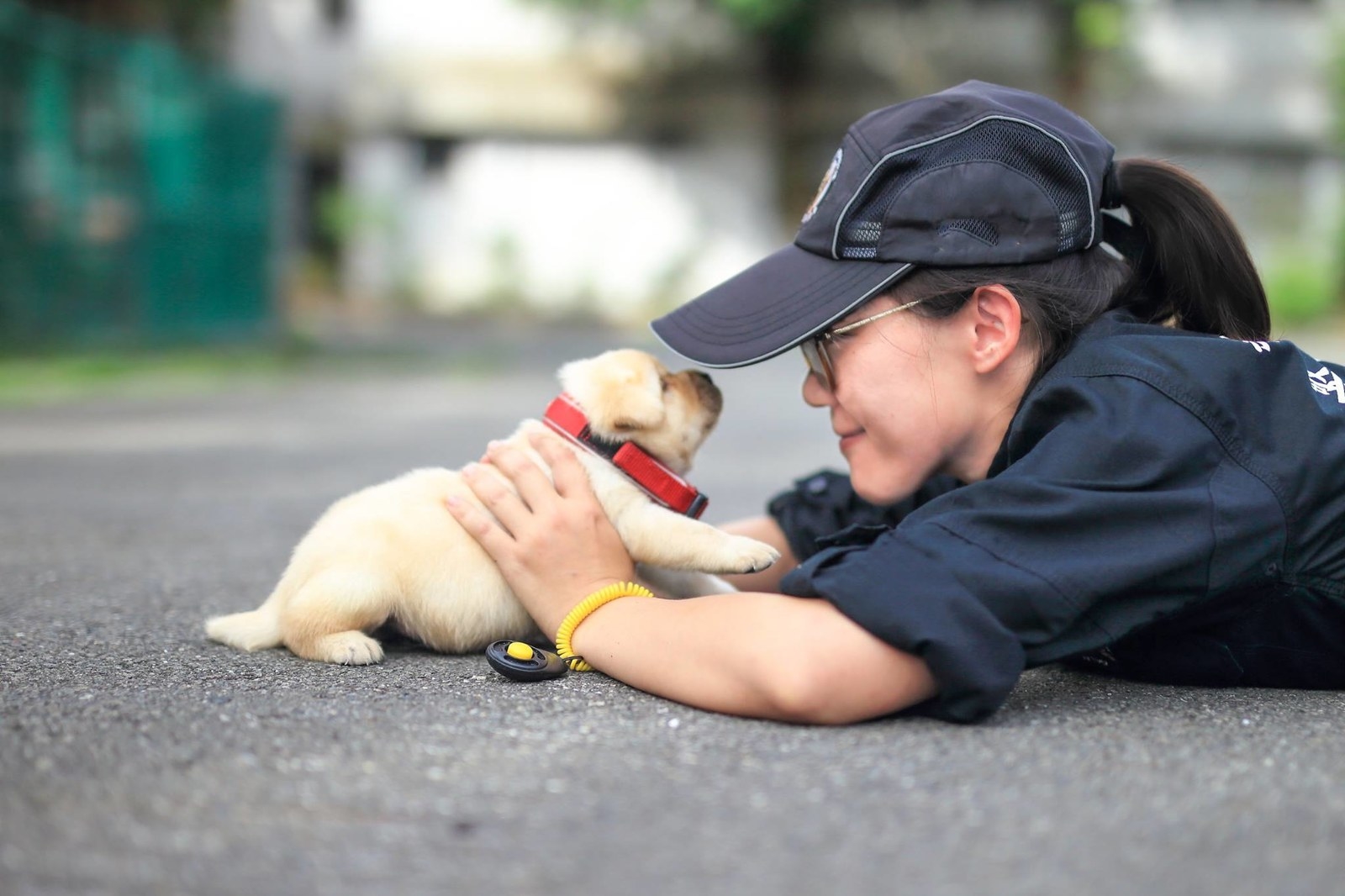 He said the officers would take turns looking after the puppies and their mother throughout the night.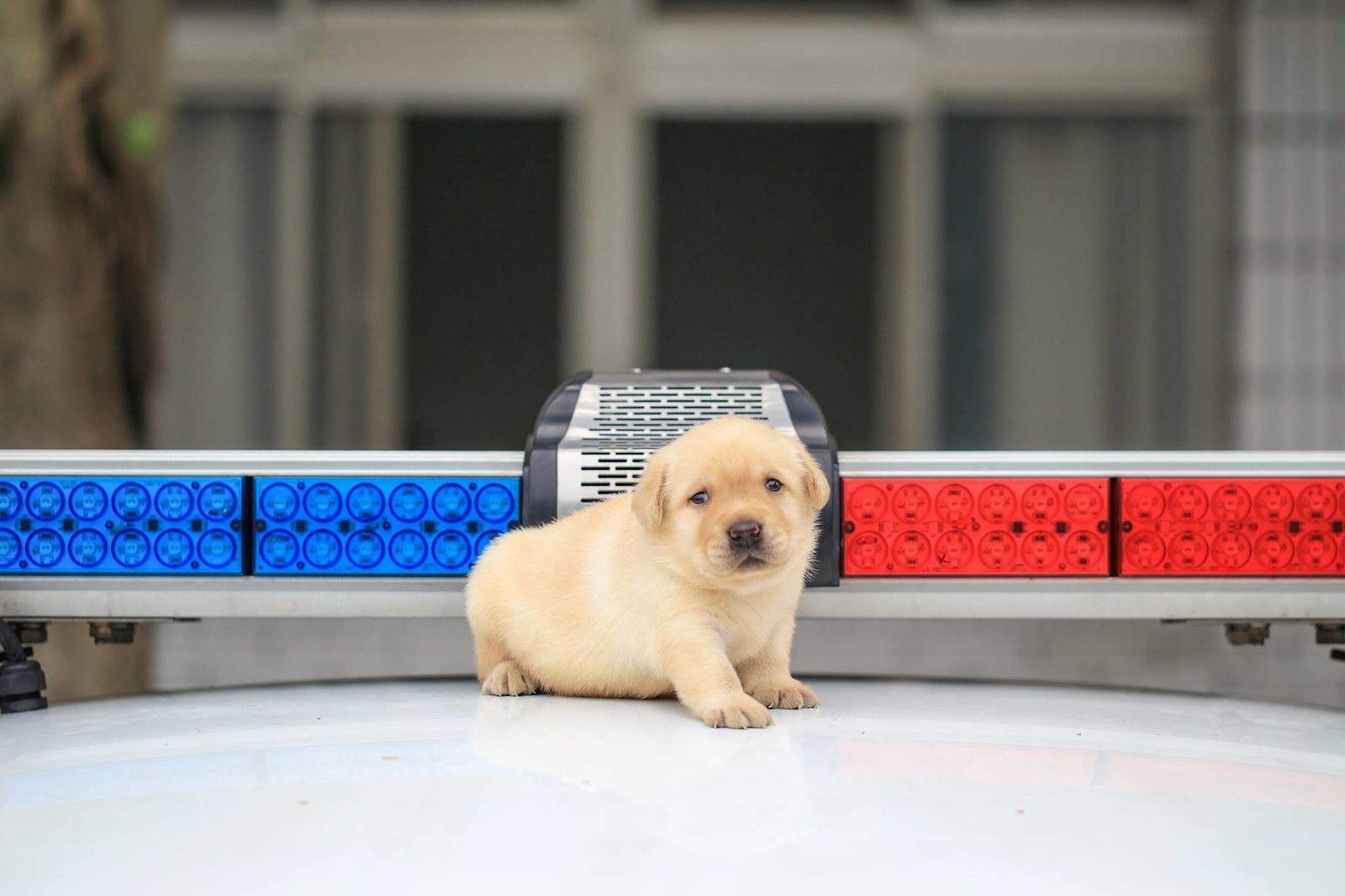 Pan said that the unit did not expect the puppies would get such an overwhelming response online, but admitted that they are "really quite cute."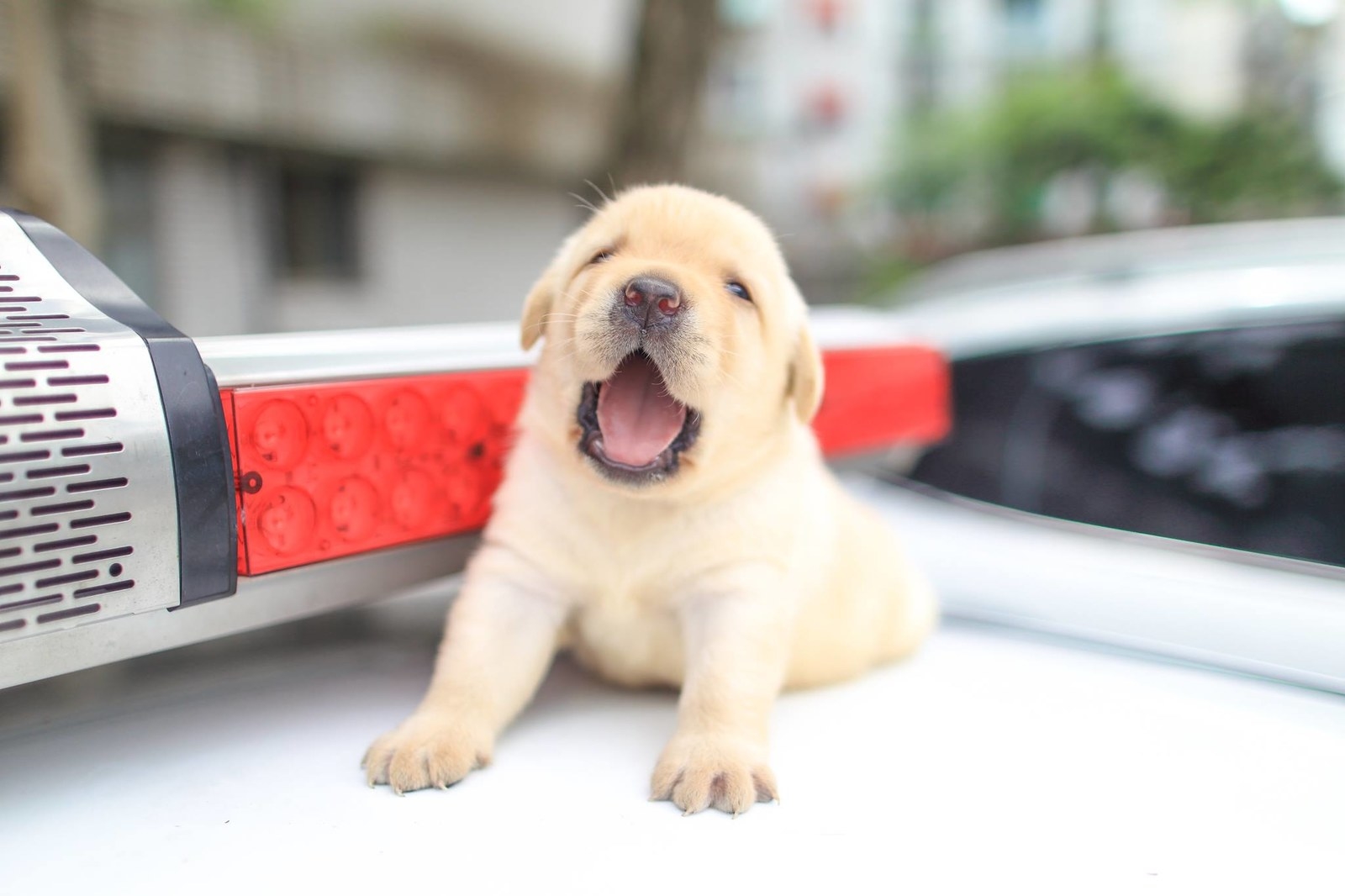 Taiwanese residents, among other Chinese-speaking netizens, are not only excited for these new police dogs, they are overwhelmed, quite frankly.

"So cute I'm going to explode."

"So cute, OMG, they are too cute I want to join the K-9 Unit too."

"What's that? You're too busy to bathe the puppies? You are working so hard, I... I... I... I can help! *raises hand*"

"Let that girl go!"

"All right doggo, you have 30 seconds to get ready and assemble at the assembly point. If you are late, then you are in trouble."

"Attention, at ease, lie down."

"I's will serves and protecc," Fushin and his brothers vowed.