A video has been circulating online that appears to show an occult ceremony being held at the European Organisation for Nuclear Research (CERN) campus in Geneva.
Several figures dressed in black cloaks are seen gathering around the statue of Hindu deity Shiva in the headquarters' main square.
A woman then kneels in front of the statue, which is on permanent display at the campus, before a cloaked figure appears to stab her.
At this point, the person who shot the video through the window begins to swear and appears to run away with the camera still filming.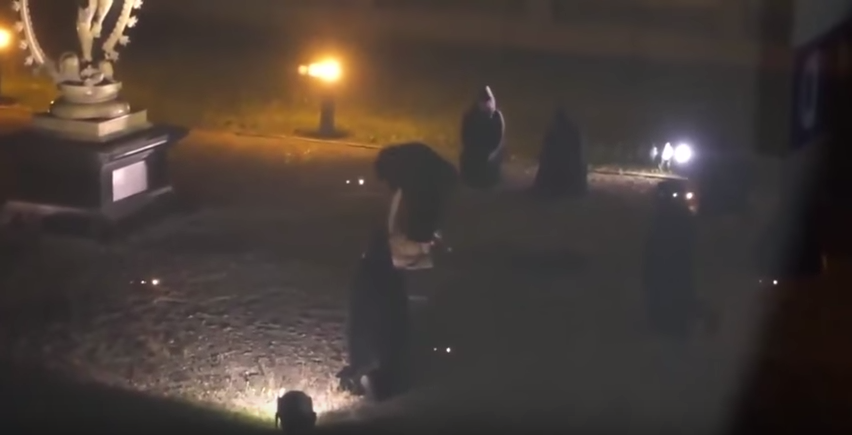 CERN officials confirmed to AFP that the video had indeed been filmed on its campus but without official permission or knowledge.
The spokeswoman indicated that it is likely those involved in the video had access badges as IDs are checked at campus entrances regardless of time and day.
CERN has also made a recent addition to their social media FAQ.
I have seen a video of a strange ritual at CERN, is it real?

No, this video is a work of fiction. CERN fills up with visitors over summer, with users from across the world who come to CERN as part of their work, and some of whom occasionally let their sense of humour go too far, and that is what has happened on this occasion. CERN does not condone this kind of spoof.
Some people online are genuinely confused.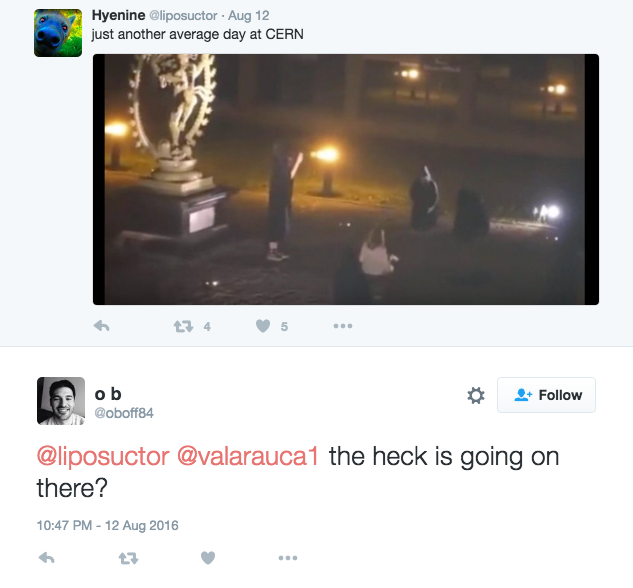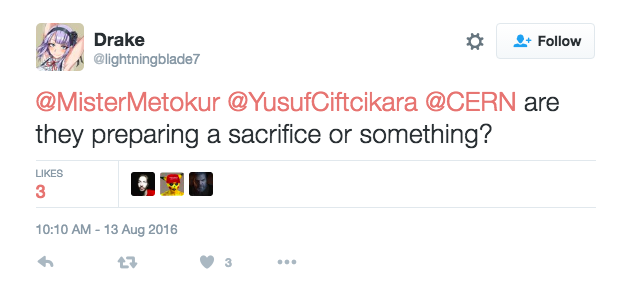 Most people just didn't buy it.

Others didn't think it should be dismissed that easily.


But everyone agreed on one thing: Those were some real nice sneakers.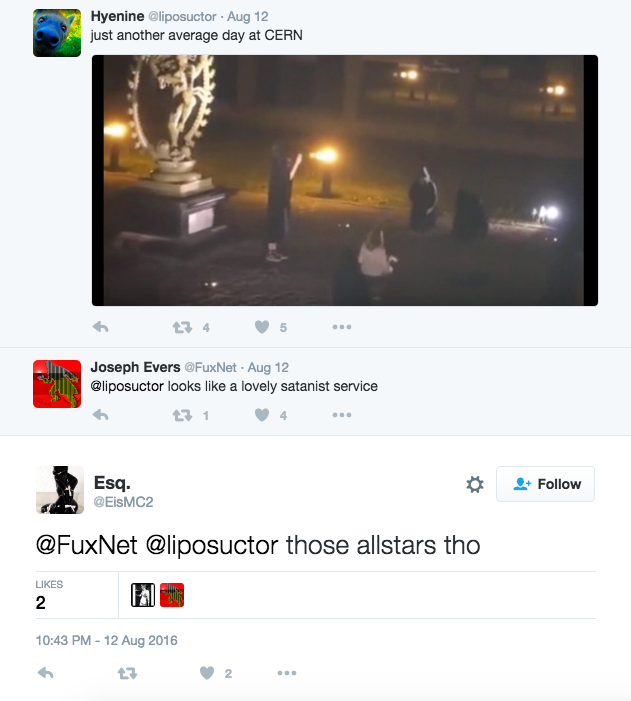 CERN has launched an investigation into the video.
Geneva police say they have contacted CERN about the video but were not directly involved in the investigation.