Human rights lawyer Amal Clooney gave a speech at the UN headquarters on Thursday — a day after International Women's Day — calling on the UN to investigate crimes committed by ISIS, including killings, forced conversions, and rape.
Her speech was widely reported on by media outlets including Time, which went with an article and tweet about Clooney "showing off her baby bump" at the UN.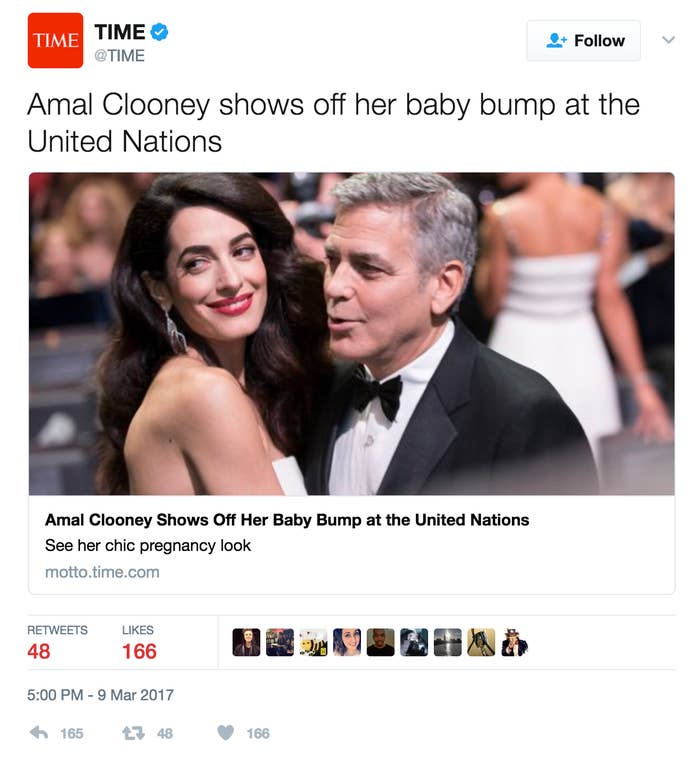 The tweet links to an article published in Motto – Time Inc.'s website aimed at younger women – titled "Amal Clooney Rocks the Baby Bump Ahead of U.N. Speech."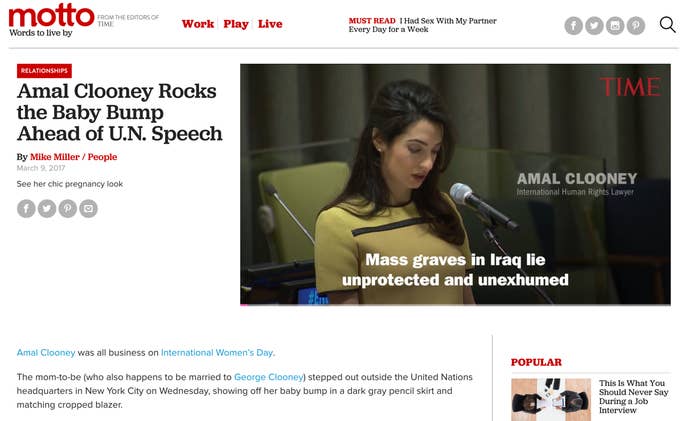 People immediately took issue with the fact that Time had overlooked not just the subject of Clooney's speech but also her occupation as a human rights lawyer.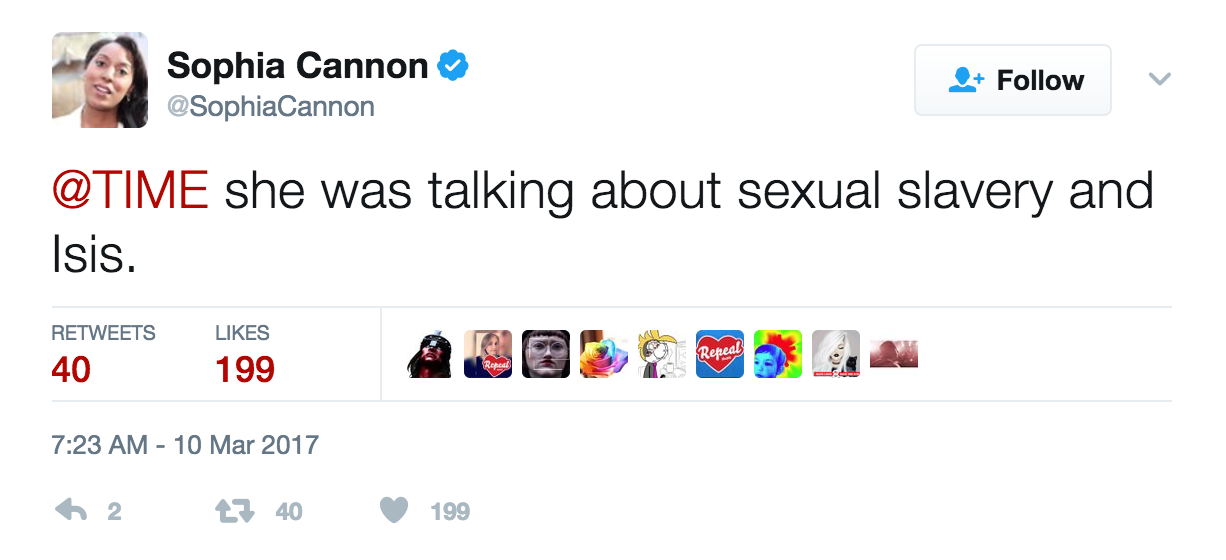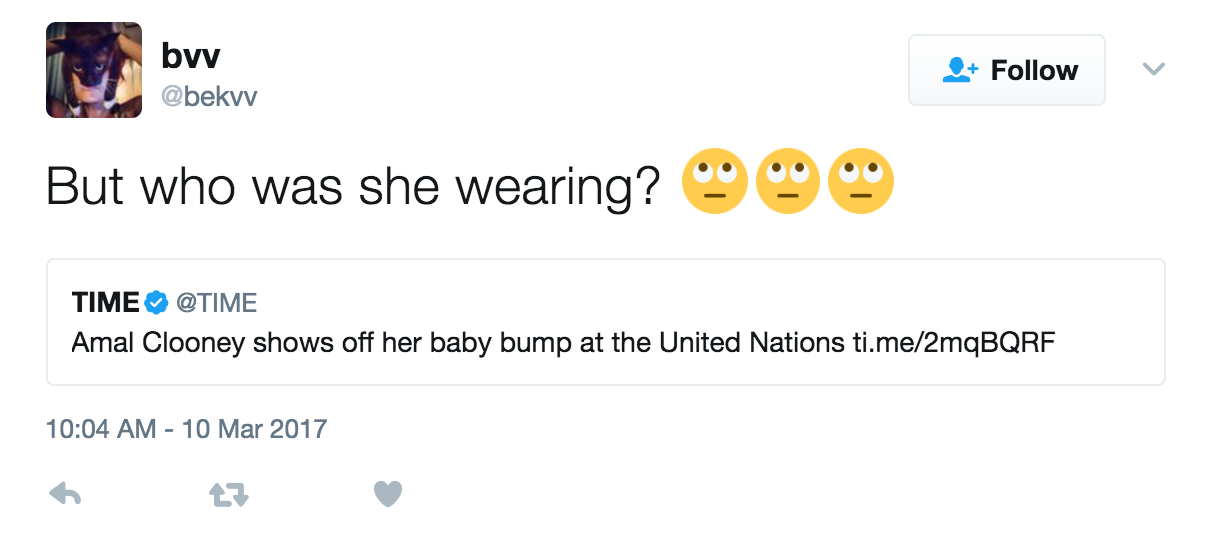 And had instead chosen to focus on her pregnancy, which some felt reduced Clooney to a "fertility machine."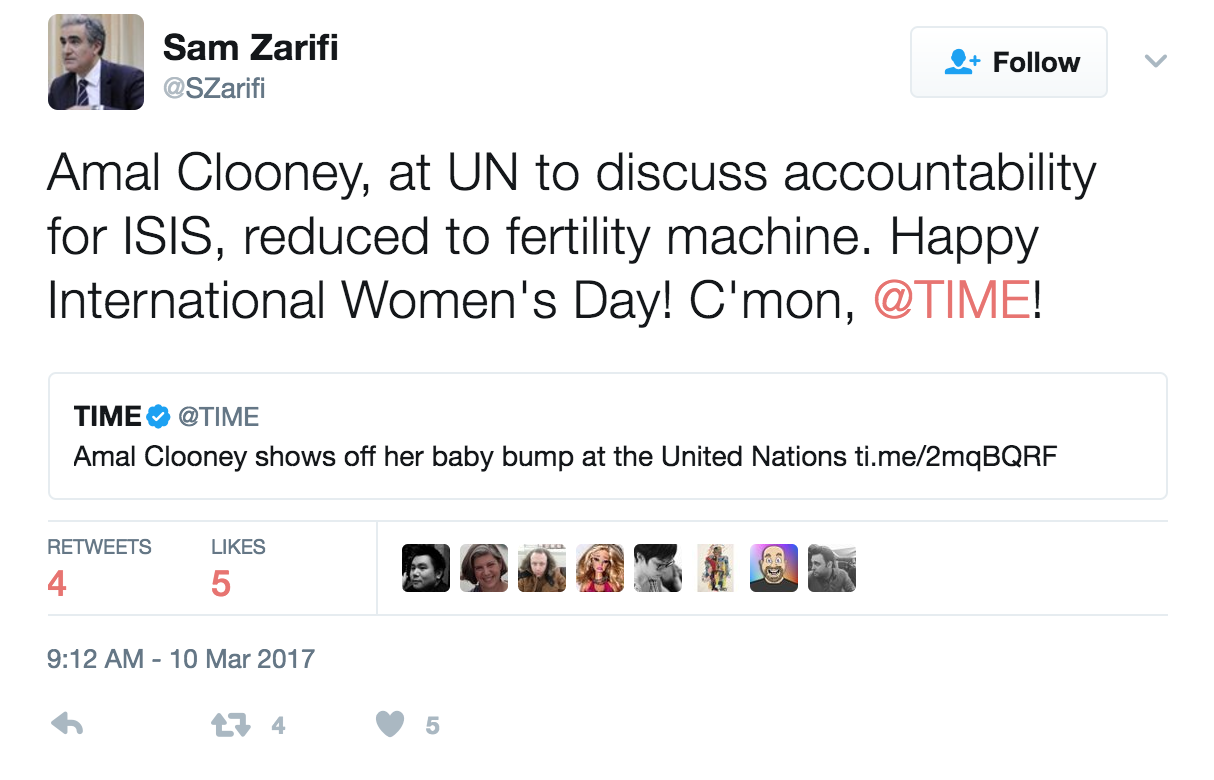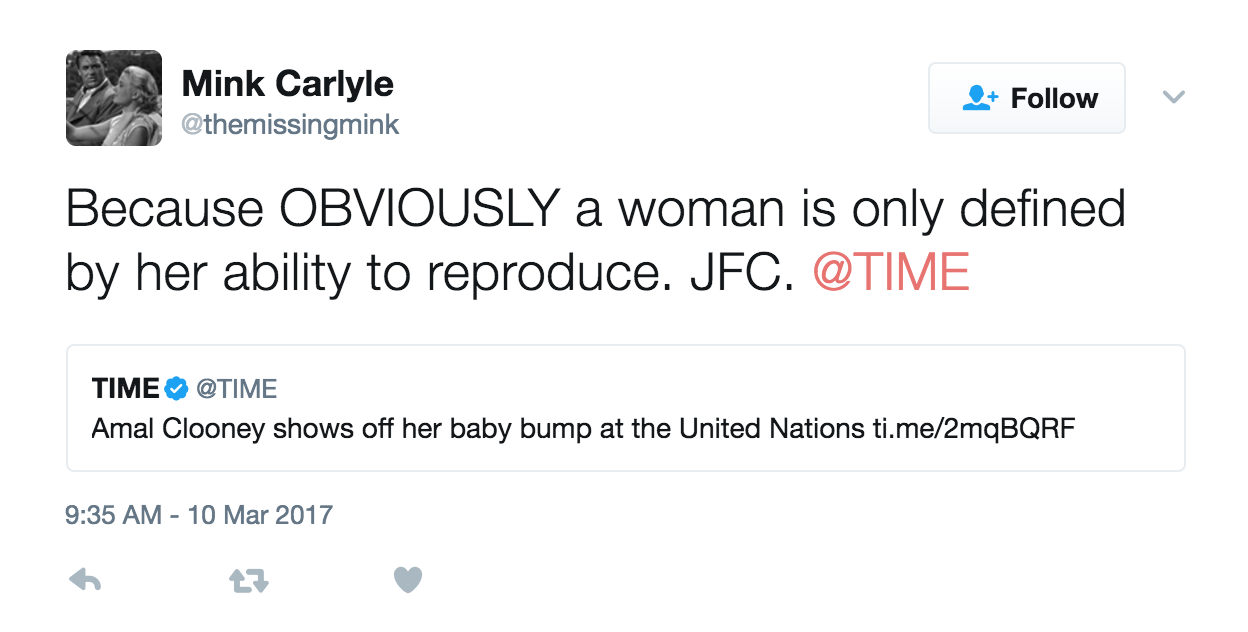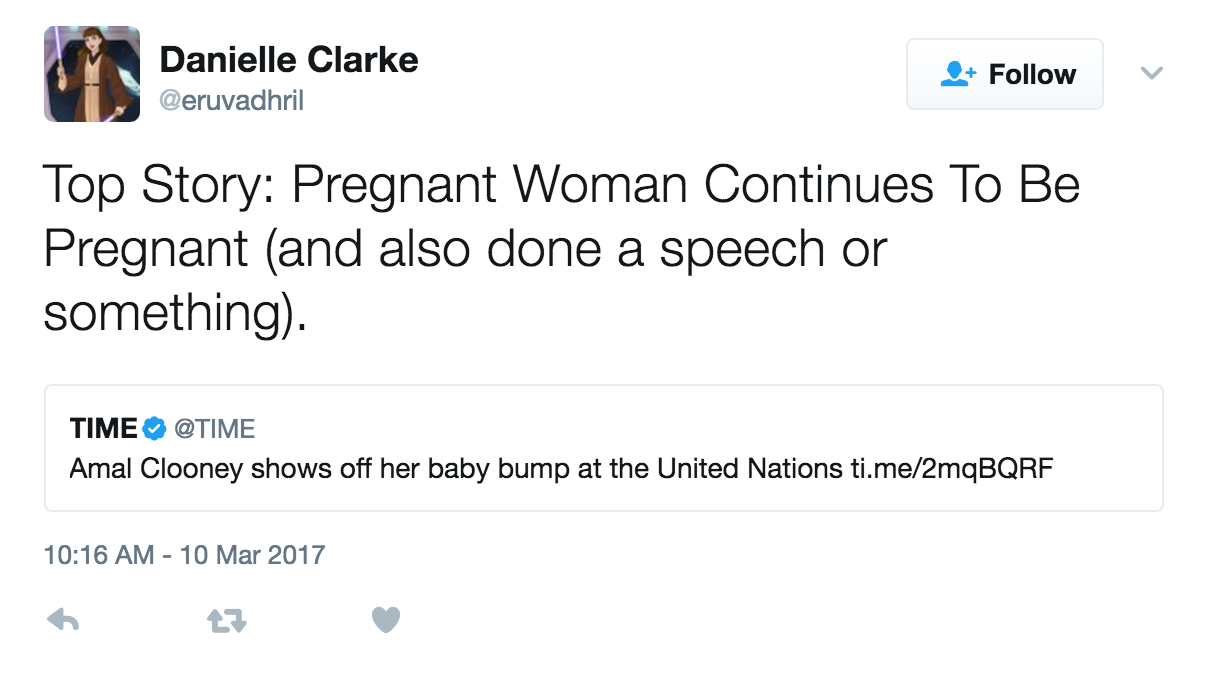 A lot of people rewrote the headline.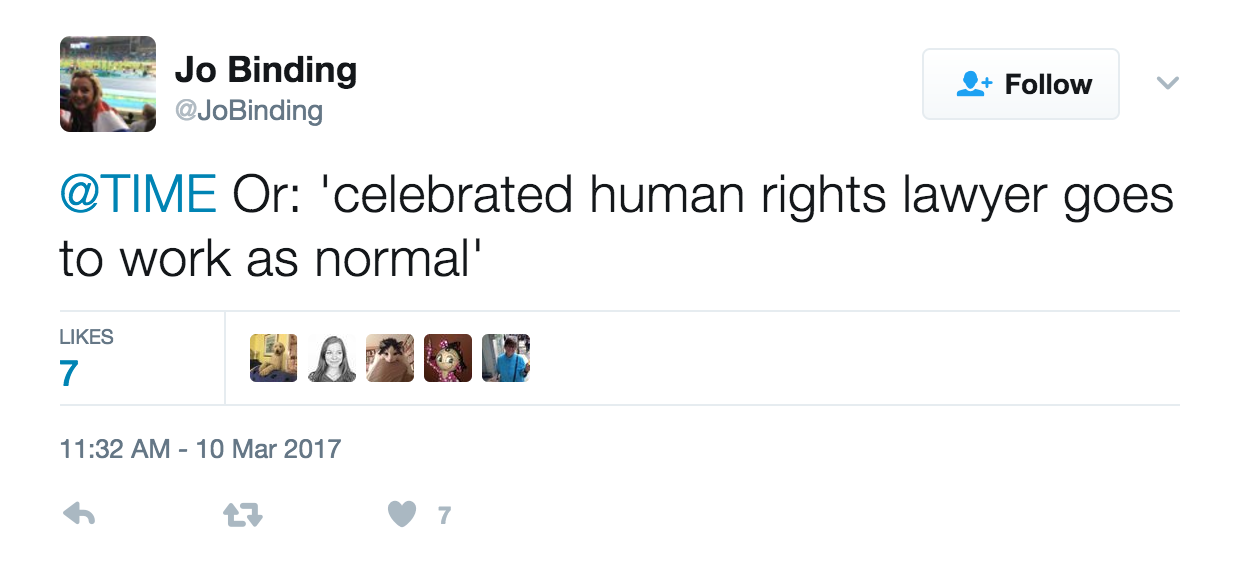 And pointed out the irony of the piece coming the day after International Women's Day.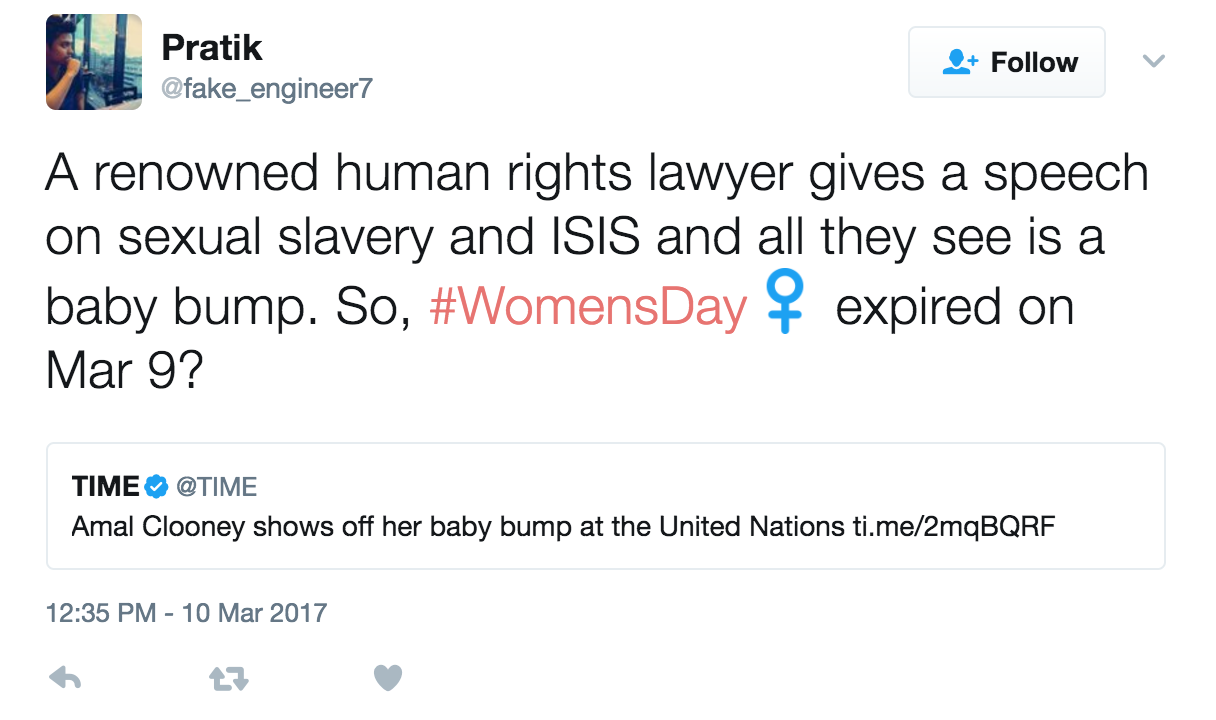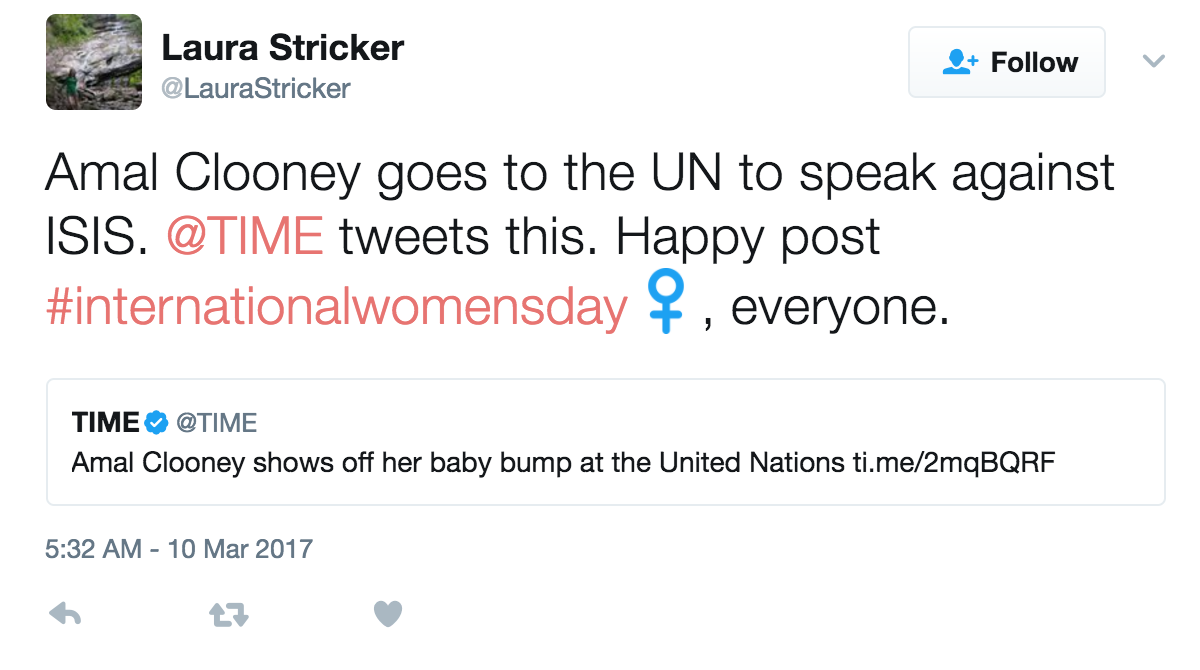 Others also felt the content of the article was an issue, both downplaying Clooney's professional achievements and "accessorizing" ISIS survivor and Nobel Peace Prize nominee Nadia Murad, who Clooney represents.
People are very disappointed and have taken to labelling Time "a tabloid."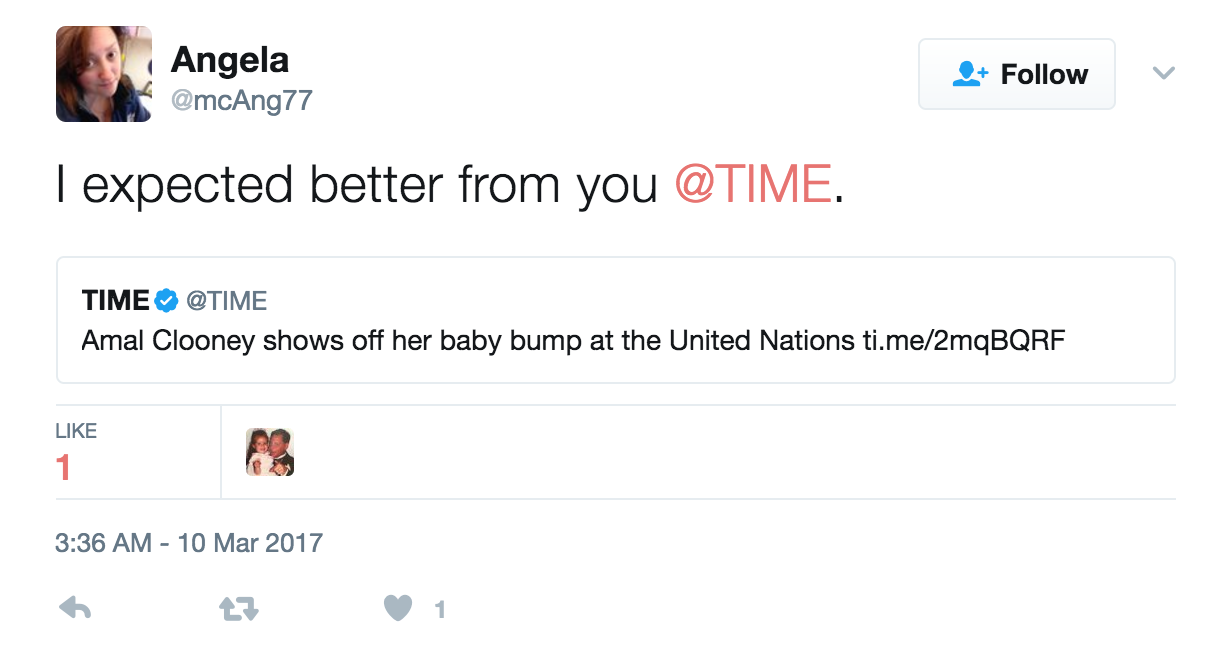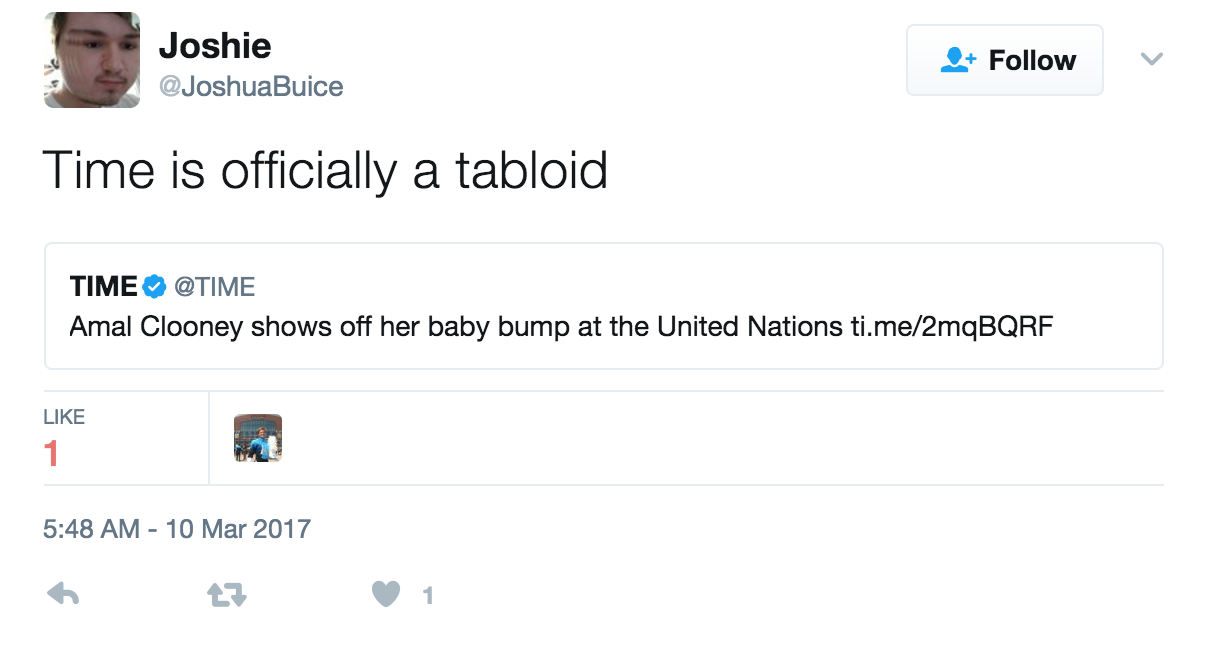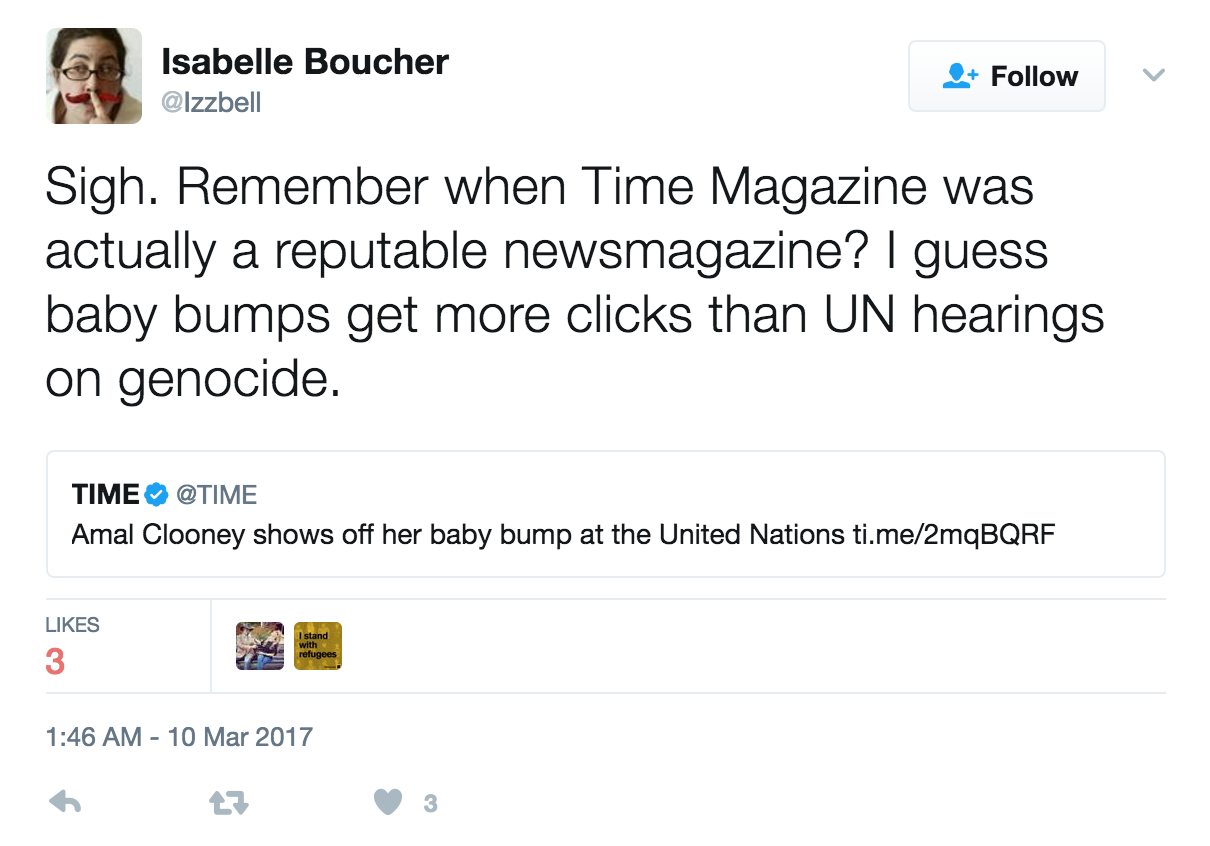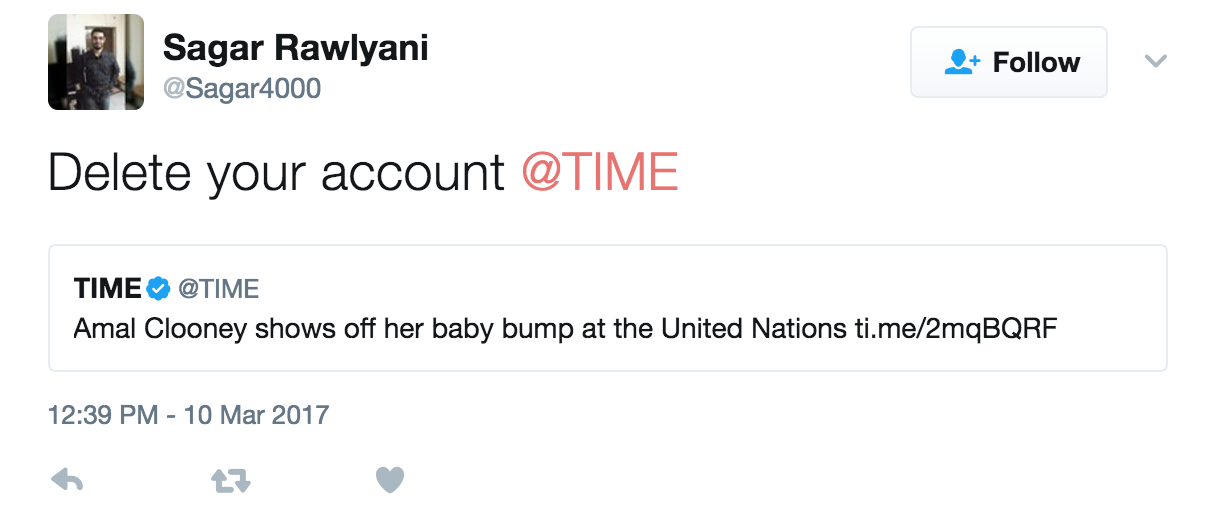 A spokesperson for Time told BuzzFeed News that the headline for the article has since been updated to "Amal Clooney Addresses United Nations on ISIS."