Yesterday, Taylor Swift shared a video on her Instagram teasing a new version of her song "Delicate" and a cover of Earth, Wind & Fire's classic "September."
And, well, it's been released.
Some people really enjoyed the cover.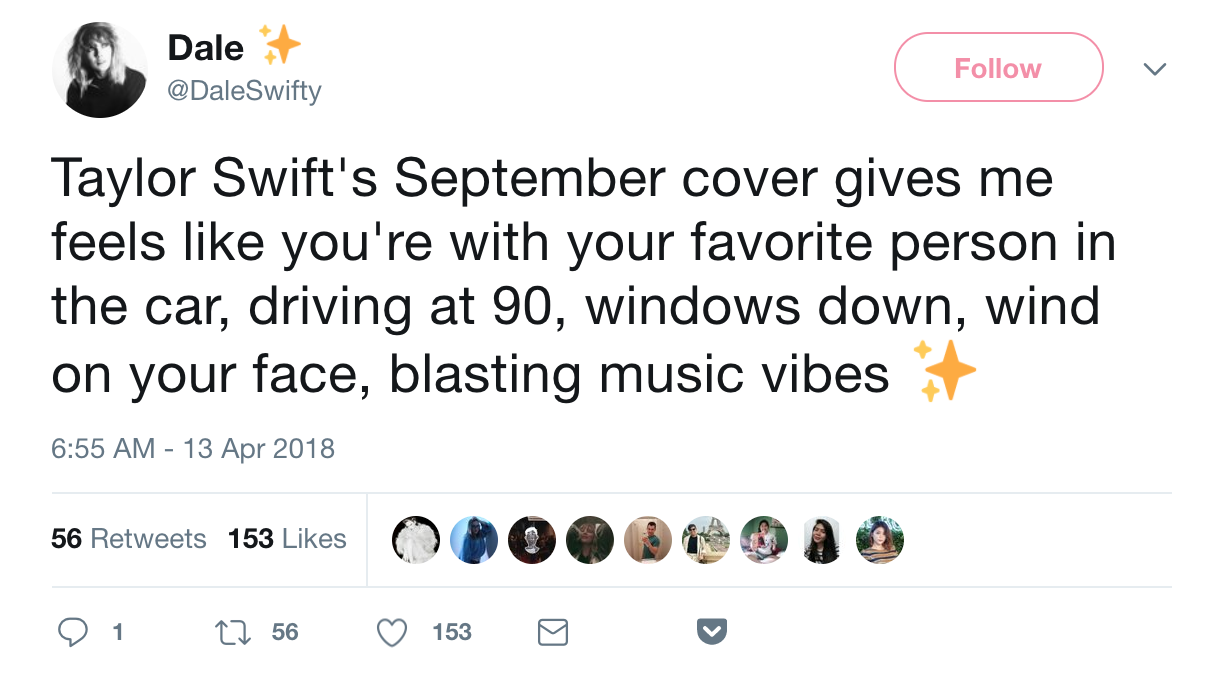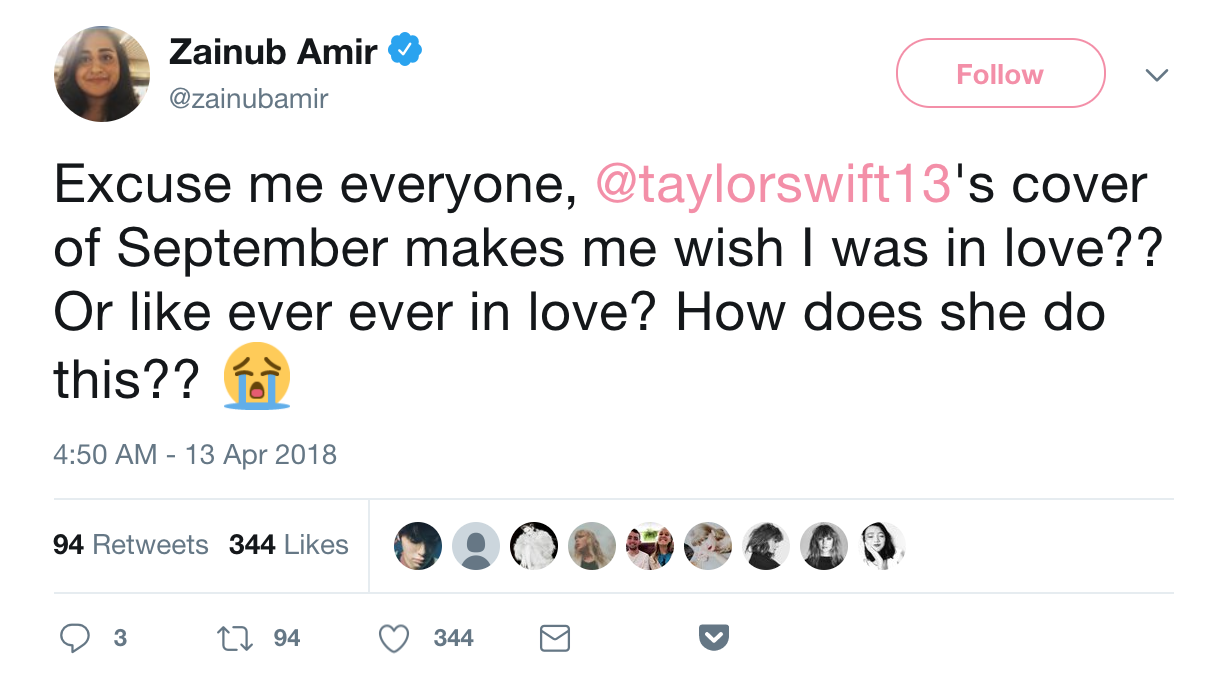 But many people immediately refused to listen to it.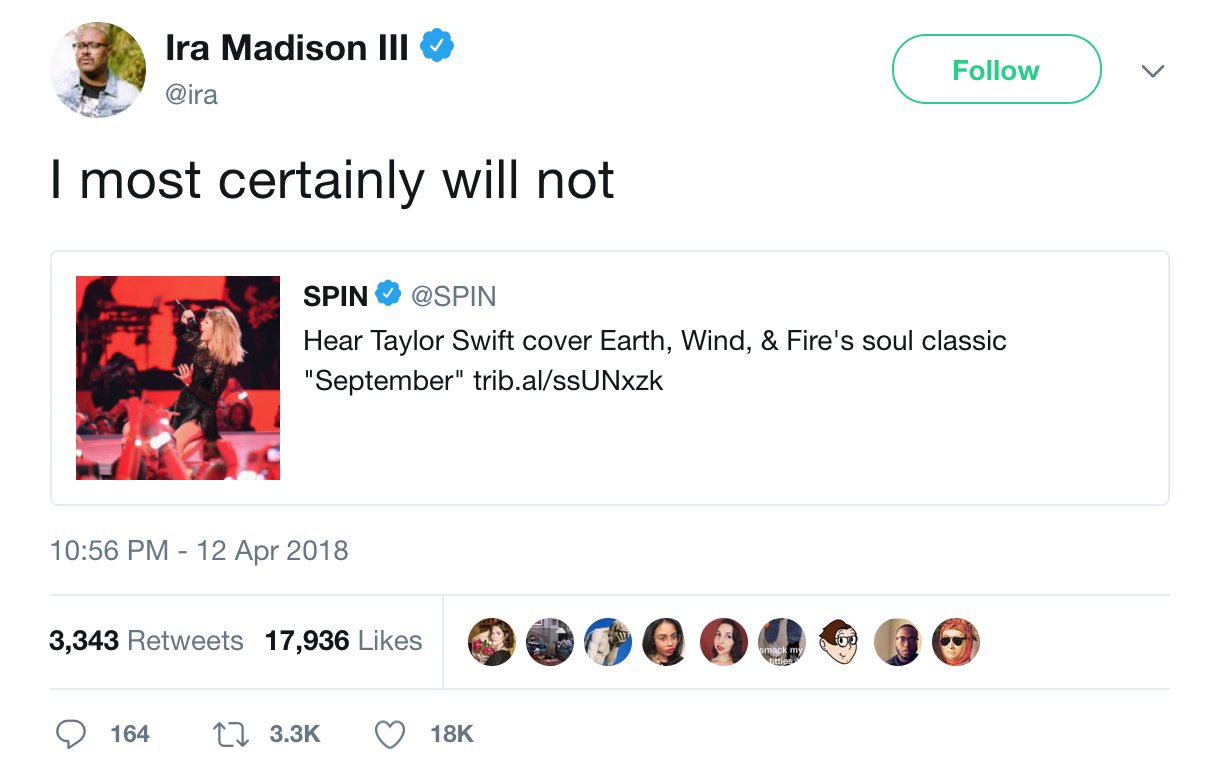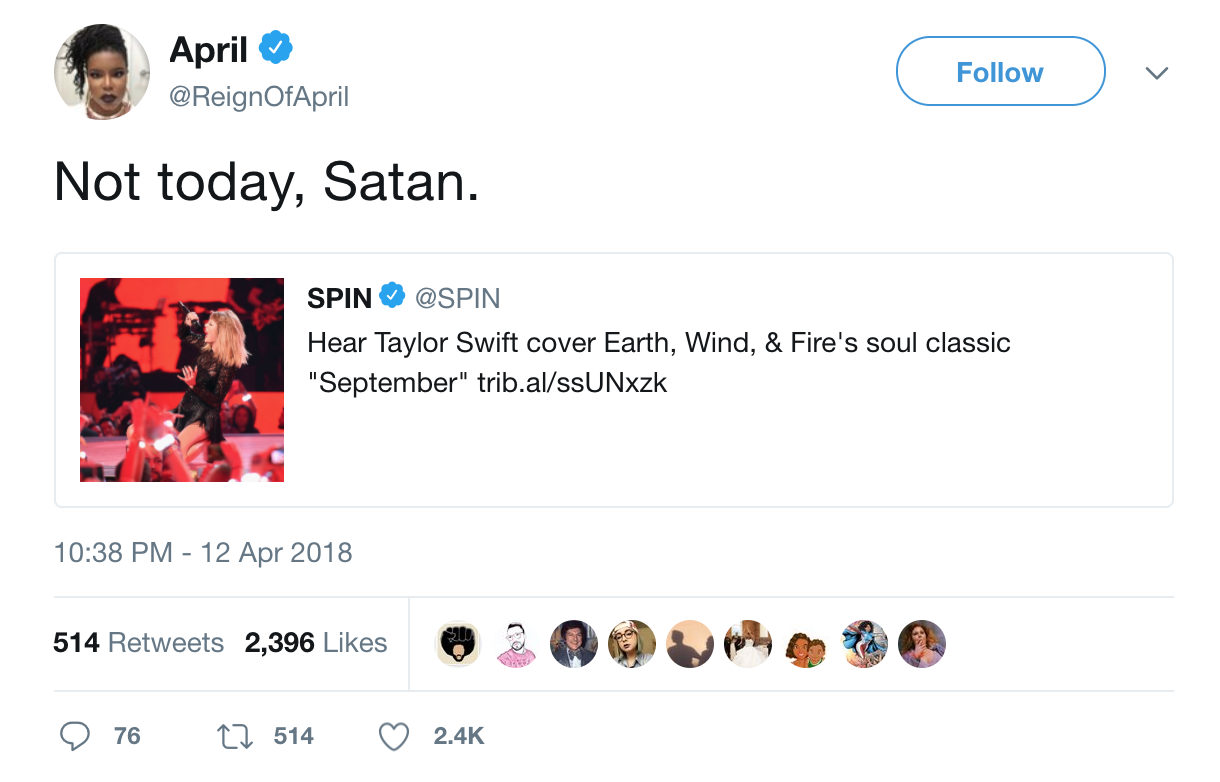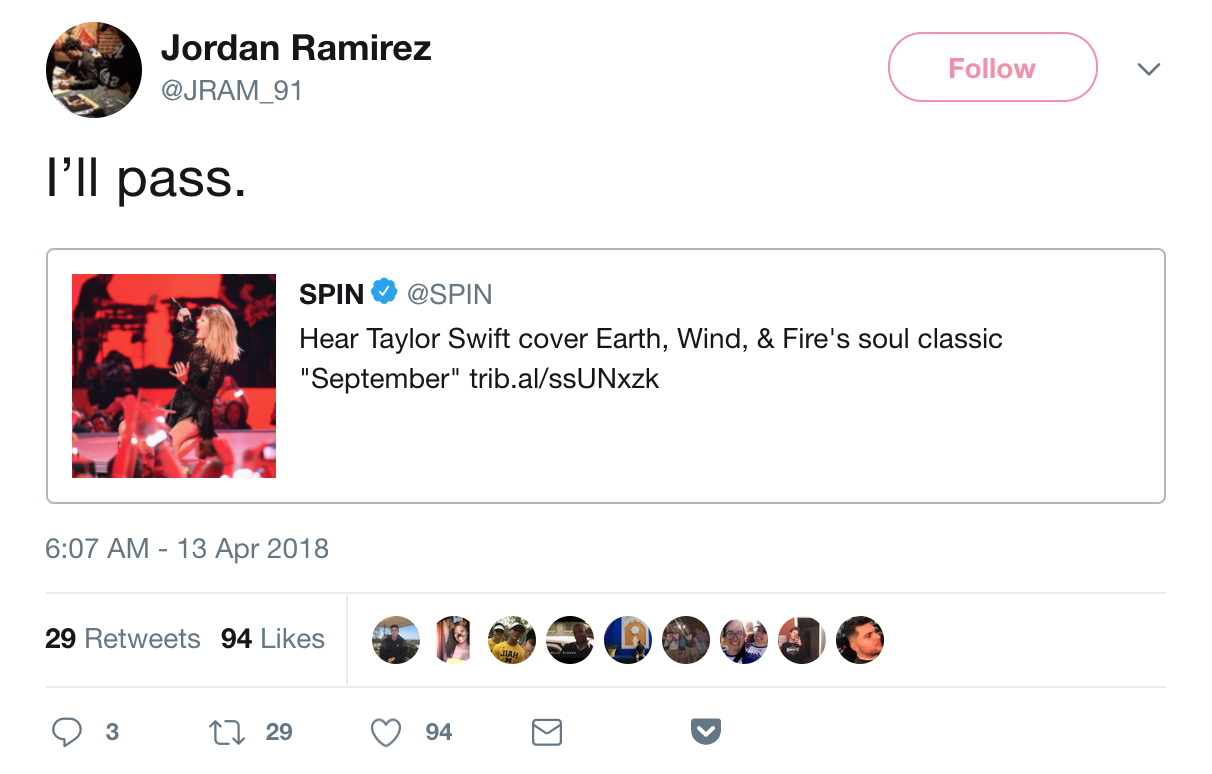 They thought it was extremely disrespectful to both the band and the song, which is widely considered a soul and funk classic.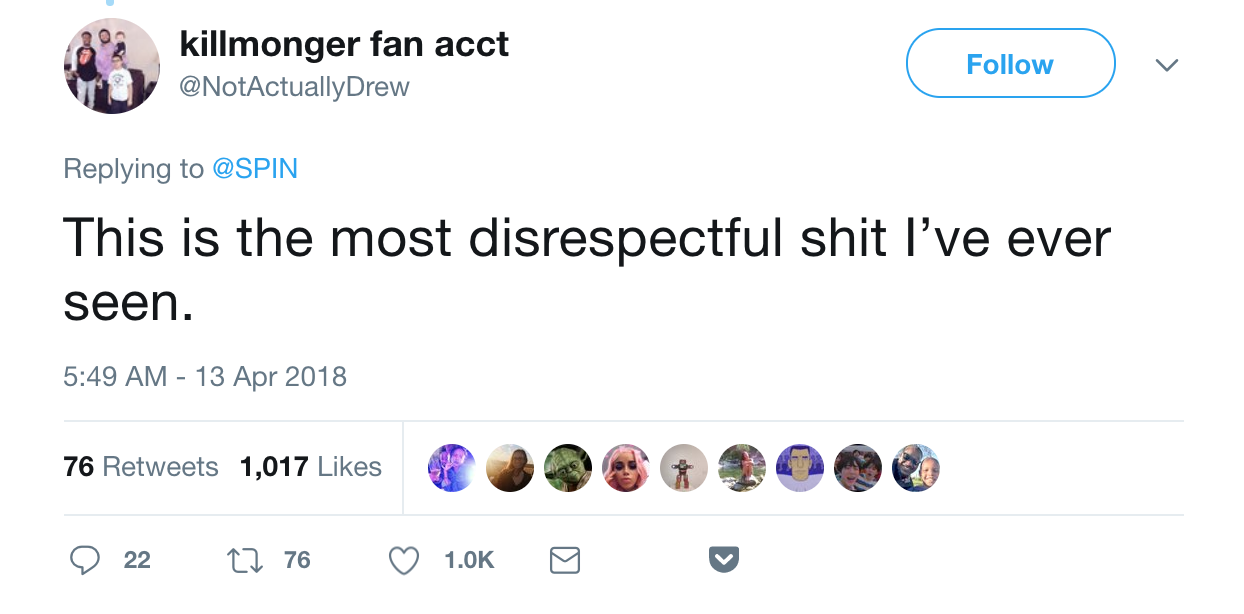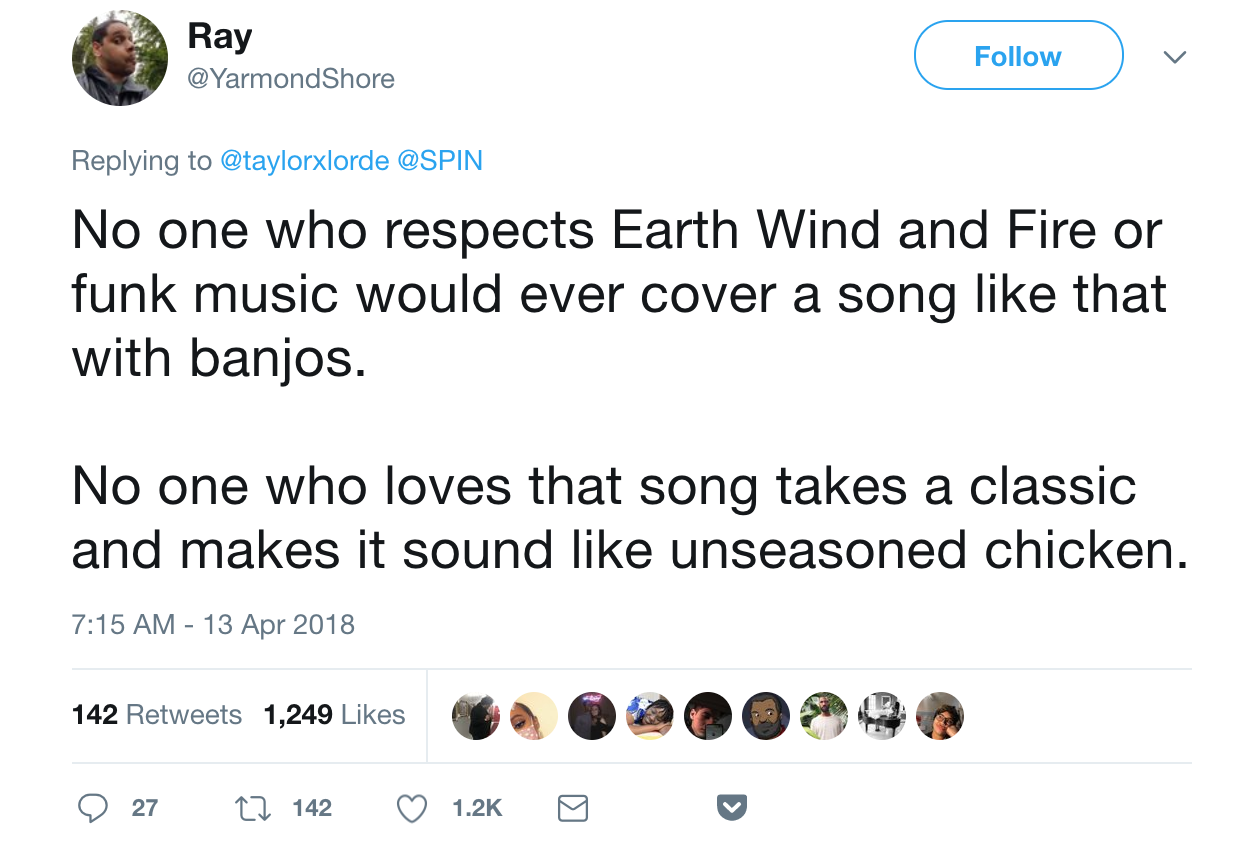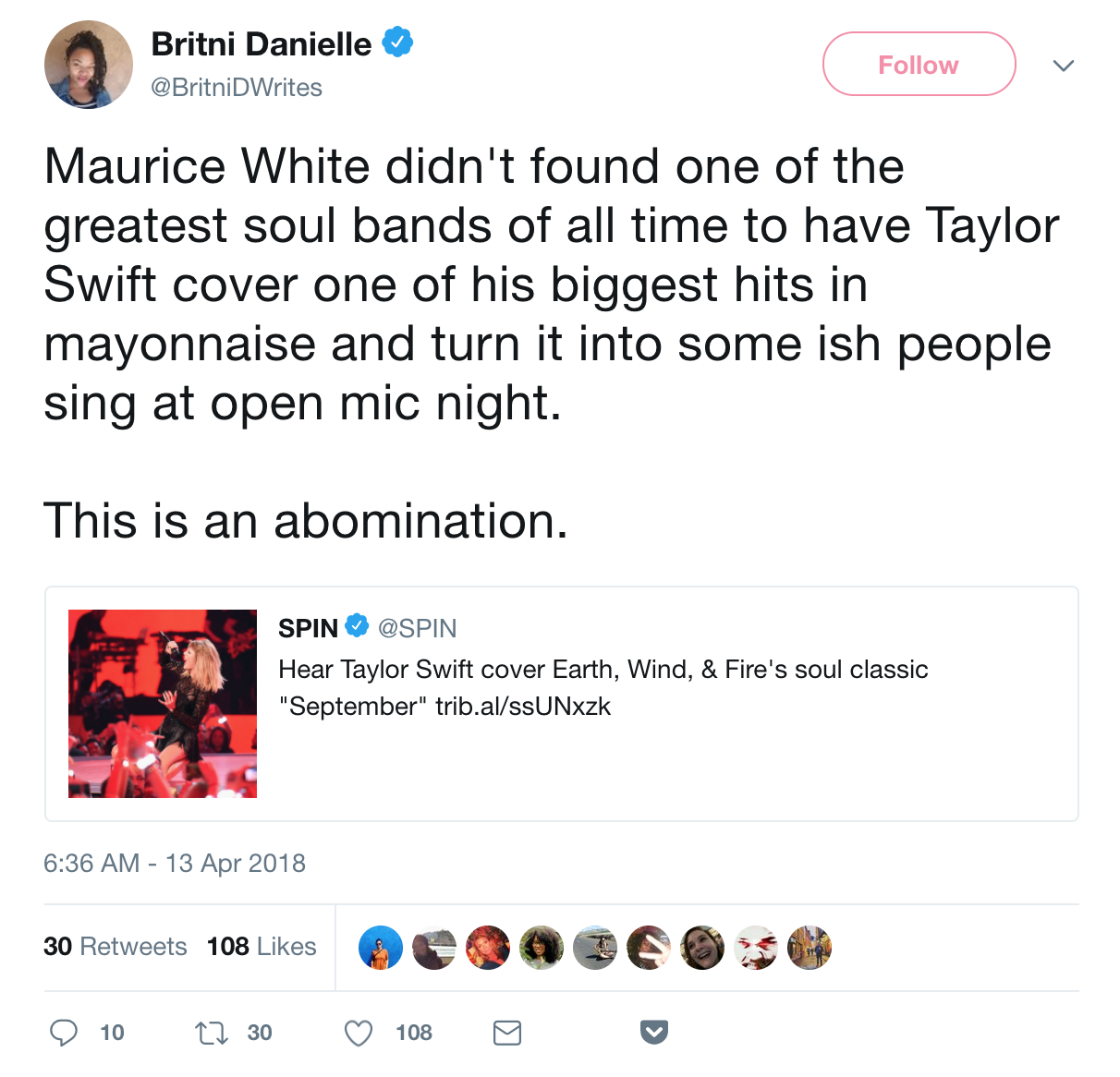 People were MAD.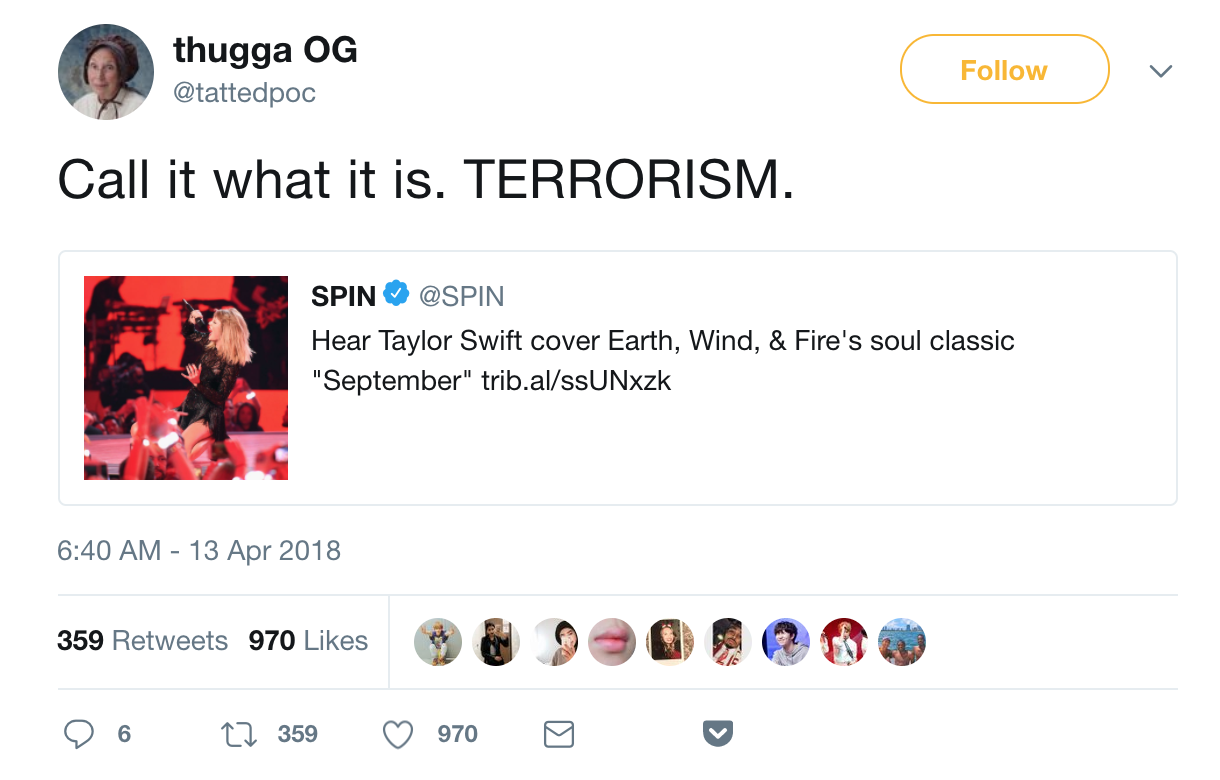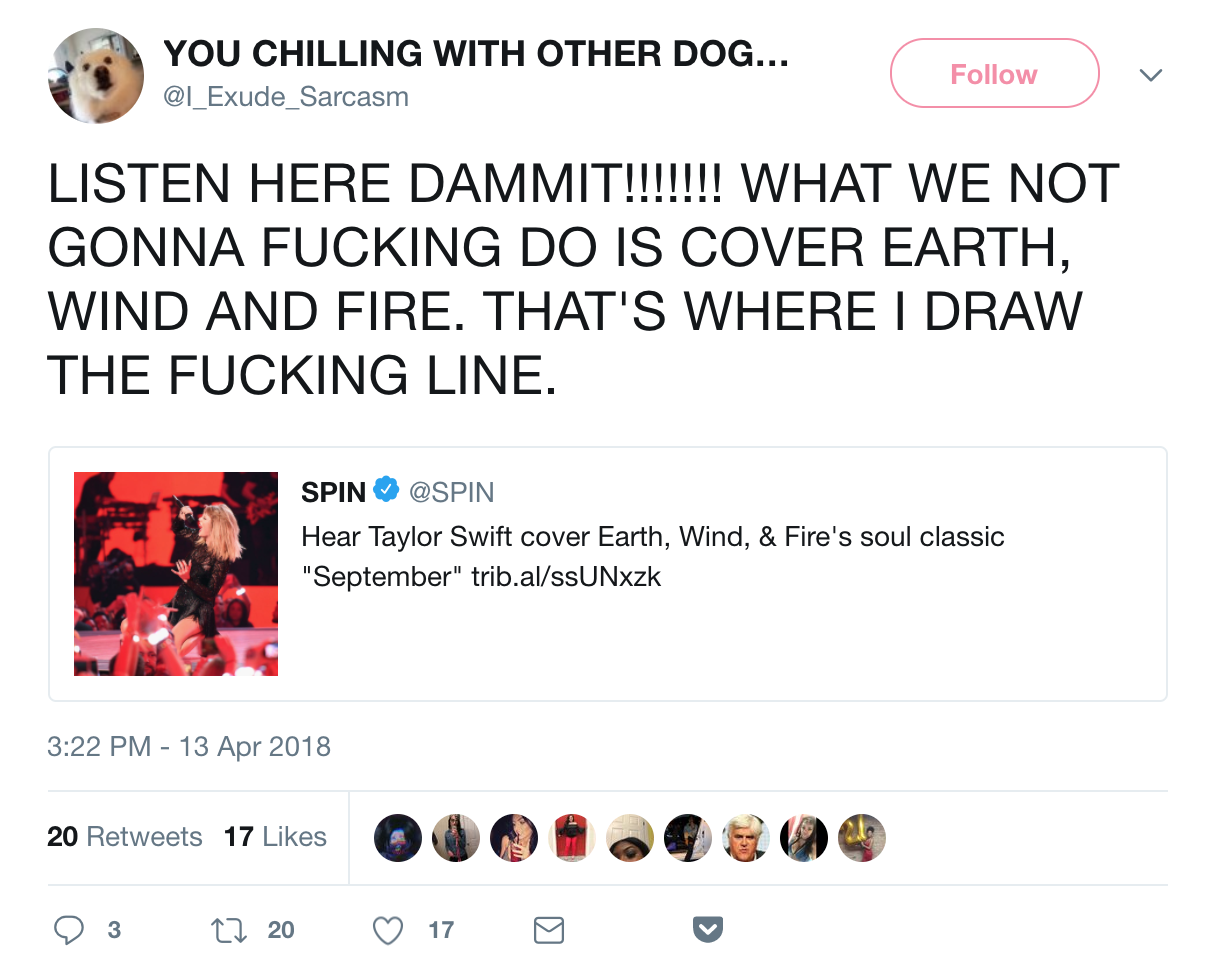 They really did not like it.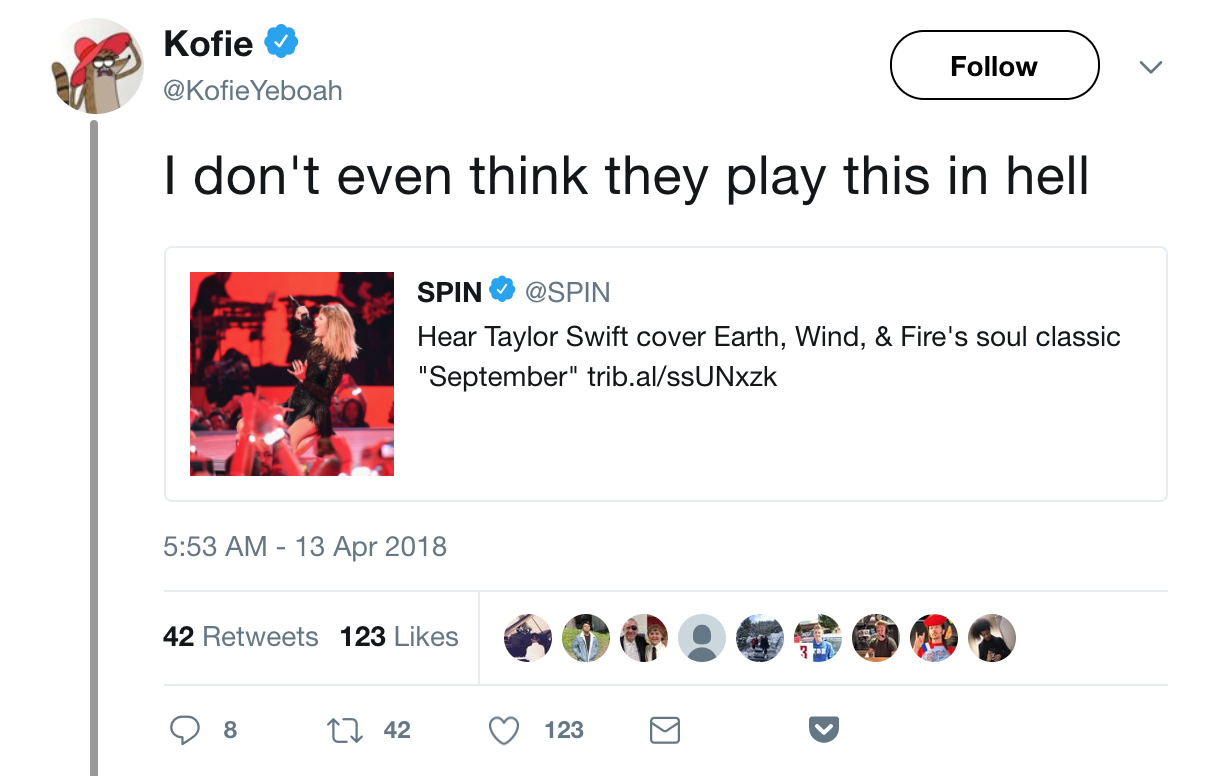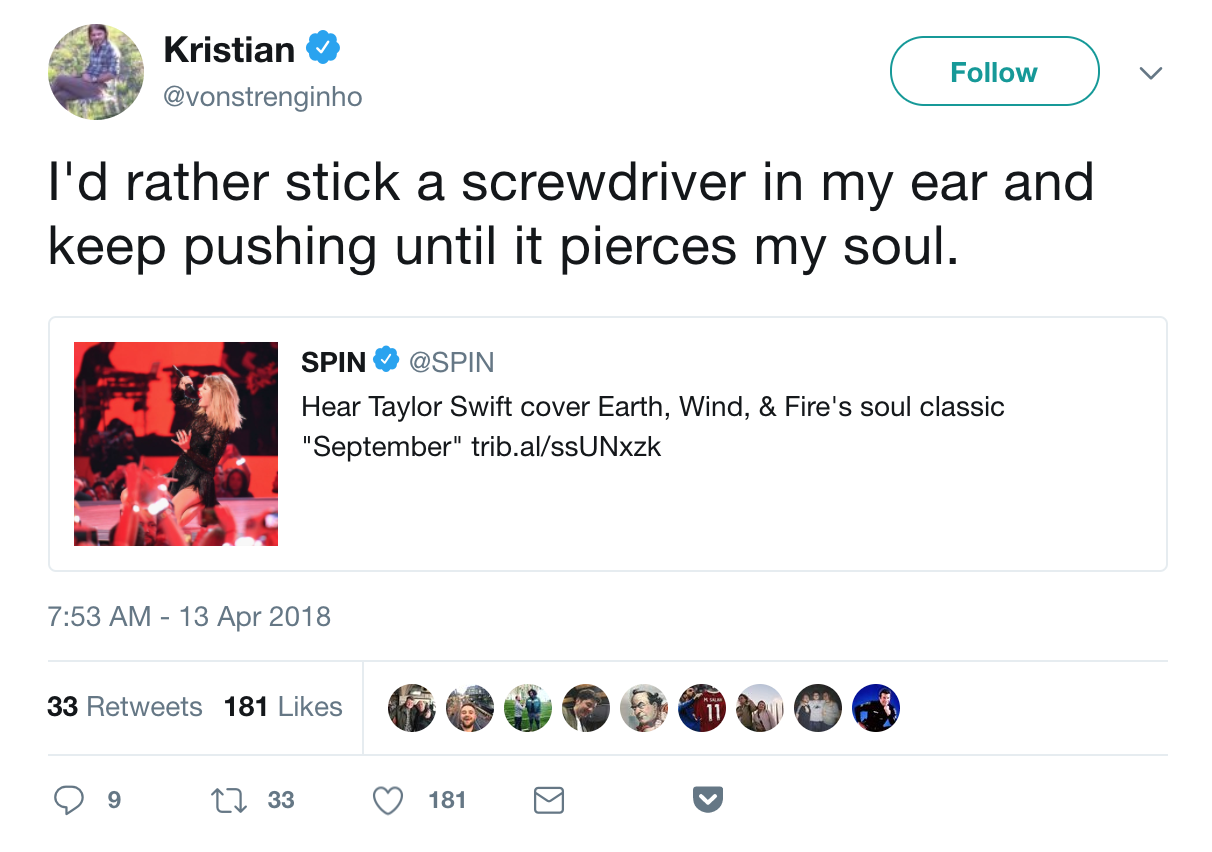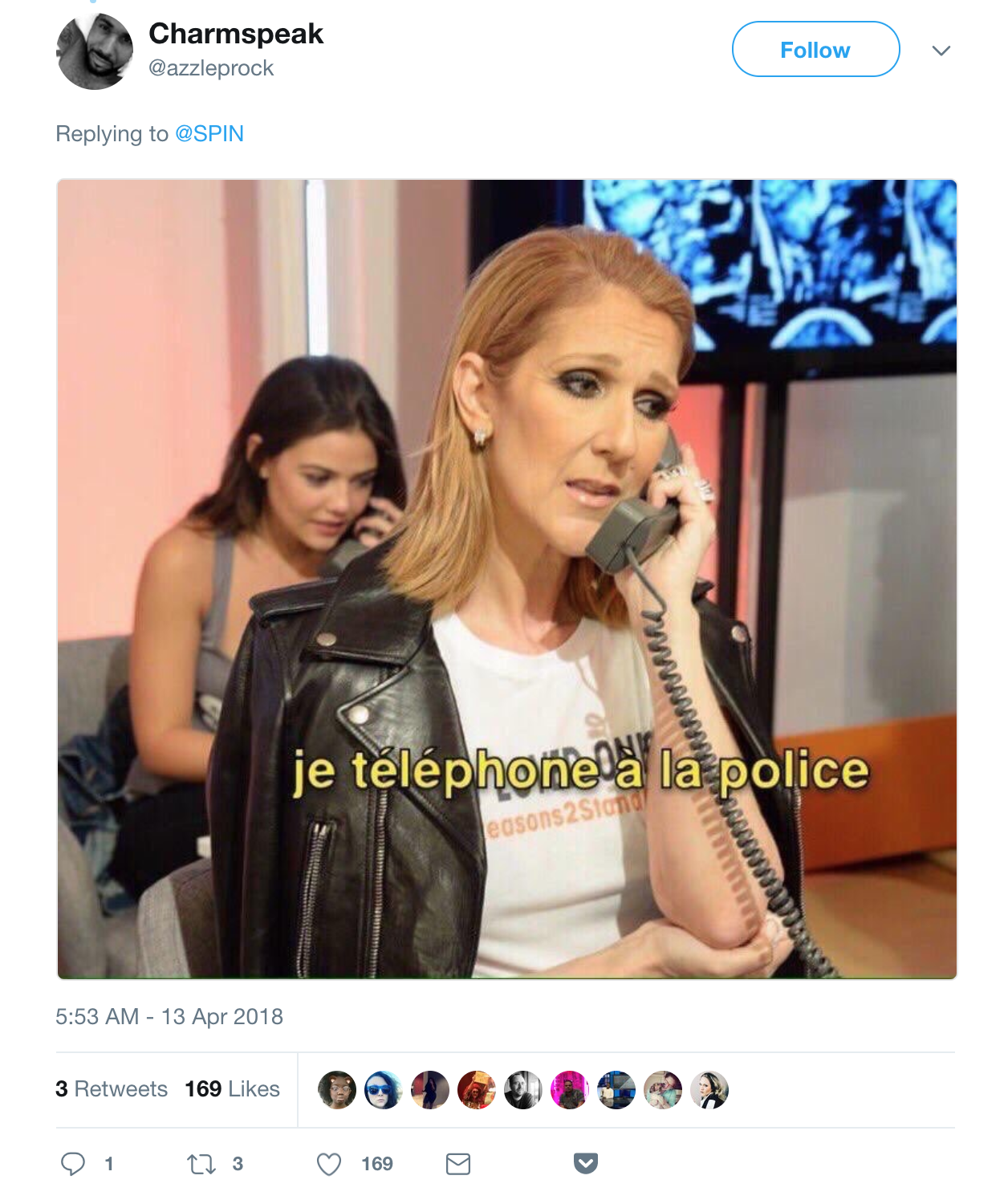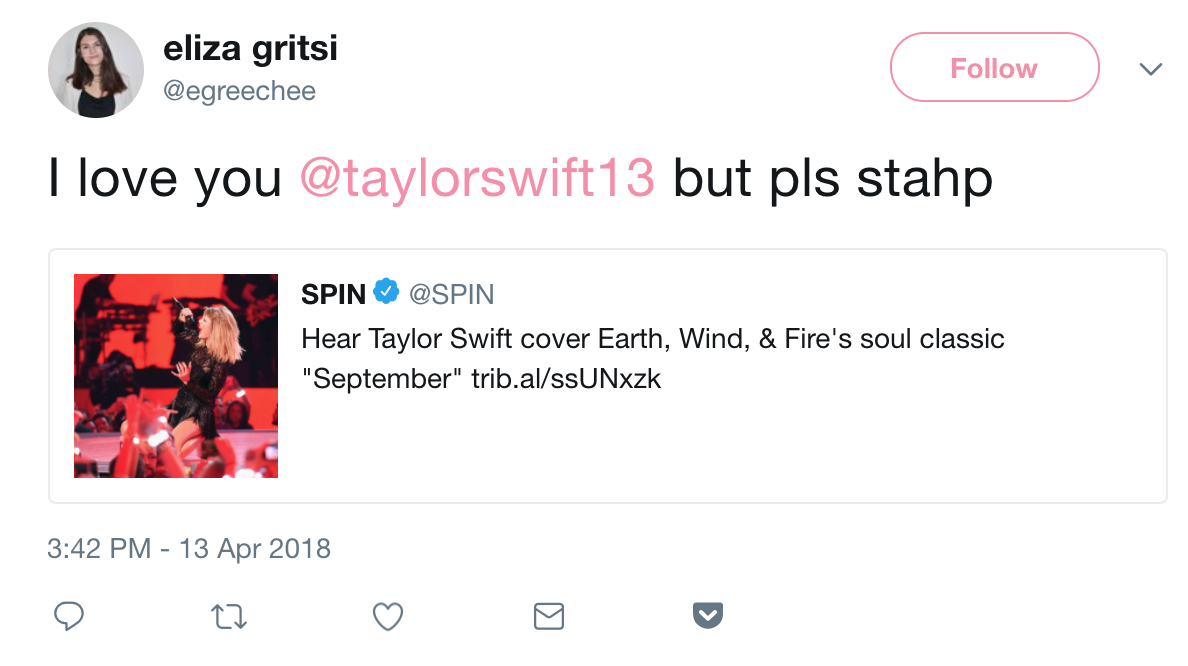 BuzzFeed News has reached out to Swift's representatives for comment.