Dan Udy, a 25-year-old student from London on a fellowship at the Smithonian in Washington D.C., was walking around his neighborhood on Capitol Hill on Saturday when he noticed a mini protest happening under a tree.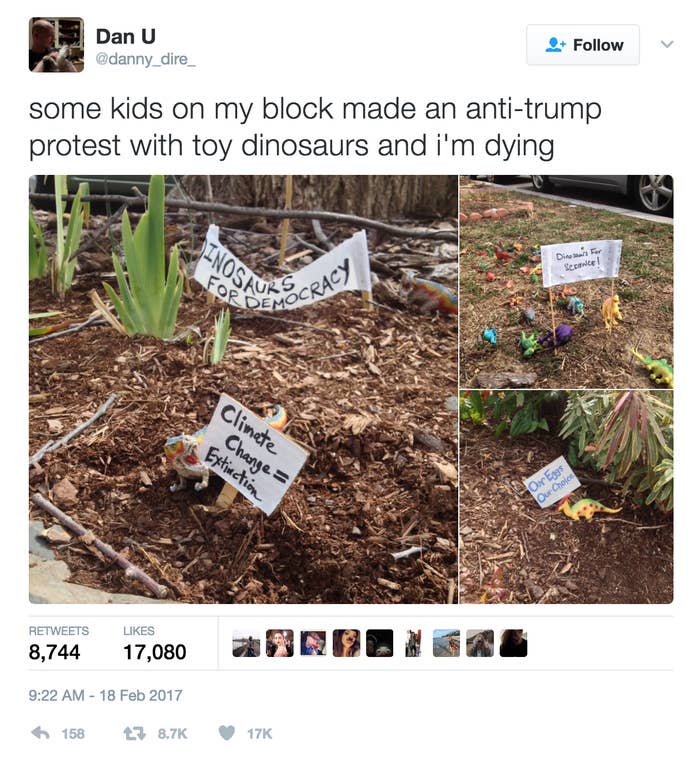 "I don't know who did it, but some people are convinced I staged the whole thing," Udy told BuzzFeed News. "To be honest, if I knew how to make something go viral I would have been doing it for ages now. I'm shit at Twitter!"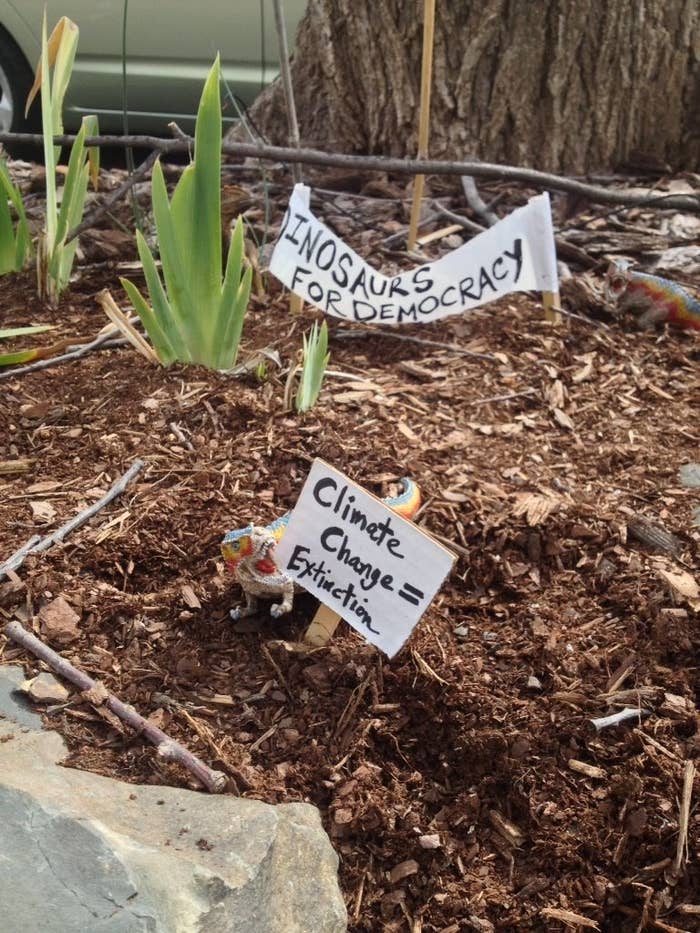 Another Capitol Hill resident, Carly Van Orman saw Udy's tweet and shared a photo she had taken of the protest earlier this month, when she and her kids passed by.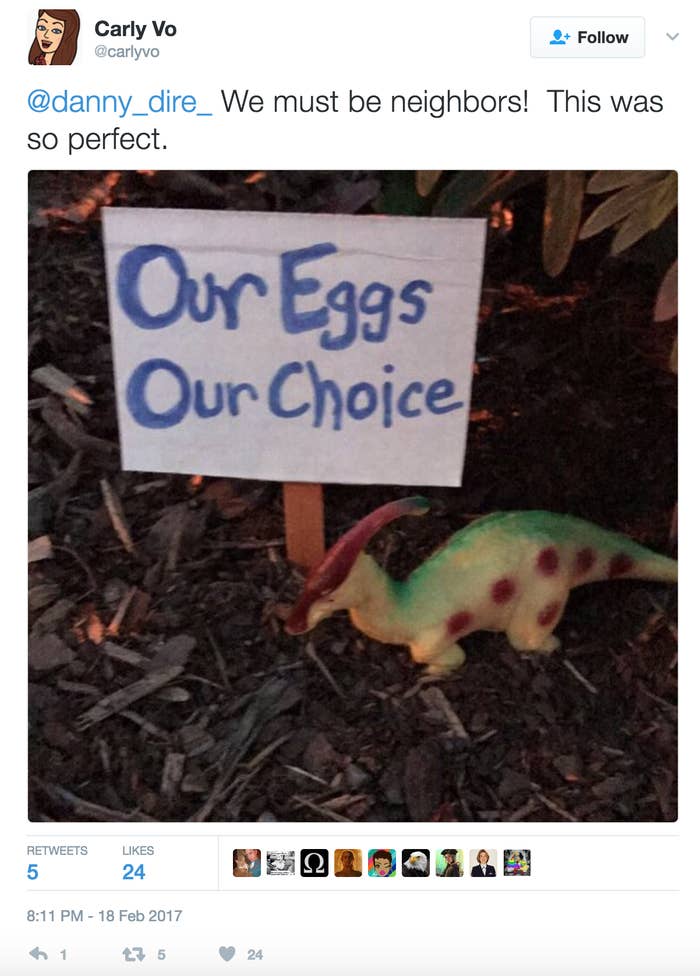 Orman told BuzzFeed News that her kids spotted the dinosaurs first. "We'd done the Women's March the weekend before, so they recognized what it was," she said.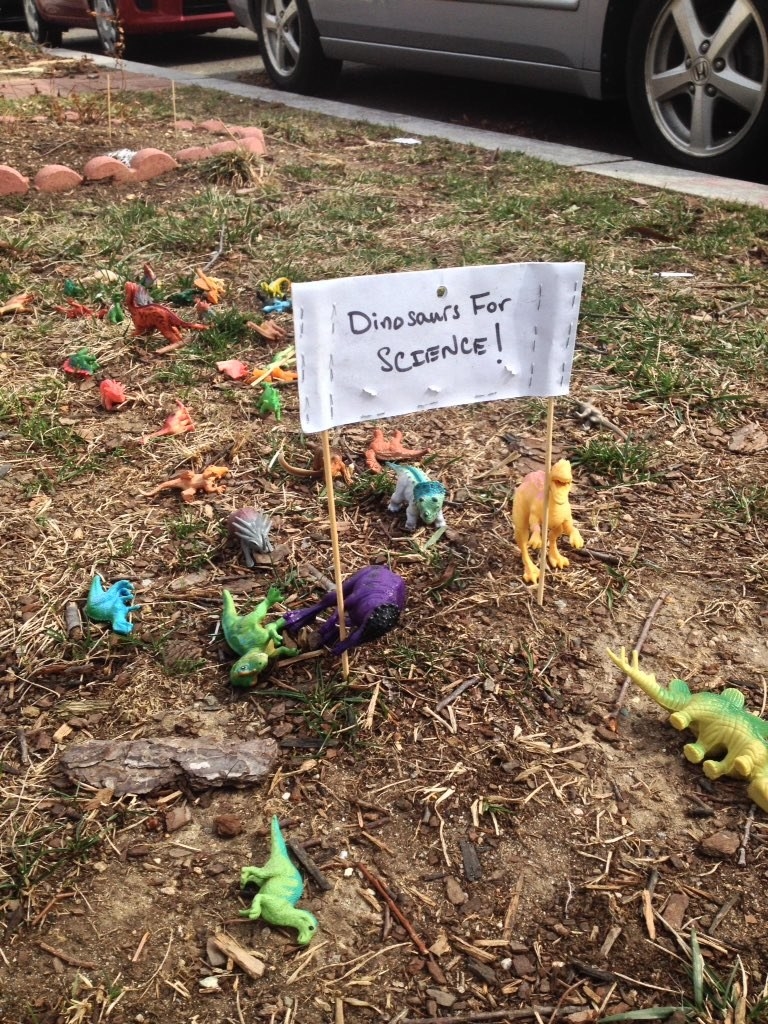 Orman helped BuzzFeed News to track down one of the creators of the protest, Bill Rebeck, who sent BuzzFeed News the following photo to show that "the dinosaurs are alive and well, and want to be heard."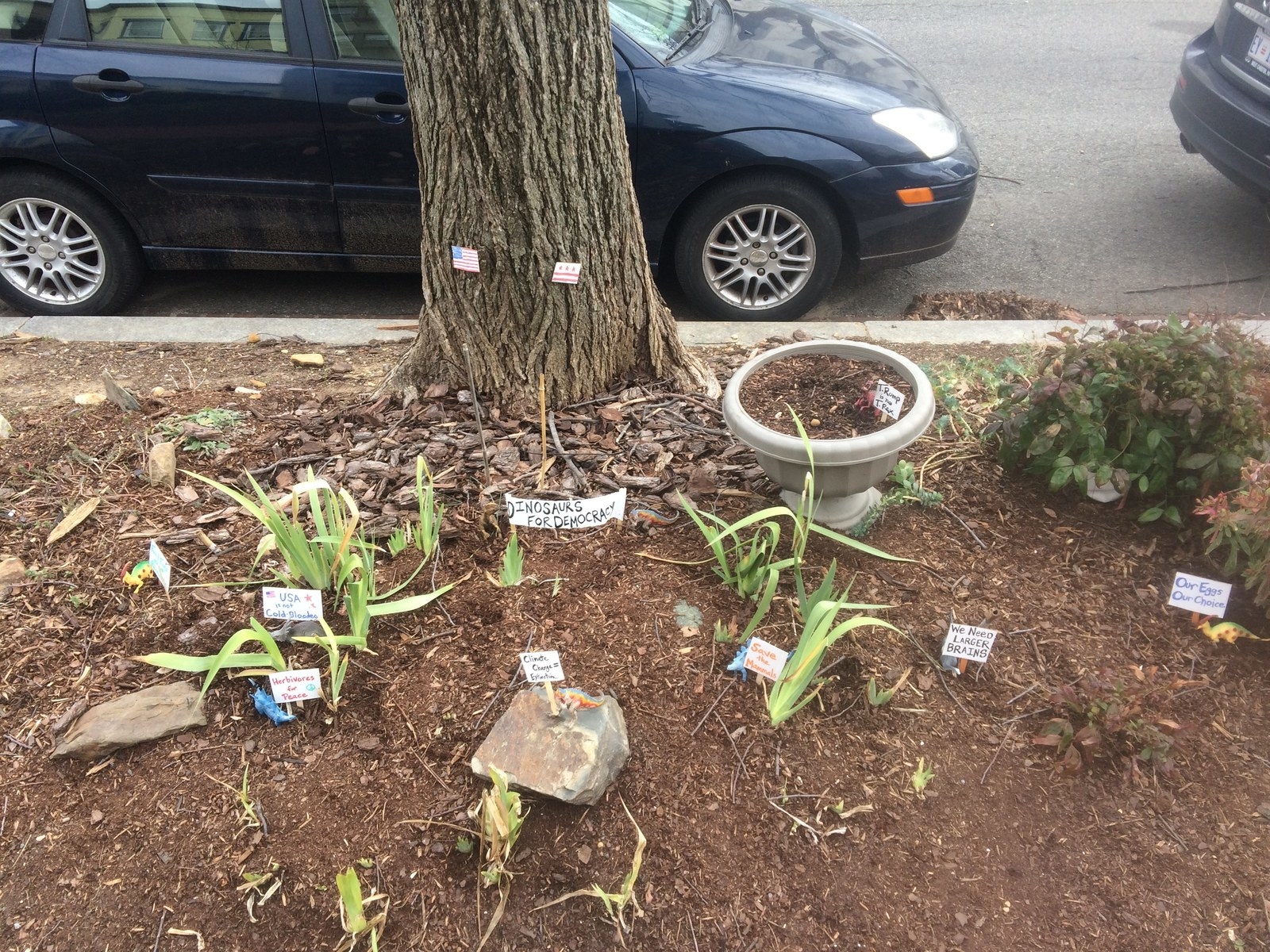 Rebeck, a neuroscience professor, told BuzzFeed News that he and his wife, Andria Wisler, who is the Director of the Center for Social Justice, work at Georgetown University and have a four-year-old son called Jackson.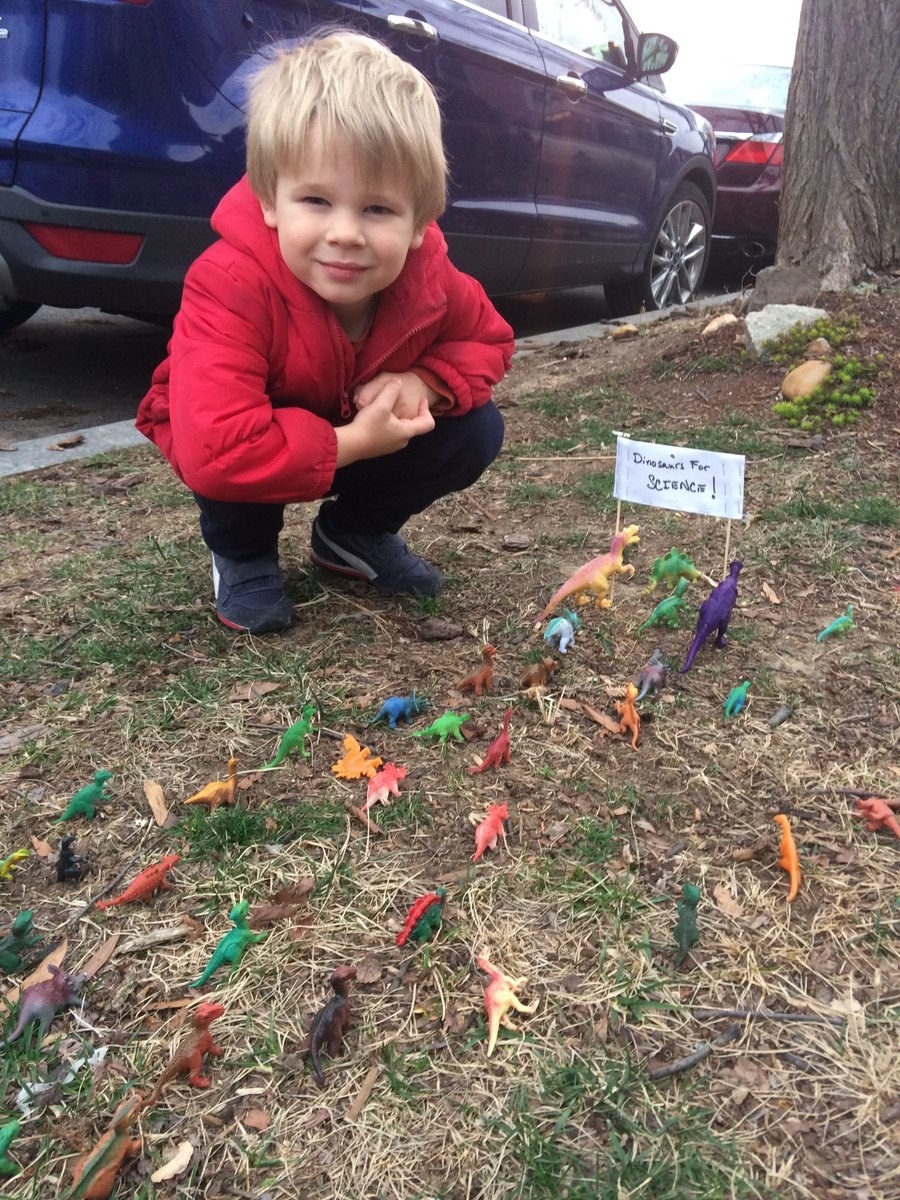 "After the election, my wife and I were talking about how to protest some of the worst parts of the Trump administration, and she suggested the dinosaurs in their garden could make a statement," he said.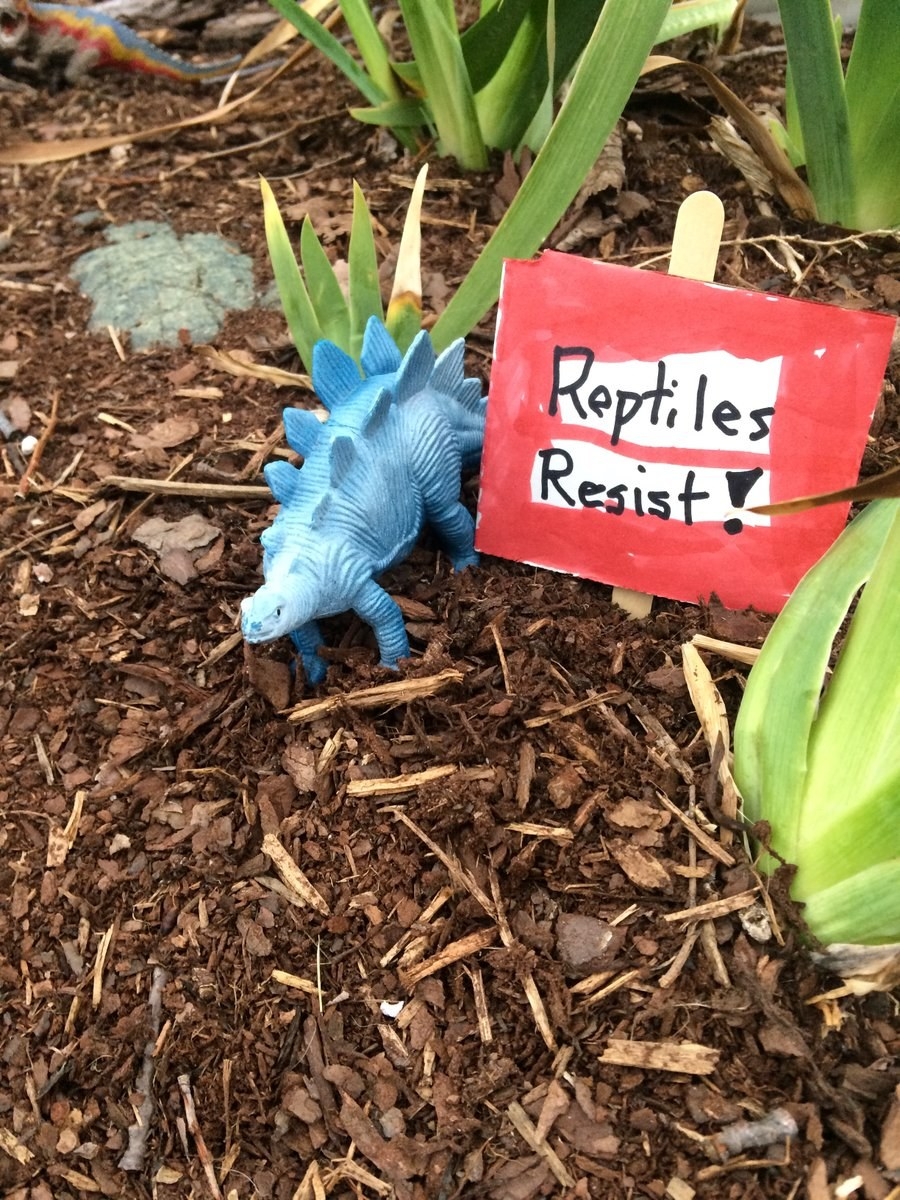 "So we made up the signs, and Jackson stuck them on emery boards; we gave them to the dinosaurs," Rebeck said.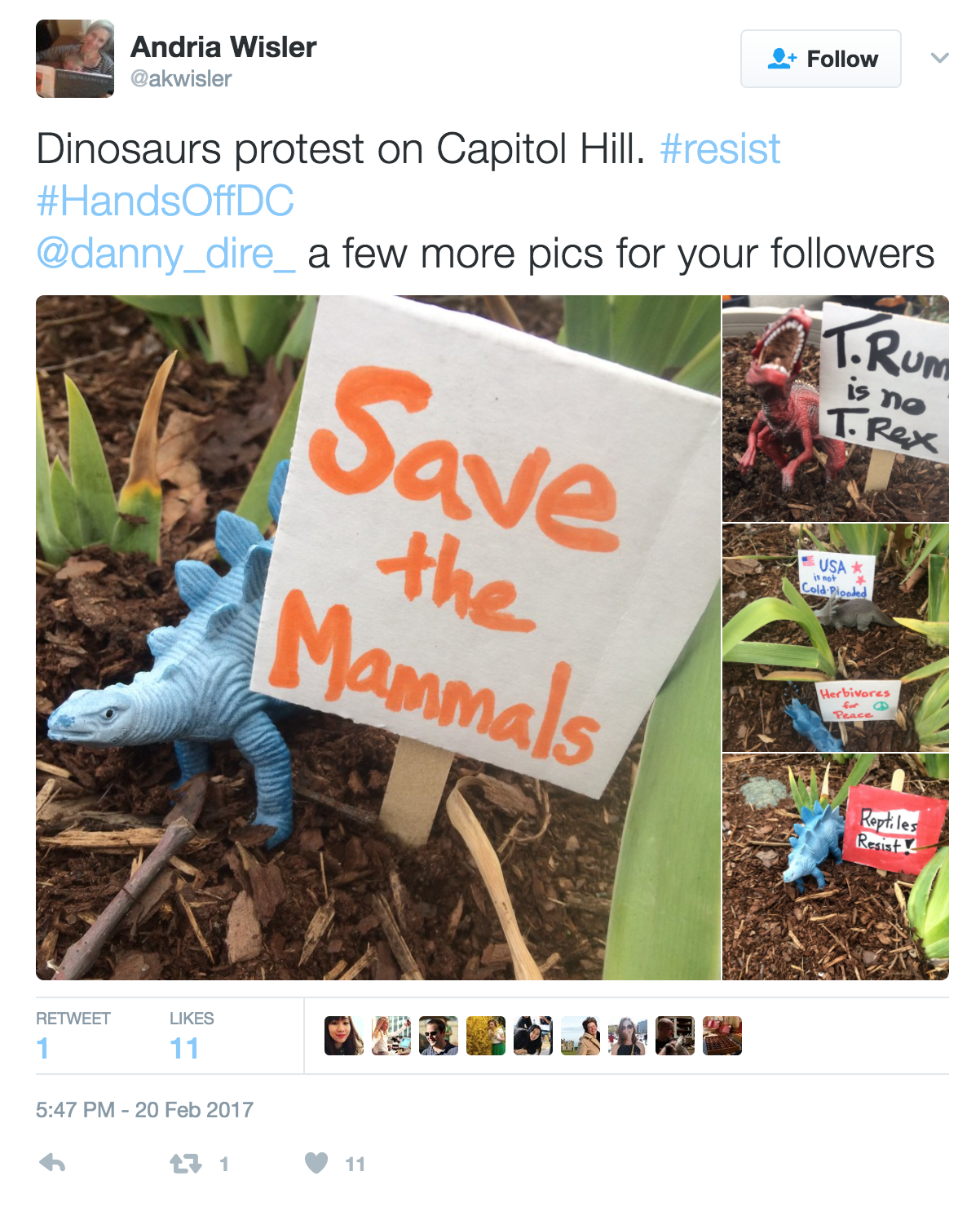 People really love it.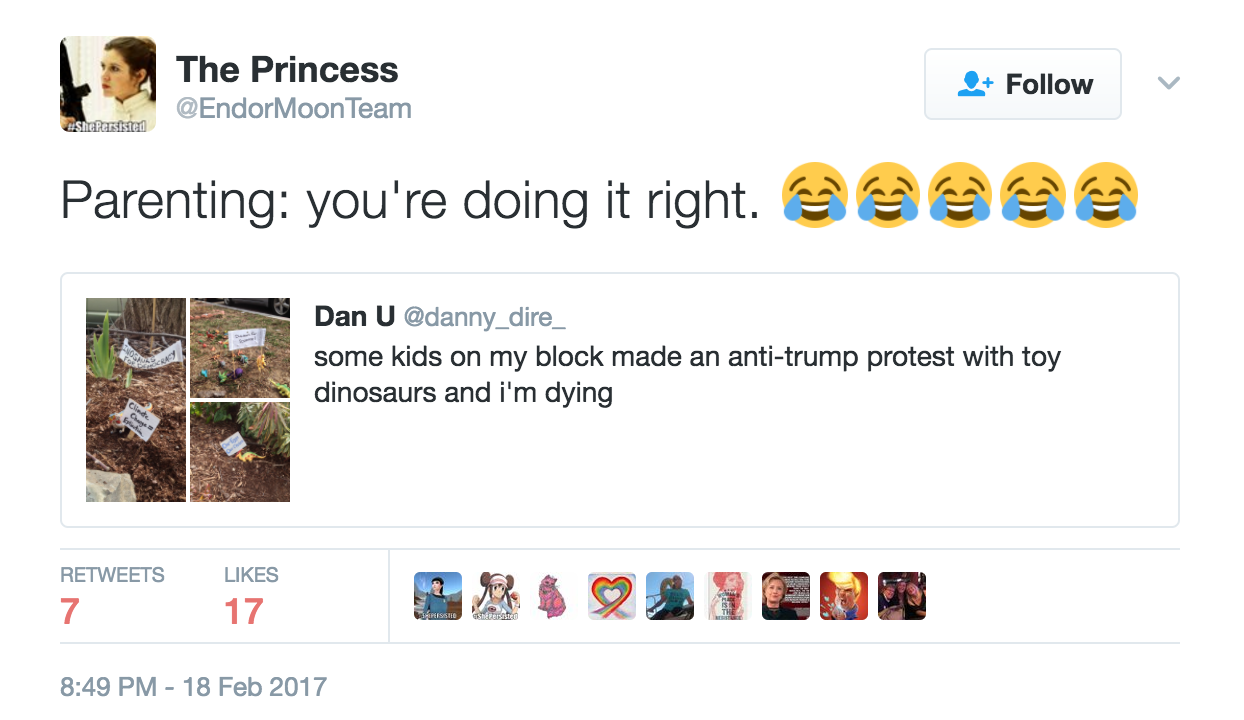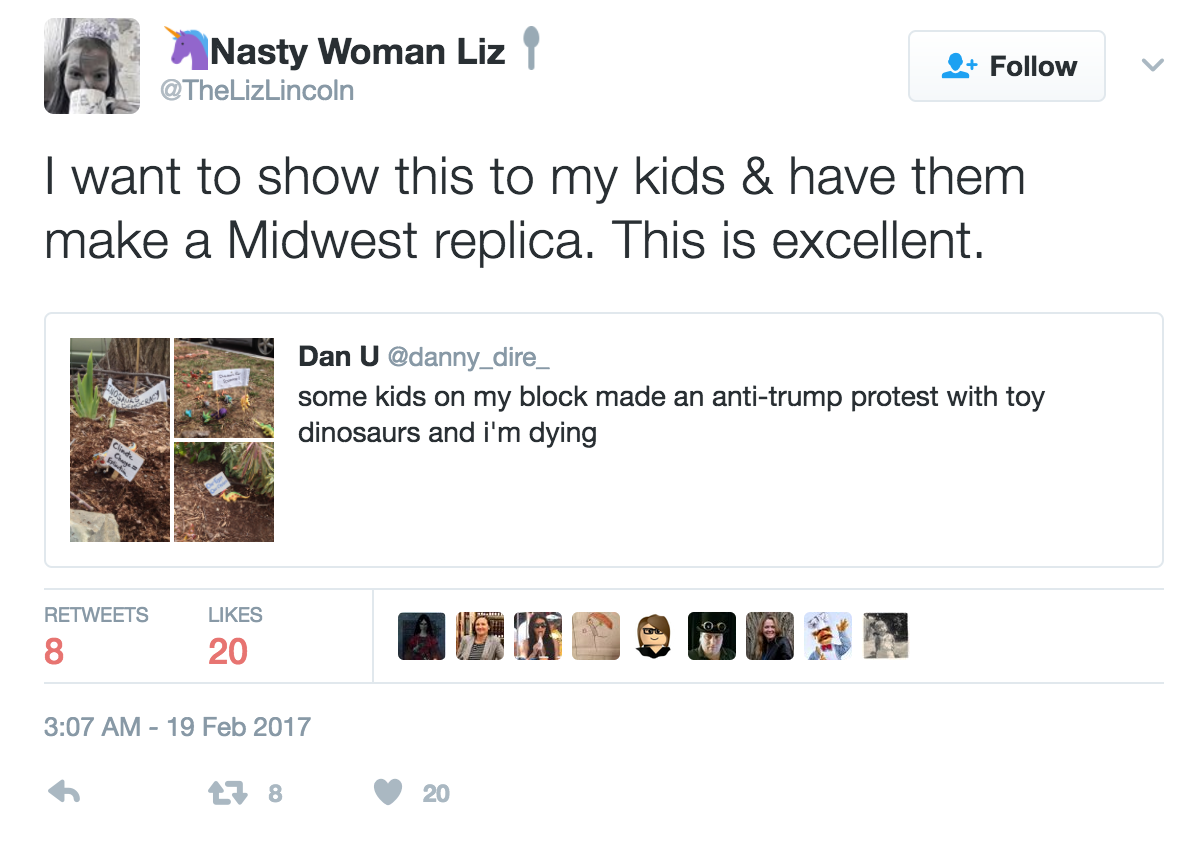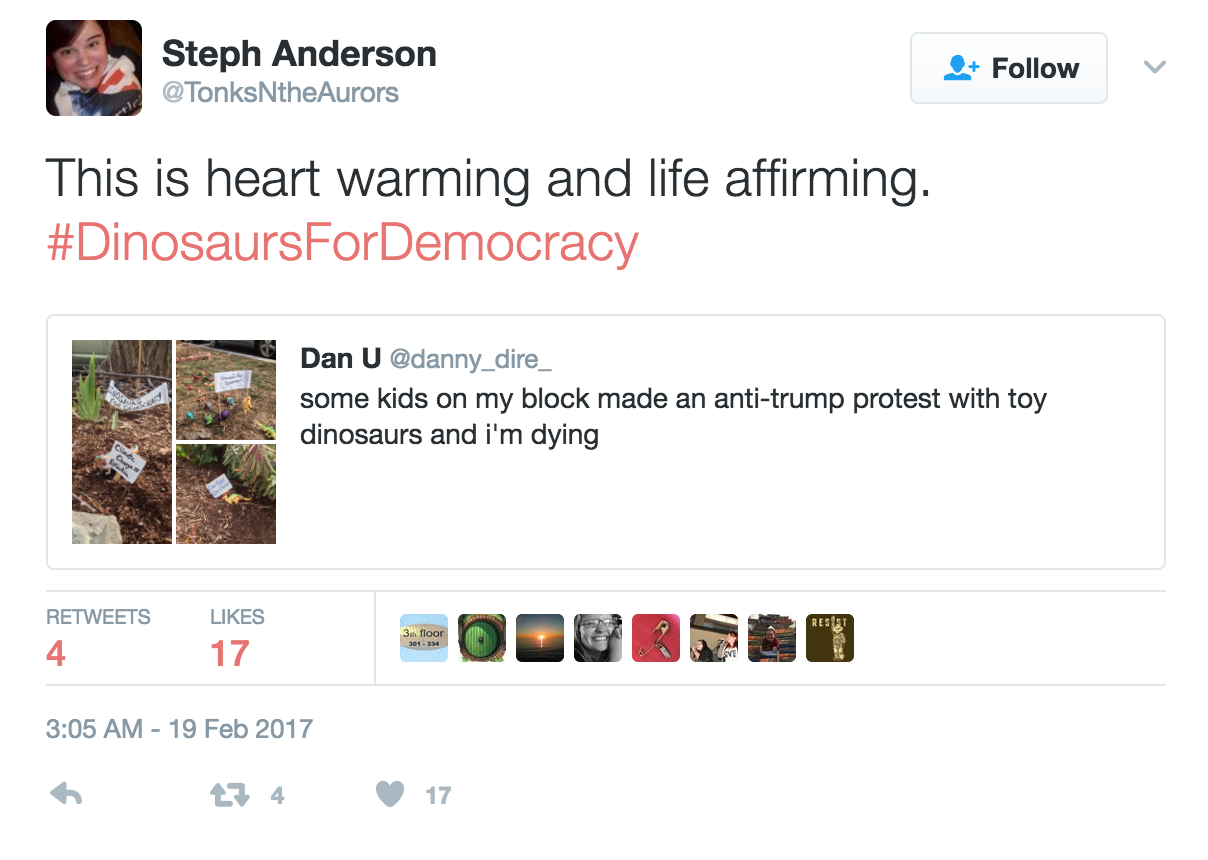 "It was something that we could do in the face of the current injustice and ignorance," he said. "The dinosaurs are a little whimsical, but the issues are terribly important."