This is Hassan Sedky, a 25-year-old master's student from Egypt currently studying at the University of Texas at Arlington.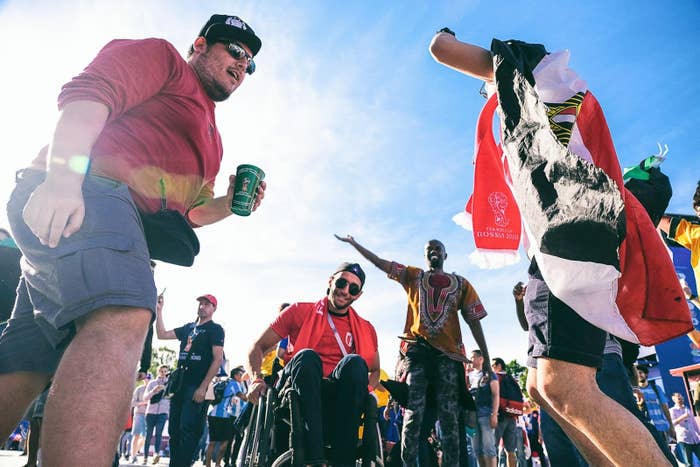 Sedky told BuzzFeed News that he and his friend were at FIFA Fan Fest in Moscow, Russia, for the opening ceremony of the World Cup on Thursday and celebrating with other fans when he suddenly found himself up in the air waving the Egyptian flag.
The photo was shared by the Desmotivaciones Futbol Facebook page and immediately went viral, being shared more than 37,000 times.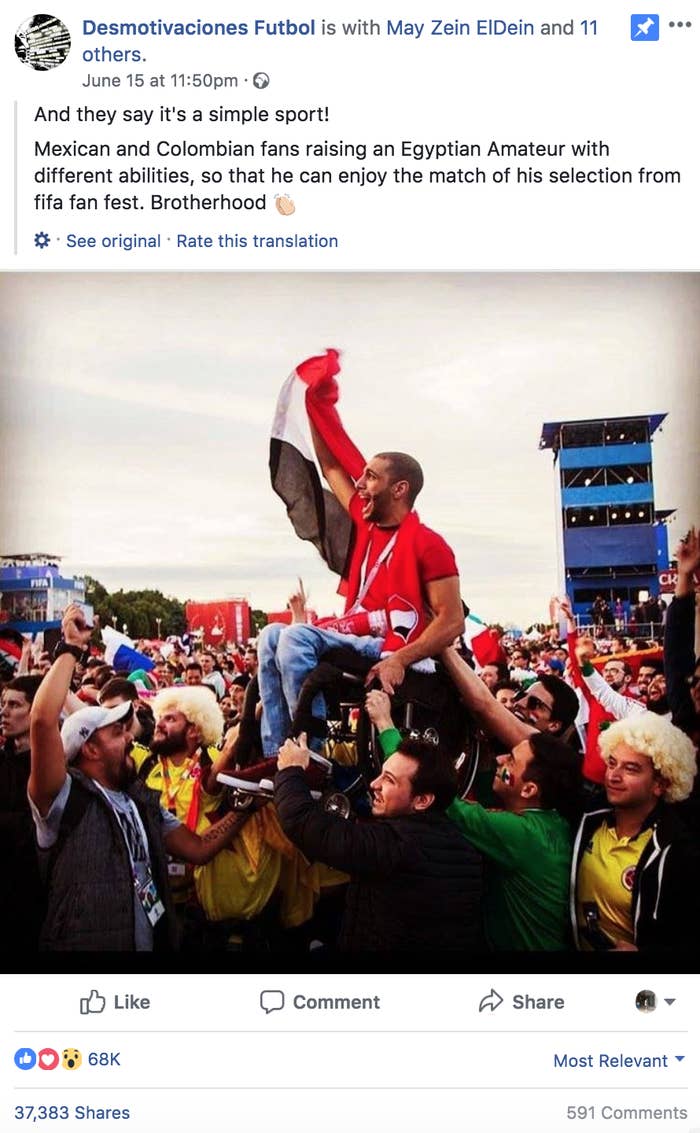 It quickly spread to Reddit, where it was shared in multiple subreddits, with one post reaching the top of Reddit.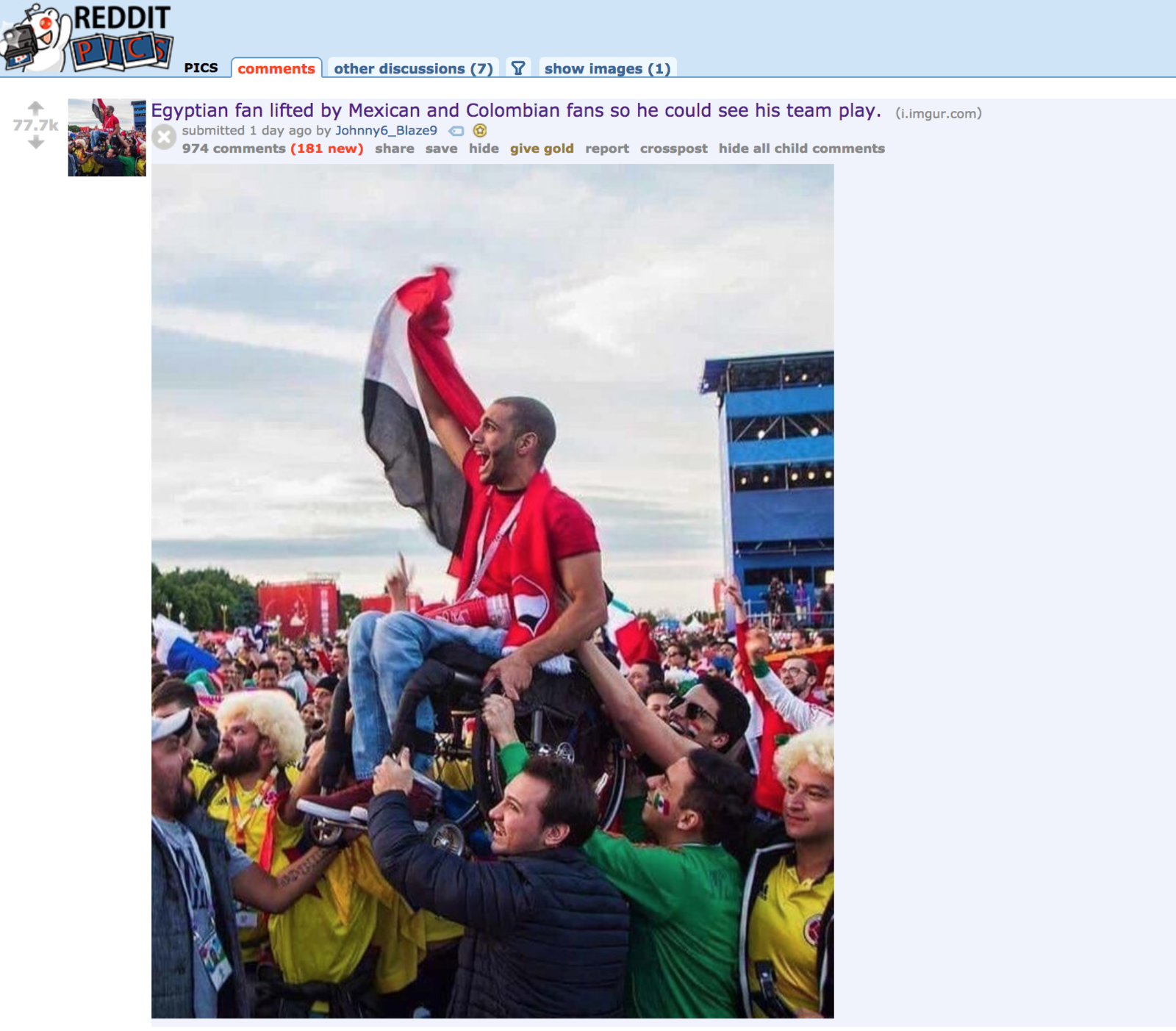 Twitter user @Deadpoolquito69 tweeted the photo around the same time, telling BuzzFeed News that he had been sent the photo from a friend.
@Deadpoolquito69's tweet was retweeted more than 1,800 times and then multiple tweets with the photo also started going viral.
People were really moved by the picture.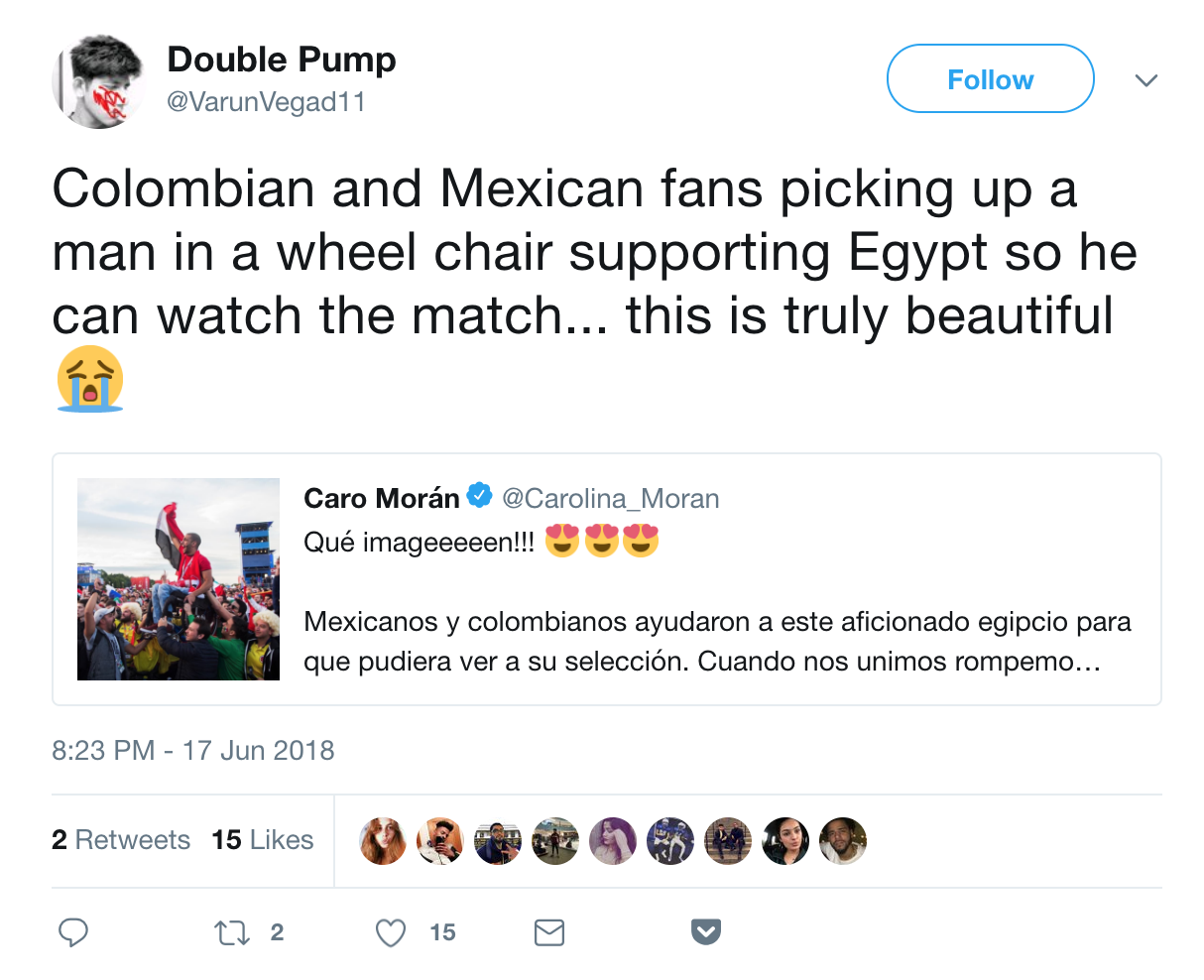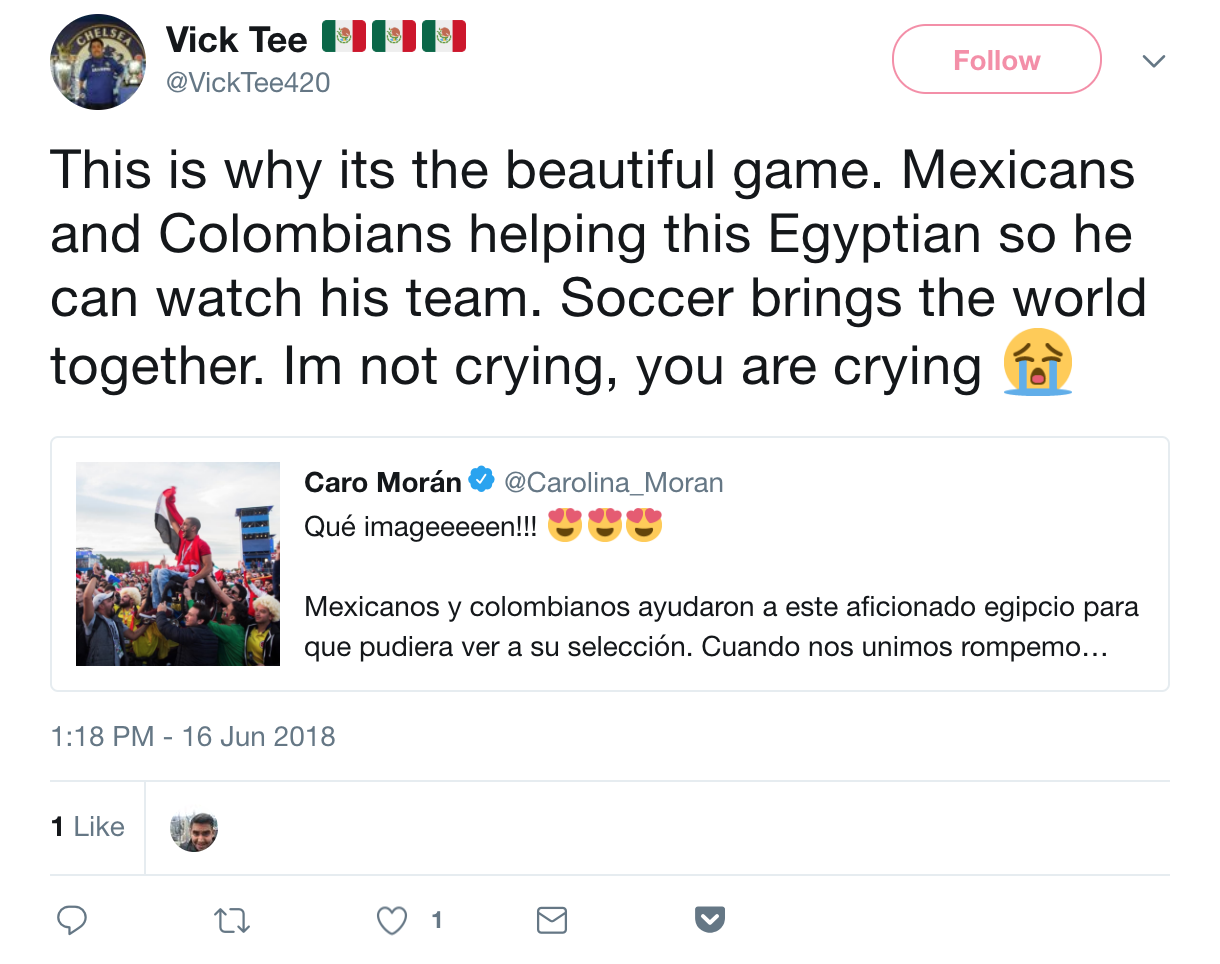 They felt that it showed soccer was so much more than just a game.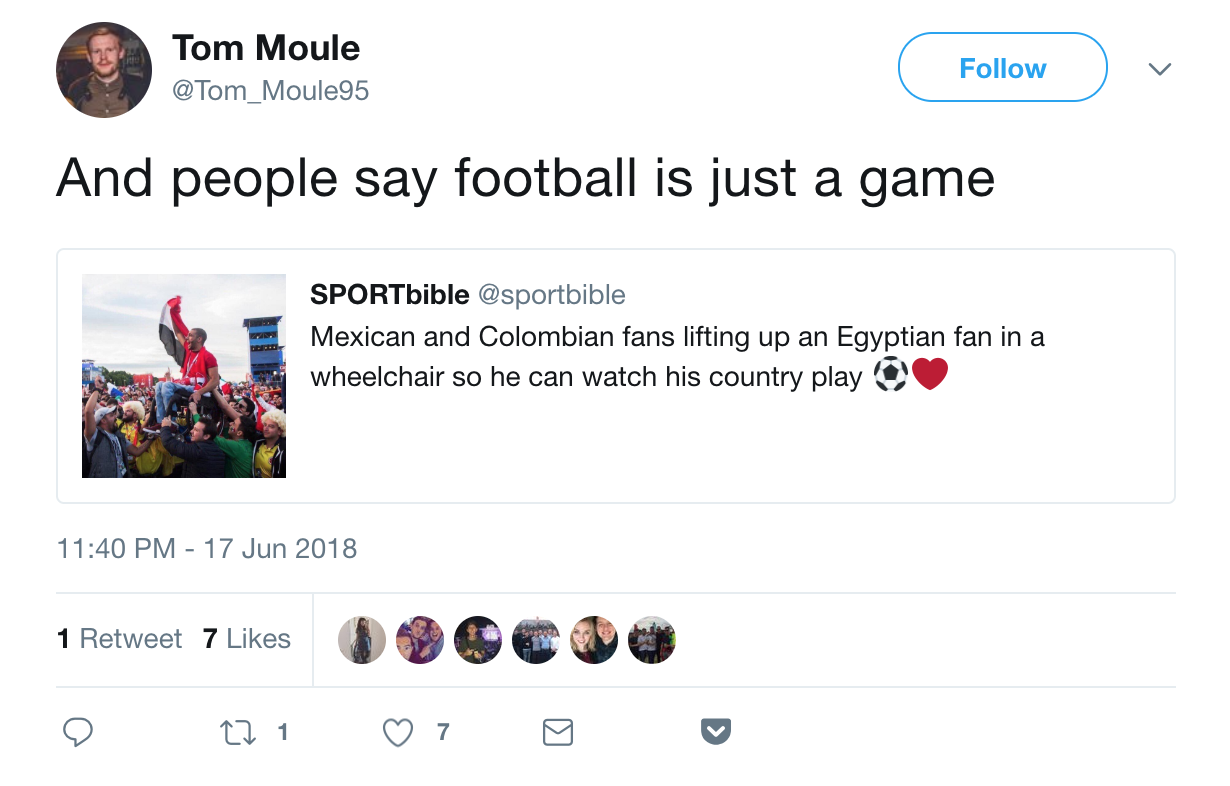 And that it beautifully captured the spirit of the World Cup.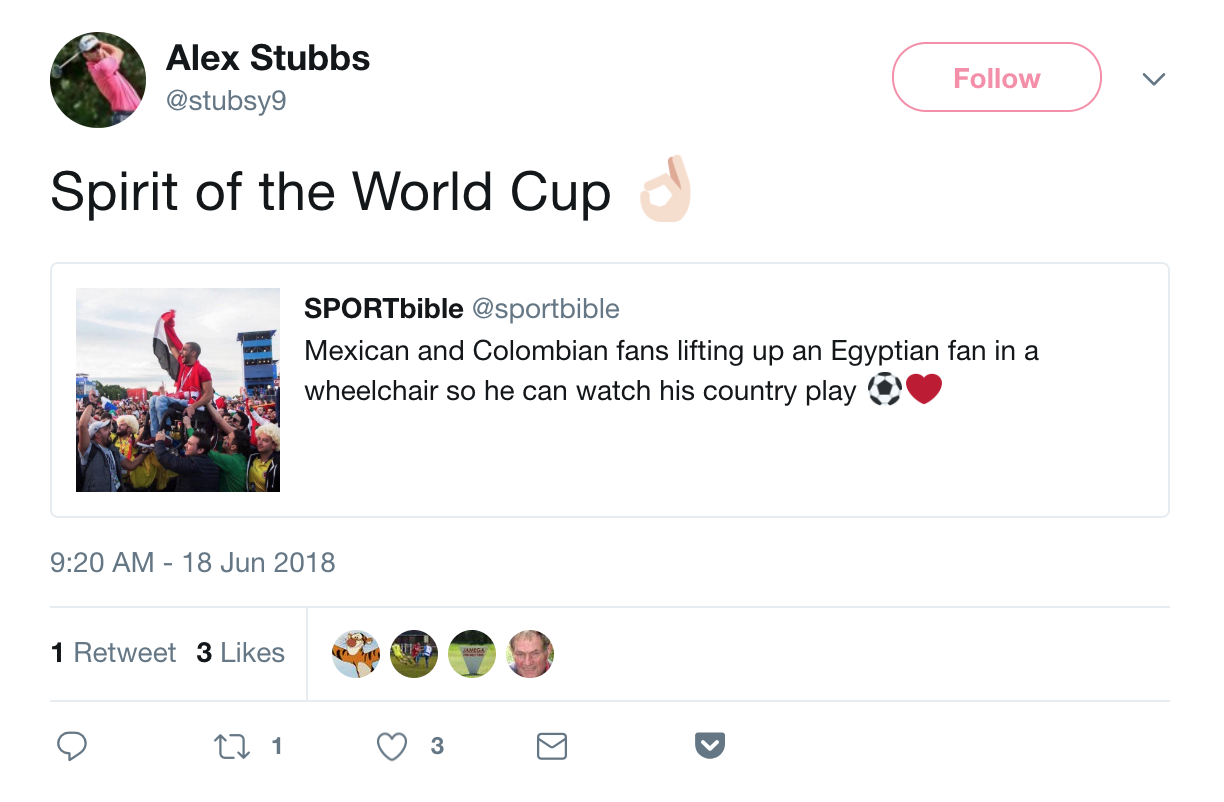 Sedky said he had no idea that the photo was going viral until someone tagged him in the photo on Facebook a day later.
"Since then, it's been everywhere," he said. "I didn't expect any of it."
Sedky said that the World Cup has been "an amazing experience" so far, with "people from different races, cultures and countries all coming together for one purpose."
"I don't think I've spent an hour yet where random strangers haven't offered me help," Sedky said.
Sedky was involved in a car accident that shattered his spine when he was 18, but has since started a foundation for the differently abled.
"It's an incredible feeling to know that I'm sending a message to the whole world and maybe potentially changing the perspective of other people," Sedky said.