Last Tuesday, after Japan defeated Colombia 2–1 in their World Cup match, two Colombian fans recorded a video of them forcing unknowing Japanese female fans to say "I'm a whore" in Spanish.
Colombians were furious and shared how it made them feel ashamed of their people and country.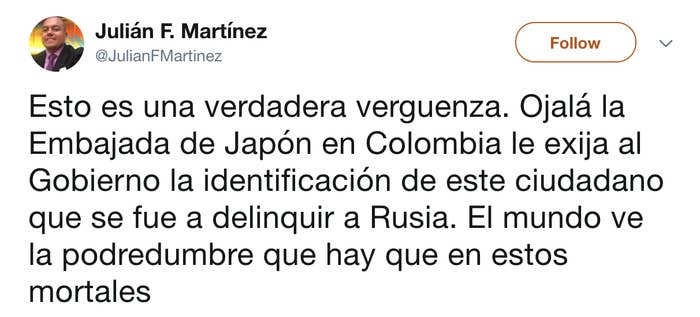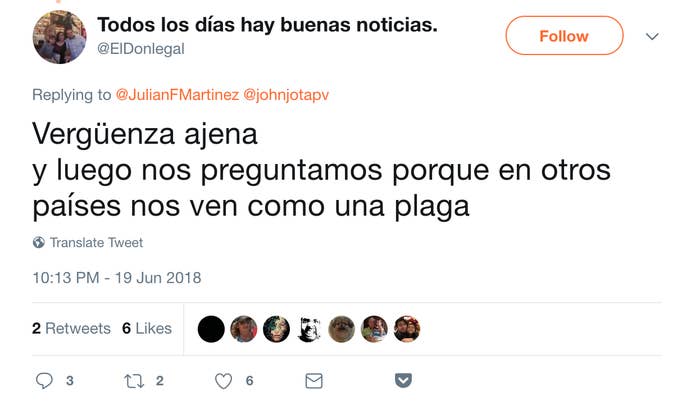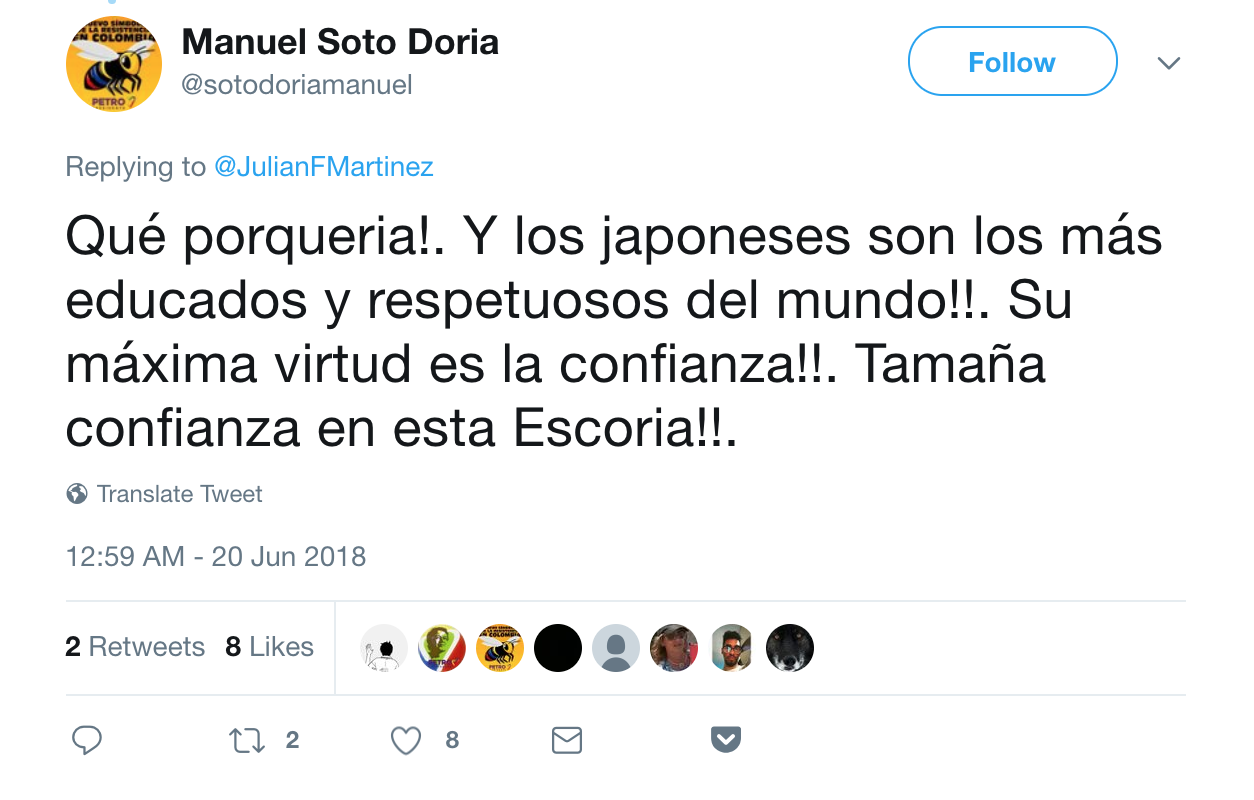 It sparked so much outrage that Colombia's Ministry of Foreign Affairs tweeted to condemn the act, saying that it "does not represent our culture, our language, and our race."
Such behavior "not only degrades the woman, but insults other cultures, our language, and our country," the Colombian ministry tweeted.
The man, who has been reportedly been identified as 40-year-old Guillermo Morales, told local media that his actions were the result of his "frustration and mixed feelings" after the Colombian team's defeat, and that he "did not intend to offend or take advantage of the women."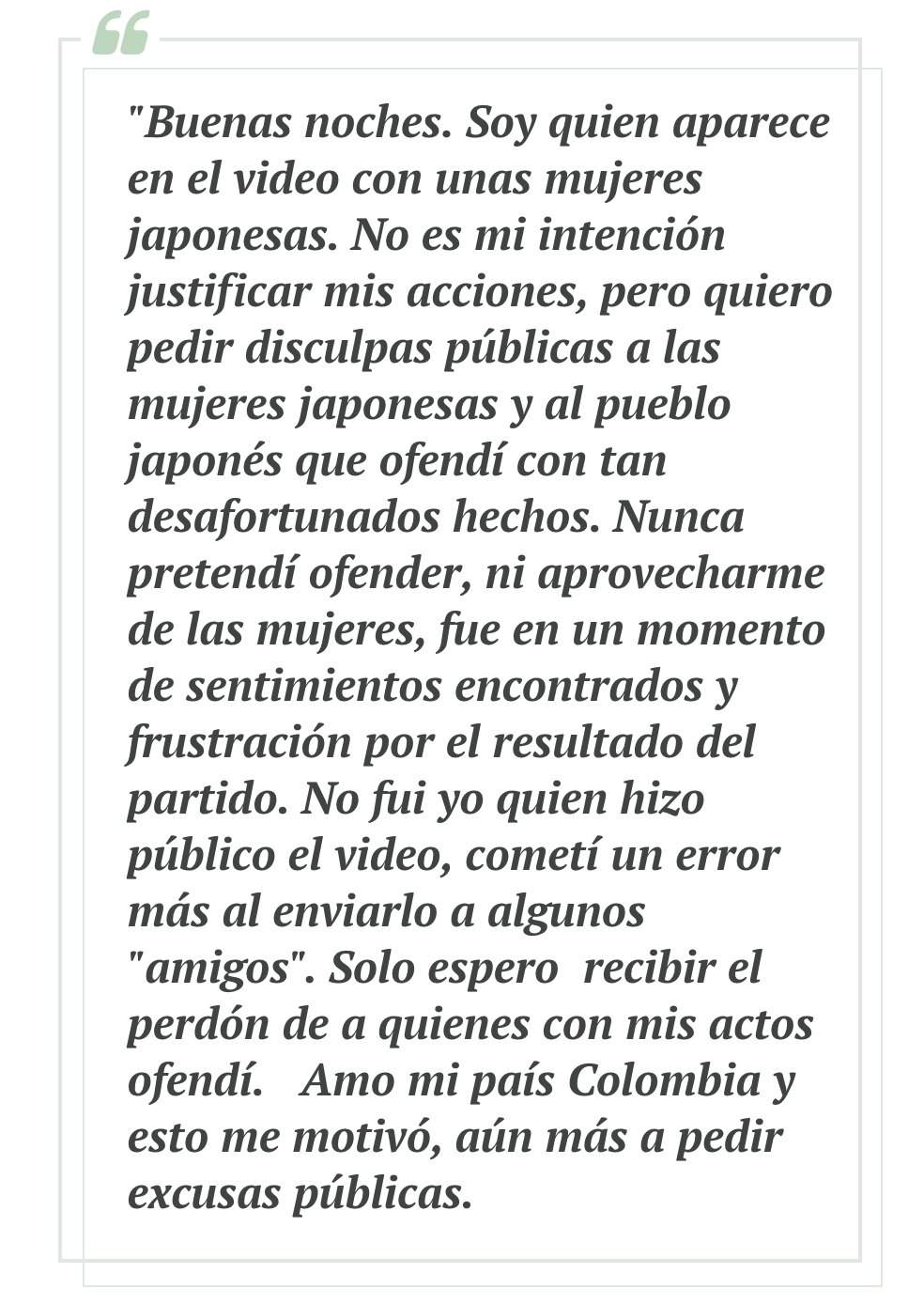 After the news was reported by BuzzFeed Japan, several Colombians tweeted their apologies on behalf of Morales.
According to local media, people also gathered outside the Japanese Wmbassy in Colombia's capital, Bogotá, on Thursday with flags of both countries and a banner that read "Colombia respects women."