Over the weekend, thousands of people in the Philippines attended the annual Pride march in Marikina City, east of the capital, Manila.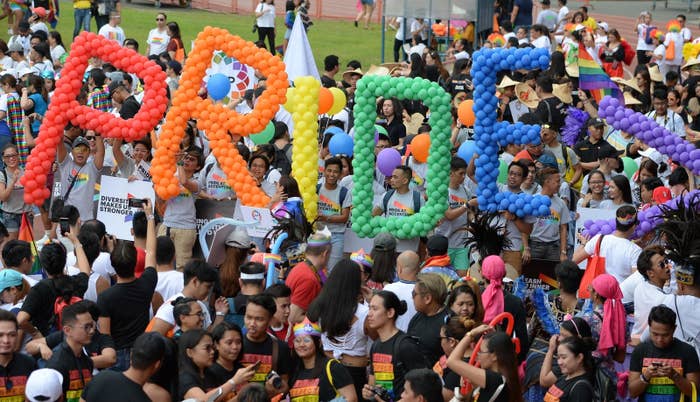 Upon entering Marikina Stadium, where the march ended, Jamilah Salvador, a 19-year-old from Cainta, was greeted by a group of Christians holding up signs apologizing for the ways Christians have harmed the LGBT community.
Salvador told BuzzFeed News that the sight made her super emotional, so she decided to take photos of the group and share them on Twitter.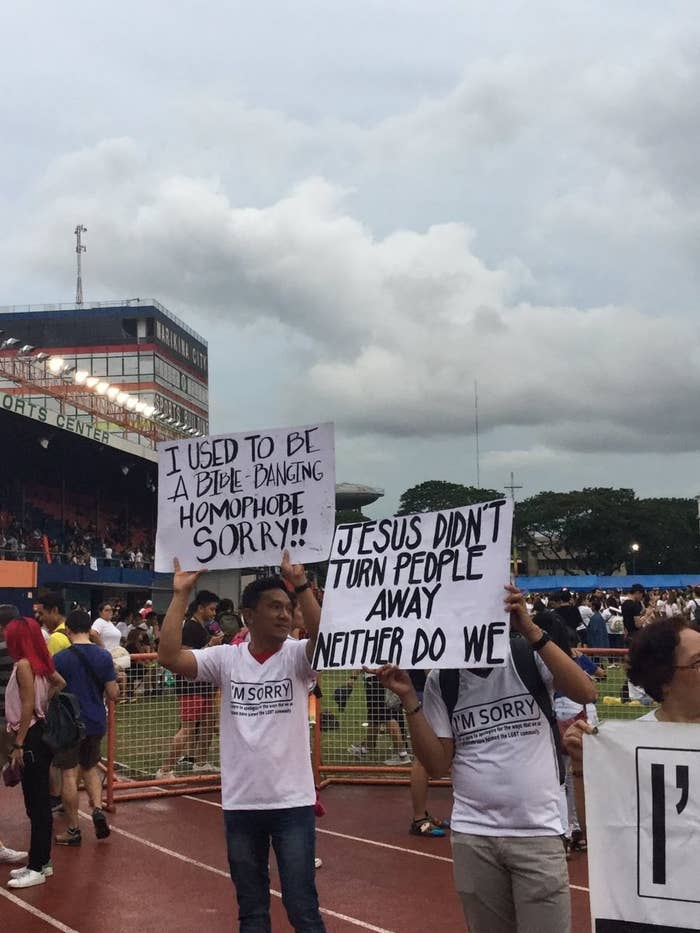 Her tweet, along with tweets featuring the group by other attendees, went viral.
People were really touched by the photos.
A lot of people praised the group for how progressive they felt it was.
And they thought that this was what Christianity was all about.
The group is from the Church of Freedom in Christ Ministries (FICM), an Evangelical and Pentecostal church in Makati.
Val Paminiano, the pastor at FICM, told BuzzFeed News that he and members of his church have been attending pride marches for about four years now as part of their "I'm Sorry" campaign.
"We are apologizing for the way Christians have hurt the LGBT community, especially by using the Bible in condemning and judging them," Paminiano said.
"I used to believe that God condemns homosexuals, but when I studied the scriptures, especially the ones that we call 'clobber scriptures' that are being cherry-picked from the Bible to condemn LGBT people, I realized that there's a lot to discover, including the truth that God is not against anyone," Paminiano said. "God does not discriminate against people based on gender."
He said that he hoped other Christians would stop using scriptures to condemn the LGBT community because it was keeping them away from the church and from Jesus.
"We pray that more and more Christians will act, speak, and love the LGBT people like Jesus would," he said.