An infographic titled "Who's Your Token Asian?", created by a 20-year-old Asian-Australian student, has been widely shared in several Asian diaspora groups this past week.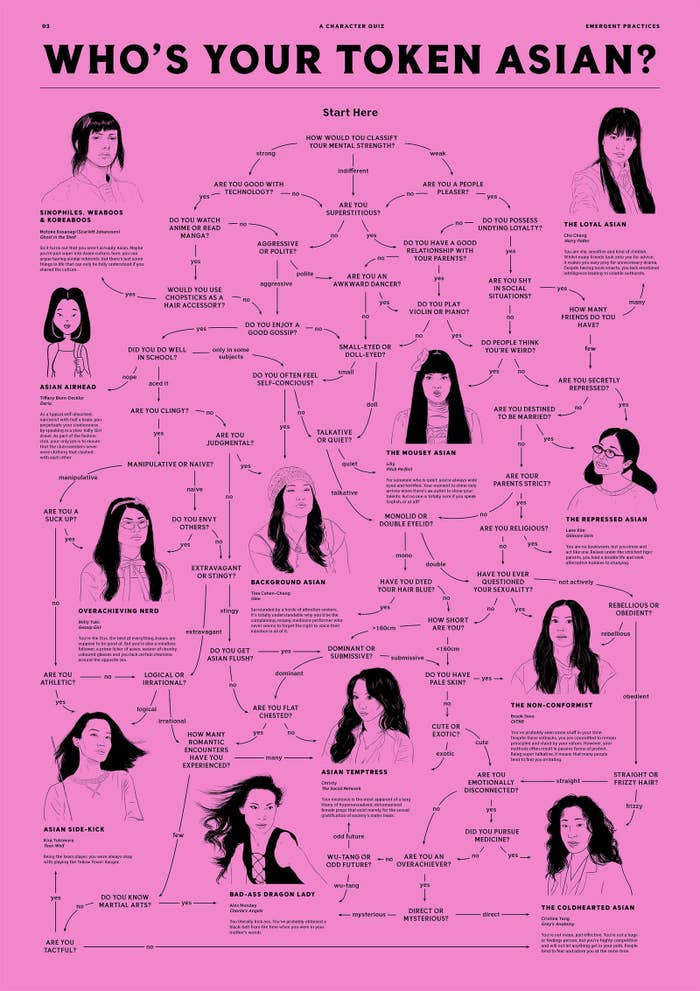 Li — whose family migrated from China to Australia when she was 1 year old — said the series was born out of her experiences living as an Asian-Australian woman and "is a representation of the contemporary lives of Asian girls living in Western societies."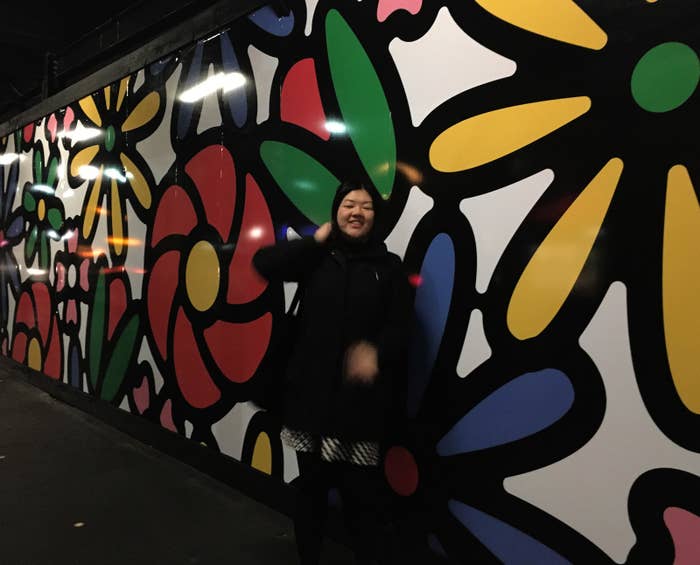 Living as an Asian Girl includes two other posters. The first is titled "Dear Joy, I ____ You," which takes everyday phrases that are uttered in Li's household and arranges them according to their frequency, tonal value, and emotional impact.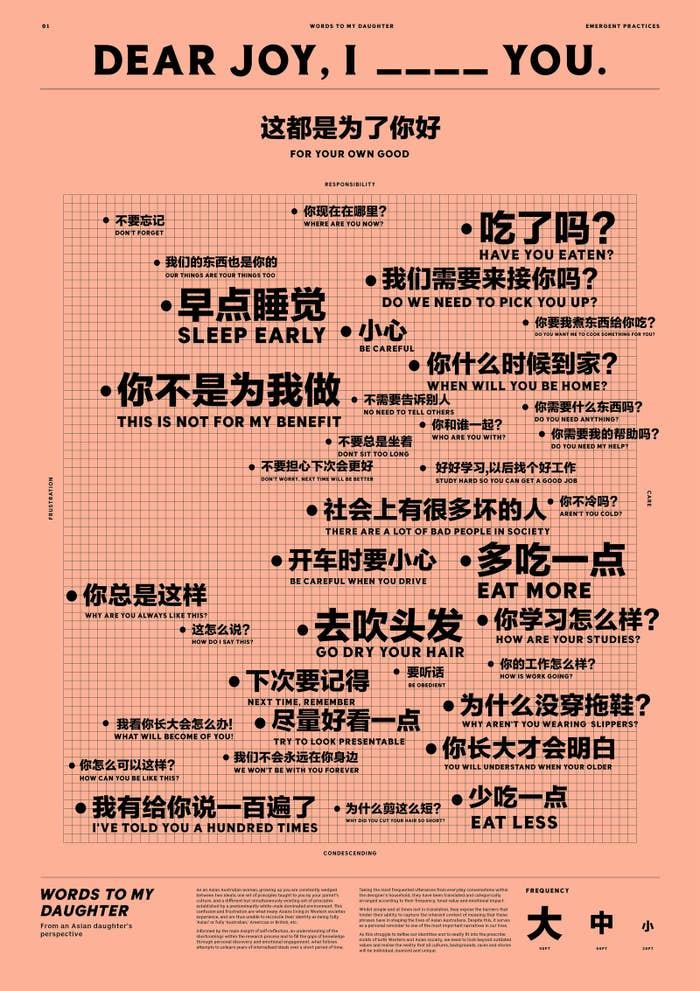 The other is titled "A Sad Ballad for Asian Girls," which Li created by collating Twitter searches related to "Asian women" and "Asian girls" and charting her personal feelings toward the opinions of these people on a scale of black to white with undefined grey.