Nagao Kunaw is a 26-year-old journalism student at the National Taiwan University in Taipei, Taiwan. He is a member of the Atayal tribe, the third largest Taiwanese indigenous tribe.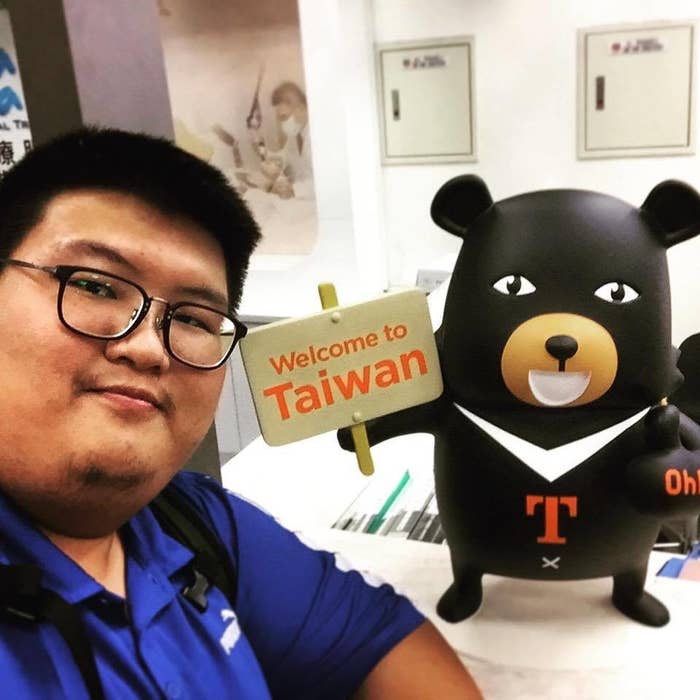 On Sunday, Nagao was unable to check in to a domestic flight from Taitung to Taipei because his ticket was booked under his indigenous name – which is spelt with English letters – instead of his Mandarin name.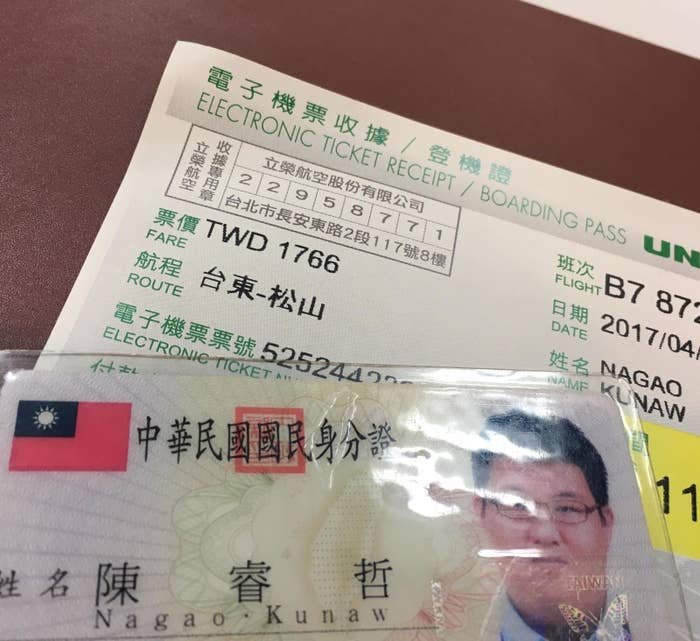 In a Facebook post, Nagao wrote that after he was unable to perform a self check-in, he sought assistance from staff, who told him he should not have booked his ticket under his "English name."
He wrote that even after he explained that Nagao Kunaw is his legal name, and that he is indigenous, he was still asked to show "proper identification" with his "English name".
He was eventually allowed to board but was told to book tickets using his Mandarin name in the future.
He then sent a complaint to Uni Air and published it as an open letter titled "Do Indigenous People Not Have The Right To Board A Plane Using Their Own Name?"
"It was really humiliating," Nagao told BuzzFeed News. "The English letters on my ID don't spell my nickname or an English name I chose. It is my name."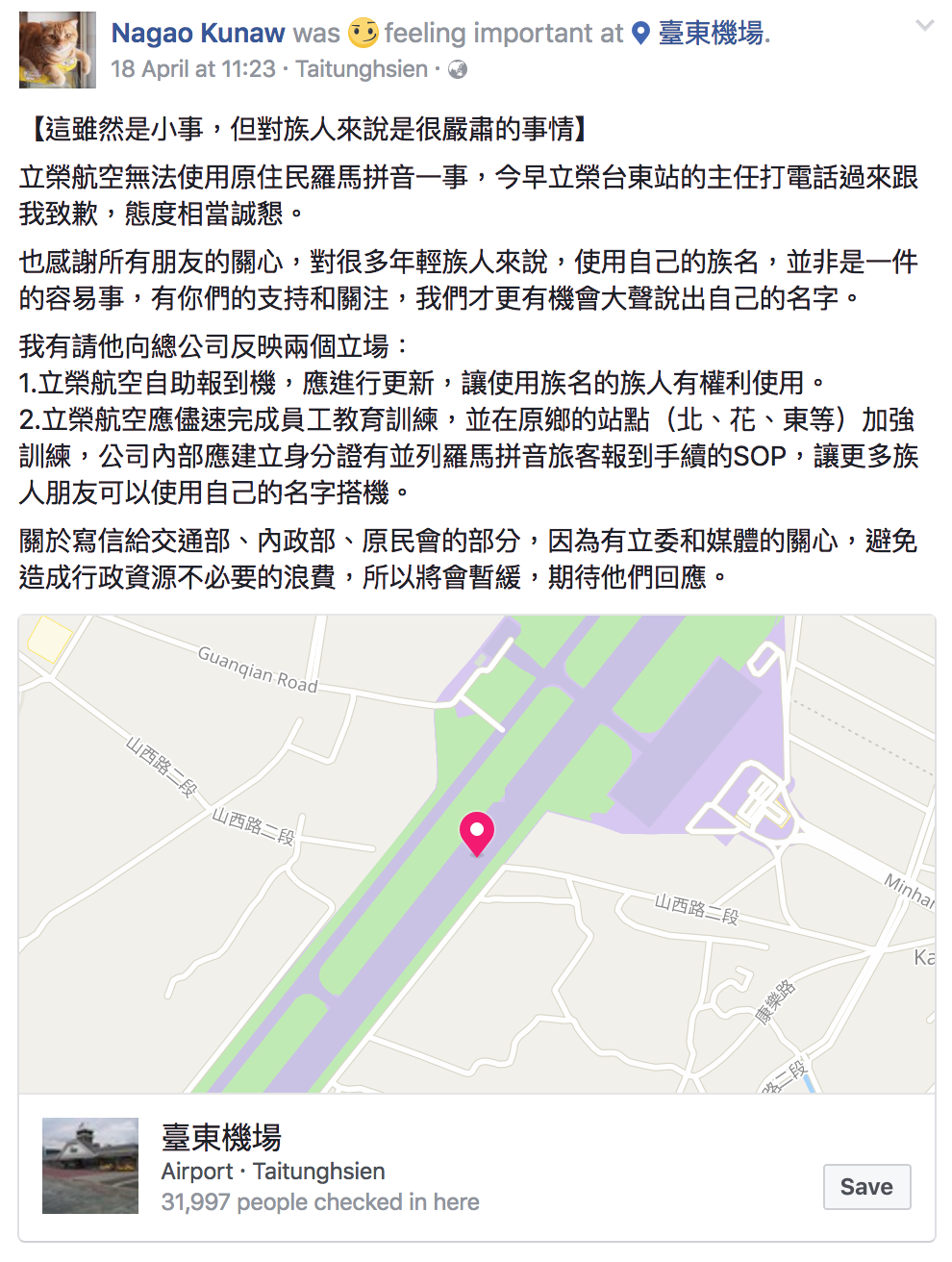 He the full Facebook post reads:
"Although it's just a small thing, but it's very serious for indigenous people.

The manager of Uni Air's Taitung branch called me this morning to apologize for my not being able to board using my indigenous name, which is spelt using English letters. He seemed sincere.

Thank you to all my friends for your concern. For many young ingenious people, it's not that easy to just use our indigenous names. Because of your support, we now have more of an opportunity to say our names out loud.

I have asked Uni Air two things:
1. Uni Air should improve their self check-in service so that indigenous people have the right to use it.
2. Uni Air should complete employee education and training as soon as possible, especially in areas with large indigenous populations. The company should establish a standard operation procedure for customers who have names spelt with English letters, as well as Mandarin names, so that more indigenous people can use their actual names to board a plane.

I was originally going to write to the relevant government dpeartments, but because my story has gained the attention of some legislators and media, I will hold off for a bit first and await their response."
People were mad that the incident happened and are voicing their support for Nagao.

Some questioned why the incident happened in the first place.

And they're calling on Uni Air to do better.


Uni Air's parent company – Eva Air – issued an apology on Monday through local outlet Apple Daily, saying that its staff couldn't find the booking initially as they had searched using Nagao's Mandarin name.
"But our staff were able to find Mr. Chen's booking after searching his national ID number, and the customer was able to check in successfully," the apology read. "Uni Air apologized to the customer as soon as it happened, and will review the the cause of the misunderstanding so that similar incidents do not happen again in the future."
However, Nagao said he was very disappointed with the apology because the airline referred to him as Mr. Chen.
"One of the demands of the Taiwan Aboriginal People's Movement in the 1980s was for the right to use our 'proper names', and after 20 years of hard work, it was finally easier to get our tribal names on our national IDs in 2005," Nagao said. "And yet, another ten years on, we are still restricted for using our tribal names."
BuzzFeed News has reached out to Uni Air for further comment.