Naomi Wu is a tech designer from Shenzhen, China, well-known for her work in hardware, 3D printing, and functional wearable designs for women.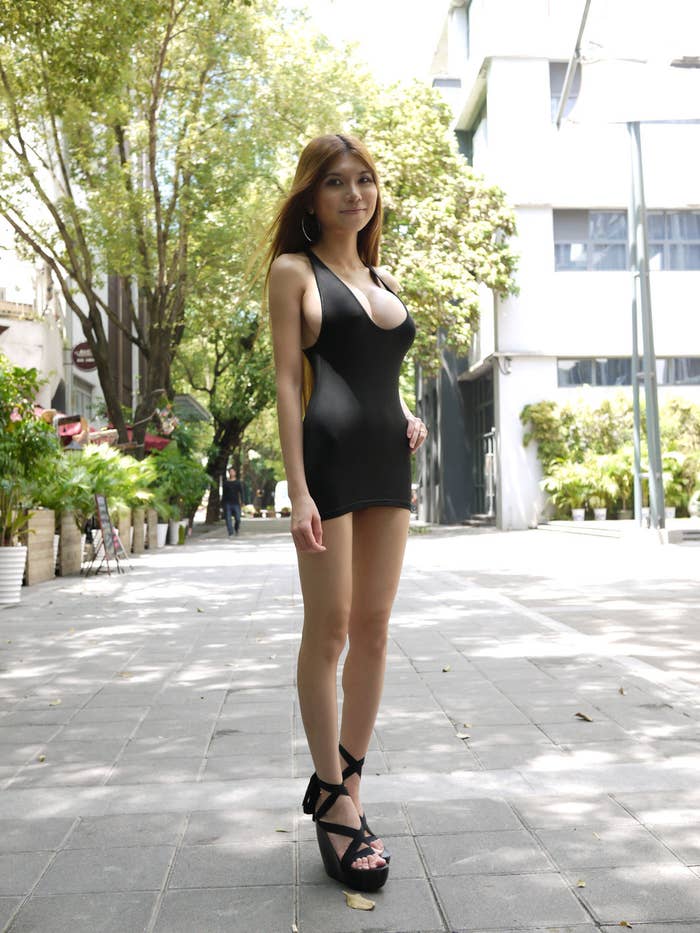 Wu — who goes by her screen name SexyCyborg — first gained attention in 2015 for posting her design of an LED underlit skirt, which went viral on Reddit.
Since 2015, she has gained more than 140,000 subscribers on her YouTube channel, where she regularly posts videos of her design and creation process. Several of her videos have received more than a million views.
However, as she rose to fame, Wu found herself the target of a conspiracy theory claiming that she was not a real maker but just a mascot for a male engineer.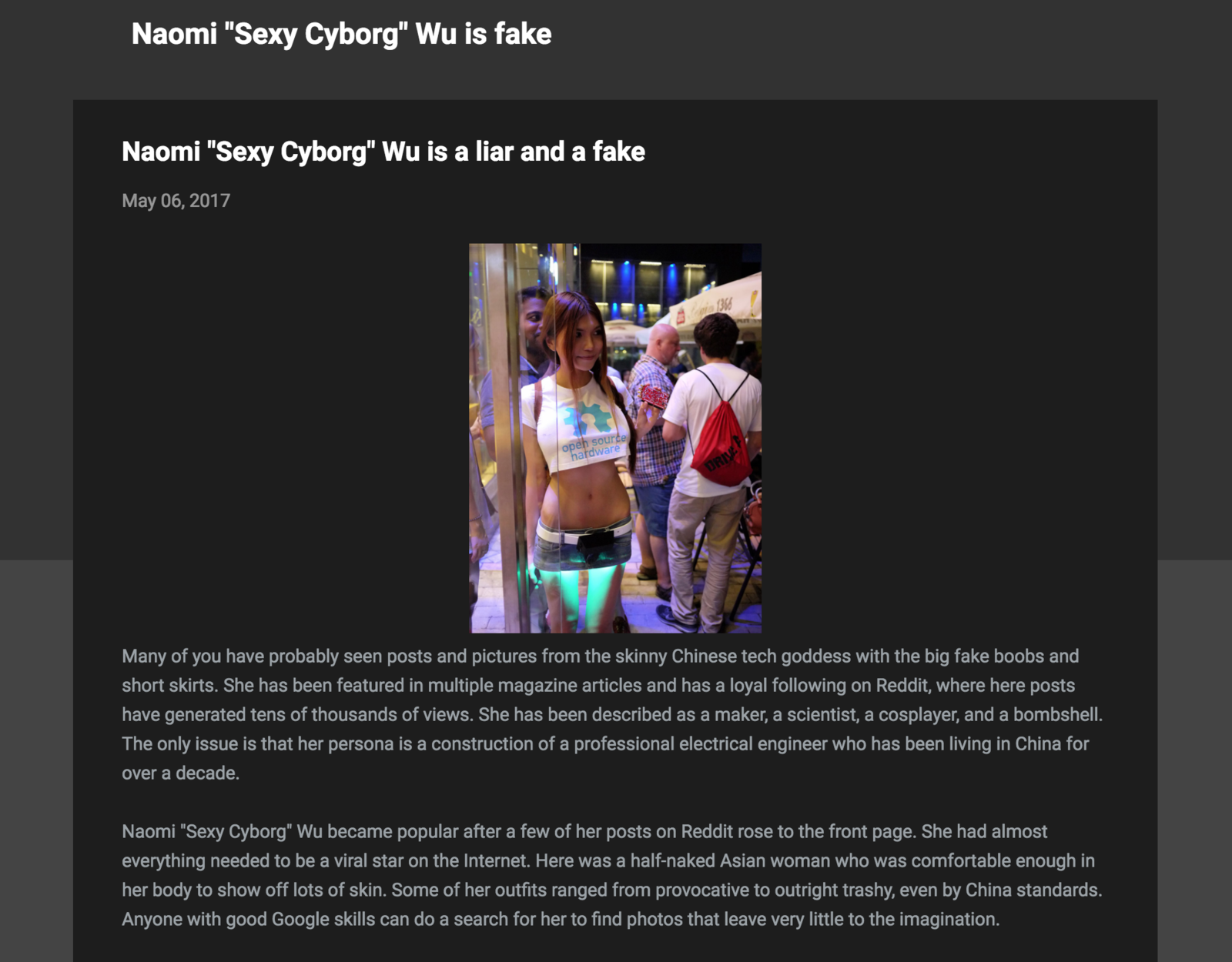 There was even an entire subreddit, r/SexyCyborgLiar, dedicated to proving that Wu was just the face for her electrical engineer boyfriend and his work.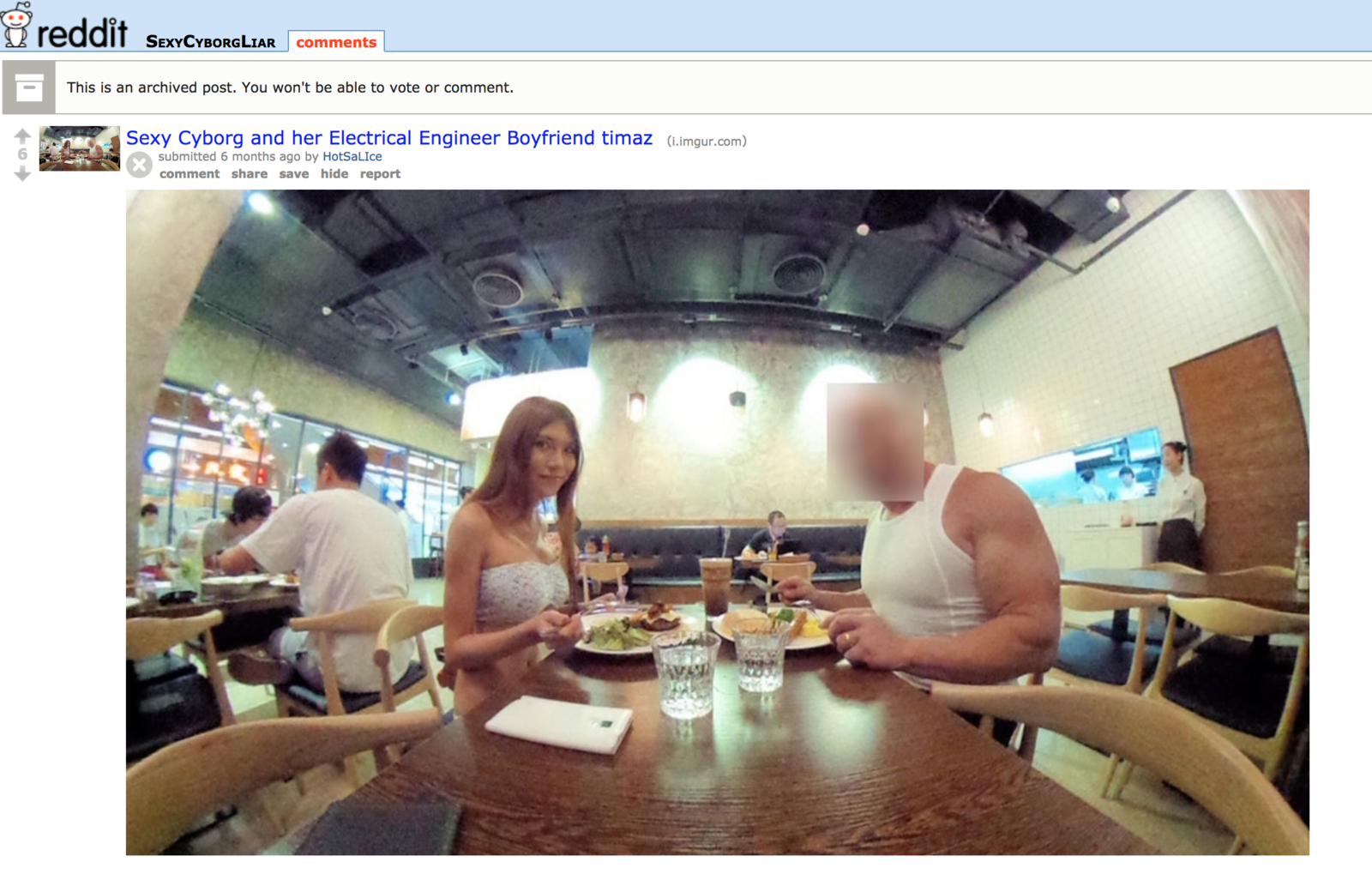 Wu told BuzzFeed News that she has been aware of the rumors that she was just posing as a maker since day one but figured she could just "build more and shoot in more detail and then they couldn't deny it."
Around the same time, she also started tweeting Dale Dougherty, the founder of MAKE Magazine, which hosts its Maker Faires around the world, accusing him of excluding her from the Maker community and pointing out a lack of local representation at the Shenzhen Maker Faire. Wu also called Dougherty a Trump supporter.
The two continued to trade barbs until earlier this month, when Dougherty — who is widely considered the father of the Maker movement — started warning other makers against helping Wu.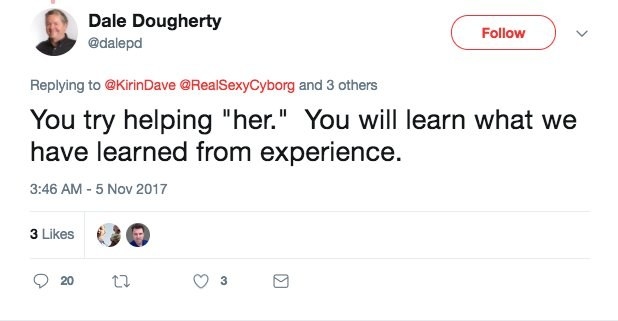 Dougherty then tweeted that Wu was just a persona and told his followers to DM him for more information.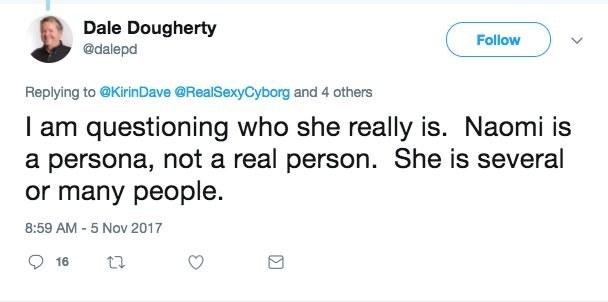 When his followers messaged him, he told them to search "Naomi Wu liar and fake" and said he was gathering more direct evidence to prove Wu was not a real person.
Dougherty told BuzzFeed News that he wrote the tweet because he was upset at Wu for attacking him and calling him a Trump supporter, which he said was a false claim.
"I shouldn't have questioned her identity," he said. "I was questioning her attacking us, and it came out wrong."
He said he had reached out to Wu in September 2016 to ask her why she was attacking him and saying she was excluded.
"I said I wanted to be supportive and helpful, but she continued to find ways to say that she was excluded," Dougherty said. "When we offered to help on those things, she didn't want that help. I was very frustrated and never seemed to get anything back except hostility."
"And she sort of holds me accountable for a lot of things like the Maker movement and diversity in the Maker movement, which I'm happy to be accountable for if you look at the things that we have already achieved," he added.
Wu said a lot of people in China accepted Dougherty's tweet as he is well-known in the country. "And then everything went to shit," she said.
Wu said that while Chinese people just saw it as her being "clever" and resourceful, it changed how they work with her and damaged her reputation as a tech designer.
"People are saying things in WeChat groups," she said.
An employer she was close to finalizing a deal with suddenly had a lot of questions and wanted to wait, she said.
Another suddenly wanted to meet her first and check in on her progress, according to screenshots of the conversation Wu showed BuzzFeed News.
Two days later, Dougherty deleted his tweet and issued an apology.
The apology reads:
Naomi, I apologize for my recent tweets questioning your identity. I was wrong, and I'm sorry.

The invitation that we had previously issued for you to speak on the main stage at the upcoming Maker Faire Shenzhen is still very much in place. Let me know if you'd like to present, and I will get you scheduled. I invite you to discuss the issues you have raised and your own journey and work as a Maker.

To Naomi and everyone in the community, I want to say as strongly as I can that we want Make: to be inclusive and provide an arena for all Makers to share their projects, values, challenges, and humanity in a safe and supportive environment. If we fail at that, we take it seriously. I failed on Sunday and learned a valuable lesson from all of you about that. I can do better — and I will.
Wu, however, said Dougherty's apology couldn't undo the damage and was unsure whether she could fully repair her business relationships.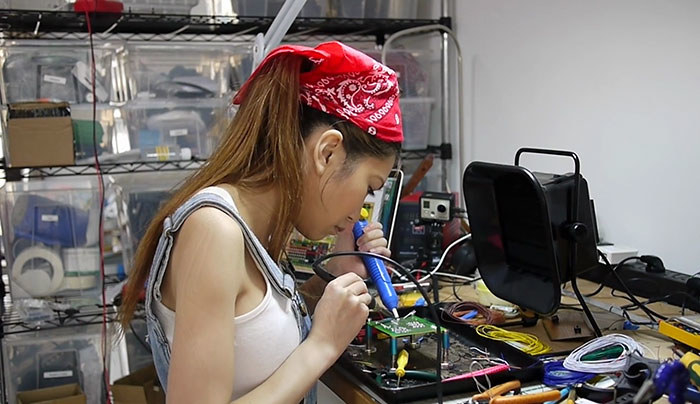 Wu also said she would continue to advocate for and support other women in tech.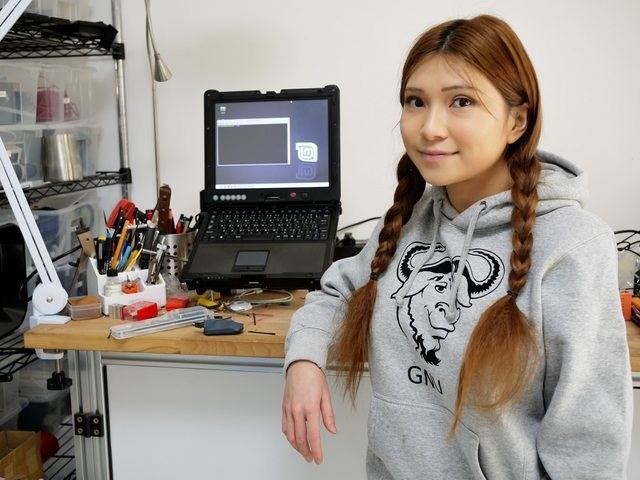 On Sunday, Dougherty issued a more comprehensive apology on Make Magazine, saying it was "completely inappropriate" of him to question Wu's identity.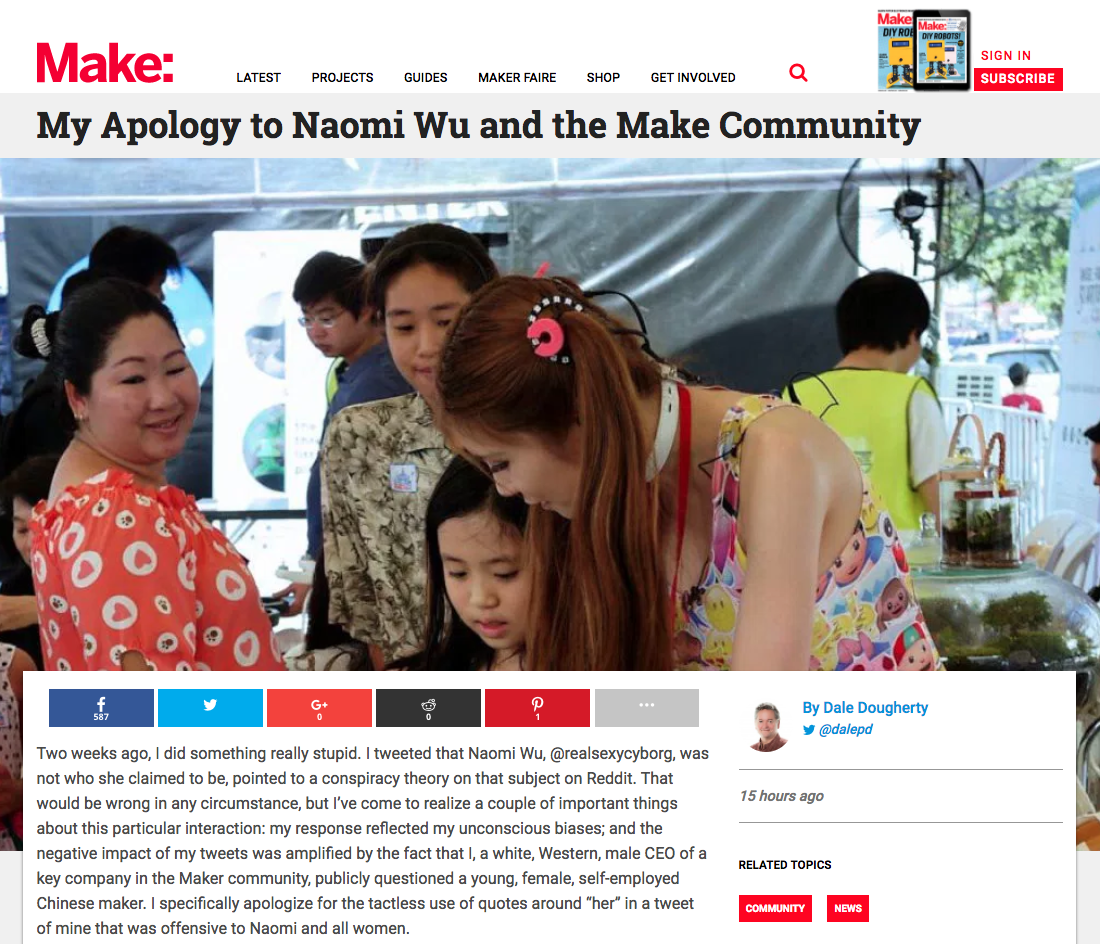 Wu has shared the apology, saying she considers the issue resolved, and thanked other members of the community for advocating for her and helping to solve the issue.