A Gym Has Apologized After Writing A Sign Saying It Would Not Admit People Of "Migrant Background"
The gym confirmed to BuzzFeed News that the sign is real.
On Wednesday, Twitter user 161ausbildung shared a picture he took at an EasyFitness gym in Güstrow, Germany.
The sign said that the gym would no longer welcome "citizens with migrant background."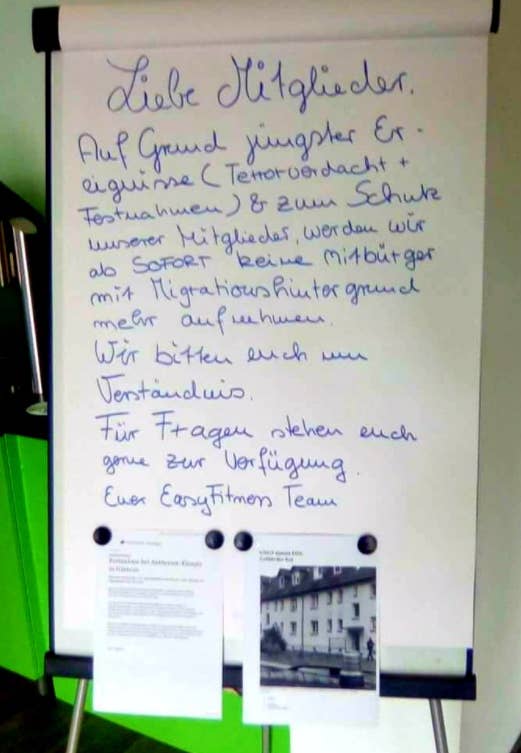 According to articles placed below the sign, the fitness studio was apparently reacting to the reports that three alleged potential ISIS attackers were arrested in Güstrow.
German newspaper Bild reported that they have all since been released
The picture was met with anger from people on Twitter.
Some people decided to contact the gym, asking if proof of ethnicity was now needed.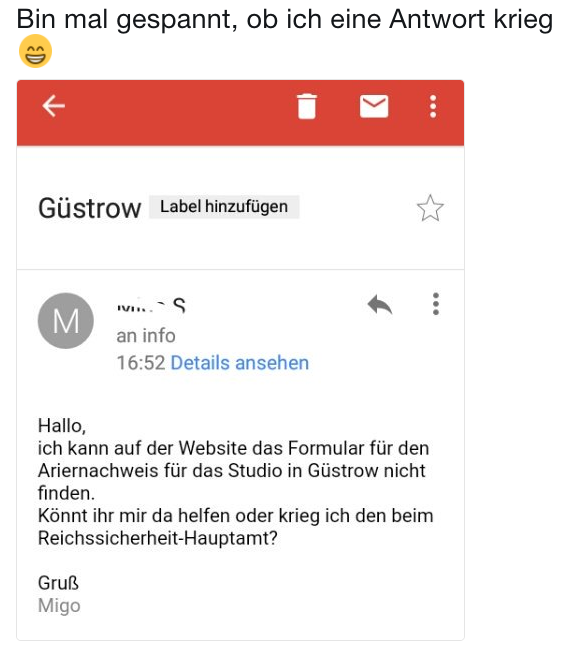 Following the anger, the gym published a statement on Facebook saying it welcomes "all kinds of people."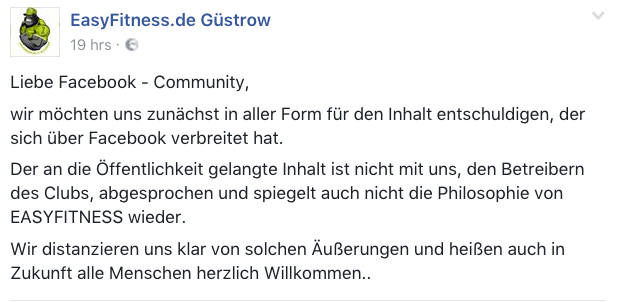 BuzzFeed News reached out to the gym, which confirmed that the flipchart is genuine.
The gym did not answer any further questions.
This post was translated from German.