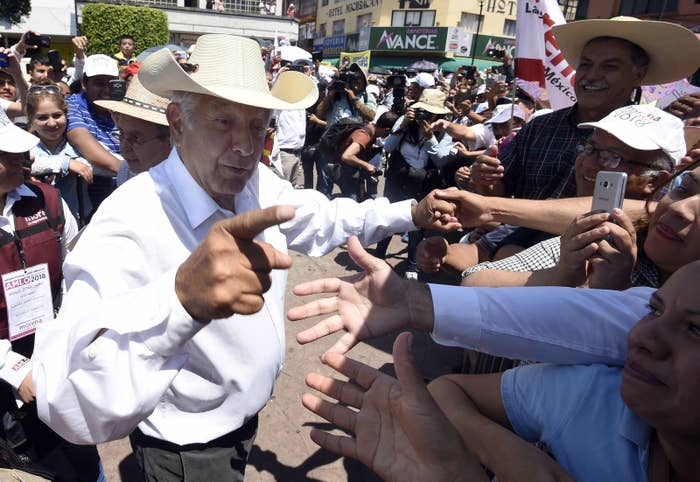 MEXICO CITY — The question on everyone's mind isn't whether he will win — it's if there's anything that can stop him.
With a 26% lead over his nearest rival, according to a new poll released Wednesday, Andrés Manuel López Obrador, a three-time presidential candidate, is already celebrating an early victory, a full month before people actually go to the ballots.
"They think they are going to recover, to make up the difference," López Obrador said with a subtle smirk during the second official presidential debate earlier this month. "They're not going to do it."
BuzzFeed News spoke with nine political and polling experts about what could stop López Obrador from making it to Los Pinos, Mexico's equivalent of the White House. The consensus: very little.
"If things continue with normality, I think this election is as much a foregone conclusion as can be," said Carlos Bravo Regidor, a political analyst and director of journalism at CIDE, a Mexico City university.
It's not that López Obrador, a populist who elicits religious fervor among his leftist base, has been immune to controversy. He's been called "authoritarian" after railing on Twitter against a critical journalist. He proposed granting amnesty to drug kingpins as homicides in Mexico hit an all-time high. And he's brought several questionable people onto his team, including a former mining union boss who was accused of stealing $55 million from the workers.
There is strong opposition to López Obrador, especially among the business community, which is spooked by his promise to do away with the "mafia of power," an umbrella term he coined for the country's elite. There is a growing movement in favor of the voto ùtil, or useful vote — a vote for whoever is in second place.
But many Mexicans are so fed up with widespread corruption and the status quo that they seem willing to forgive more than usual — as long as it takes the country down a different path.
"You have someone who can allow himself a certain number of mistakes," said Gabriel Guerra, a political consultant who has worked with all of Mexico's major parties, "and then you have someone who has to do it perfect," he added, referring to the other candidates.
So what could doom the so-called Teflon candidate?
1) The polls themselves could be off.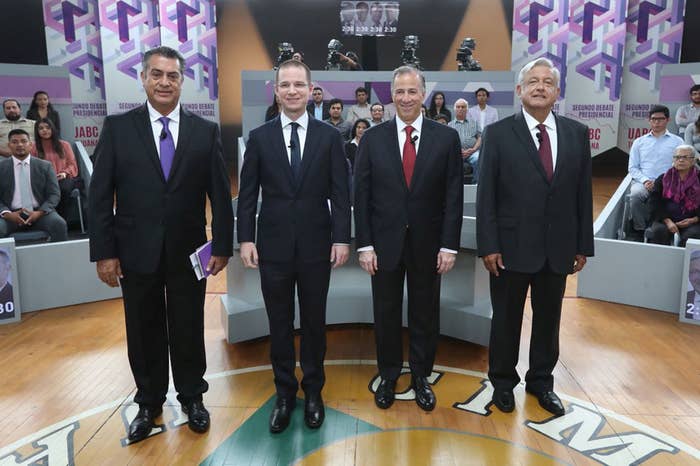 Most polls have consistently shown López Obrador, often referred to by people as AMLO, with a comfortable and growing lead. One of the most trusted, conducted by Reforma newspaper, puts López Obrador at 52%, beating his nearest rival, conservative Ricardo Anaya, by 26 points.

Even the more conservative estimates, like GEA-ISA's April poll, give López Obrador, former mayor of Mexico City, a 5% or so lead.
But some experts warn that the majority of polls are not taking into account people who haven't made up their minds, or those who refused to participate in the survey. Reforma's poll, for example, excludes responses from those who chose not to answer the question of who they would vote for — 17% of people contacted. GEA-ISA's "other or undefined" group hovers at 21%.
"Who can derail López Obrador?" asked Isabela Corduneanu, founder of RoundVox, a public opinion consulting firm. "Undecided voters." She pointed out that the size of the no response/undecided group is roughly the same as the percentage that separates the top two contenders.
Pollsters say that argument is flawed, especially given López Obrador's overwhelming margin among those who have made up their minds.
"You are assuming that an entire percentage of people that hasn't decided who to vote for is going to decide in unison, that day, to vote for one specific candidate," said Lorena Becerra, responsible for Reforma's poll.
"Even if we incorporate errors that have become very visible, none of them are enough to shift the winner," added Francisco Abundis, founder of Parametría, another trusted pollster.
2) AMLO's political party could still be too young.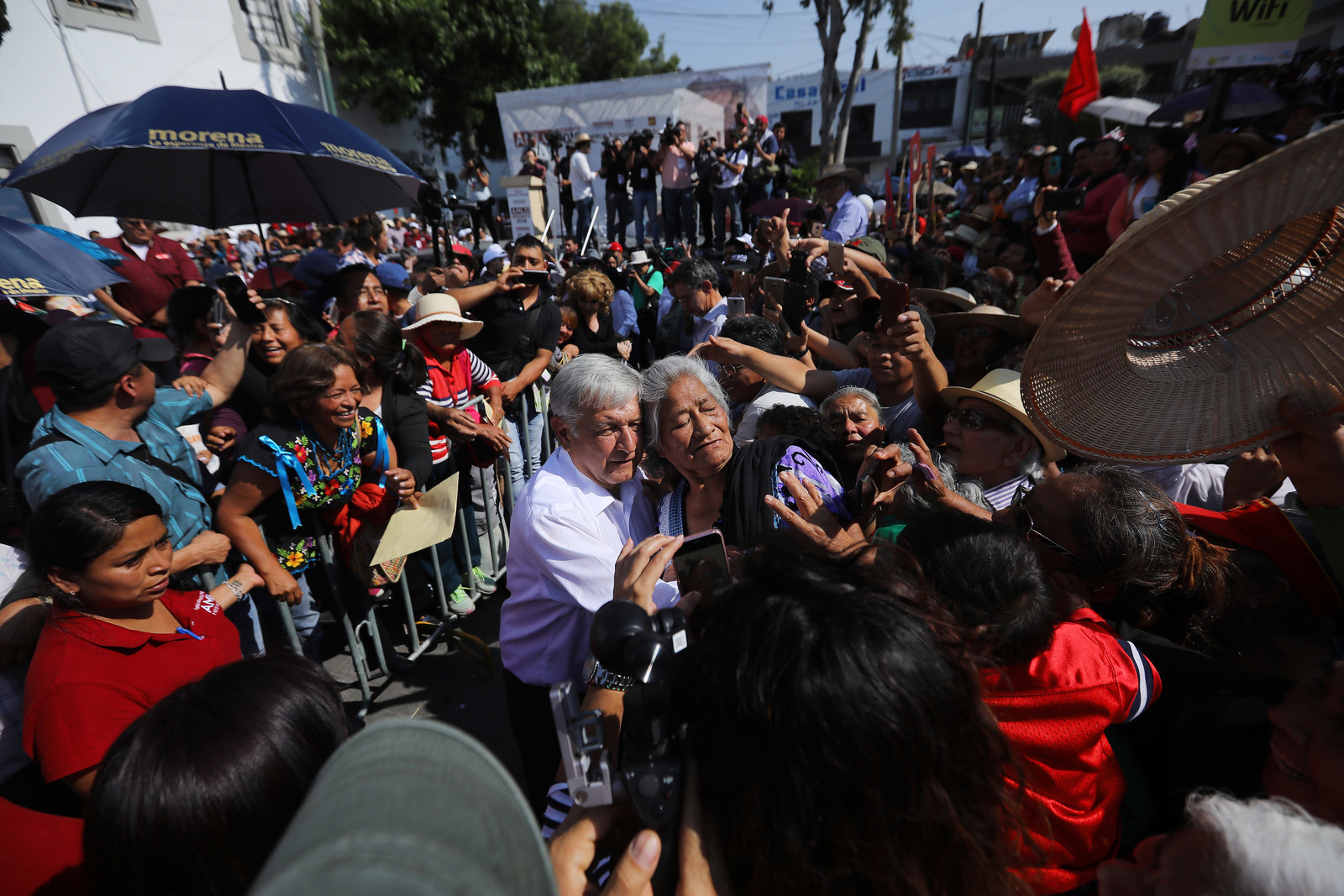 Shortly after López Obrador lost his second presidential bid back in 2012, he quit the left-leaning Party of the Democratic Revolution and founded the National Regeneration Movement, or Morena. It only officially registered as a party less than four years ago.

According to GEA-ISA's poll, 73% of those surveyed have heard of Morena. But more than a brand, what guarantees votes in Mexico is the on-the-ground network of volunteers and supporters across the country who ensure that people actually get to the polls (sometimes in exchange for televisions, food baskets, or other gifts).
Some analysts say that Morena is too new to have developed that network.
"I'm not seeing an organizational structure that supports the election," said Valeriano Ramírez, political expert at Mexico's National Autonomous University.
Part of that structure includes people who are present at polling stations, making sure there is no foul play — or that there is, in their favor — Ramírez added. The ruling Institutional Revolutionary Party, or PRI, managed to stay in power for 71 uninterrupted years, until 2000, in large part thanks to this structure.
The PRI's candidate, José Antonio Meade, is in third place, but some analysts say that the machinery behind him could give him a significant advantage on Election Day.
"The only one who can pose a realistic challenge is Meade," said Guerra. "Meade has the PRI structure, which is surprisingly strong and effective."
3) Obrador's health problems could come back to haunt him.
In late 2013, López Obrador walked into a clinic in the middle of the night, his chest aching, his body covered in sweat. He was having a heart attack and had to undergo surgery.

Since then, rumors have swirled about the 64-year-old's health, but they recently reached a fever pitch, matching the hand-wringing that accompanied Hillary Clinton's 2016 presidential bid. Has he had fainting spells? Does he get dizzy amid the crowds while he's campaigning?
"He wobbles after his events, sometimes in the middle of them," said Fernando Morales, a campaign consultant for former presidential candidate Margarita Zavala. "He stutters, he takes even longer to gather his thoughts than usual."
Journalist Raymundo Riva Palacio went further in a column for El Financiero newspaper earlier this month. Riva Palacio wrote that López Obrador has hired a world-renowned Cuban doctor who works in Miami to travel to Mexico — sometimes as frequently as every two weeks — so he can check on him. His campaign did not respond to a request for comment on the claim.
"His health is not optimal," wrote Riva Palacios, saying that López Obrador "was practically dead in the operating room" during his 2013 heart attack.
López Obrador used his time during the second presidential debate to counter the rumors using a baseball metaphor: "I'm 100%. I still like to bat. I'm batting above .300."
4) AMLO could wind up getting in his own way.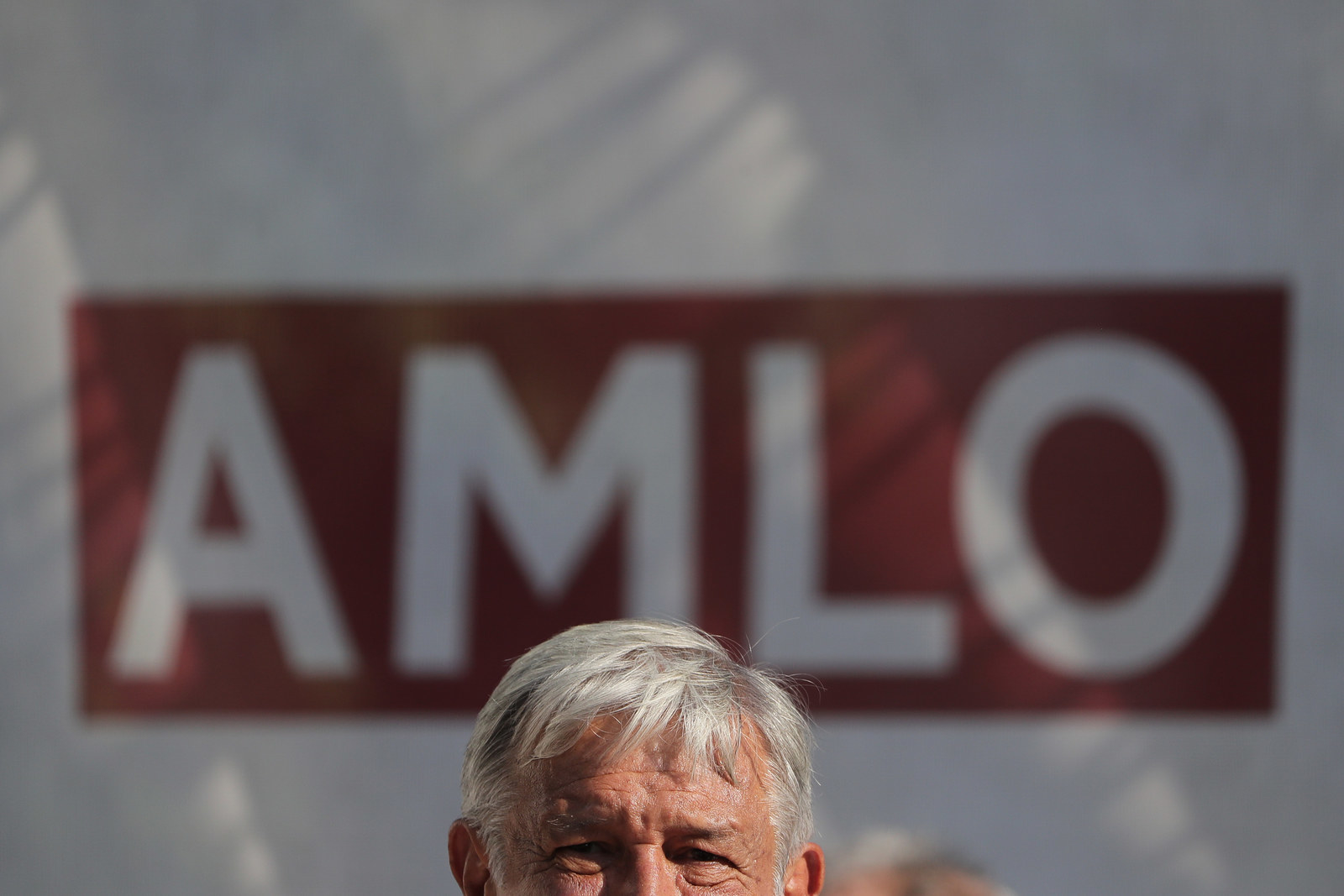 Mexicans may have forgiven, but they haven't forgotten.

During the 2006 presidential campaign, López Obrador told then-president Vicente Fox, who had criticized some of his proposals, to shut up, referring to him as a "chachalaca," a bird that talks incessantly.
That year, he decided to skip one of the presidential debates, a move that analysts say contributed significantly to his loss. In 2012, Mexican news media reported that López Obrador said he had "less stamina" than he had during his first presidential run.
During this campaign, people have been watching López Obrador not so much to see what he does but to try and catch him shooting himself in the foot.
"The greatest risk to AMLO is AMLO himself," said Eric Olson, senior adviser of the Mexico Institute at the Woodrow Wilson International Center for Scholars.
But the combative, impulsive López Obrador has made way for a lighthearted, even comical one. After the Washington Post accused him of having ties to Russia, he posted a Twitter video calling himself Andrés Manuelovich and saying he was waiting for a gold-filled submarine for Moscow to arrive at the port of Veracruz, where he was waiting.
Tired of feeling swindled by politicians after nearly six years of what feels like record corruption, many Mexicans appear eager to see a man widely believed to have been cheated of an electoral victory 12 years ago, finally win. That has meant forgiving small gaffes.
"The more they hit him, the more people join his movement," said Corduneanu.
You can read this story in Spanish here.