An Opposition Candidate Was Gunned Down Ahead Of Massively Important Elections
For the first time in 16 years, the opposition has a strong chance of opening the door to widespread change in Venezuela. Now they're under attack with a leading candidate gunned down.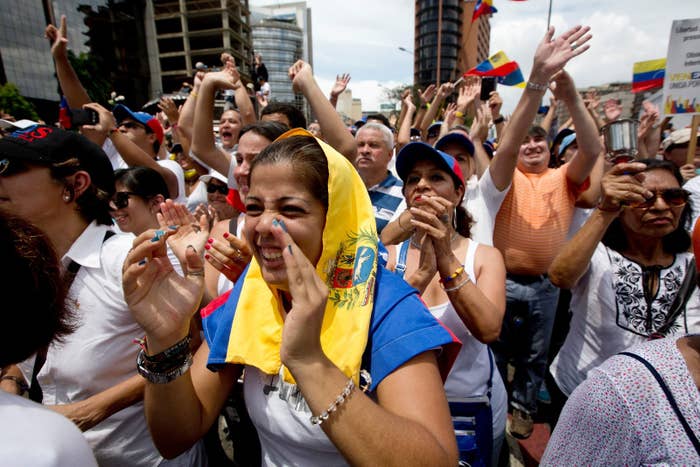 NEW YORK — A series of shots rang out as Luis Manuel Díaz stepped off the stage in Guarico State last week, jolting the crowd at the campaign rally. Some in the audience went into a panic as Díaz, a regional leader of the opposition Democratic Action party, fell to the ground, his clothes drenched in blood. He died shortly after.
Three days earlier, Miguel Pizarro, a National Assembly member who is seeking re-election, said he and his supporters were threatened with machine guns by masked men during a walkabout in an impoverished neighborhood of Caracas, the country's capital city.
As Sunday's legislative election draws near, violence against opposition politicians has risen. The Democratic Unity Roundtable, a coalition of opposition parties in the highly polarized country, believes they know who is behind the attacks. "The Venezuelan state is responsible, by action or omission, of any violent act in Venezuela," its members said in a statement last Wednesday.
In many countries, legislative elections are generally not watershed moments, but this election could potentially tip the balance of power against chavismo, the socialist ideology and corresponding political group put into place by former president Hugo Chávez that has held onto power for 16 years. When Chávez died in 2013, then-Vice President Nicolás Maduro took the reins, though he has struggled to harness a sliver of the support his predecessor had.
Now, the 167 chairs in the National Assembly, Venezuela's equivalent of Congress, are all up for grabs in Sunday's vote.
"It is a transcendental, national level election," said David Smilde, an expert on Venezuela at the Washington Office on Latin America. "The opposition likely will be strengthened through this and Maduro could be really weakened," he added.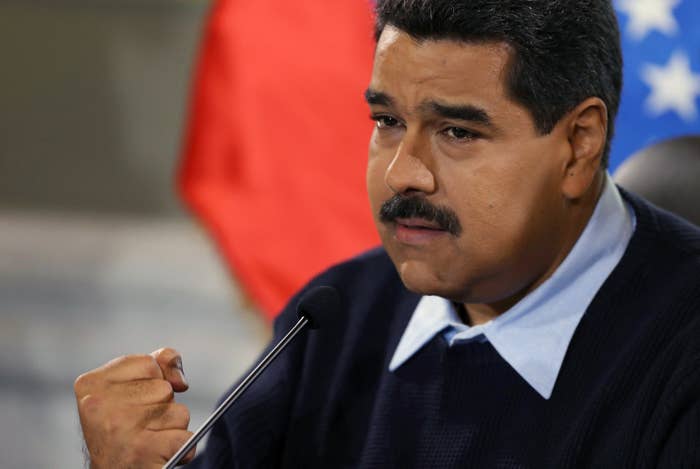 For the first time since Chávez took office in 1999, the opposition has united and strengthened enough to pose a significant threat to his followers and ideology. Shortages of basic goods like toilet paper and coffee, spiraling inflation and growing insecurity have made the ground in Venezuela especially fertile for a political shake-up. According to a recent study by Venezuelan polling firm Datanalisis, 63% of voters are expected to vote against the ruling party, which holds 96 seats in the National Assembly.
The campaign slogan for politicians from Maduro's United Socialist Party was adopted from a song written by hip-hop artist and candidate Rodbexa Poleo, that was turned into a hashtag: "To the National Assembly through whatever means possible," or Como sea in Spanish. The shortened version is forceful but vague on the details of just what those means are. In practice they've included the government barring close to a dozen Democratic Unity-affiliated politicians from running for office during the past six months. Maduro has said that he will accept the results of the election, but also declared that "[he] will not hand over the revolution," but rather "proceed to govern with the people in a civic-military union."

If the ruling party loses a majority in the Assembly, it will be harder for Maduro to pass laws, approve budgets, and authorize key political figures' appointments. The Assembly has widespread powers under the Venezuelan constitution — they even have to grant the president permission before he can leave the country for more than five consecutive days. But the real danger, analysts say, is that if the opposition has a landslide victory on Sunday, it will likely call for a referendum to revoke Maduro's mandate and call for new presidential elections.
Opposition leaders have faced increasingly harsh conditions during the last two weeks. Assembly candidate Marialbert Barrios said three activists affiliated with her campaign were kidnapped in Caracas last Monday and two-time presidential candidate Henrique Capriles warned that an armed group had blocked him and his supporters from entering a community about 50 miles southeast of Caracas.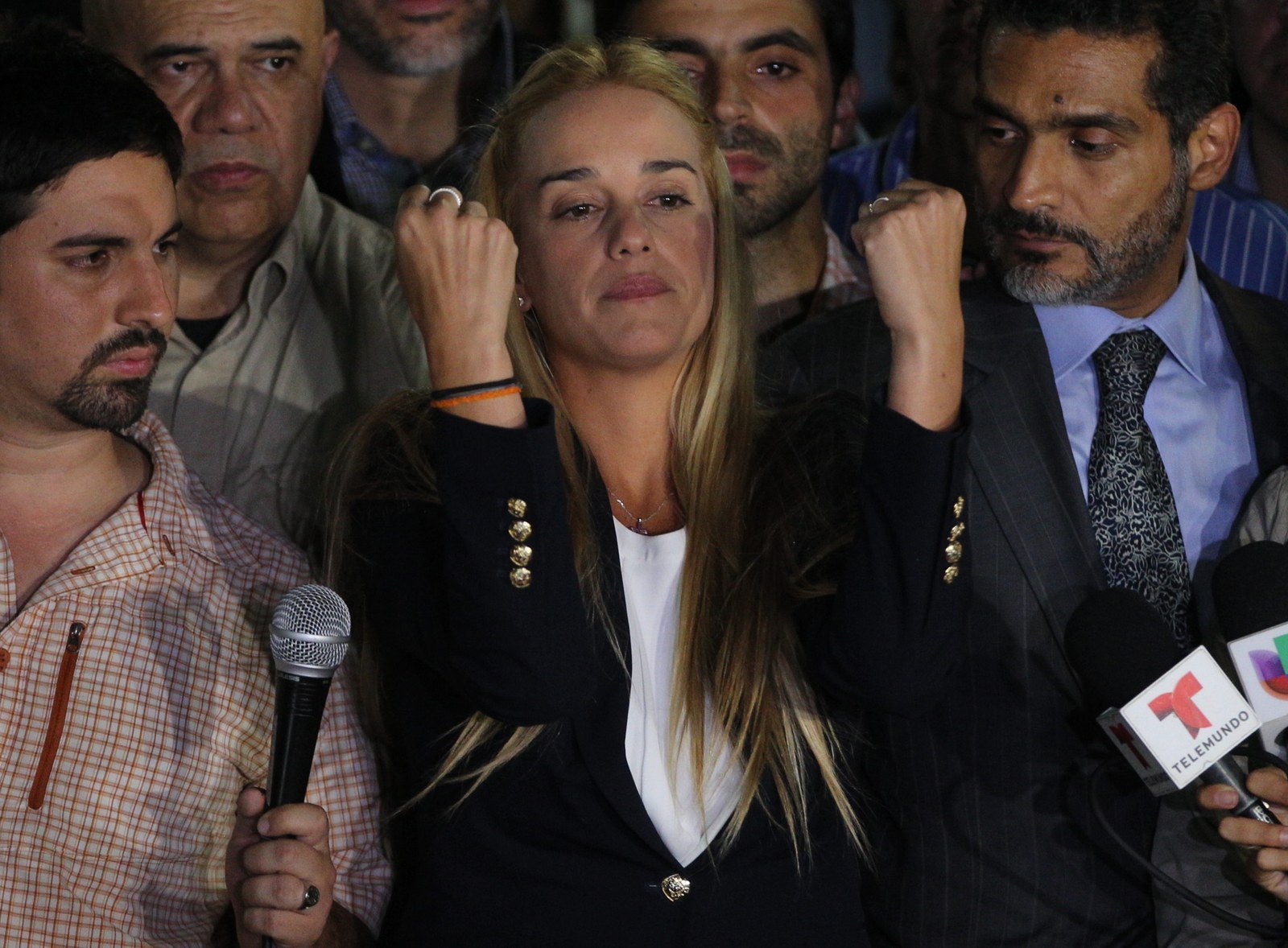 The U.S. State Department, the UN Human Rights commissioner and the Organization of American States have condemned the pre-electoral violence. Yet, despite the heightened tension, candidates have continued campaigning and some say these recent attacks have only emboldened them.
"My first thought when I saw the machine gun was the disproportionate response of those who are desperate," said Pizarro, the candidate who was threatened days before Díaz was killed, during a telephone interview with BuzzFeed News. "Still, everyone stayed there because our decision is to defeat violence."
Pizarro, 27, added that the general ambience is likely to become more challenging this week and culminate with a physically exhausting and emotionally draining Sunday. "It won't be an easy election. It won't be a short day. It won't be the Swiss parliamentary election," he said.
After Díaz was slain last week, Lilian Tintori, wife of the well-known, jailed opposition figure Leopoldo López, blamed the government. "This is a lawless regime, an accomplice and coward that uses its groups to sow terror," tweeted Tintori, who attended the event. As one bullet after another — ten in total — pierced Díaz, she added, his blood splattered over her.
On Saturday, Tintori tweeted that the Venezuelan intelligence service had offered her protection. She rejected the offer, adding that "terror is state policy and if something happens to us, Nicolás Maduro is directly responsible."