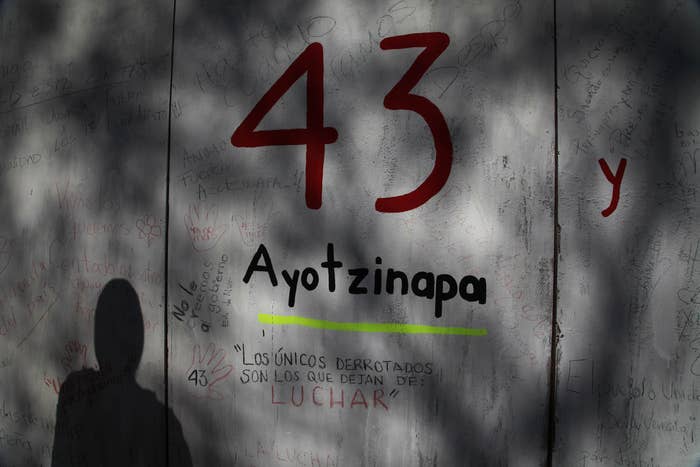 MEXICO CITY — An Austrian forensics laboratory tasked with analyzing remains believed to be those of 42 missing Mexican students could not find any more DNA to identify the victims, Mexico's Attorney General Office said Tuesday.
Excessive heat damaged the mitochondrial DNA in the 16 bone fragments "to the point where routine techniques cannot yield a successful analysis," the Attorney General's Office reported, quoting Innsbruck Medical University.
As a last recourse, the University will use a relatively new technique to identify the remains. The technique, called massively parallel sequencing, is more promising than others of its kind, Mexican prosecutors said the University reported, but it could destroy the samples before producing any results.
Using samples that had been mostly reduced to ash, the University identified one student in December. At the time, the University said it would continue testing the rest of the remains but warned that "the expectations for further results are very low due to the extreme nature of the samples."
The case has captivated violence-weary Mexico, exhibiting the extent to which drug gangs have co-opted local authorities and forcing President Enrique Pena Nieto, who has been averse to security issues in favor of highlighting the economy, to address the matter. That these were impoverished students working toward an honest if humble future touched particular sensitivities across the country.
Widespread distrust in the government's ability -- or willingness -- to properly investigate have prompted massive and often violent protests. Families of the victims, who enlisted the help of Argentine forensic experts, believe that the students may still be alive.
On September 26, students from the teachers college at Ayotzinapa came under fire from police, who were acting on orders of José Luis Abarca, the mayor of the city of Iguala, in Guerrero State. Six people were killed, including three bystanders, and 43 students were piled into vehicles, according to witnesses.
Officials say the students, all men in their late teens or early twenties, were handed over to a local drug gang called Guerreros Unidos, who killed and charred them on a pyre that burned through the night.
Abarca and his wife, María de los Angeles Pineda Villa, went on the lam -- they have since been arrested -- and the governor of Guerrero resigned. More than 70 people are being held in connection with the case. Last week, officials detained Felipe Rodriguez Salgado, whom they believe was a Guerreros Unidos hitman and the mastermind of the students' disappearance.
Results from the latest round of testing could take up to three months.