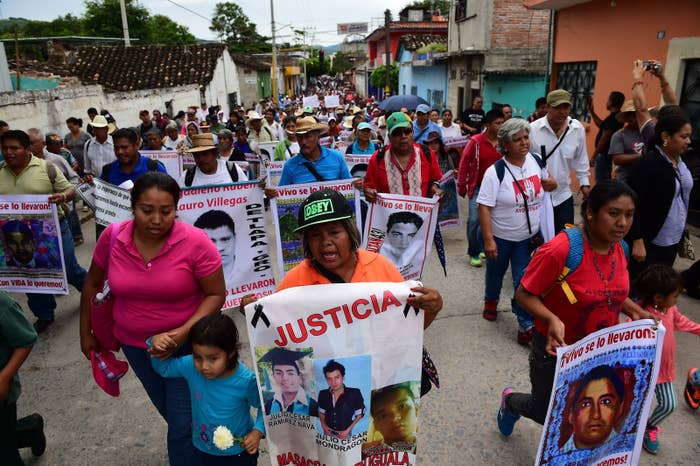 MEXICO CITY, Mexico — The Mexican government has made public its investigation into the infamous disappearance of 43 students last year — but relatives are saying they received no notification.
The move made Sunday, designed to bring transparency to a process that has been heavily criticized by the Mexican public, was originally promised months ago. Mexico's attorney general, Arely Gómez González, was ordered to release the file in February by Mexico's National Transparency Institute, an autonomous institute that oversees public information.
Relatives of the students contacted by BuzzFeed News had not heard of the file's release and expressed distrust over its veracity. "It cannot be complete. If it was, we would know where the boys are," said Erica Abrajan, whose husband is one of the missing students from Ayotzinapa Rural Teachers' College, in the southwestern state of Guerrero. On September 26, 2014, the students were ambushed by local police in the city of Iguala while they were commandeering public buses that would take them to Mexico City to attend a march commemorating the 1968 student massacre.
Relatives and activists held one of their regular, day-long meetings on Sunday but no one was informed of the file's release, she said.
Gonzalez, the attorney general, posted a link to the public version of the investigative file on her official Twitter on Sunday. Many details have been redacted throughout the file, which contains about 85,000 pages and took more than seven months to complete, according to the attorney general's office.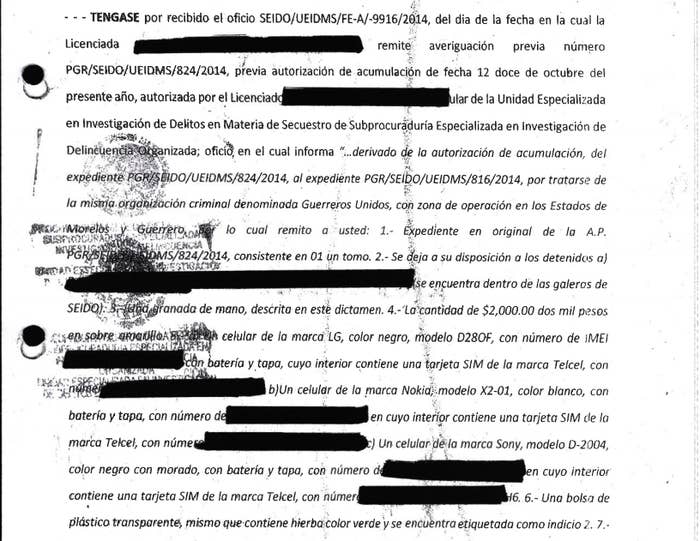 In ordering the release of the files, Areli Cano, commissioner of the Transparency Institute, said that the investigation "is linked to grave human rights violations, particularly because there is significant participation of state agents."
On Sunday, the institute ordered the army to perform an "exhaustive search" and release all the documents containing information about communication with U.S. officials regarding the case.
There is widespread distrust over the government's findings, both among Mexican citizens and international experts. A panel of independent investigators convened by the Inter-American Commission on Human Rights said the government's version of events — that all the missing students were burned at a trash dump — was impossible, citing official documents and a leading fire expert.
Relatives of the missing students have said they only trust international experts and have previously complained that the government has not shared their findings with them. Eber Omar Betanzos, the attorney general's office deputy director of human rights, asked BuzzFeed News for help contacting the family of one of the students during an interview for a previous story.
The students' disappearance in September 2014 has become the biggest challenge for President Enrique Peña Nieto's administration, which had made an effort to highlight the economy and a series of reforms over security issues.