A Viral Video Mocking Mexico's President Shows Just How Funny Everyone Finds Him
President Enrique Peña Nieto has committed a series of gaffes and misnomers since taking office to the delight of his country's comedians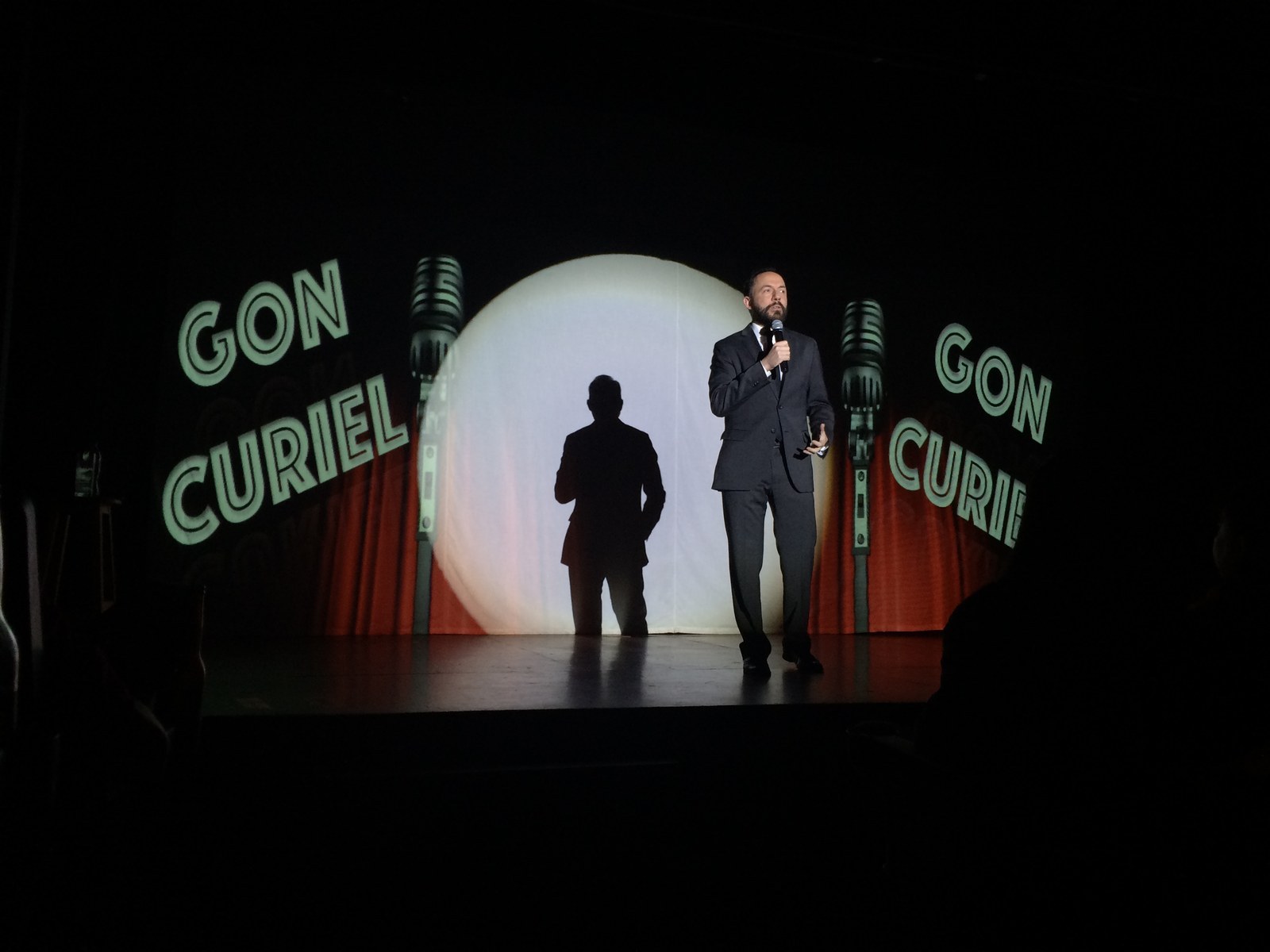 MEXICO CITY — Mocking Mexican President Enrique Peña Nieto has become an unofficial national hobby. If the head of state can be trusted with one thing, people say, it's that he will keep mispronouncing names, getting geography wrong, and appearing uncultured and overly rehearsed.
In fact, it's unclear whether he's providing inspiration for comedians here or becoming their competition.
"I want to be the best comedian in Mexico and I think I'm on the right track," stand-up comic Gon Curiel says during his bit, "but I'm resigning myself to the fact that it won't happen. I'll never be, at least as long as there is new material from the indisputable best comedian in Mexico: Enrique Peña Nieto."
Peña Nieto's approval rating stands at 49 percent, according to a survey conducted by El Universal newspaper and a polling company and released this week. His three-year tenure has been defined by major scandals: the most wanted drug lord, Joaquin Loera Guzman, escaped from prison; 43 students disappeared at the hands of local police; and his close circle, including his wife, have been embroiled in corruption scandals.
All the while, Peña Nieto has been accumulating a collection of gaffes that have often gone viral. Like the time he dropped the presidential sash during a Periscope livestream while he was preparing to give a state of the union address. Or the awkward moment when he could not say how much one kilo of tortillas cost during an interview with Spanish newspaper El Pais ("I am not a housewife," he explained).
In his act, Curiel says Mexicans should be thankful, for Peña Nieto has had good intentions all along. He drove the point home during his routine in a monologue from the point of view of Peña Nieto at the start of his tenure: "I'm going to entertain people. Screw my image, I'll make them laugh like crazy for six years even if I have to go down in history as the stupidest Mexican president."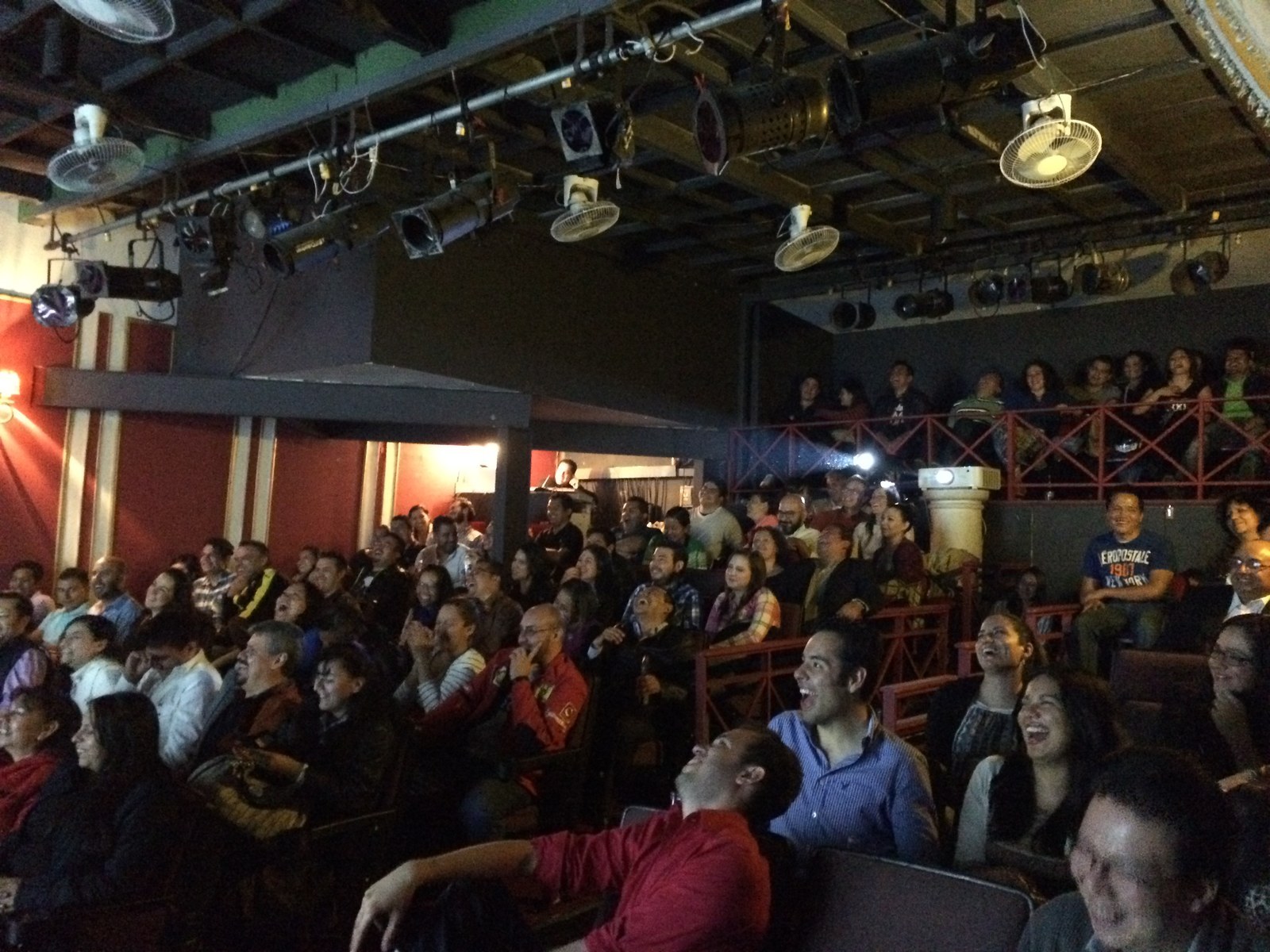 It's becoming harder to find comedians here who do not include at least one Peña Nieto joke in their acts.
"We do everything with a lot of cynicism, I shone while saying infrastruc… infrast…. infrastruct…," sings El Conde Fabregat, another stand-up comedian, during his routine, referring to Peña Nieto's frequent mispronunciation of words. "I know they don't applaud me," he finishes, an actual thing the president said under his breath after announcing anti-corruption measures and realizing the audience was quiet.
Others, like Esewey, mock media censorship, which some here believe has deepened since Peña Nieto's party, the Institutional Revolutionary Party, came back to power in 2012 after a 12-year hiatus. "I have given precise instructions to ban any media from criticizing my government or myself," says a voiceover during a short video created by Esewey, as images of Peña Nieto, boasting his signature cardboard smile, fill the screen.
Esewey's mockery doesn't stray too far from the truth.
Curiel riffs on terrorism, dim-witted Krispy Kreme employees, and testy U.S. immigration agents but it was the Peña Nieto bit that got him in trouble this summer. The two TV networks he regularly appears on asked him to pick a different subject for his routine: Comedy Central Latinoamerica told him the president had become too obvious a target; Distrito Comedia, owned by Televisa — who has always had a cozy relationship with Peña Nieto's political party — said they could not air it because it would make them look too antagonistic toward the government. BuzzFeed News reached out to the stations for comment; a Comedy Central spokesperson said "Curiel was not asked to change anything, he was simply requested to give other routine options," while Televisa did not respond.

The 35-year-old comedian gave in, saying he understood that the conflicts of interests within the networks were not personal, and posted a video of the routine on his Facebook page, referring to it as the "censored" sketch. The 12-minute video now has more than 3.6 million views and has been shared more than 82,000 times.

Lampooning Peña Nieto is "the most effective for those of us who want to be comedians," Curiel told BuzzFeed News as he prepared to go onstage earlier this month.
So far it looks like the people approve of his skewering of Peña Nieto. "I'm going to share it and if we end up in jail (you for making it and I for sharing it) well, someone will bring us cigarettes," wrote Pablo Mendez below the Facebook post.
"Excellent! And there are still many more idiotic moments from Peña Nieto, write the follow-up," wrote Elizabeth Velazquez Gonzalez. Hookahfe Gal wrote, "Congratulations, only laughter saves us from this pathetic time in our country. Thank you for that!"
The idea of writing a routine in which he mocks Peña Nieto came from his students; the ones who made fun of the president on-stage received the loudest applause from the audience which, granted, was largely made up of their own families. But Curiel understood that there was a collective desire to turn profound disappointment into an excuse to laugh. "It is cathartic for the public," said Curiel. "We can't be mad all the time, we have to have fun, too," he added.
Many in the audience at a recent, sold out show threw their heads back in laughter during the hour-long performance, and in particular during a section called "Enrique Peña Nieto's greatest hits."
When Peña Nieto was a candidate, he attended the International Book Fair in Guadalajara and was asked which three books had marked his life during a press conference. He struggled to name the books and confused their authors. "Books? I always wait for the movie to come out!" Curiel says during his act.
There was the time Peña Nieto gave the president of China Xi Jinping an official welcome to the country, calling him "Juan Yi, Juan Yi" — his advisors quickly clarified that "huan ying" means welcome in Chinese. "Even Xi Jinping was like, Who? Who Who? Who? Who? Who?" says Curiel during the routine, turning around in quick, confused circles.
And then, there is Peña Nieto's well-known struggle with geography. He frequently calls cities states, said the state he governed, which is in central Mexico, is in the northern part of the country, and confused the Atlantic and Pacific oceans. "Where's the bathroom? Toward the back, to the right. He goes to the front and to the left," said Curiel, as the auditorium erupted in laughter.
Backstage, before the show, Curiel explained that his comedy is not a political discourse but rather, a comical observation. He laughs at his own jokes onstage but it's clear that below the surface, there is profound disillusionment. In some ways, says Curiel, he wishes he didn't have so much material to work into his acts.
"What I end up concluding is that hopefully one day, we'll have a president we can respect."