These Two Brothers Went Head-To-Head On TV And They Tell You Everything About The Venezuela Crisis
The Villegas brothers wield enormous power in Venezuela — they also represent two sides of an increasingly polarized and angry country. BuzzFeed News spoke to both of them about the delicate balance it takes to remain close.
On one side of the table sat the presenter of one of Venezuela's few remaining opposition-friendly TV networks; on the other was a senior government minister. Like much of what passes for debate in this increasingly divided country, they shouted over each other, made snide remarks under their breath, and jabbed fingers violently into the air.

What made the angry exchange particularly tense is the fact that the two men are brothers.
Vladimir Villegas hosts a popular TV show on Globovisión — called Vladimir a la 1 — and regularly invites on government critics, while his younger brother Ernesto is in charge of spreading the state's official message as minister for communications and information.
The Villegas brothers are, in many ways, a microcosm of Venezuela: deeply polarized between supporters and opponents of President Nicolás Maduro, and increasingly incapable of meeting in the middle. Triple-digit inflation, a shortage of everything from milk to aspirin, and the suspension of regional elections have pushed people onto the street, where more than 120 demonstrators have been killed since April.
The brothers' now-infamous exchange came in June, when they had an on-air fight so heated that the hashtag #2VillegasALa1, a play on the show's title, ended up trending on Twitter.
Vladimir, 55, opened the show with a close-up of a camcorder that had been smashed by soldiers during Globovisión's coverage of a demonstration, saying that some of the victims had been hit by tear gas canisters fired by armed forces. Ernesto, 47, pushed the government line, arguing that some people had been shot by protesters while trying to drive through roadblocks, while others were run over by drivers who swerved to avoid the barricades.
As the two argued over who was responsible for the growing death toll during recent anti-government protests, Ernesto exploded, visibly exasperated. "If we're going to speak from a place of anger, I have plenty," he said. "Surely you do too." He slammed a stack of files on the table — twice.
At times, the two tried to be conciliatory. Vladimir commended his brother for meeting with a group of angry students at the doors of the state-owned television network's headquarters — and allowing their pleas to be broadcast. Ernesto said he wanted "to see if our family relationship, that always puts love first, allows us to contribute to our country," and stop the bloodshed.
But the brothers could not see eye to eye. The tension in the studio was overwhelming, and eventually they both gave up. "I wasted my time, and I made you waste yours," Ernesto told his brother while the cameras were still rolling.
The next day, satirical website El Chigüire Bipolar ran a story about workers at Globovisión ferrying food and water to the brothers who had been arguing in the parking lot for 72 hours. Vladimir and Ernesto did not speak for a month.
To find out what it's like for two brothers to stand on opposing sides of an explosive situation, BuzzFeed News spoke to them separately by phone from the capital, Caracas, about familial love and conflict during Venezuela's worst crisis to date.
"I love my brother very much. My differences are with the minister of communication," Vladimir said. Ernesto, meanwhile, said that while they may disagree about politics, "the things that unite us far outnumber the ones that separate us."
The Villegas children — 10 of them in all, including two half-siblings — grew up in a staunchly communist household. Their mother, Maja Poljak, was a Jewish Croatian immigrant who fled the Nazis, and their father, Cruz Villegas, a descendent of slaves who was jailed during the Marcos Pérez Jiménez dictatorship in the 1950s. They raised their children to be playful with each other and militant about their leftist convictions.
In his collection of poems entitled Jail, Love, Jungle, and Freedom, Cruz wrote about his communist ideals and their legacy on his family:
My last thoughts will be noble / Reassurance of the road chosen
The road you and I chose / The one our children follow.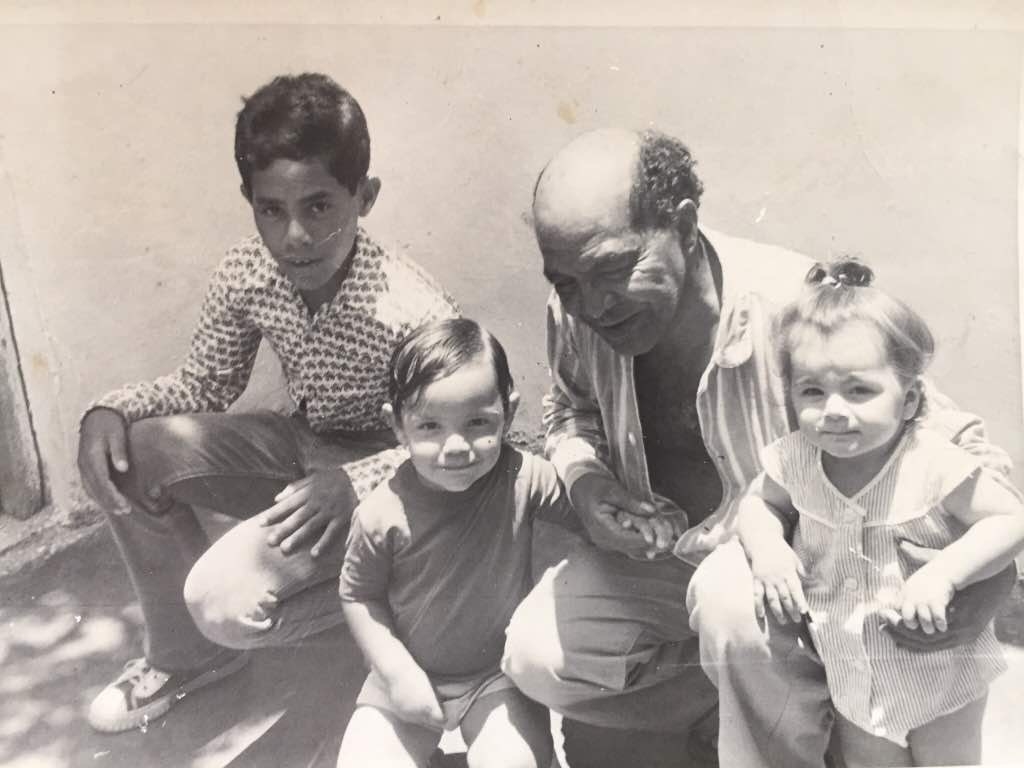 Physically, Ernesto and Vladimir have a lot in common. They have the same bushy eyebrows, plump nose, and fleshy lips. They even wear similar glasses. But don't tell them they look alike: Vladimir likes to joke that despite being nine years his junior, Ernesto looks older, because "being in government ages" a person.
Vladimir praised the trait he most admires in his brother — honesty — and said that "if Ernesto had a clash with the government, he would leave." Will that moment come? "The threshold is personal," he said. "I don't know."
Ernesto has remained close to Maduro even as the leader joked about Venezuelans looking gaunt as a result of widespread food shortages, the number of people arrested for protesting surpassed 3,000, and the attorney general, a former ally who began speaking out against abuses by the state, was ousted by a newly elected citizens assembly. The government has blamed the US-backed elite in the country for the crisis, a position that was bolstered on Friday when President Donald Trump warned of a possible "military response" to Venezuela's instability. Ernesto and other members of the Maduro government quickly latched onto Trump's statement as proof of the US's schemes.
Ernesto said the political differences with Vladimir are only temporary. "They will shrink next to the threat this neofascist outbreak represents," he said, referring to the US, and ever the more serious of the two brothers.
The nine-year age difference meant Vladimir was a father figure for Ernesto, the youngest of the bunch. He changed his brother's diapers and taught him how to walk, ride a bicycle, and drive a car. As adults, both eventually became close to the late president Hugo Chávez, the socialist leader who nationalized the country's oil industry, exploiting high prices to lift many out of extreme poverty while significantly increasing Venezuela's external debt.

Vladimir was a member of Chávez's 1999 constituent assembly, which rewrote the constitution to increase presidential terms from five to six years and to permit immediate reelection. Three years later, he was appointed ambassador to Brazil and then to Mexico. But he split from Chávez in 2007 after the president submitted a proposal allowing unlimited terms in office, fearing that it would lead to an abuse of power. Today, he says he feels more comfortable among the opposition, which won a majority in Congress in 2015.
Like his older brother, Ernesto has been zigzagging between politics and journalism since his teenage years. As a reporter, Ernesto interviewed Fidel Castro and wrote a book about the failed 2002 coup in Venezuela. In 2012, one year before Chávez died of cancer and handed the reins to Maduro, he accepted the post of minister of communication and information.
Maduro, a 54-year-old former bus driver, has struggled to capitalize on the fervor that Chávez inspired among his followers. Lacking his predecessor's charisma, he has alienated many of Chávez's staunchest supporters, who have begun meeting with opposition leaders.
The gulf between the brothers' political views has grown in tandem with the country's accelerated descent into political chaos. "It's like one speaks Cantonese and the other one speaks Croatian," Vladimir said with a laugh.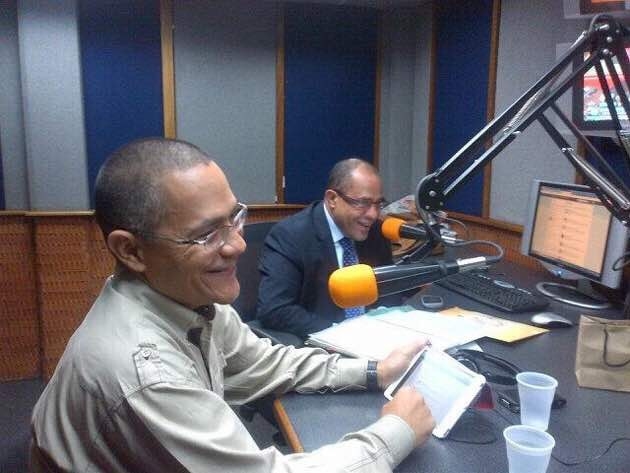 Ernesto prefers to focus on the similarities, which include the particular way they blur their words together when they speak and clasp their hands when they get agitated.

"I'm sure that the passion with which Vladimir defends his stances has an identical origin to the passion with which I defend my own," Ernesto said, adding that their clashes are exacerbated in public.
"He has to show that he doesn't agree with me," said Vladimir. In private, the brothers say, they often diffuse any tension with a joke. They meet at family events and both say they speak on the phone regularly.
With his popularity nosediving, Maduro — who was recently sanctioned by the US — held a vote last month to choose 545 members for a new, all-powerful citizens assembly charged with rewriting the constitution. The election, which made the increasingly weakened opposition-controlled Congress subordinate to the assembly, was questioned by the company that provided the voting technology and deemed fraudulent by regional governments. The brothers stand on either side of that divide, too.
They also disagree over whether the military is using excessive force to quell protests and whether freedom of the press is being respected. "We are not doing journalism with the freedom that exists in a democracy," Vladimir said, before clarifying that he would not go so far as to call Venezuela a dictatorship, a label being used by several governments in the region and around the world.
Vladimir knows he's treading a fine line on his show and is careful not to overstep it. He expresses his repudiation for the government while making sure he doesn't jeopardize his public platform. Nonetheless, Vladimir remains an inconvenience for the state: He said his Twitter account was recently hacked by the government.
Ernesto has also found himself in thorny moments, his allegiances stretched in opposite directions. During a televised meeting with city councilors in 2013, Maduro described Vladimir as his friend but urged him to leave the opposition and return to the side of the state. Ernesto was sitting in the audience. "I love him like crazy," he told Maduro when he got his turn on the microphone.
"Those who like intrigue won't find one discrediting word between brothers," Ernesto added.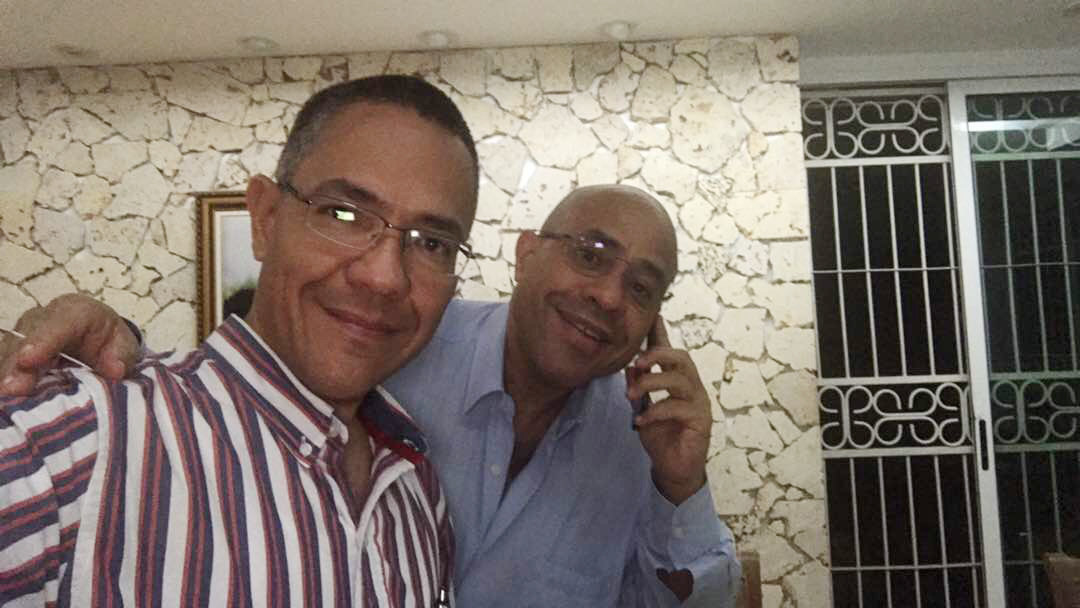 Earlier this year, the National Telecommunications Commission announced it would suspend Vladimir's show after opposition leader Freddy Guevara called on people to disavow the government during a guest appearance. Vladimir's show is the only one still on TV that has brought on most of the opposition's leaders. After studying the interview closely, Ernesto — who, as minister for communication, could give his opinion on the case but did not have the final word on its outcome — said that he had not found sufficient elements to sanction Vladimir's show.
Given the way Venezuela is headed, there will be plenty of opportunities for the Villegas brothers to disagree in the future, but for now, blood is thicker than water.
Once enough time had passed after the televised fight and the siblings had made up, Ernesto posted a photograph of himself and Vladimir on Instagram, the siblings sitting side by side, smiling: #familia.
Vladimir says he has no plans to bring Ernesto back on the show for now. In the meantime, he's figuring out how to navigate the country's political impasse — and the effect it has on his relationship with his brother.
When Ernesto does return to his television studio, "I promise not to throw the binder at him," Vladimir said. ●