SAN JUAN DE SABINAS, Mexico — With a lead of nearly 15% in some polls, third-time Mexican presidential hopeful Andres Manuel López Obrador is celebrating an early victory. But with less than four months left before the election, a surprising bid to reconcile with former enemies and attract a larger base has backfired, leaving some of his staunchest supporters feeling betrayed.
Elvira Martínez, a working-class widow in northern Mexico, was ready to vote for him again.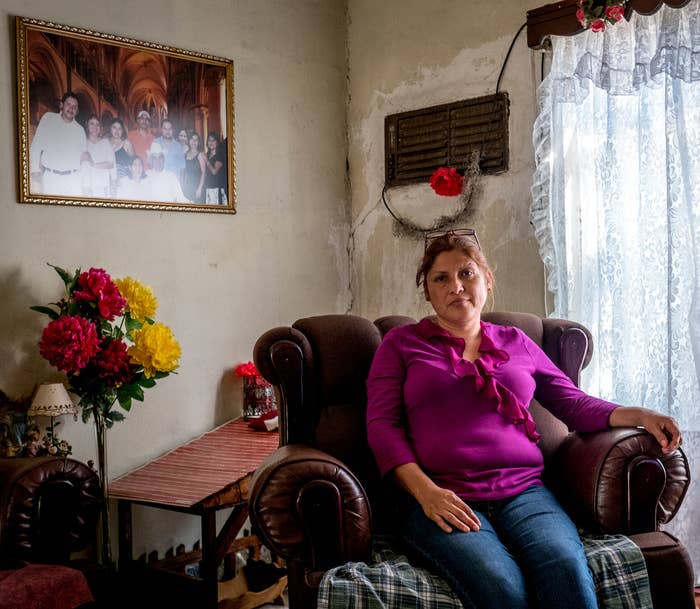 Her husband is one of 65 miners who were killed after an explosion ripped through the Pasta de Conchos coal mine in Coahuila State in 2006. Martínez and other relatives of the victims say Napoleón Gómez Urrutia, the mining union boss at the time, is partly to blame. They accuse him of suppressing protests over safety conditions while making secret deals with Grupo Mexico, the company that owns the mine, ultimately stealing $55 million from the union.
Leftist López Obrador is one of only a handful of politicians who offered the miners' relatives his support. "It's a great infamy," he said of the disaster during a speech in Mexico City's main square, the Zócalo, in 2011.
Martínez was convinced that López Obrador would do right by his promise to fight the "power mafia," his signature term for the political and business elites. Eager to change the status quo, she is emblematic of the leftist candidates' core support base.
Not anymore. Last month, in a move Martínez says can only be attributed to López Obrador's desire to "win at all costs," the candidate announced that he is offering a seat in Mexico's Senate to Gómez Urrutia, who has been living in exile in Canada for about a decade and at one point had an Interpol red notice — a request for police around the world to arrest him on Mexico's behalf — issued against him.
"It's unforgivable for a person who pledged to represent you to sell you out instead," said Cristina Auerbach, representative for the Pasta de Conchos victims' relatives.
The time is ripe for a moral revolution, says López Obrador.
For his third presidential run, the former Mexico City mayor has called for the creation of a "moral constitution" to fight "individualism, greed and hate." To do so, López Obrador has gotten cozy with the political right, forming an unexpected coalition with the socially conservative, anti-LGBT Social Encounter Party and bringing former political enemies into his camp.
On March 4, López Obrador announced the creation of a board to serve as a watchdog on election day, led by Germán Martínez and Gabriela Cuevas.
Martínez, the former head of the conservative National Action Party, was behind a campaign calling López Obrador "a danger for Mexico" in 2009. Cuevas, in 2005, paid bail for López Obrador after he was stripped of his political immunity following contempt-of-court charges related to a construction dispute. Then a legislator, Cuevas wanted to ensure López Obrador did not become a "martyr."
In January, López Obrador announced he was bringing Marcos Fastlicht, the father-in-law of Televisa's former CEO, into his cabinet. Televisa, Mexico's largest media company, has often served as a mouthpiece for the Institutional Revolutionary Party, or PRI, which ruled authoritatively for 71 years, until 2000, and returned to power in 2012.
López Obrador also said he is offering a senate seat to Nestora Salgado, a divisive woman who led a community police unit in violence-ravaged western Mexico. (While most senate seats are chosen by popular election, some are set aside for political parties to dole out based on the number of votes they receive.) Salgado was arrested on charges of kidnapping in 2013, though these were eventually dropped.
This broad coalition of unlikely characters would have been unthinkable in 2006, when López Obrador first ran for president. After a narrow loss, he cried fraud and set up protest camps across Paseo de la Reforma, Mexico City's most emblematic thoroughfare, for several months, alienating Mexicans who viewed him as obdurate and combative.
"In 2006 he was highly politicized and closed off," said Hector Zamitiz, a political expert at Mexico's National Autonomous University. In 2012, during his second presidential bid, "he opened up a little bit."
That year, López Obrador, a former member of the PRI, splintered off from the leftist Party of the Democratic Revolution, or PRD, and formed his own party, Morena (National Regeneration Movement). In an effort to shed his image as a radical, he called for the creation of a "loving republic."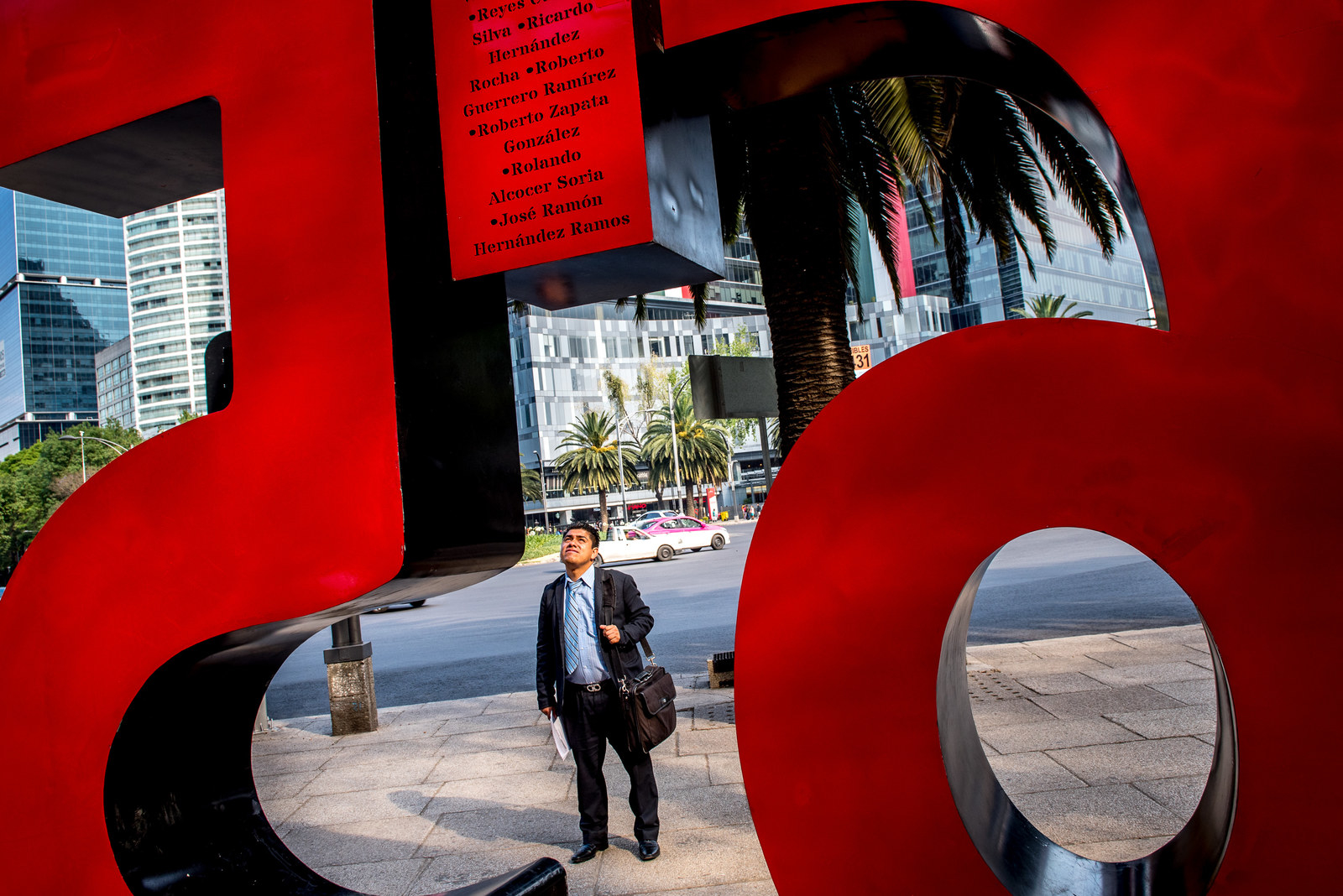 It was a stealth operation: As cars began to stream onto Paseo de la Reforma on Feb. 18 — the major avenue only allows bicycles and pedestrians on Sunday mornings — Auerbach and a group of miners' relatives sped to the Mexican Stock Exchange building. They lowered a large statue, shaped to read "65+" with the names of the Pasta de Conchos victims etched onto its red surface, from a vehicle and hammered it into place on the pavement.
That same day, López Obrador announced Gómez Urrutia would be on Morena's senate list. Shortly after, one of López Obrador's close advisers, millionaire businessman Alfonso Romo, compared the former union boss to Nelson Mandela, the imprisoned political icon who went on to serve as president of South Africa.
Benito Rosales, who lost two brothers and a cousin at the Pasta de Conchos disaster, was dumbfounded when he found out about the union boss's possible return.
"Let's see if he does bring him back, but to pay for what he owes us," Rosales said.
His sister, Gela Rosales, has a framed photograph of their father's 2010 birthday celebration hanging in her sparsely-furnished bedroom. The family left a foot of empty space between them right in the middle and later photoshopped their siblings, whose bodies remain trapped underground several kilometers away, into that gap.
The Rosales, impoverished, schooled for only a handful of years, and miners since their late teenage years, are emblematic of the population in the mining towns around Pasta de Conchos.
There are few alternatives for men in these communities. Lázaro Delgado, a miner who was part of the Pasta de Conchos rescue team, has spent nearly three decades underground, earning about $65 per week. Delgado says he has been forced to take out numerous bank loans, which he has yet to pay off, to make ends meet.
He, too, was planning on voting for López Obrador, but changed his mind after finding out about his plans to bring Gómez Urrutia back.
"People are realizing that López Obrador is not the white dove he once made us think he was," said Carlos Pavón, the head of a large mining union and a former ally of Gómez Urrutia.
Even those who find work at nearby factories are harmed by the mines: Large, continuous hills of black powder rise up near the center of town here. Children play in soccer fields and around cinder-block houses less than half a mile from them.
It is these families that López Obrador should be advocating for, says Auerbach.
Instead, "the one he's coming to rescue is Gómez Urrutia."