This picture of a child standing with his arms wide attempting to block an anti-LGBT protest in Mexico has gone viral — but some people are sure it has to be a fake.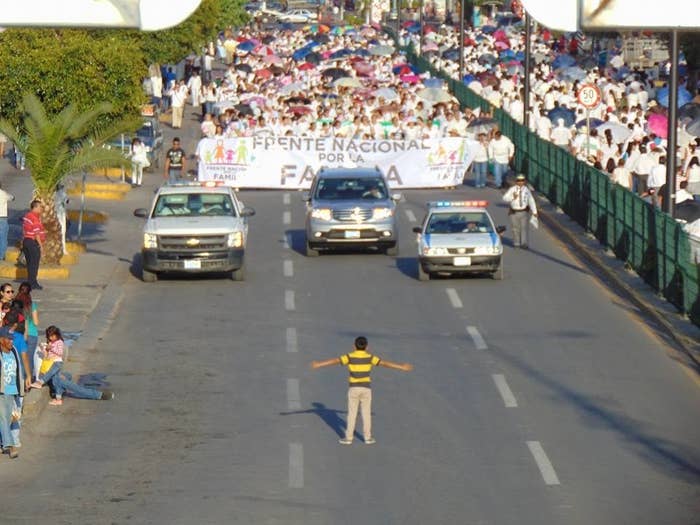 For backstory, last Saturday saw some of the largest protests against marriage equality ever in Mexico.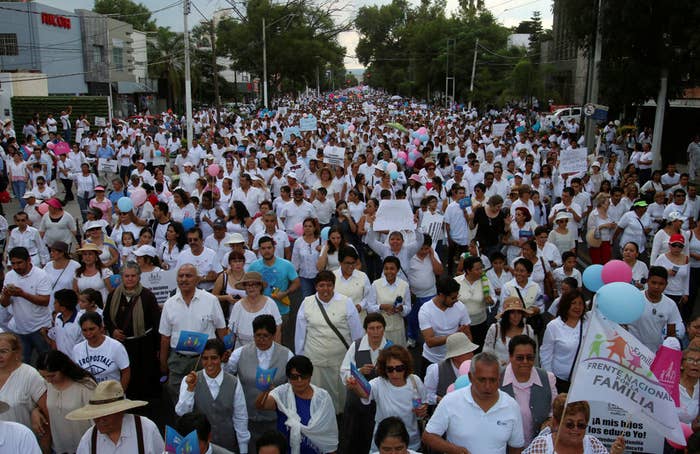 The photograph of the boy, taken by journalist Manuel Rodríguez in Celaya, Guanajuato, went viral in a matter of hours.
"Several media outlets congregated on the bridge," Rodríguez told BuzzFeed México. "I saw this little boy walking against the crowd, doing stop signals with his arms, and he called my attention" amid the 11,000-person protest.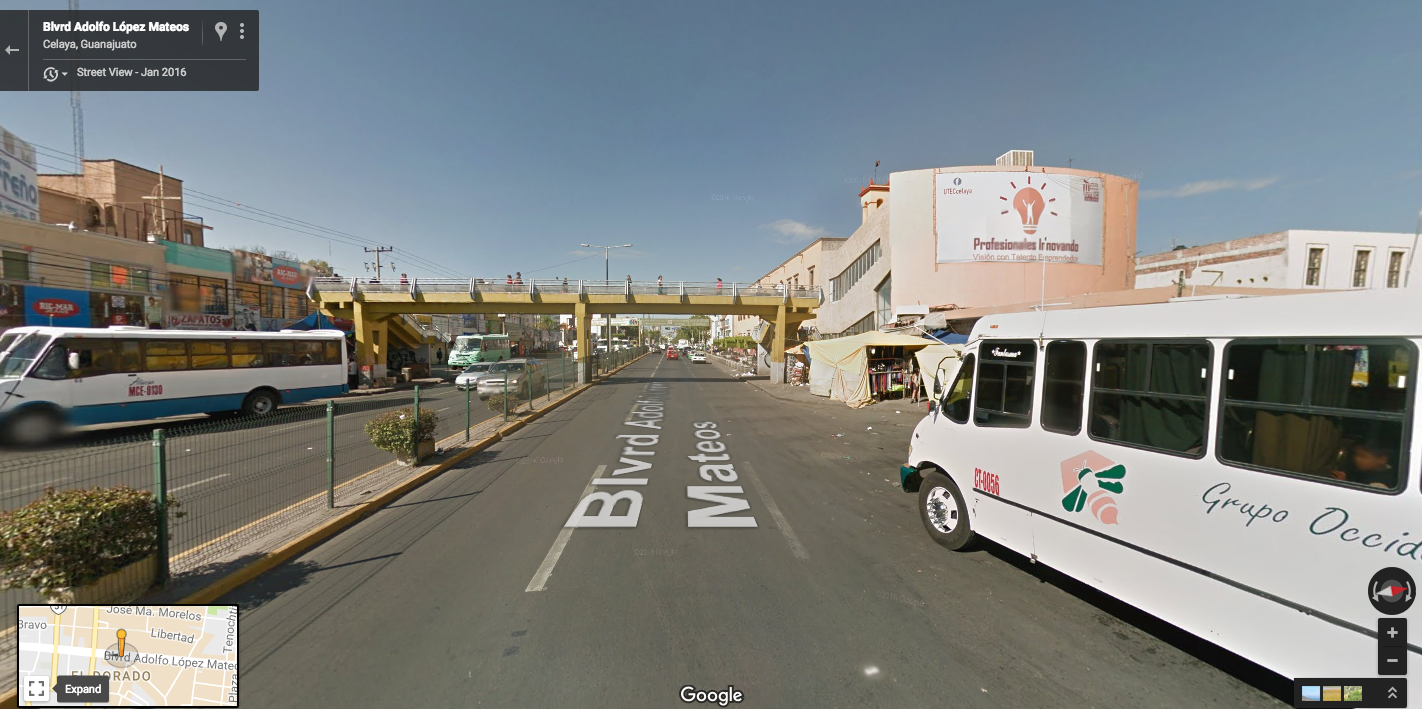 "The little boy continued on to the market. I got off the bridge quickly and I asked him if he was just playing or if he had a motive," Rodríguez recounted.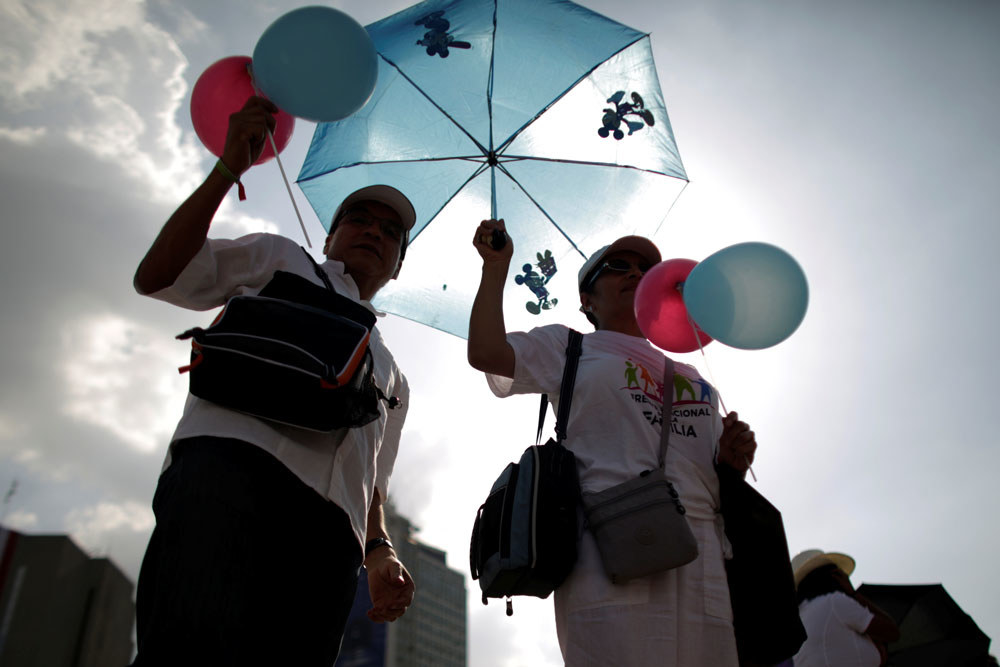 "Hearing those words from a boy who is about 12 years old, the way he expressed himself, really impressed me," said Rodríguez.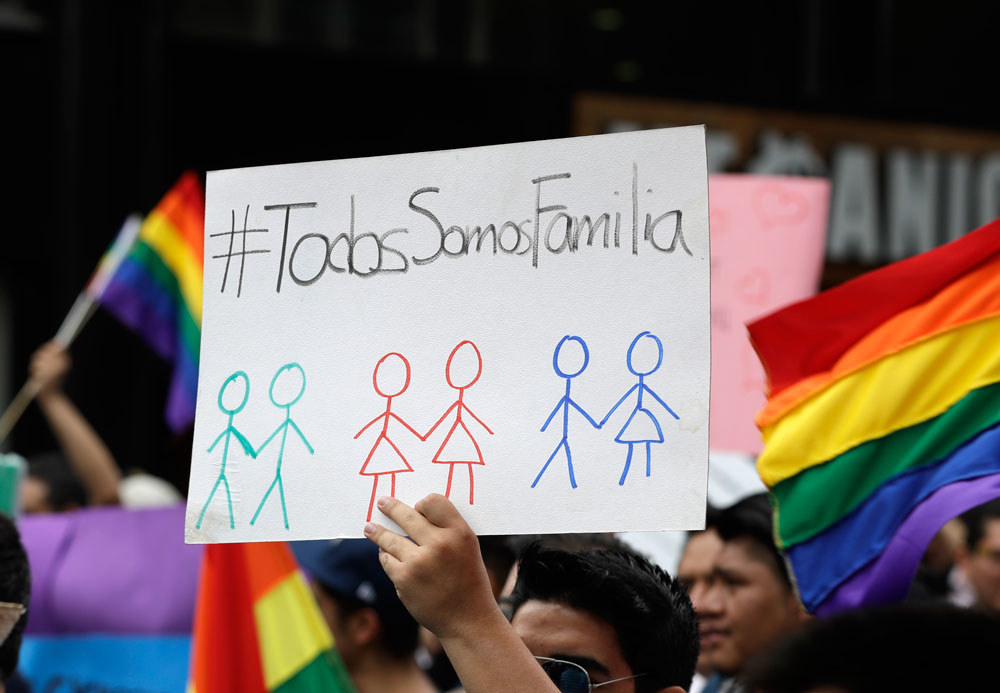 After Rodríguez uploaded it, the photograph was then shared on the Facebook group Celaya Sin Censura, or "Celaya Uncensored" and has garnered mixed opinions.

And some people have declared the photograph a fake.

For the same reason, several media outlets have refused to reproduce the image.

"Maybe people believe the photograph is fake because there is no statement from the boy," Rodríguez said.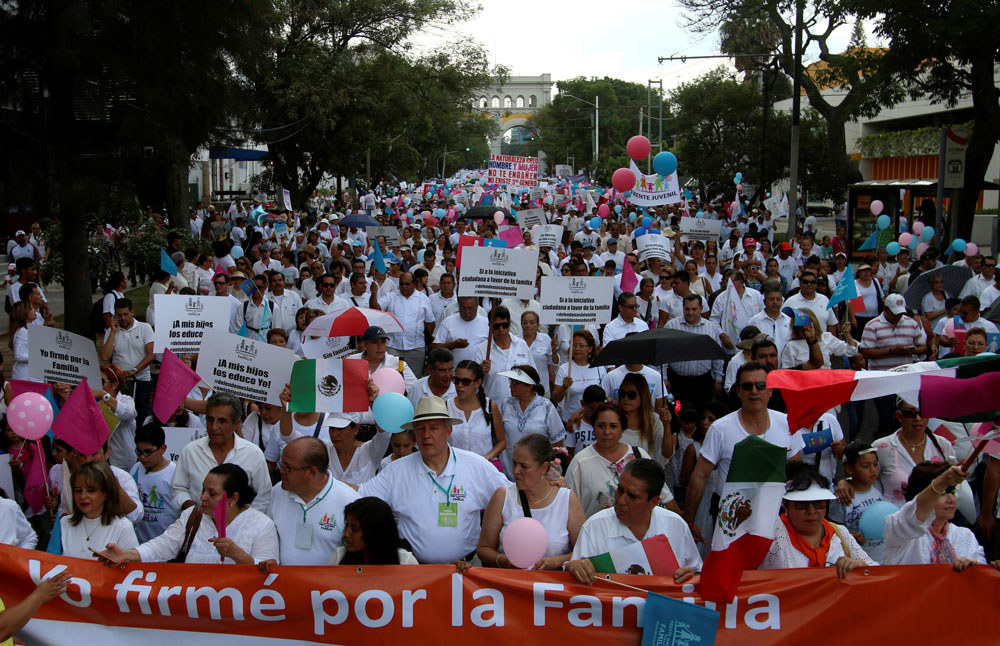 To those who have assumed the photograph was staged, Rodríguez would ask, "How [could I] get the money to do something like that?"