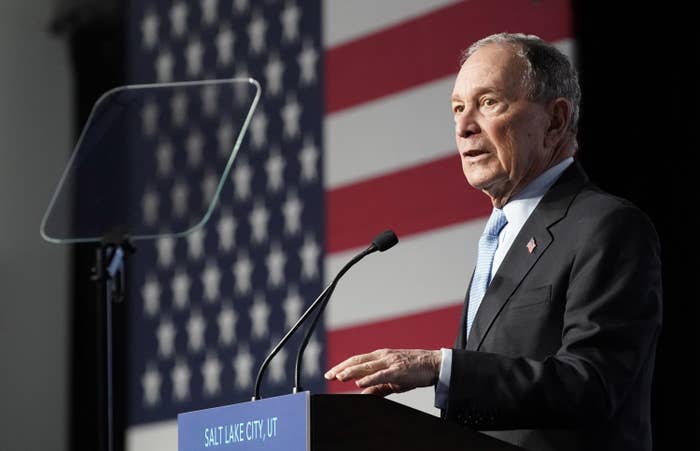 WASHINGTON — After Democrats attacked Michael Bloomberg for his past support of Republicans during Wednesday's presidential debate, a Democrat who ran against one of his GOP allies says she feels like he cost her her election just two years ago.
Liuba Grechen Shirley, a New York congressional candidate, ran against longtime Republican Rep. Pete King and nearly unseated him for New York's 2nd District in 2018. Grechen Shirley told BuzzFeed News on Thursday that during the campaign, she called Bloomberg to ask for his support. "He told me that Peter King was a longtime friend and so he would be supporting him," she said.
Bloomberg had donated the maximum to King's campaigns in the past; in 2018, he hosted a high-dollar fundraiser for the Republican at his home.
That year, a blue wave upended New York state politics: Democrats flipped the legislature after a long Republican reign, and Staten Island elected its first Democratic member of Congress in nearly a decade. But on Long Island, Grechen Shirley struggled to secure the extra 5% she needed to unseat King — despite coming closer than any other Democrat in nearly three decades.
"That was the closest that anyone had ever come in his 26 years in office — and had we not had Mike Bloomberg fundraising for King on the other side, we very well might have taken that seat," she said.
During Wednesday's debate in Nevada, Sen. Bernie Sanders attacked Bloomberg for supporting Republicans in the past, noting that he endorsed George W. Bush in 2004. Bloomberg, who ran and served as a Republican as mayor of New York City, rejoined the Democratic Party more recently and has a history of donating to Republican candidates. He gave money to Sen. Elizabeth Warren's 2012 opponent, Republican Scott Brown, during her first senatorial run.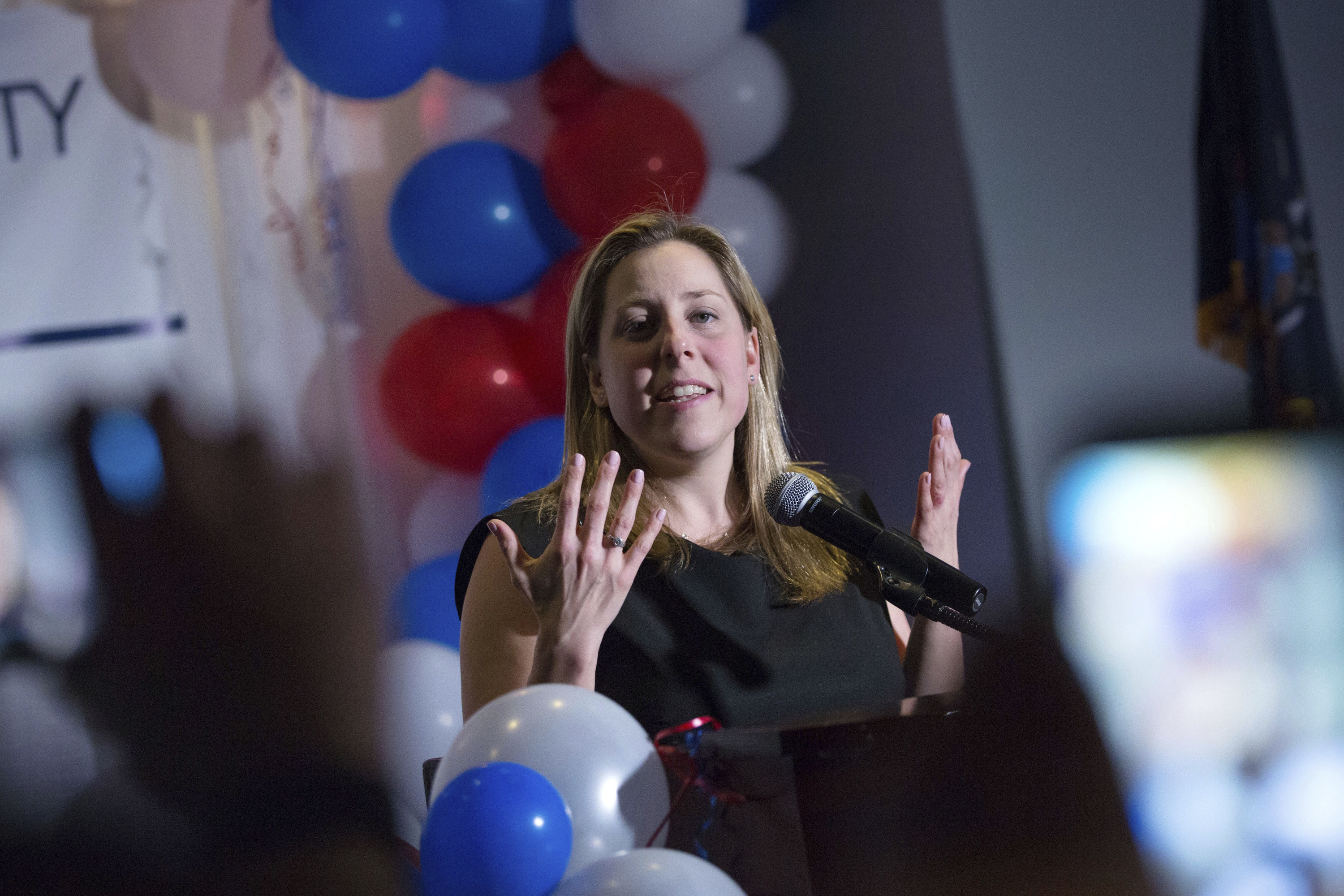 Bloomberg also spent $11.7 million to help Republican Sen. Pat Toomey during the 2016 campaign, injecting cash into a key race for Democrats' hopes to take back the Senate. Toomey had introduced gun control legislation — a platform Bloomberg has supported for many years now — making him unpopular among his Republican colleagues. His Democratic opponent, Katie McGinty, lost by less than two percentage points. He also donated to Republican Sens. Mark Kirk of Illinois and John McCain of Arizona that year, as well as Rep. Dan Donovan of New York.
"There were two Senate seats that we needed to pick up then, and he ensured that Republicans stayed in power because of that," Grechen Shirley told BuzzFeed News during a phone interview.
"This is something he has a history of doing. If you look back, he supports Republican candidates to the detriment of good, progressive Democratic candidates who would actually fight for the issues he is pretending to fight for now," she added.
This 2018 race was the only time Grechen Shirley, 38, has run for office, and she announced last year that she wouldn't run for the seat this cycle. She also said Bloomberg's pro–abortion rights ad campaign is "ridiculous" since he supported King, who openly opposes the procedure — even in the case of rape and incest. King, who is retiring at the end of this year, also voted to defund Planned Parenthood 17 times.
"Every day I get an ad on Facebook that says Mike Bloomberg is the only candidate in the Democratic primary who will fight for my right to choose," she said. "It's ridiculous, considering there are two women in the race and that every Democratic primary candidate right now supports women's rights to choose and that he's the only that actually [supported] a man who's against a women's right to choose."
CORRECTION
Grechen Shirley told BuzzFeed News that had Bloomberg not been "fundraising for King on the other side," she may not have lost. An earlier version of this story misstated the quote.
CORRECTION
Bloomberg spent $11.7 million in 2016 to help Sen. Pat Toomey's campaign. An earlier version of this story implied it was a direct donation to his campaign.