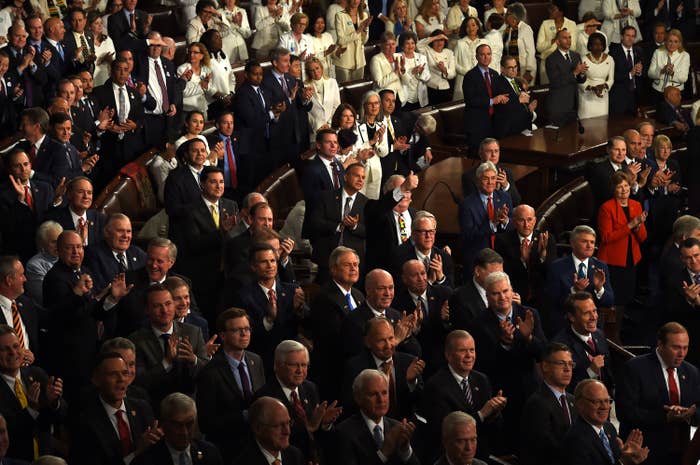 WASHINGTON — More than two dozen members of Congress have signed onto a bipartisan letter asking Speaker Nancy Pelosi and Minority Leader Kevin McCarthy to allow the House to vote remotely as the coronavirus pandemic rages on.
"Tonight we ask that you bring to the floor a simple rule change that would permit remote voting for Members of Congress during this national public health emergency," the letter says.
Members are at home in their districts for a week, but are expected to return to vote on a third coronavirus stimulus bill, likely next week.
"We in Congress are asking businesses, schools, [and] local governments to execute strong plans to ensure continuity of essential services: Congress should be no exception. … We are undermining our bipartisan message to the American people when we come together [on] the crowded House floor to vote," the letter, which is still in progress and currently signed by 28 members, says. "The image of over 430 members and approximately 100 staffers clustered together on the House floor during votes is inconsistent with public health guidance from public health officials."
CNN first reported the existence of the letter.
There's a lot we still don't know about the coronavirus outbreak. Our newsletter, Outbreak Today, will do its best to put everything we do know in one place — you can sign up here. Do you have questions you want answered? You can always get in touch. And if you're someone who is seeing the impact of this firsthand, we'd also love to hear from you (you can reach out to us via one of our tip line channels).

The letter comes after President Donald Trump discouraged gatherings larger than 10 people to help prevent the spread of COVID-19, the disease caused by the coronavirus, on Monday. The same day, Washington, DC, Mayor Muriel Bowser closed bars, restaurants, and gyms throughout the city. DC's metro service has also reduced service.
In a "dear colleague" letter on Sunday, Pelosi encouraged Capitol Hill employees to promote social distancing, including teleworking from home during the weeklong in-district work period. But Pelosi has consistently maintained that the Capitol will remain open in the face of a public health crisis. Her office did not immediately respond to a request for comment.
"We must lead by example. During this global pandemic, we need to do all that we can to follow the guidance of medical experts and the Center for Disease Control," Rep. Tony Cárdenas, one of the Democratic members who signed onto the letter, told BuzzFeed News Wednesday. "Forcing members into a confined spaces and hours of public travel goes against the health guidance of the CDC to combat the coronavirus. If remote voting is necessary to slow the spread of the virus, then Congress can and should adjust parliamentary rules to allow it."
The sergeant-at-arms, in consultation with the House attending physician and leadership, limited visitor tours in the Capitol on Thursday until April 1.
"We recognize this is a change," says the letter to Pelosi and McCarthy. "But the moment demands that we have the courage to change. The House of Representatives should expect of itself the same flexibility and high standards of hygiene that we are asking of others."
This is a developing story. Check back for updates and follow BuzzFeed News on Twitter.‏