You Can't Internet-Filter A Civil Rights Movement
A Pennsylvania school district is blocking all sites labeled "sexuality" and "intolerance." How filtering software doesn't just skew a debate — it tries to remove it from the internet.
If a student in the Mifflin School District in Berks County, Pennsylvania, tried to access the website for the Safe Schools Coalition, an anti-bullying LGBT support organization, he wouldn't see this: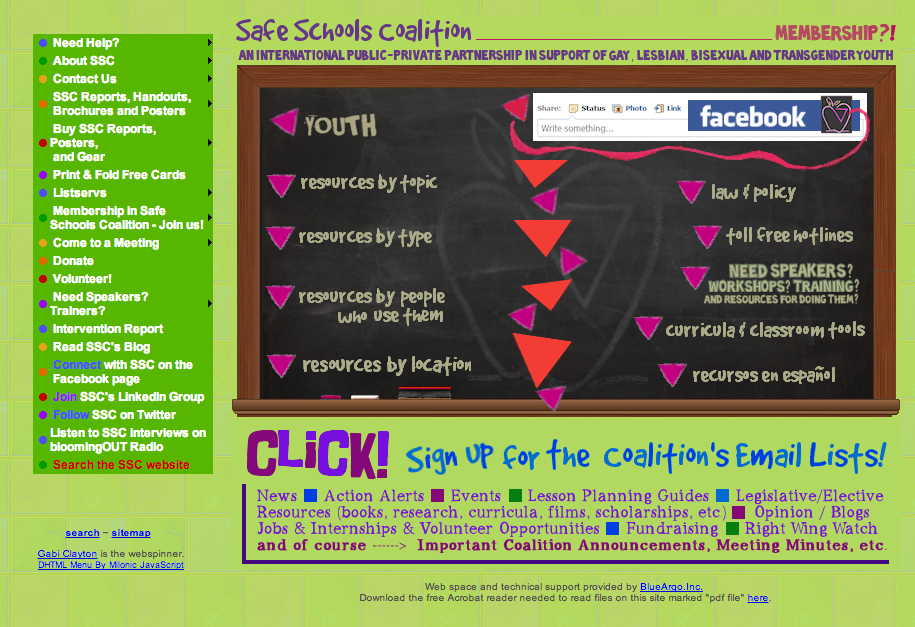 Instead, he would be shown something like this: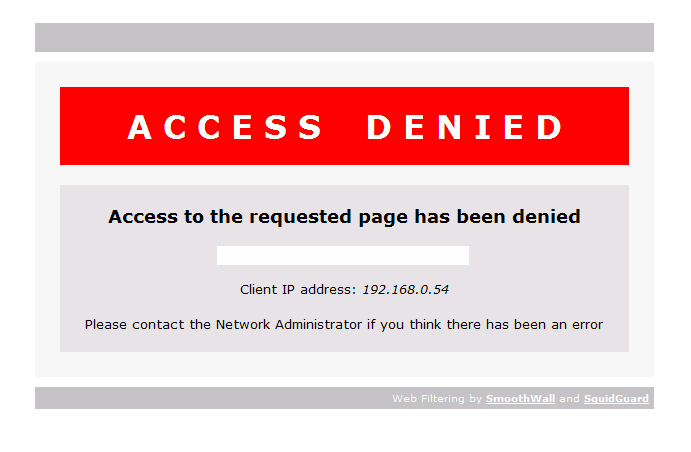 The district, like many other across the country, uses software from a company called SmoothWall — a simple firewall app that lets administrators selectively block certain categories of sites. But in addition to blocking obviously school-inappropriate categories like "porn" and "violence," the Mifflin school district blocks two more: "sexuality" and "intolerance."
Blocking the former category has the effect of blocking sites that discuss the concept of sexuality, regardless of political position; the latter includes sites that have been identified by SmoothWall as promoting intolerance. But both, argues the ACLU, are immensely valuable to students — particularly in light of a growing national movement in support of gay marriage and LGBT rights. "Regardless of whether you support or oppose legal protections for LGBT people, these sorts of viewpoint-based filters puts everyone's First Amendment rights at risk," said Joshua Block, staff attorney with the ACLU, via a press release from the organization.
The filter was discovered by high school junior Maison Fioravante, who told the ACLU that, in effect, the filter favored anti-gay-rights sites over sites like the the Gay, Lesbian & Straight Education Network.
By blocking two categories, including one that generally includes pro-gay-rights websites and another that includes sites like the Family Research Council, the district appears to be addressing an ongoing civil rights movement — one that the president openly addressed in his second inaugural speech — by insisting to its students that it doesn't exist.