Why Twitter Just Joined The Backchannel Wars
Direct messages to the forefront, big photos in tow. Twitter knows: The service that controls messaging controls the world.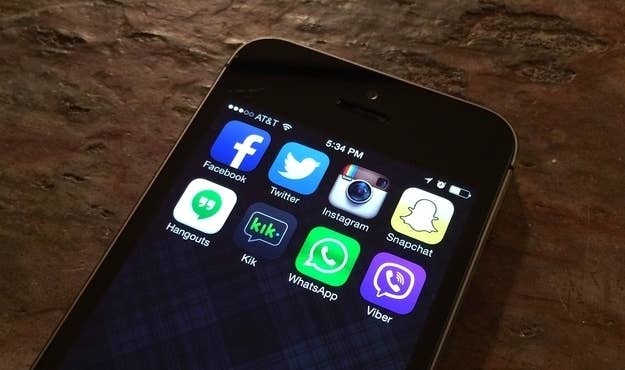 Another day, another new messaging app. The only difference: This one is already installed on your phone.
In a major update, Twitter has placed Direct Messages at the center of its mobile app, with large images and an icon in the main navigation bar. In the process, it has created a true backchannel where there was barely one before.
For years, Twitter pretended it didn't have a Direct Messaging service. DMs are barely mentioned in the sign-up process; the feature was buried in Twitter apps, then buried again, until using it felt like unlocking a special feature.
Twitter grew a lot without caring about Direct Messages. Eventually it went public. This was all very exciting for Twitter, just as Facebook's IPO, a year earlier, was to that company. But those two years coincided with the strange and preposterously fast growth of the messaging apps, which began as low-priced alternatives to unlimited texting plans and became some of the most popular online communications services in the world. WhatsApp, Kik, Viber, Line, and Snapchat have together amassed hundreds of millions of users. (They have also attracted and produced proportionately small amounts of money.)
These apps sit on smartphone home screens right next to Facebook and Twitter, drawing from the same pools of attention and helping to communicate with the same pools of people. They devour awareness and ask for little in return — they are spartan, which is why people like them. For the major social networking companies, the backchannel — messaging — was treated largely as an afterthought. People sitting on Facebook all day used Facebook messaging in the same way Gmail users started using Gchat, mostly because they were already there, and so were their friends.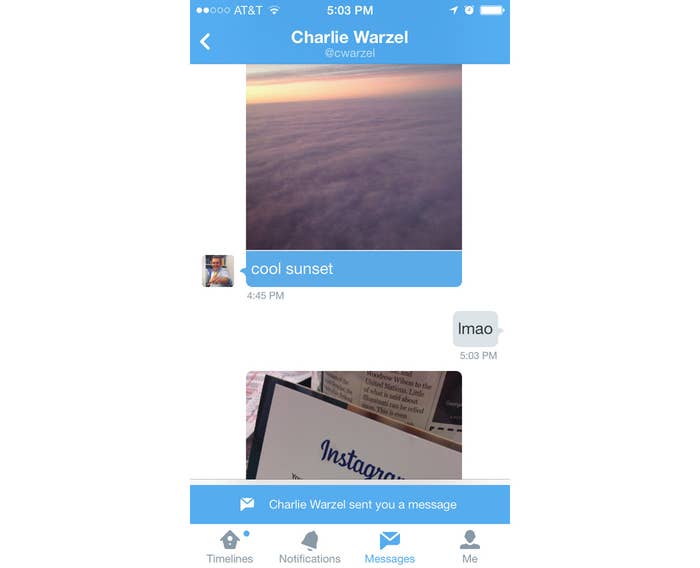 This is why both Facebook and Google tried to buy Snapchat for billions of dollars, and why Instagram is reportedly working on a messaging service, which it very well may debut on Thursday. And this is why Twitter, which has until now focused its efforts on owning the public, real-time internet, is now trying to reclaim the private, real-time internet. This is the genesis of the backchannel wars.
The backchannel wars, once they're in full swing, should be settled fairly quickly. When you strip away the complex mechanics of a social networking service and reduce it to a list of friends and peers that you can message too, the only way to keep people around is to have a very good list of friends. The backchannel wars will be decided by a series of battles between basic social graphs: between Instagram's and Twitter's, between Facebook's and Snapchat's, between your smartphone's phonebook and all of the rest. And victory will not be decisive — app usage is not a zero sum game, and the incumbent powers offer more than just messaging.
But they will be important: Users may still check on an app that doesn't supply an active backchannel. Just not nearly as much as they'll check the ones that do.
Twitter has taken over the public real-time internet. Now it wants in on the private one.