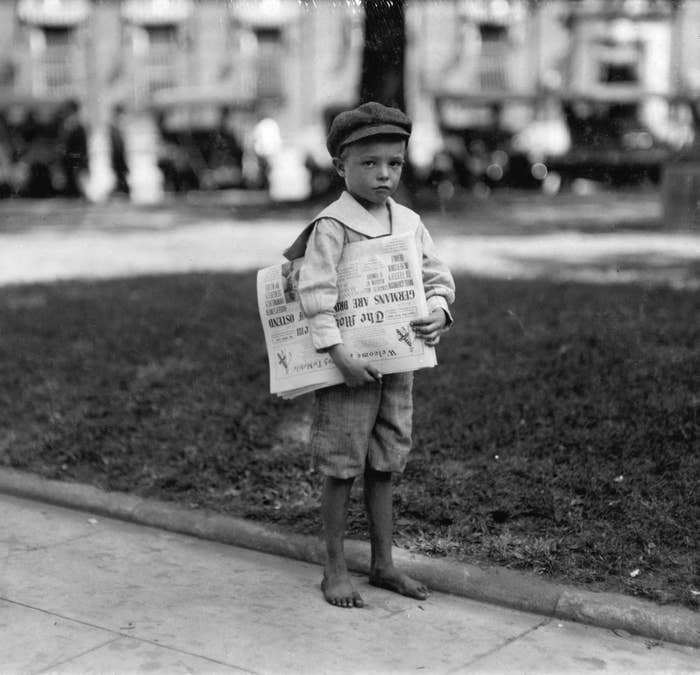 The New York Times was apparently taken down today, at the hands of the notorious Syrian Electronic Army hacker group. The group claims to have hacked Twitter, too, but the site is still up.
While journalists at most institutions scramble to figure out exactly what happened and who's behind it, the Wall Street Journal made a site announcement of its own. Fair enough:
The Times is down, so read us, a competitor! Fine. But the Times isn't just down, it's been hacked. This first confirmed by a Bloomberg reporter at 3:34 EST:
The Dow Jones tweet was posted that same minute, and presumably the paywall was taken down before the Journal knew for sure that the Times had been hacked. The Journal's own tweet went up earlier than either one. Still, this rubbed some people the wrong way:
Again: short timeline, competitive interest, hazy facts. But to give the Journal the full benefit of the doubt is to ignore this: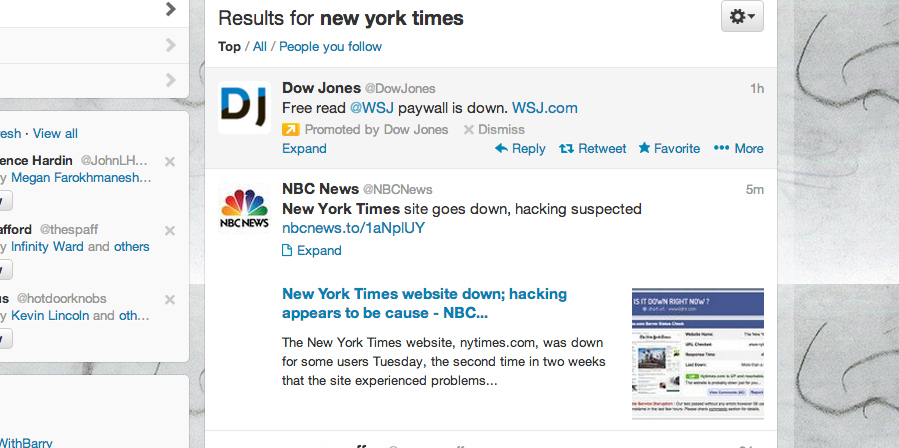 The Journal is promoting its paywall tweets against searches related to the Times. It's advertising against its competitor's hack. If this hacking incident has teams — a group of hackers with a proven track record of chaos and destruction and, well, the American press — it would be fair for an observer to question which side the Journal's PR apparatus is rooting for. And keep in mind that the Journal itself has fallen victim to politically motivated hackers this year too.
A News Corp spokesperson has not yet responded to a request for comment.