Twitter Gives A Little Gift To Its Oldest Fans
For a while there, it looked like Mac's cleanest Twitter app — a simple, pure, old-school Twitter client —had been put out to pasture. Not quite!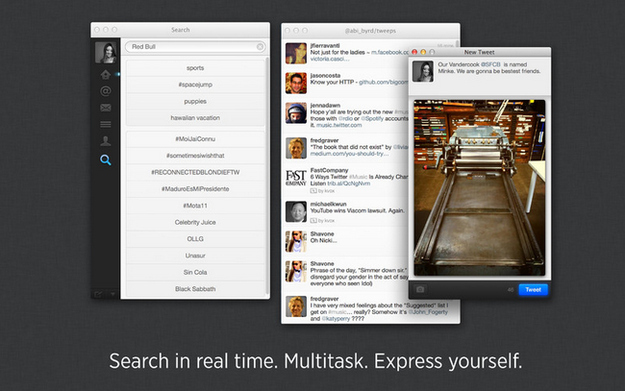 Twitter for Mac, the official app for people who don't want the chaotic-wall-of-tweets experience of TweetDeck nor the I-just-started-using-Twitter experience of Twitter.com, hadn't been updated for years — recently, it would often behave as if broken, had clunky image support and looked terrible on new Mac screens.
It was, however, the best free option for many people who had a specific, pure conception of what Twitter is supposed to be: a reverse-chronological, real-time list of posts from people you follow. It was the purest Twitter experience since Tweetie, the Loren Brichter-designed iPhone app that became Twitter's official app for a short time before being replaced by something very different.
It's refreshingly basic:
The new Twitter for Mac addresses users' main issues but little more; it feels almost like a favor to the subset of people who enjoy Twitter for what it was, not what it's becoming. You can download it here.