How Monoprice Is Eating The Tech World From The Inside Out
An empire built on cheap HDMI cables stretches its reach. Monoprice is angling to be the next huge electronics brand.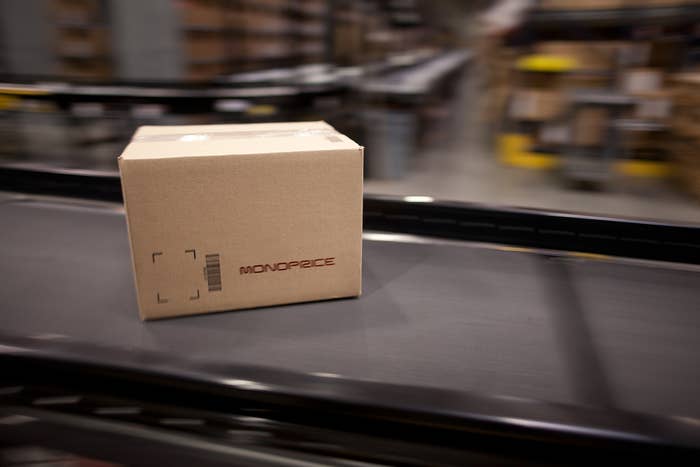 Five years ago, Monoprice was associated with two things: HDMI cables and nerds. Being able to tell people about two-buck Monoprice cables, and to explain, with confidence, why Monster cables were a scam, was one of the wonderful small privileges of geekdom; today, it's one of the dwindling few.
In addition to making its boosters look smart, Monoprice had a pretty solid pitch. Its cables were cheap! They worked fine! The company was based in the U.S., processed orders quickly, had a return policy and answered emails. It was like eBay without the risk.
This stripped-down all-white Amazon-of-doodads was so beloved that it inspired poetry. Joel Johnson, writing at BoingBoing Gadgets, composed a hymn:
Hear me, O Monoprice, hear and save by thy sacred fruit, the MiniDisplay Port to HDMIconnector that thou hast brought to life.
O thou Lady of the rainbow HDMI 1.3a, thy connectors plated with gold.

Open thy shopping cart to thy child, stretch forth thy arms and strain me to thy breasts.
Let my lips touch thy lips ineffable.
It was a happy union. The tech nerds had Monoprice, and Monoprice had the tech nerds.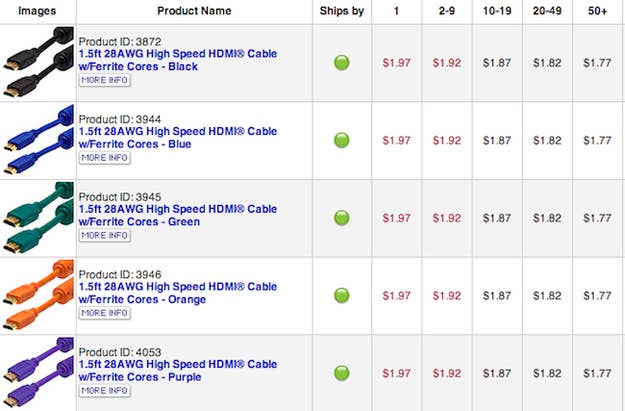 The minimalist web store has long since expanded to include more than just cables; today, it's best described as an accessory shop. But in January, the company announced that it was taking a broad step into a new market: It was going to start selling big-ticket electronics under the Monoprice name.
Monoprice had dabbled in headphones and speakers before, but this was something different. At CES, the company announced a high-end LCD monitor, specced to compete with $1,000 models from the likes of Dell and Apple but priced at below $400. It would carry the Monoprice brand, like everything else the company sells. And it would be targeted at the same savvy, know-it-all nerds who've been recommending cheap Monoprice cables on forums and blogs for years. The company also launched a GoPro-style action cam for about $90. Almost overnight, Monoprice willed a consumer electronics brand into existence.
Founded in 2002 and propelled by word-of-mouth support — the company rarely advertises — Monoprice is now a $120m-a-year business. Monoprice CEO Ajay Kumar says the company has been growing at between 25% and 35% a year for the last five years. The office and shipping operations run out of a 173,000 square-foot warehouse in Rancho Cucamonga, California.
Kumar credits Monoprice's early rise to one thing. "The primary focus early on was cables," he says, "and the thing that really accelerated the company was HDMI."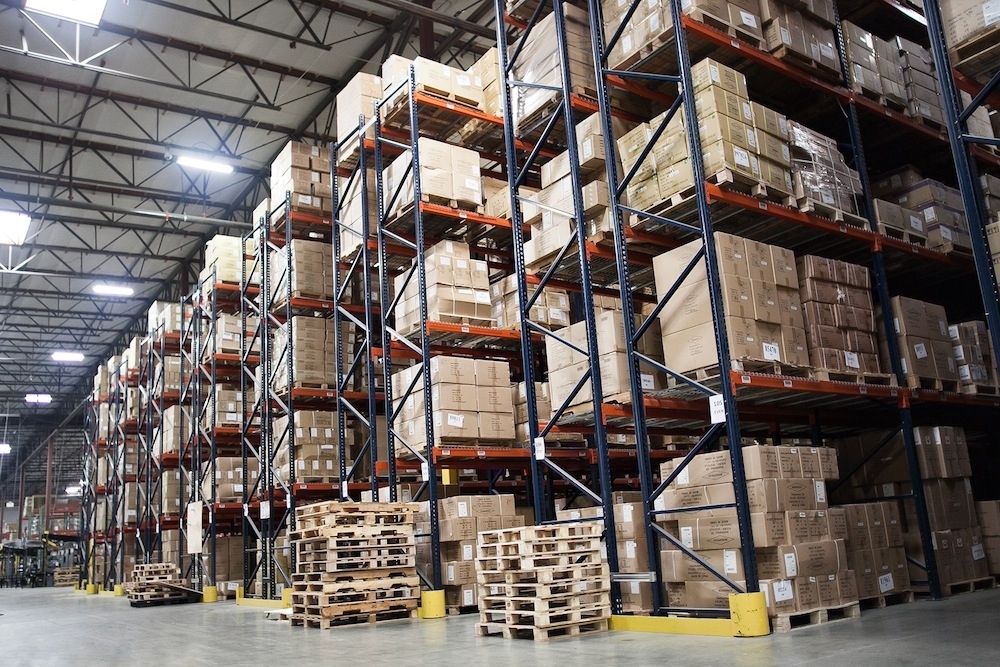 In the early days of HD, HDMI cable markup was extremely high — it was easy to get talked into a $50 cable, and countless TV buyers spent untold millions on "premium" HDMI wires, making Monster one of the most recognizable electronics brands of the 2000s. In the beginning, the fact that these pricey cables weren't actually any better was regarded as a dirty industry secret. Monoprice made sure it was in a perfect position to catch people as this "secret" gradually became conventional wisdom.
HDMI cables are still among Monoprice's biggest sellers, for which it can thank a sick and dying brick-and-mortar retail industry. When Monoprice gained notoriety, there were still hundreds of Circuit City stores across the country. Today there are none. "When it comes to selling, like, TVs, computers, and printers, the retailers don't make much money at all," says Kumar, "which is why you don't see us selling those products." Companies like Best Buy still make a great deal of money from marked-up cables which, though overpriced, are easy to slip in alongside a $500+ TV purchase.
For now, Best Buy can still move a lot of $20 Dynex HDMI cables, even if they're a bad value. And lucky for Big Blue, buffeted by the internet and sabotaged by over-expansion, Best Buy doesn't have a choice: It has to overcharge on accessories, or else it will die.
This economic imperfection leaves a large, if ultimately temporary, niche for companies like Monoprice. After cables, the company moved to other categories plagued by retail price gouging: TV wall mounts, basic audio equipment, camera accessories — all manufactured under contract and sold under the Monoprice name.
This makes for an odd mixture. If Monoprice were a brick-and-mortar store, it would be a very strange one — a sprawling, half-price Radio Shack. Kumar says Monoprice picks new electronics products not based on how they complement the site's lineup, but according to a simple rule: They have to be able to beat the mainstream price by a lot while still hitting a decent margin.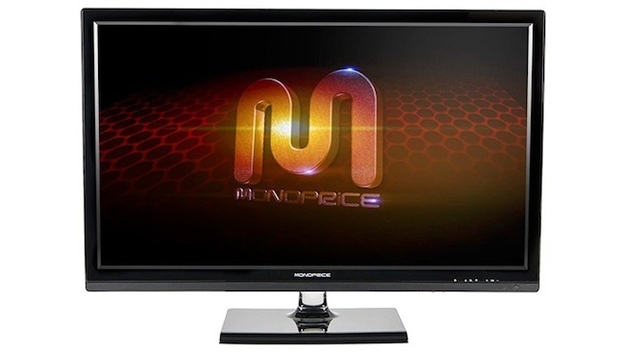 "Before we enter a product category, we make sure we have a product manager internally who's an expert in that area," says Kumar. "What we also do is try to make sure that we're about 50% below what a retailer would be selling that product for." A 10% discount, he says, isn't enough to convince people to take a risk on an unfamiliar brand. This means no TVs, laptops, or smartphones.
It means no low-to-midrange monitors, either. But in high-end monitors, Monoprice saw an opening. In June and July, a flurry of forum activity and gadget blog posts flagged some curiously cheap Korean monitors. These variously branded 27-inch hi-res IPS displays undercut similarly specced hardware from name brands by up to 75%, but were only available mostly on eBay and in limited quantities. Reviewers confirmed: They were legit.
"We definitely noticed those write-ups out there, and we'd seen other people selling monitors to eBay," says Kumar. "We had discussions with a number of different contract manufacturers in Asia, they sent us samples, we tested out those samples, and they performed great."
Monoprice gained a new product line, buyers gained a warranty and a return policy. And with that, Monoprice had seeped into another crevice in the increasingly fragmented hardware word.
Kumar says he's looking to high-end audio equipment, car audio, and home automation hardware next. He's keeping an eye on Amazon's Basics products, but isn't worried yet. (Though he pushed back a bit against a repeated question: Why doesn't Amazon just do what you're doing?)
He said he would even consider selling Monoprice hardware at retail, under the right conditions.
"If it's something that would help generate a value to an end customer," he says, "we would consider it." And whether online or off, it's not hard to imagine a near-future scenario where Monoprice has become a real hardware player. Few noticed as budget brands like Vizio, Dynex, and most recently Hisense crept onto store shelves, undercutting established brands and slowly dominating floorspace.
Monoprice may be on the same path — if it doesn't syphon the last drop of blood from Best Buy's veins first.
Correction: An earlier version of this article said the company was growing at between 20%-25% a year. A Monoprice spokesperson says the number is 25% - 35%. The post has been updated.