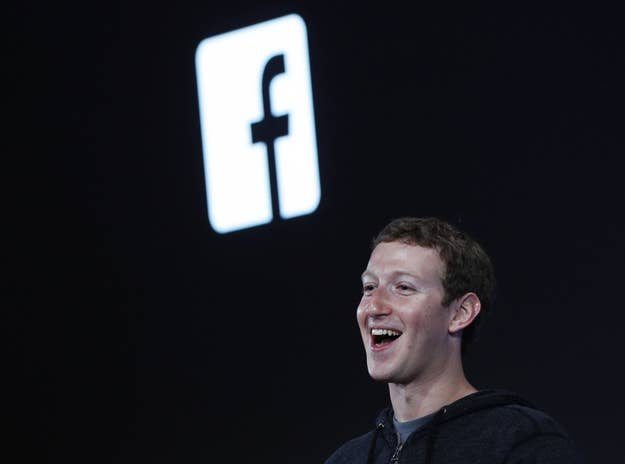 By Mark Zuckerberg's own admission, Facebook is now a mobile company. It used to be a website. Now, first and foremost, it's a collection of apps.
To cope with this new reality, Facebook is now willing to carve itself into countless smaller pieces, to experiment again with anonymity, and to aggressively pursue, to the tune of billions of dollars, any other company that's stealing smartphone users' attention. "In order to make these things really be able to reach their full potential," Mark Zuckerberg told TechCrunch, "I do think over time we're going to have to create more specific experiences." It's been called the Great Unbundling — Facebook, now celebrating its 10th anniversary, is bracing for a post-Facebook world.
This is a natural process for any large tech company — if Microsoft or Apple had never branched out, they might not still exist — but the universe in which Facebook operates is fast moving and unforgiving. Facebook, specifically, is on the prowl for the next big smartphone app, whether it comes from inside the building or not.
What Facebook hasn't talked about in its anniversary press tour is its secret weapon: At the end of last year, it quietly acquired, for over $100 million, a small Israeli firm called Onavo. The deal was announced and covered at face value: Onavo makes a popular app that cuts down on smartphone data use, and made compression technology that Facebook could use for its new Internet.org initiative, which aims to expand internet access around the world.
But in the months leading up to its acquisition, Onavo had transformed from a data-compression company into a startlingly effective analytics firm. Put bluntly, it had developed the only service that could identify, with precision, how many people were using almost any iOS app. It had amassed a sample size of over a million people, whose ongoing app usage it was able to measure directly. Onavo began to sell this data to tech companies and venture capitalists for thousands of dollars a month, and released some of it to the public for free. In its short life, the service became indispensable. "Onavo was the best," said Walt Roloson, who leads investment at Austin-based Impossible Ventures, who remembers that it was "surprisingly" close to reality. "Honestly, I haven't found a replacement," he said. "App Annie and directional services are still useful, but those aren't much better than checking the top apps [in the App Store] each day." Fred Wilson of Union Square Ventures also told BuzzFeed "a number of [his] companies" used Onavo, noting, "it was a great service."
Shortly after announcing its acquisition by Facebook, Onavo discontinued its public Insights service. Then, without warning, it deleted the entire Insights subdomain from its site, removing scores of blog posts and previously available free data. A Google search for "Onavo Insights" turns up a field of dead links and Google ads for "replacements"; numerous blog posts and tweets linking to Onavo data are now broken.
But the company's data-saving app, from which Onavo gathers its data, is still in the App Store. It was recently updated with a new terms of service that acknowledges the Facebook acquisition. The company tells its users that, with regards to data collection, nothing has changed:
Installing or using the Services on your mobile device transmits to Onavo certain information about your devices and how you use it in connection with the services. For example, we may receive information such as the type of device you use, its operating system, your mobile carrier, your device identifier, applications you have installed, your usage of applications you have installed, your usage of applications and their data consumption and the activities you have undertaken in relation to the Services [ed.: emphasis ours]. By installing or using the Services you agree that we can receive this information.
The data is still coming in. But it's not going out.
Its privacy policy, updated on Dec. 20, contains the following:
We use the information that we receive to operate and improve the Services, develop new products and services, analyze usage of our Apps and other applications on your device, to support advertising and related activities, and for other purposes.
Onavo's app, which was later forked into Onavo Extend, Onavo Count, and Onavo Protect, has been around since 2011. Its original pitch was simple and appealing: By rerouting your phone's internet traffic through Onavo's servers, the company was able to reduce your data usage significantly. A 2011 review called Onavo "a must-have app for any and every iPhone user on a data plan."
This remained Onavo's appeal for some time. Its apps were useful in a number of ways: They could compress your data traffic, but also record per-app data usage, showing you which of your apps was using the most data. They could encrypt your data on public Wi-Fi networks as well. They were worthy utilities, which is why they amassed "millions of users," according to the company.
Shortly after the acquisition announcement, and contrary to official explanations, AllThingsD's Mike Isaac suggested that Onavo's analytics platform was its real value to Facebook. "Facebook can use that download and user activity data to spot trends in apps that are up and coming, potentially spotting at a very early stage the types of apps that are gaining traction with the public," he wrote.
The acquisition had also come at a slightly raw moment for Facebook. The company was finding itself in a defensive pose more often than it wanted: After a well-timed Instagram acquisition, Facebook waited for Vine to popularize mobile video sharing before building it into the app. Its ill-dated Poke app was an odd and obvious clone of Snapchat. Twitter was claiming a preemptive victory in the fight to control the live internet, and forging deals with TV networks. In small but significant ways, Facebook was getting beaten.
Apple and Google, which run the two largest mobile app ecosystems, have traditionally been at a major advantage when it comes to identifying newly popular apps and app categories. But their data is limited in ways Onavo's is not — Onavo, because it functions as a full-fledged VPN, records not just how many times an app is downloaded or its servers accessed, but precisely how and when it is used and where it sends data.
During its short period of availability, Onavo Insights had become a fixture in the startup world. It was popular among mobile gaming startups — one source says Zynga and Supercell were clients — as well as with VCs (venture captial firm Andreessen Horowitz, which was also said to be a client, declined to comment. Marc Andreessen sits on Facebook's board). It was particularly valuable for keeping tabs on apps that existed outside of the Facebook platform. The rise of WhatsApp, whose representatives declined to comment for this story, was traced and covered using Onavo's metrics. Snapchat, which doesn't share its user statistics publicly, referred users and the press to Onavo's published figures in the weeks before Facebook's attempted $3 billion acquisition:
Facebook did not return a request for comment regarding its plans for Onavo. The Internet Archive reveals that the Insights subdomain was active until the 19th of January. On the 20th it began redirecting to Onavo's main page, which makes no mention of the analytics product. Onavo's "Acquisition Insights" product had launched just a few months earlier, in August. The Insights Twitter feed went silent on Oct. 7 without any official announcement. Links to Insights blog posts or charts now produce error pages.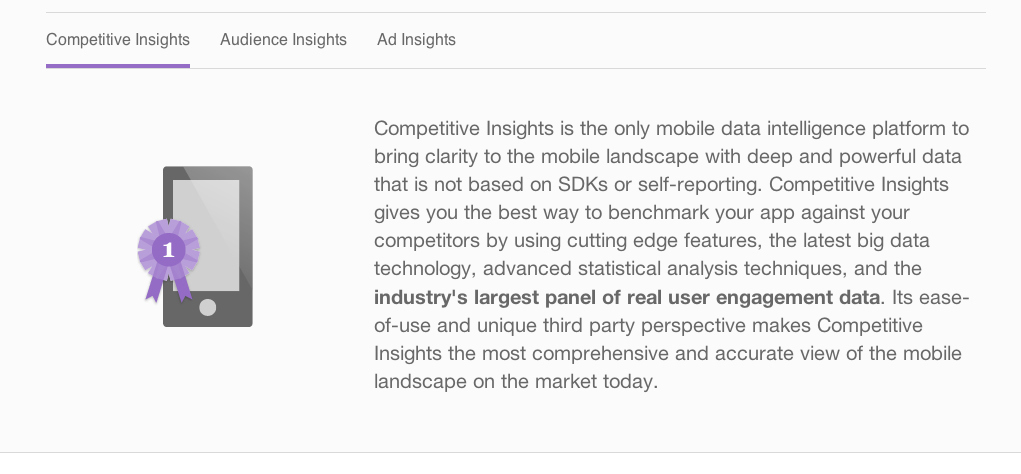 Onavo's data may have been good, but eventually would have become common knowledge — any venture firm, startup, or tech company willing to cough up roughly $100,000 a year could have access to the same intel, and see the same trends.
But now Facebook, a company with a lot of cash and a publicly stated desire to branch out in new directions, appears to have sole access to one of the most valuable intelligence resources in tech.
Onavo isn't the first time Facebook bought a company solely for its unorthodox and effective data-gathering techniques: Octazen, a Malaysian company that was widely acknowledged at the time to be the most effective data-scraping operations on the internet, was purchased by Facebook in 2010. And there are even shades of Facebook's purchase of Snaptu, a developer that provided a platform for bringing complex services to basic feature phones. Shortly after the Israeli company announced partnerships with LinkedIn, Twitter and certain Google services, Facebook closed it off to the outside world — a large setback for companies that didn't have another ready way to provide access to the developing world. "Whoever is making these calls has a great understanding of the ecosystem and where there is leverage," Roloson said. "Onavo was the only place you could look up a 0.01% app and have a feel for performance."
Onavo's acquisition will be a major setback for many of Facebook's competitors, large and small; it's the only analytics service that could credibly claim to identify the next Facebook before it blew up. It took a novel concept and over two years for Onavo's free apps to start producing such useful data, and there's no obvious replacement waiting in the wings. The closest apps on the market now are VPNs like Hola, which are designed to help users circumvent regional restrictions for videos. Major Onavo alternatives in the App Store are few and far between.
Whether Facebook can come up with the next big thing is anyone's guess. But now, with an unwitting, million-strong focus group, its chances of figuring out what that thing is, and either cloning or buying it, just got a lot better.
This post was updated with comment from Union Square Ventures' Fred Wilson.