The Army's Failed, Embarrassing Plan To Teach Soldiers About Cybersecurity
Preventing cyber attacks is a national priority. So why doesn't the military's cybersecurity awareness program take itself seriously?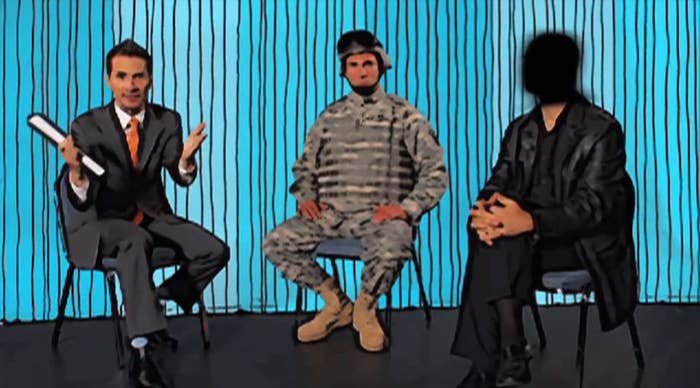 Two months ago, BuzzFeed published a story about a serious Army cybersecurity flaw. President Obama has said that cybersecurity is one of the "most serious economic and national security challenges we face as a nation," yet, as of writing, the Army's flaw — which could give unauthorized users access to military computers — still has not been fixed.
When asked about the issue, an Army spokesperson assured BuzzFeed it had plans to improve its cybersecurity — which included an Information Assurance/Cybersecurity
 Awareness Week.
Well, Cyber Awareness Week has arrived, so we checked out the military's campaign. Here's the website which contains some recent comics and guidelines, as well as links to the Army's "On Cyber Patrol" videos.
The video series, an Army CIO's information awareness initiative started in 2006, features hokey names, racial stereotypes, clip art era graphics, and dismal view rates — in some cases less than 100 after months online.
When faced with a report that the system soldiers use to access official computers is critically insecure, this was their response.
Whether or not the information is good (it's shallow, but mostly sound) or the presentation is effective is immaterial: in total, these videos have been viewed only about about 7,000 times; one, about security pitfalls of geotagging, had only 18 views at the time of writing.
The Army alone accounts for over a million members of the Armed Forces — and these videos are available to the public. Together, the "On Cyber Patrol" program's videos have attracted zero comments from military personnel, or anyone else.