Gavin Newsom Wants To Turn Your City Into A Startup
Can a government be run like a Silicon Valley tech company? An interview with Gavin Newsom.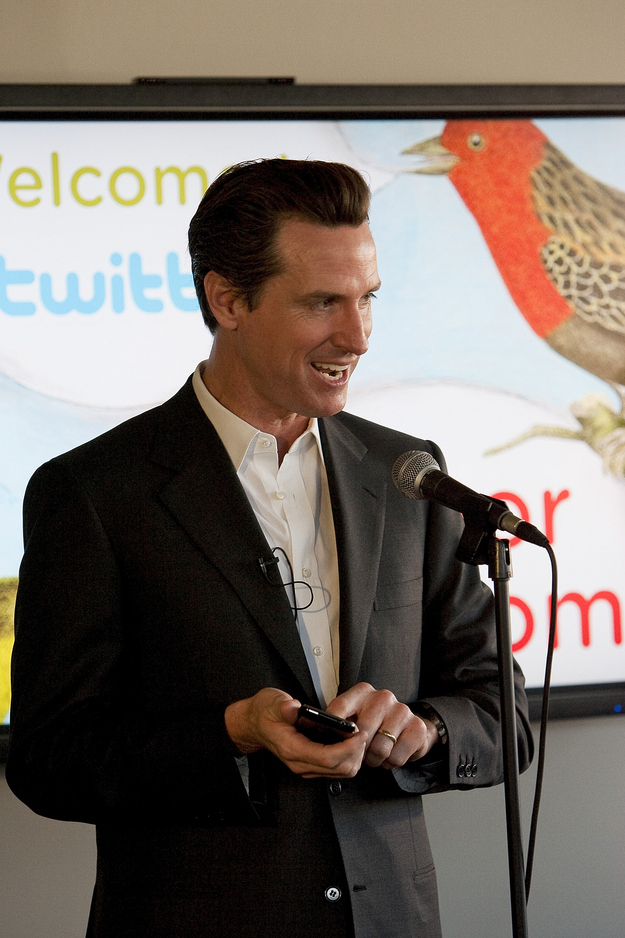 Like every politician, Gavin Newsom likes to talk about his plan to reinvent the government. But his plan looks more like a blueprint for a Silicon Valley tech firm than a sprawling government bureaucracy.
The California lieutenant governor's new book, Citizenville: How to Take the Town Square Digital and Reinvent Government, offers a roadmap that's loaded with concepts like gamification, social networking, and open source platforms — which, he argues, are necessary to engage a generation of digital natives.
BuzzFeed spoke with Newsom about his plans.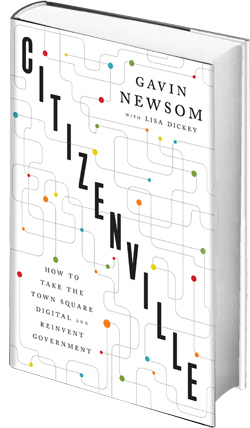 BuzzFeed: Citizenville calls for governments to release open data so that private citizens can develop digital tools to improve the government. Is San Francisco's DataSF App Showcase — an app store for the city — an example of what you are proposing?
Newsom: Yes. That was so exciting. We put data sets online on a platform to have third party developer make apps. What would have cost tens if not hundreds of thousands of dollars and taken us months if not years to do, they did in days and weeks, for no money. We couldn't do that from a government perspective. It has taken off. There are government app stores across the country.
Why do you recommend governments ask private citizens for help instead of just hiring their own internal tech teams?
The biggest complaint I get from tech leaders is that they can't hire enough talent. The consequence is that they are very competitive with one another. Imagine, in that kind of environment, how difficult it is to make a case for a civil service position. That is by no means to suggest that there aren't outstanding leaders in government. It is just more of an exception.
What do you think of President Obama's digital efforts?
He raised the bar. What president did in his first day in office with open government. That executive order reads as so idealistic. It is just like Mark Zuckerberg's IPO letter, in terms of what can be. Obama did incredible things in the first few years with openness, data sets, and transparency. Unfortunately we didn't see follow through. The momentum waned. That is some of the frustration with the drone issue of secrecy and memos that were not made public and the lack congressional oversight. It is not an indictment, but I'm hoping we can resuscitate and revitalize it.
Is it possible to bring that back?
The revitalization is starting with cities. A lot of mayors took up the baton because of the external pressure. Organizations and groups educated us. People like Tim O'Reilly [the open source advocate] are saying we have to pick it up at the local level and people like [Code for America's] Jennifer Pahlka are placing talent in departments all across the country.
You open your book with the 2011 election in Los Angeles when only 12 percent of registered voters went to the polls. How can you expect digital tools change that level of citizen apathy?
It is not just e-government and online efficiency. It is a new distribution of decision making, collaboration, active participation, and citizen engagement. A whole generation of folks who have grown up as digital natives are also the generation of choice, the participation generation. Their expectations of service are different than digital immigrants like myself, who are used to a professor student model, the broadcast model. You have to be customized not standardized. Half a billion people are spending time on online games. The typical young person spends more time each year on online games than in the classroom. How can we harness that energy, not just for Angry Birds but for a Citizenville app for democracy?
That's the whole question. A government app isn't going to exactly be cool. Will people actual use it?
We are virtually farming and spending billions of dollars on virtual goods. A few years ago, no one would say that you could make people do that. In Manor, Texas they've created a virtual point system with Innobucks and are recognizing how to translate them into offline real life benefits. If we can make it fun and use civic currency and develop civic software, we can take the lessons from these brilliant geniuses who are advancing gaming, and apply it to democracy.
Part of your proposed Citizenville app involves people spending real money to improve their neighborhoods, instead of spending real money to build their virtual farms. Won't that just translate into greater disparity as rich people pay for improvements in their own neighborhoods?
It isn't just financial capital. It is human capital and the spirit of engagement. It isn't just about spending money but expressing one's point of view. It is people's desire to have their self worth recognized. It is the latent desire we all have to improve our neighborhoods.
You have been criticized for having big ideas but little follow through as mayor.
I'd like to know what those ideas were.
Take city-wide Wi-Fi for example.
That effort was a done deal and was tripped up by the board of supervisors. There was real nobility in the effort. And it raised the bar of consciousness on the issue. There is wifi in public housing which didn't get the same press attention.
What about the Connected Bus pilot program offering free Wi-Fi on public buses? It seems particularly symbolic given the digital divide epitomized by the city's public transportation versus tech company buses with wifi.
The demonstration of the pilot was a big success. John [Chambers] at Cisco used San Francisco as a way to play around with the idea of a connected bus and people had fun with it. It just went to the spirit of being willing to try new things. There was no intention of it rolling out. When you are willing try new things, it will attract like-minded people. We were a laboratory of innovation. There is trial and error in this. It's learning from those initiatives. Some things took shape and some fell short, but even if the technology didn't come through, it set an attitude that we can do this.
You proposed the Citizenville Challenge to people across the country to implement digital changes in their government. Have any cities taken on the challenge?
Dozens of them. Austin, Fresno, Philadelphia. I'm meeting with Philadelphia Mayor Michael Nutter, the president of the United States Conference of Mayors, tomorrow to announce that we are asking all mayors to take the challenge.
I have to ask, are you running for governor?
There is nothing worse than a politician who gives the pat answer to that. It is fairly clear to people who know me that I have an executive bias and entrepreneurial energy, and I can't imagine a more extraordinary place to advance this platform. So, yes. I would love to if given that opportunity, but politics being what it is, it is all about the timing.