A California Lawmaker Hopes To Release Orca Whales From SeaWorld
Assemblymember Richard Bloom (D–Santa Monica) will propose a bill inspired by the documentary exposé Blackfish. If the bill is enacted, the San Diego park's killer whales "shall be rehabilitated and returned to the wild where possible."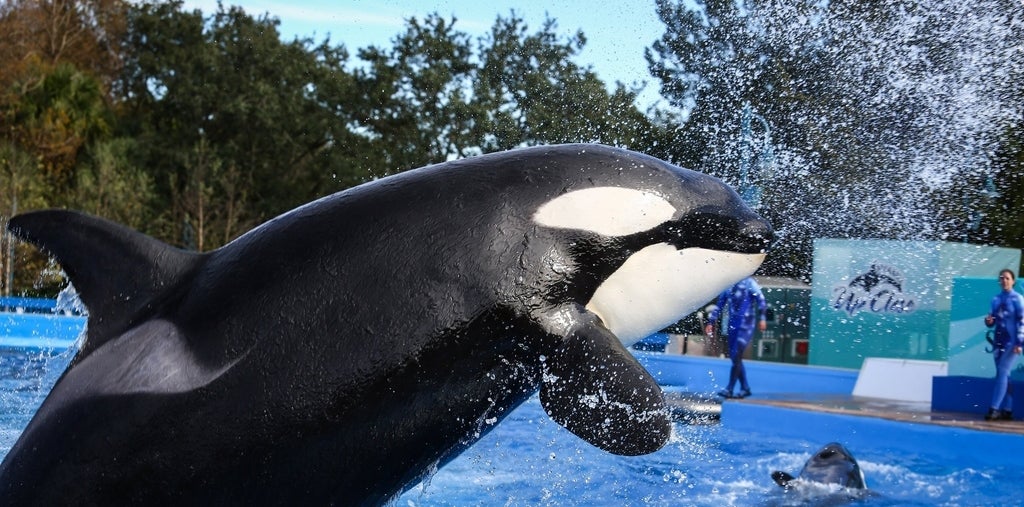 Less than 24 hours after Free Willy star Bindi Irwin announced her employment at Sea World, a San Diego lawmaker will propose a plan to outlaw orca captivity.
This morning, the Orca Welfare and Safety Act will be introduced by Assemblymember Richard Bloom at a Santa Monica Pier press conference. Violators of the proposed bill would face up to $100,000 in fines and six months in jail.
"There is no justification for the continued captive display of orcas for entertainment purposes," Bloom explained in a written statement. "These beautiful creatures are much too large and far too intelligent to be confined in small, concrete pens for their entire lives. It is time to end the practice of keeping orcas captive for human amusement."
Gabriela Cowperthwaite, the director of Blackfish, along with Naomi Rose, marine mammal scientist at the Animal Welfare Institute, helped Bloom construct the bill.
"The Blackfish effect has never been in greater evidence — everything has led to this, the first serious legislative proposal to prohibit the captive display of this highly intelligent and social species," Rose wrote in an email. "SeaWorld should join with this effort rather than continue to fight it. They can be on the right side of history."
Jordan Uhl, a spokesman for PETA, sent BuzzFeed the following statement from PETA President Ingrid Newkirk:

In the 21st century, it's time to recognize that the orcas and dolphins held captive at SeaWorld do not belong there at all. Their containment in pitiful swimming pools instead of great oceans and in isolation instead of pods condemns our own race's greed and obliviousness. At SeaWorld and other animal abusement parks, these once-magnificent beings are separated from their families—including babies who are torn from their mothers' sides—and can swim only in endless circles between concrete walls, the constant stress of confinement driving them to lash out violently in frustration at each other and their human captors. PETA and kind people around the world have called on SeaWorld to retire these deprived orcas to a seaside sanctuary, but the park continues to defend its overt cruelty. This bill has the potential to end the deep injustice of exhibitions of captive marine life.
Fox Business reports that SeaWorld (SEAS) shares dropped 5.67% after concerns the orca shows would be banned at the San Diego park.