These College Students Painted A Mural For Class And The Results Are Gorgeous
If only all homework assignments were this gorgeous.
UCLA professor Judith Baca tasked her 10 students to engage in their community by designing and installing a mural.
The students, who took the two-quarter course called Beyond Mexican Mural: Beginning Muralism and Community Laboratory, came through with a 60-foot work of art.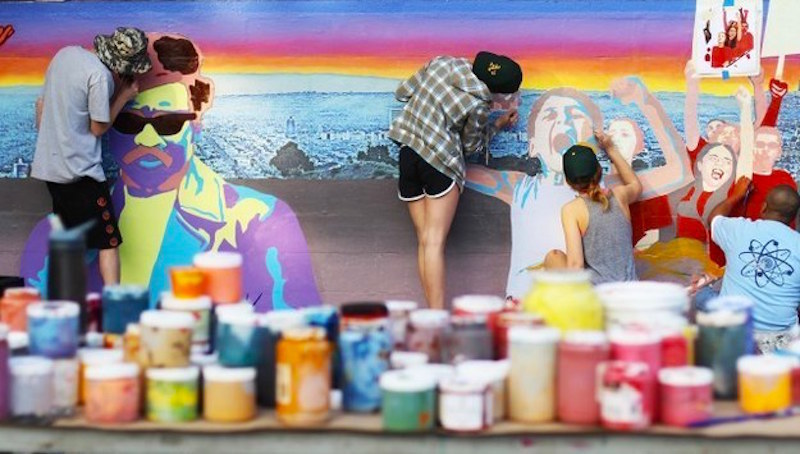 The team of students took inspiration from Mexican muralist David Alfaro Siqueiros.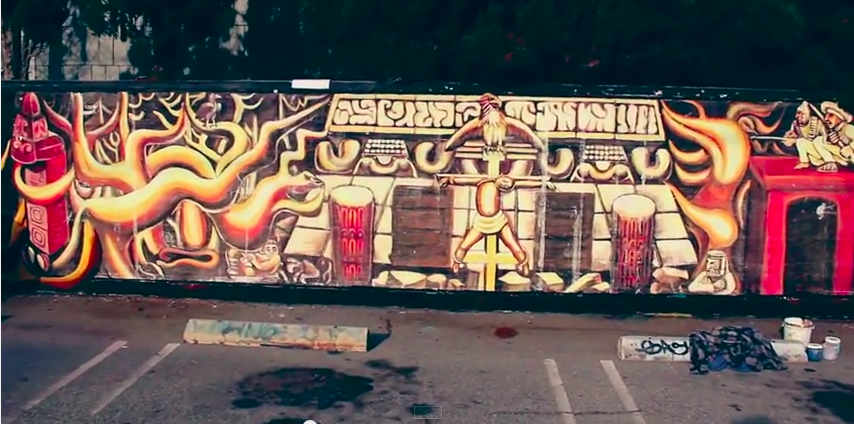 The end product, which is located in the beachfront neighborhood of Venice, is a seamless mix of traditional painting and Photoshop techniques.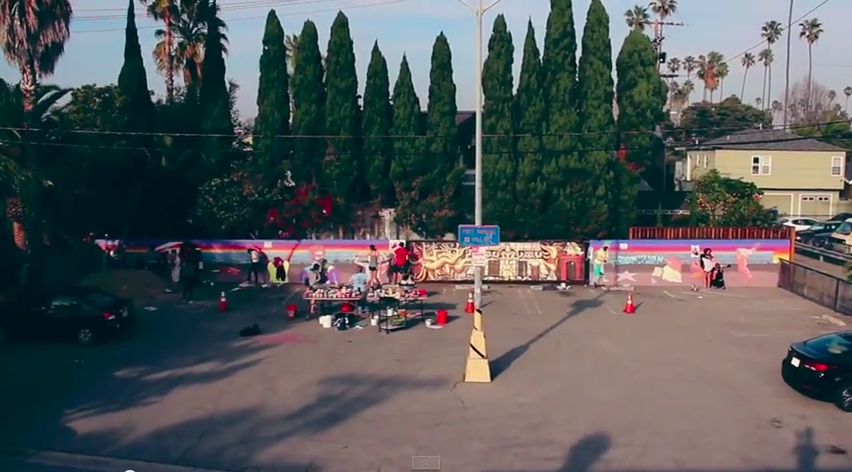 The piece, dubbed "LA Tropical," depicts different social aspects of Los Angeles.
"People are stuck in their little bubbles near campus, but there is a lot of social history in Los Angeles," student Evan Edwards told UCLA's Daily Bruin. "If you live in the area, that history is definitely important to know and think about."
They covered local landmarks.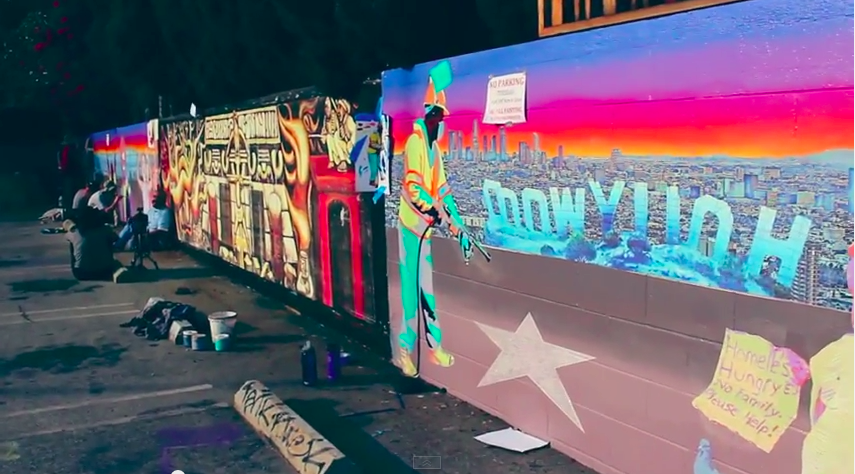 And also delved into racial issues within the community, like people of color using public transportation.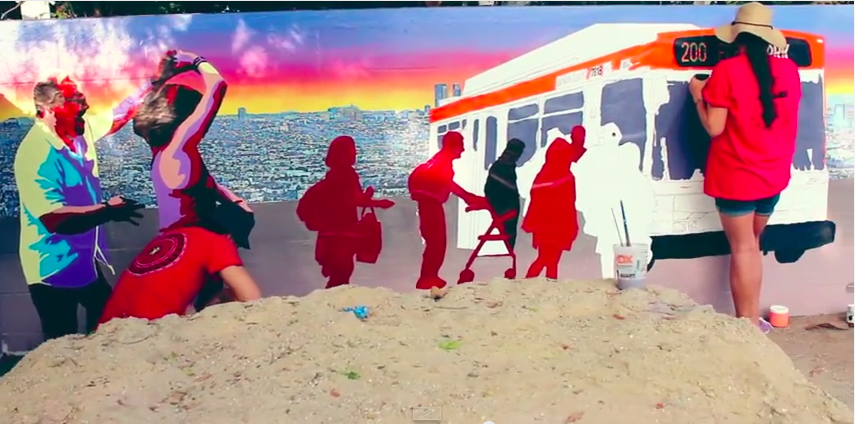 And the race riots of the 1990s.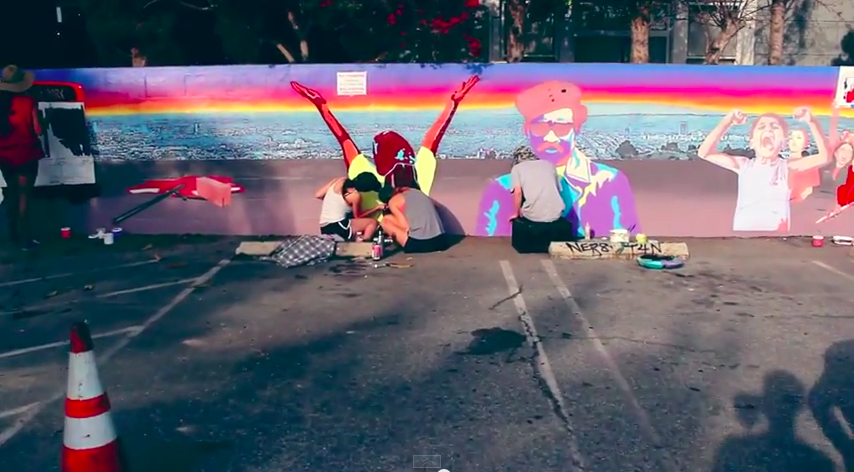 The students asked themselves, "What is L.A. in 2015?"