One afternoon in late March, a boy named Jack visited Powell's On Hawthorne, part of a well-known independent bookstore chain in Portland, Oregon. And he puked there. A lot.
But that's not where things ended. On April 1, Powell's received a handwritten thank you note from Jack. The envelope read, "Attention Barf Cleaners," just in case there was any confusion as to who it was for.
"I don't know their names but I thank them alot [sic] and I'm sorry again for throwing up," Jack wrote. "And I hope you enjoy your ice cream."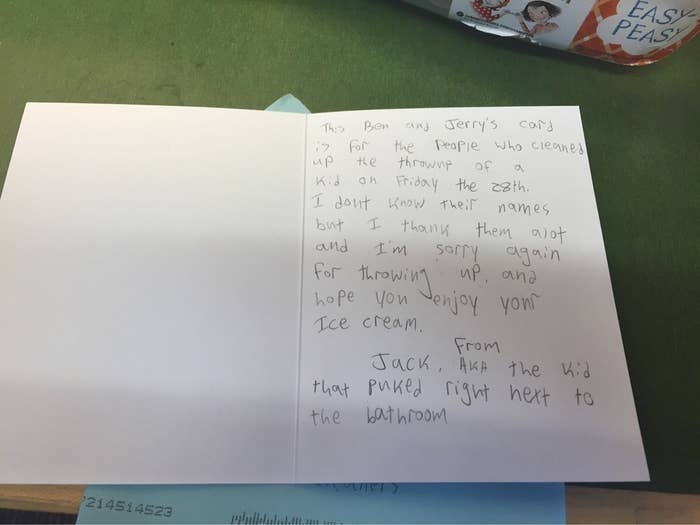 In 16 years at Powell's, Wicka said she's rarely had to clean up puke. Never once has she gotten a note like Jack's.