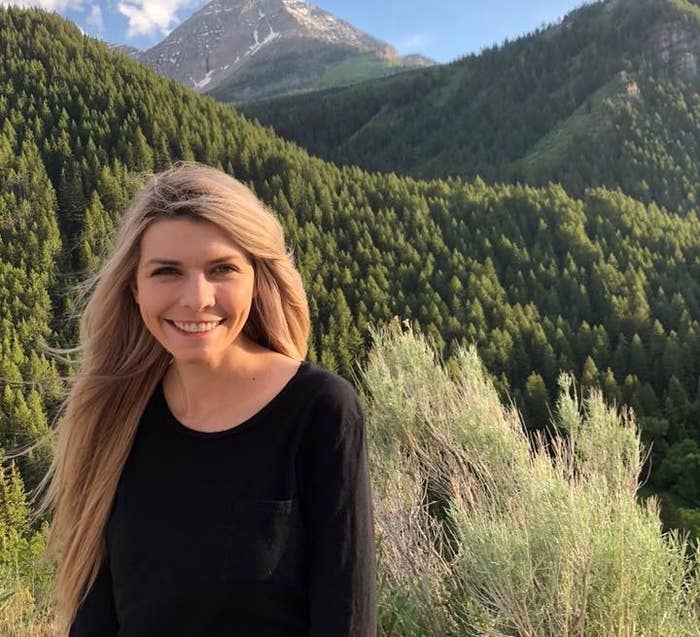 A Salt Lake City woman was shot and killed by her boyfriend's ex-wife Sunday while decorating a Christmas tree, according to police.

Lisa Williams, 26, was at her boyfriend's apartment decorating for Christmas with his 3-year-old twins at the time of the attack.

Chelsea Watrous Cook, 32, came to the apartment to bring cold medicine to one of her children, according to a police report published by CBS News, which police said they could not immediately independently share with BuzzFeed News.

Cook was allegedly asked to leave the apartment but refused, according to the report published by CBS, and then locked herself in the bathroom and called 911.

She then exited the bathroom and allegedly shot Williams several times.
Williams' boyfriend, who is not named in the police report, then entered the apartment from the parking lot. He grabbed the gun away from Cook and tried to help the wounded Williams.

According to the police report, Cook "walked over to their children and sat on the recliner chair."

Cook then walked away toward her coat, at which point Williams' boyfriend grabbed her and pinned her against a wall until police arrived.

Williams was brought to a hospital, where she died of her injuries.

The children "were present during the entire ordeal," the police report said.

In a Facebook post, Williams' mother, Tawny Williams, said her daughter "was so kind, sweet, generous, loving, and brought joy and excitement to every aspect of life."

"She was magic, and I want her remembered for how she lived and not for how she was killed," said Tawny Williams.

An obituary posted by a funeral home said Williams grew up in Arizona and moved to Utah in 2015 to be near her sister. She loved children, particularly her nieces and nephews, and she enjoyed caring for plants.

"She had a green thumb and a passion for plants," the obituary says, "Especially finding and reviving the ones that were struggling — 'It makes me love them more,' she'd say."

In a GoFundMe campaign, Rebekah Williams described her sister as "the most amazing and sincere individual" who "spread beauty and happiness" wherever she went.

"She loved all of the small things and was enamored with making every little thing special and beautiful," Rebekah Williams wrote. "From our Parisian themed dates to finding the saddest plant in the store as a project to bring back to life she made everything better, she sought out life."