Some Artist Apparently Turned Obama, Beyoncé, And Jay Z White For Wikihow "Congressman" Guide
Wikihow has apologized for the "disgraceful" illustration, removed it, and promised "action to prevent future recurrence."
Wikihow may be known for its wacky illustrations, but people are not too happy after finding one that seems to show Obama, Beyoncé, and Jay Z as white for an article on "How to Become a Congressman."
Here they are side by side for comparison: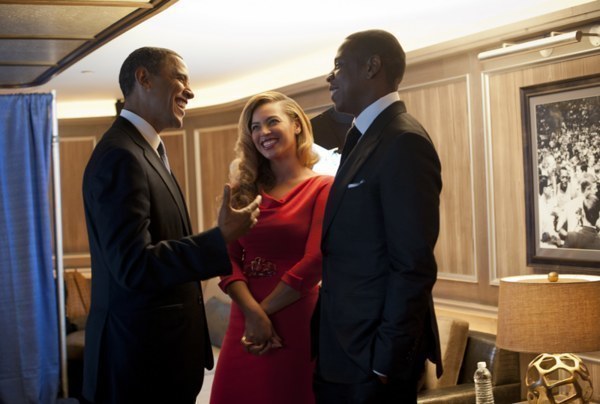 People are calling it disrespectful, racist, and quite literally "whitewashing."
And, of course, many people are pointing out the irony of using the illustration in an article about "How to Become a Congressman."
Wikihow has apologized for the illustration and removed it, calling it "disgraceful" and promising to take "action to prevent future recurrence."
Erin, the 17-year-old from New Orleans who runs @beyupdates_, called the illustration "unacceptable."
"I think they're only 'sorry' because the situation was brought to light. They still never gave anyone a reason why the picture was posted in the first place," Erin told Buzzfeed News.
UPDATE
Wikihow has further apologized for the illustration, and offered an explanation of how it happened:
"When we saw the whitewashed image of Obama, Jay Z & Beyoncé, we were disgusted & ashamed. It never should have been on wikiHow. Within minutes of the 1st tweet, a volunteer removed the image. We then started investigating how it got on wikiHow at all.
"We learned it was made 3 years ago by a team of illustrators who work as one. One person sketches, the other person colors. The sketcher sent the colorist a black and white sketch. The colorist did not know the race of the models. The colorist wasn't aware it was Obama and Beyoncé. We don't think the illustrator intentionally whitewashed here.
"This doesn't excuse the fact that we hosted a terrible image on wikiHow and we needed more diversity on that article period. We're talking with our illustrators to prevent recurrence and encourage diversity. Especially in positions of power."