It was a normal Friday evening on the bus in Toronto until...wait, what's that?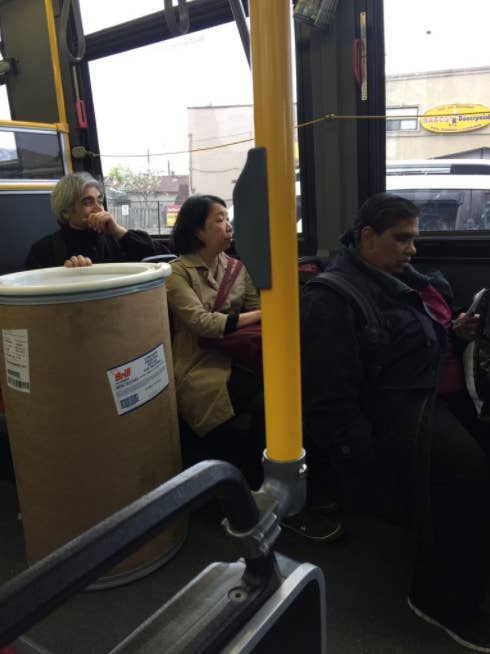 Let's take a closer look...
That's right. This mysterious bus rider had with him a MASSIVE TUB OF CINNABON FROSTING.
People were inspired by the mystery man and his apparent Cinnabon love.
He was dubbed a hero.
And everyone's dying for some backstory.
Who is he???
Though many wondered if something ~nefarious~ was afoot.