NPR Tweeted The Declaration Of Independence And Some Trump Supporters Were Offended
"Literally no one is going to read 5,000 tweets about this trash."
In celebration of the 4th of July, National Public Radio tweeted out the Declaration of Independence in a series of more than 100 tweets on Tuesday.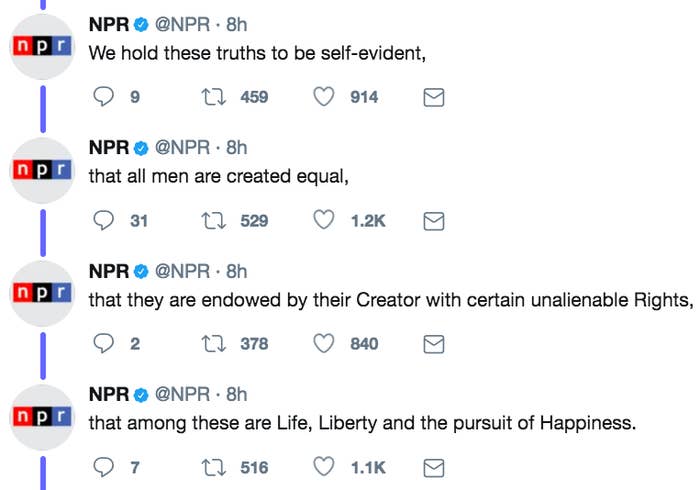 Many people responded with praise for the historic document, and thanked NPR for sharing it.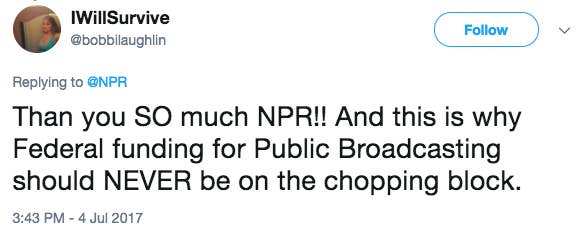 But...not everyone was so pleased. In fact, several Trump supporters were outraged at what they viewed as a political act by NPR.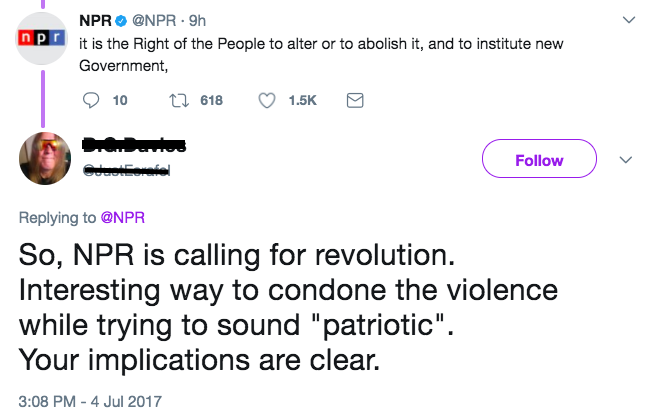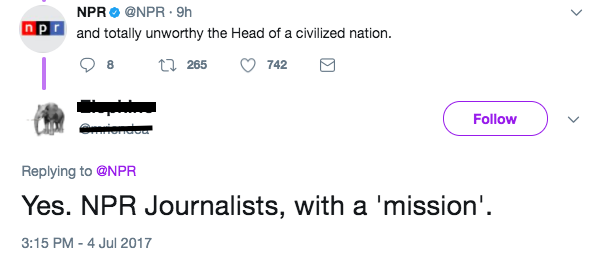 One person called the Declaration "propaganda."

A few said NPR should be defunded.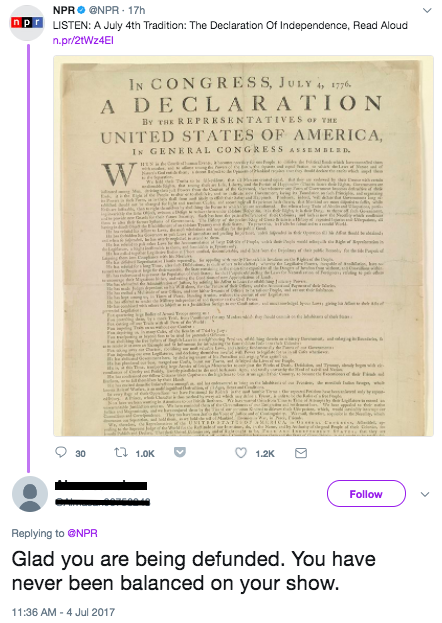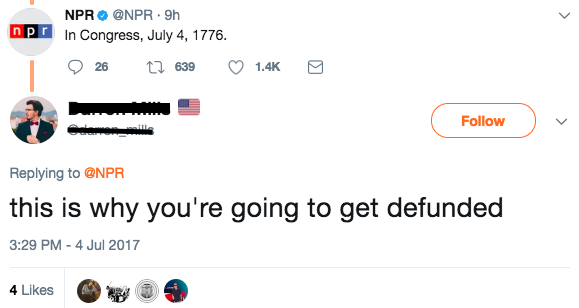 Including one guy who complained about NPR posting "5000 tweets about this trash."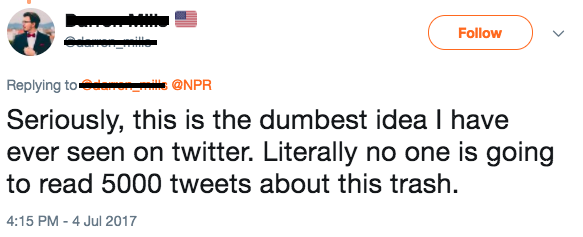 Some, though, just kept it concise: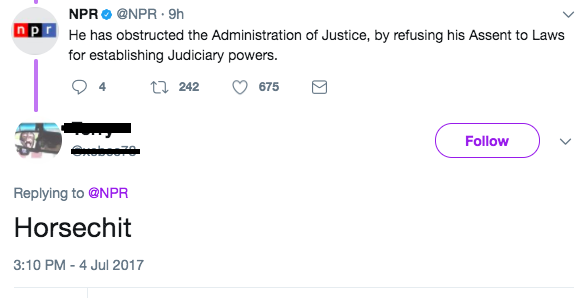 People quickly noticed the responses — and they could barely believe their eyes.
Out of all the Declaration of Independence tweets, this is the quote that got retweeted the most: