When President Trump arrived in Saudi Arabia on Saturday and met King Salman, Trump did not bow, shaking the king's hand instead.
Trump mocked Obama for it in 2012.
On Saturday, many Trump supporters compared the two greetings and praised the current president for not bowing. (Many also celebrated First Lady Melania Trump for not wearing a head covering in the Islamic kingdom).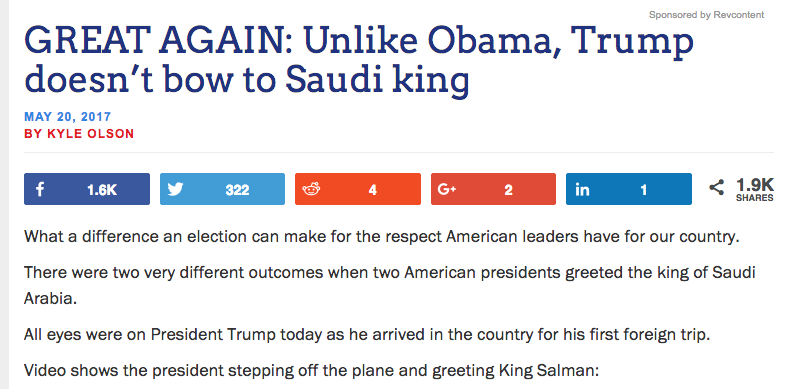 To be clear, when First Lady Michelle Obama visited Saudi Arabia in 2015 she also did not cover her hair...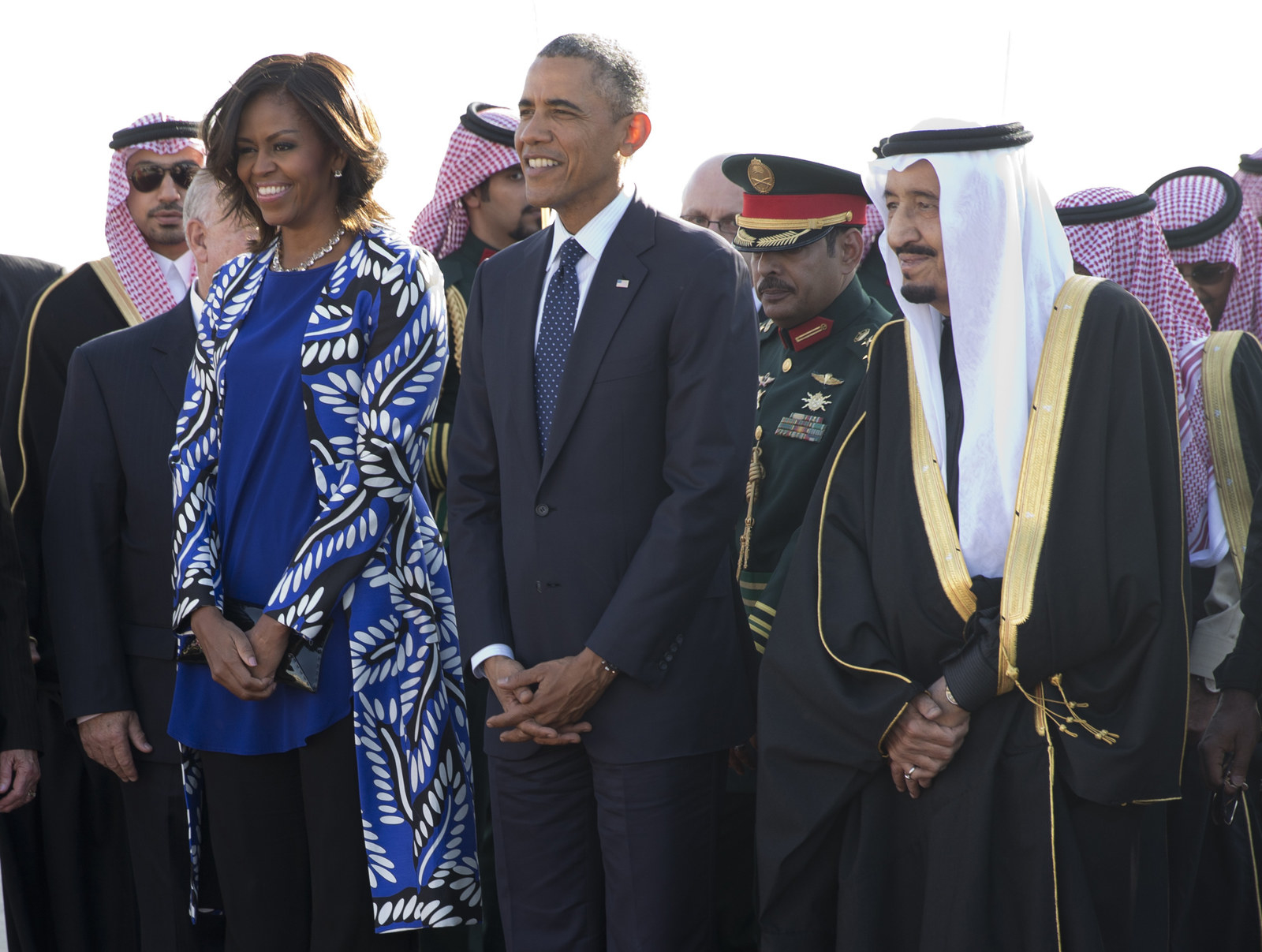 Something Trump criticized her for at the time.
However, people are now wondering if Trump did, in fact, bow before the Saudi king later on Saturday. When the king presented him with Saudi Arabia's highest civilian honor, Trump did...something resembling a bow.
video-cdn.buzzfeed.com
The King Abdul Aziz Collar, which was awarded to Trump for "his quest to enhance security and stability in the region and around the world," has also been given to Russian President Vladimir Putin, British Prime Minister Theresa May, and Presidents Barack Obama and George W Bush.
After ducking down to allow the king to place the collar over his head, Trump bent down again for just a moment.
Liberals jumped on the moment, saying Trump had bowed to receive the collar.
Many criticized the lack of outrage from the right as hypocritical.
Quite a few people thought it looked like a curtsy.
But some Trump supporters did defend the president.