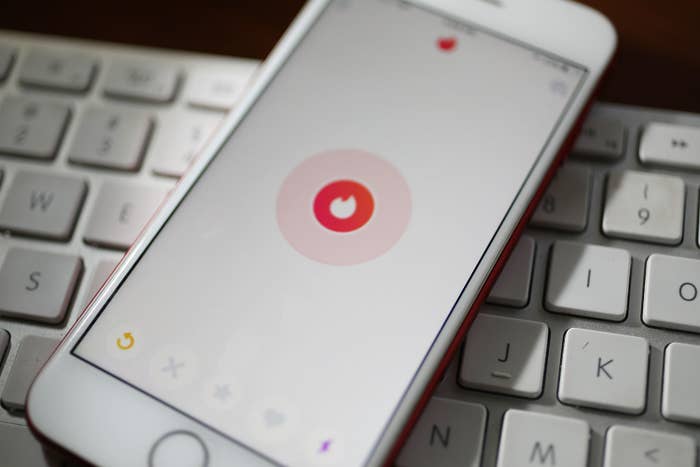 Tinder will no longer ban people for using the app to fundraise for causes related to Black Lives Matter, a spokesperson said after an inquiry from BuzzFeed News.
The change comes as tens of millions of dollars have been raised for bail funds, Black Lives Matter, George Floyd's memorial fund, and many more causes protesting police violence against the Black community. In recent weeks, some people found an unexpected place to fundraise: Tinder.
More than a dozen people told BuzzFeed News they'd used Tinder to encourage their matches to make donations, sign petitions, and show up to protests.
Many of these people got suspended or banned from the app for doing so, with no explanation as to why. And when the company tweeted a statement May 31 saying they'd donated an unspecified amount to Black Lives Matter, some of those who were banned for their fundraising were left angry and confused at what they saw as hypocrisy.

After being contacted by BuzzFeed News, a Tinder spokesperson said the company supports Black Lives Matter and will stop banning people for using the app to fundraise for these causes.
"From time to time, our members use Tinder to engage with topics they care about," the spokesperson said. "And while our community guidelines state that we may remove accounts used for promotional purposes, we are dedicated to enforcing our guidelines in line with our values."
"We have voiced our support for the Black Lives Matter movement and want our platform to be a place where our members can do the same," the spokesperson added.
Tinder is now working to address account moderation issues with regard to these newly banned accounts. Anyone who believes they were wrongfully removed from the app over a fundraiser can email questions@gotinder.com.

Several people said they got the fundraising idea after seeing a viral TikTok where Dakota Rouse, a 23-year-old in Chicago, told her matches to send her a screenshot of a donation as their opening line.
Rouse told BuzzFeed News she raised about $300 from around 20 matches, and she's been pleased to see so many other women do the same thing.
"My girlfriends and I have made jokes about how you could possibly swindle money from people on dating apps like Tinder, always in a joking matter of course, but then I thought, maybe this thought process could actually be put towards some good," Rouse said.
While Rouse's Tinder fundraising is still going strong, several people said they were banned from the app for doing the same thing.
Phillipa Mulholland, a 19-year-old in Sydney, Australia, told BuzzFeed News she was banned from the app after sending more than a dozen of her matches the link https://blacklivesmatters.carrd.co/. The website — a landing page with links to petitions, fundraisers, and other anti-racist resources — went massively viral after being posted by tons of celebrities, including Ellen DeGeneres and Alicia Keys.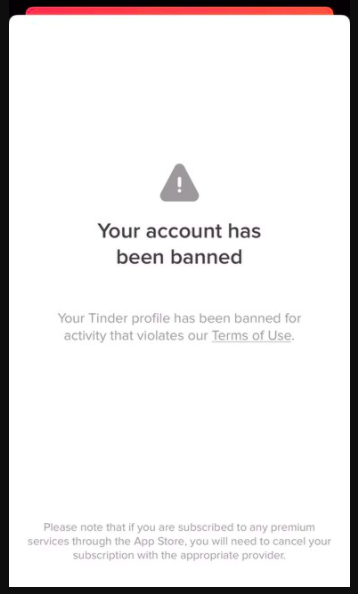 Mulholland, who is Māori and Irish, thinks she may have been banned after one man she matched with said he'd reported her account and then proceeded to harass her with racist and sexist language.
"Tinder got in contact with me a day or so ago asking about my information so they can try and look into why I was banned, but they haven't really got back to me so at the moment I'm still banned," Mulholland said.
Kenzie Davis, a 20-year-old in Brooklyn, told BuzzFeed News she didn't change her bio, but instead sent her matches messages asking them to donate to their local bail fund or Black Visions Collective. She estimates that she messaged about 150 people, and 42 said they actually donated.
She was briefly banned, but later had her account reinstated.
"Still not sure what terms I violated," Davis said.
In their bios, some people have hinted — either subtly or explicitly, some actually meaning it and some only in jest — that they would send nudes in exchange for proof of donation.
Alina, a 21-year-old from Germantown, Maryland, who asked that her last name not be used, set her bio as "if you donate $10 to a blm organization i'll send hoe pics." She said she actually was planning on sending the aforementioned pics, but then she got banned.
"I didn't have time to swipe because I was working, [and then] when I got on my break I was banned," Alina said. "I didn't match with anyone after I changed my bio, but I do live close to an area where there is a lot of Trump supporters and I had my distance up to 100 miles, so I'm sure I had a few people report my account."

While nudity is banned on Tinder, according to their community guidelines, there is no explicit rule against saying you will send nudes on a different platform. The app does not allow you to send photos, so users typically exchange phone numbers or Snapchat names in order to do so.
A Tinder spokesperson said users would not be banned from the app if their bios offered nudes in exchange for donations — but the bios would be deleted.