This is Dylan Olivo, an 18-year-old from Austin, Texas, and his dad, Robert.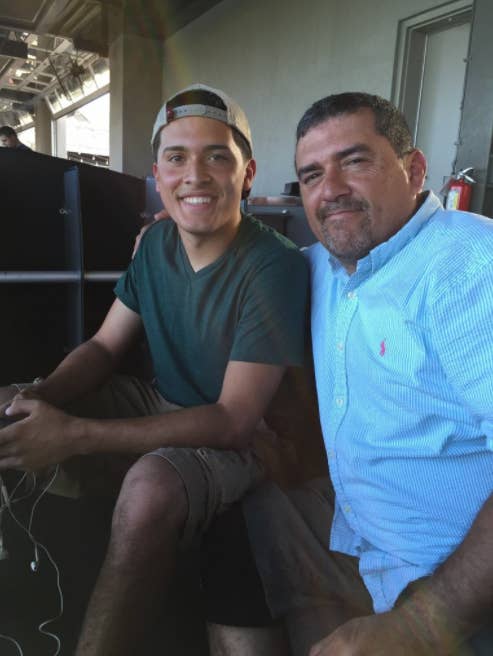 When Dylan was in first grade, he made his dad the coolest Father's Day gift of all time: a handmade Pokémon necktie.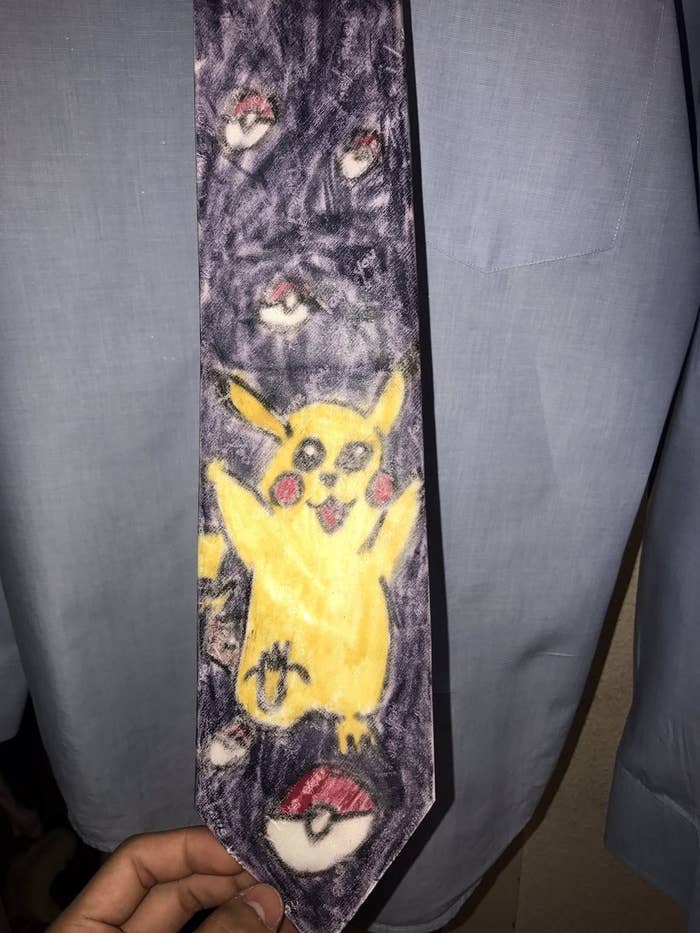 So, 11 years later, when Dylan graduated from high school on Thursday, Robert really only had one outfit option.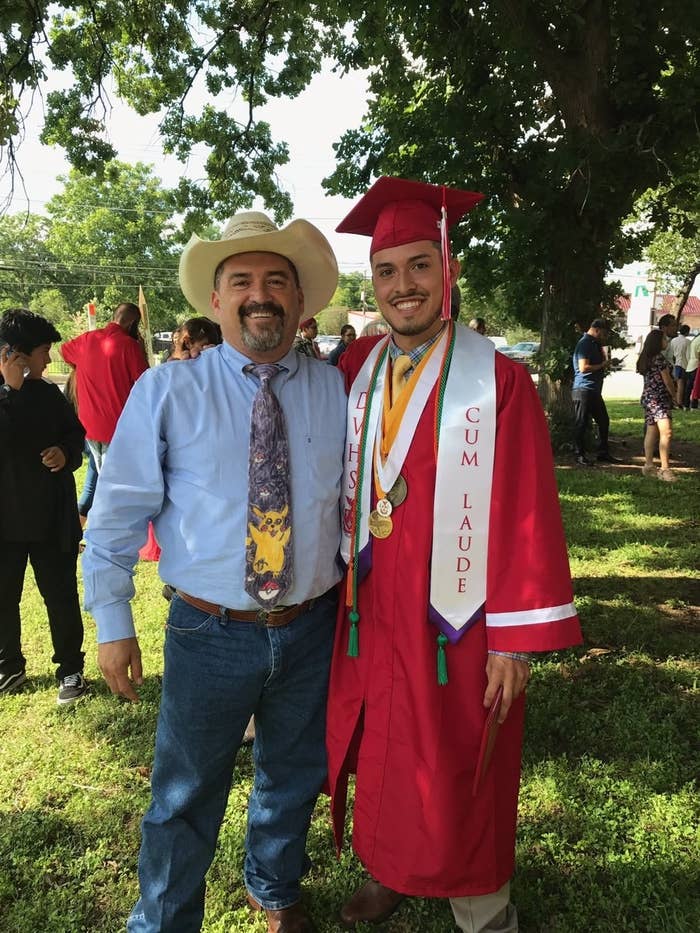 Dylan posted about the sweet gesture on Twitter, and people are seriously emotional about it.
Needless to say, there were a lot of tears.
And people think Robert is the best dad ever.
Dylan said he'd had an inkling his dad might break out the tie for his big day, but was so happy when he saw it.