Meet the cutest best friends there have ever been: these 2-year-old triplets and their garbage collectors.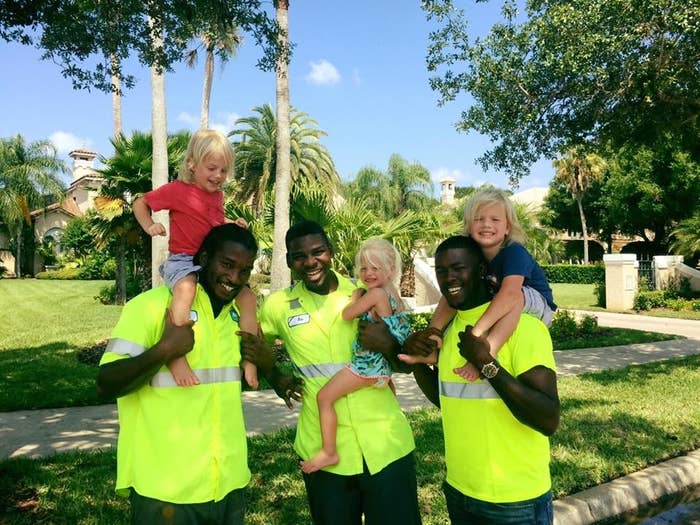 Sugalski posts videos of the besties on Facebook, and millions of people have watched them.
The crew became acquainted when the triplets, Holden, Heaton, and Wilder, were just 2 months old.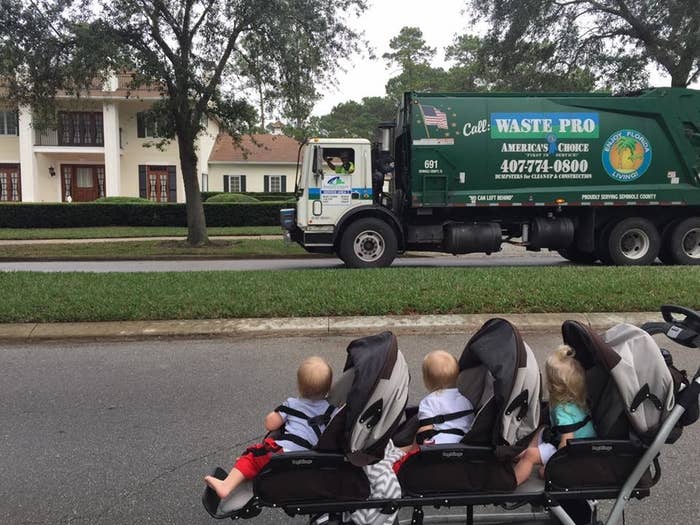 Even though they're only 2, the triplets know when "Garb Day" is and get excited for it every time.
"Lately, when the truck leaves and Chad's waving goodbye to them, Heaton sits at the edge of the driveway and he says, 'Come back,'" Sugalski said.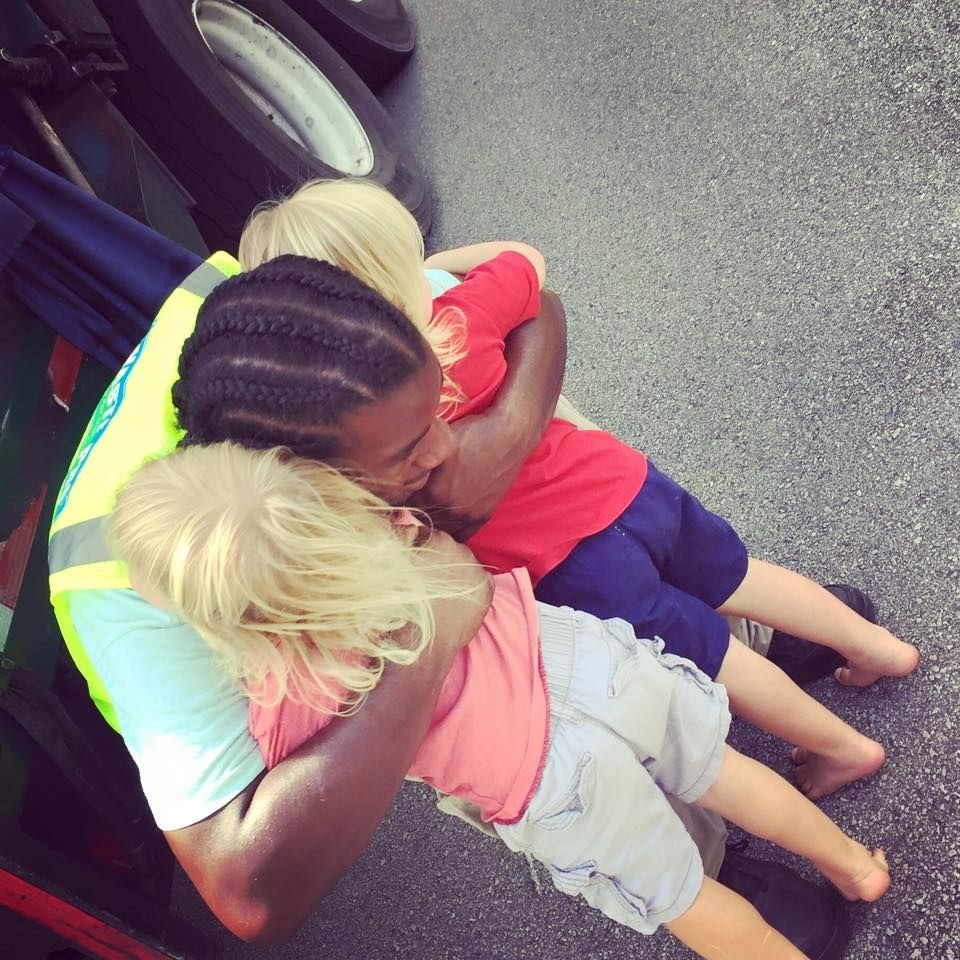 Black told BuzzFeed "it's hard to explain" how happy the triplets make him.