The 6-Year-Old Girl Who Was Recorded Crying For Help After Being Separated At The Border Was Just Reunited With Her Mom
Alison Jimena became the voice of the fight to reunify families when she was recorded begging to call her aunt.
The 6-year-old girl who was recorded crying for help after being separated from her family at the US–Mexico border was reunited with her mom Friday morning.
The voice of Alison Jimena Valencia Madrid was heard by countless people after ProPublica published a secret recording of children sobbing and screaming for their parents after being separated at the southern border.
In the recording, Alison Jimena, who is from El Salvador, could be heard begging to call her aunt and even reciting her phone number, which she had memorized.
"My mommy says that I'll go with my aunt and that she'll come to pick me up there as quickly as possible," Alison Jimena says in Spanish in the recording.
The audio became an emotional rallying cry for critics of the Trump administration's harsh family separation policy, which has resulted in close to 3,000 children being separated from their parents.
On Friday, Alison Jimena was reunited with her mother, Cindy Madrid, after a month apart.
Madrid had been held at a detention facility in South Texas until her release Wednesday, while Alison Jimena had been staying at a shelter in Phoenix, ProPublica reported.
Thursday evening, Alison Jimena was flown from Phoenix to Houston, and Madrid and her lawyer drove about six hours to greet her. At the airport, they reunited, and left together around 3 a.m. Friday.
In an earlier interview with ProPublica about how it would feel to reunite with Alison Jimena, Madrid said, "I'll be the happiest woman in the world. It's been very painful to be apart."
At a press conference in Houston on Friday, Alison Jimena said through a translator that she was "so happy" when she saw her mother again at the airport.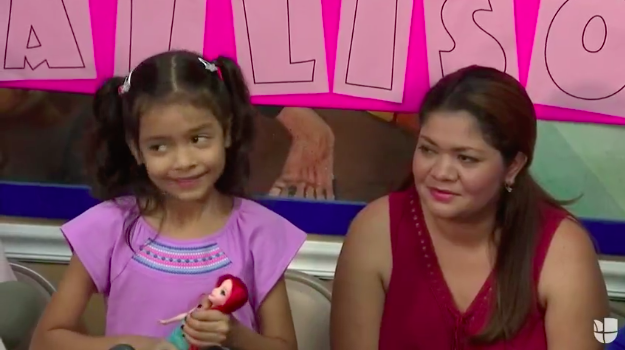 Playing with a Little Mermaid doll and frequently resting her head on her mother's shoulder, the 6-year-old said she "missed her mother" during the month they were separated.
Madrid said she's "very thankful" to the person who leaked the recording and that she's "so proud of my daughter" for becoming the voice of the fight to reunify families.
"The only reason we're here is to get a better life," said Madrid.
A lawyer for Madrid said the mother and daughter will be seeking asylum. Meanwhile, they'll be staying with Madrid's sister in Houston.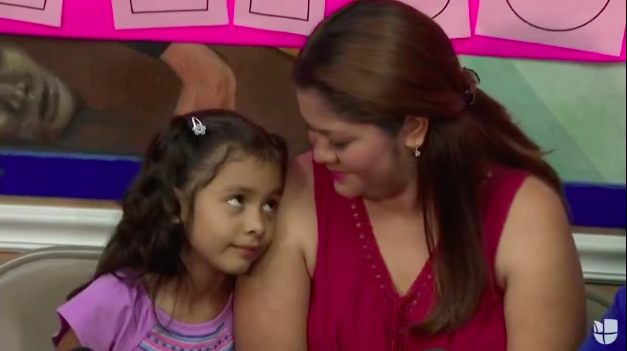 When asked if she had anything to say to the other children still separated from their parents, Alison Jimena said she believes "they're going to have a happy ending."
"Be patient that there is something good coming," she said.