A contractor got trapped inside an ATM in Corpus Christi, Texas, on Wednesday, and was rescued after slipping notes out of the receipt slot begging for help.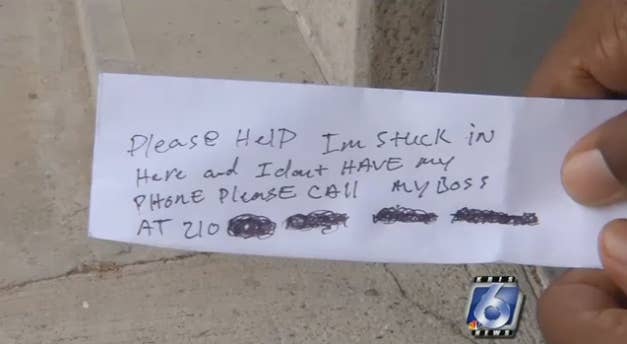 The contractor was changing a lock in a room attached to the ATM and got locked inside, a Corpus Christi Police spokesperson told BuzzFeed News. To make matters worse, he'd left his cell phone in his truck.
Desperate for help, he pushed notes out of the receipt slot to ATM customers.
"Please help," read one such note. "I'm stuck in here and I don't have my phone. Please call my boss at [phone number]."
Unfortunately, the man (who police did not identify) wound up stuck there for three hours, pushing through a number of notes before anyone took them seriously.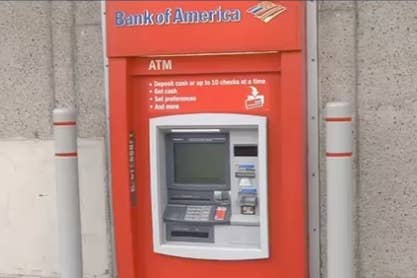 Corpus Christi Police Senior Officer Richard Olden told local NBC affiliate KRISTV that his team also thought it had to be a prank at first — until they heard his voice inside the ATM.
"We come out here, and sure enough we can hear a little voice coming from the machine. So we are thinking this is a joke. It's got to be a joke," Olden said.
Police officers kicked down a door and rescued the man, who did not seek medical attention or file a police report.
"Everyone is okay, but you will never see this in your life, that somebody was stuck in the ATM," Olden said. "It was just crazy."