A man who allegedly stole a pot of meatballs out of a homeowner's garage Monday in Hazleton Township, Pennsylvania, was caught red-handed — and red-faced and red-clothed — by police.
After he was spotted at the scene covered in tomato sauce — and the homeowner noticed his meatballs had mysteriously gone missing — Leahman Glenn Robert Potter, 48, was arrested at his home in a neighboring town, police told the Hazleton Standard Speaker.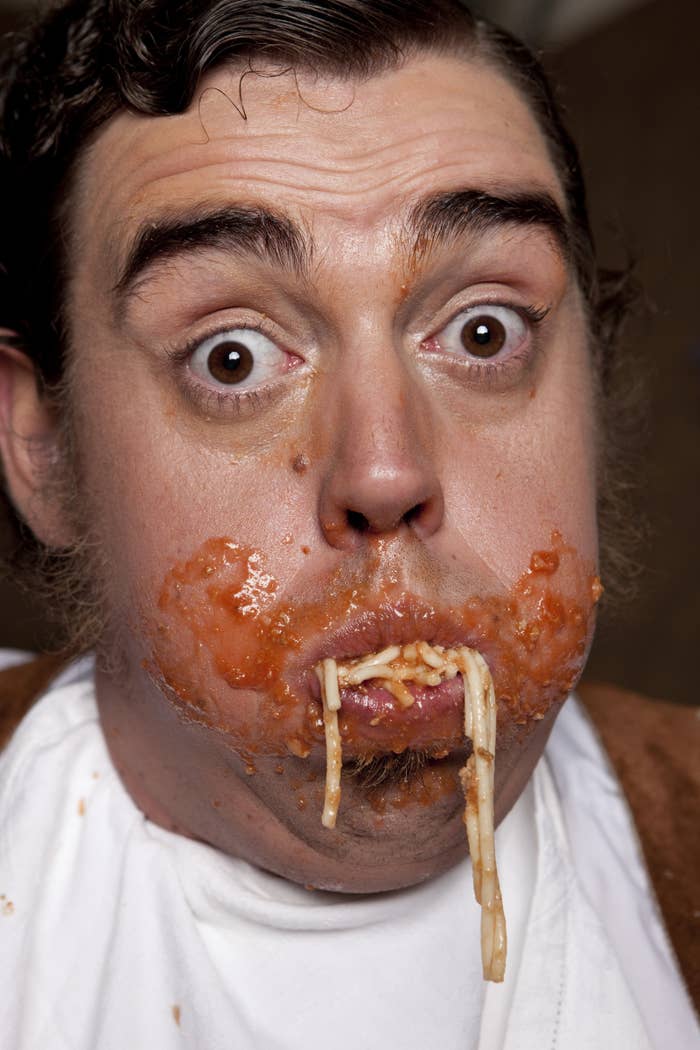 Police reportedly later found the pot abandoned on the street, according to the Associated Press.
Potter has been charged with burglary, trespass, and theft, and was wanted on a warrant for failing to appear.
In lieu of $25,000 bail, he was sent to Luzerne County Prison.
Police did not immediately respond to a request for comment by BuzzFeed News.