In the aftermath of the US presidential election, people are wearing safety pins as a symbol of solidarity with people of color, immigrants, LGBTQ people, religious minorities, and others facing targeted violence.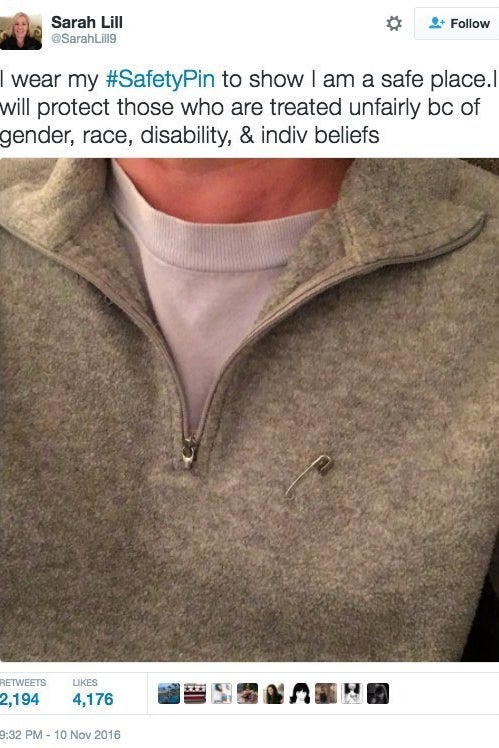 The movement got it's start after the successful Brexit campaign in the UK, when many immigrants and refugees faced an uptick in racist attacks.
Now, thousands of people are wearing safety pins and sharing photos of it on social media.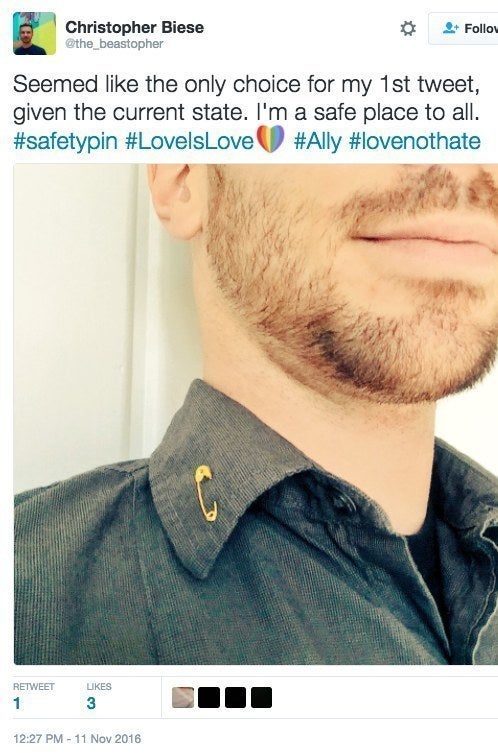 Many are also sharing what the pin symbolizes to them.
However, many people are saying that wearing a safety pin is an empty gesture if it's not accompanied by action.
And quite a few are calling it "slacktivism" and "performative."
Others are noting that it appears that the vast majority of people posting about wearing safety pins are white.