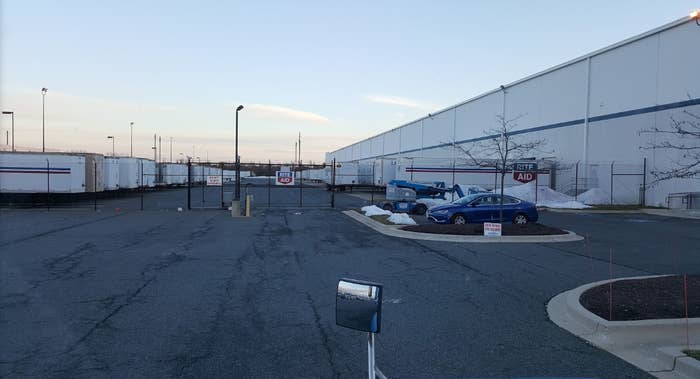 A shooting at a Rite Aid distribution center in Aberdeen, Maryland, on Thursday left three people dead and four others wounded, the Harford County sheriff said. The shooter also died of a self-inflicted gunshot wound.
The Harford County Sheriff's Office received a report that shots had been fired at 9:06 a.m., Sheriff Jeffrey R. Gahler said at a news conference.
The lone shooter, identified by the sheriff's office as Snochia Moseley, used a handgun and died of a self-inflicted gunshot wound after being taken into custody, the sheriff's office later tweeted. Moseley was a 26-year-old temporary employee at the distribution center and reported for work at 9 a.m.
No shots were fired by law enforcement, Gahler added.
Gahler thanked all the "fellow first responders" who were "on the scene within minutes," which included the FBI and several local police departments.
"When something like this happens, you can't have enough police, you can't have them fast enough," he said.
Gahler asked the public to "keep the victims of today's tragic event in your thoughts and prayers."
Victims were sent to multiple local hospitals, Gahler said.
In a press conference at Johns Hopkins Bayview Medical Center, Trauma Medical Director Raymond Fang said they were treating four people for gunshot wounds, some of whom required surgery. Three are expected to survive, according to the sheriff's office.
Maryland Gov. Larry Hogan said his office is "ready to offer any support" and that his "prayers are with all those impacted."