At a CNN town hall Thursday night, a longtime Republican cancer survivor told Paul Ryan that he "would be dead" without Obama.
"Then, at 49, I was given six weeks to live with a very curable type of cancer," he said.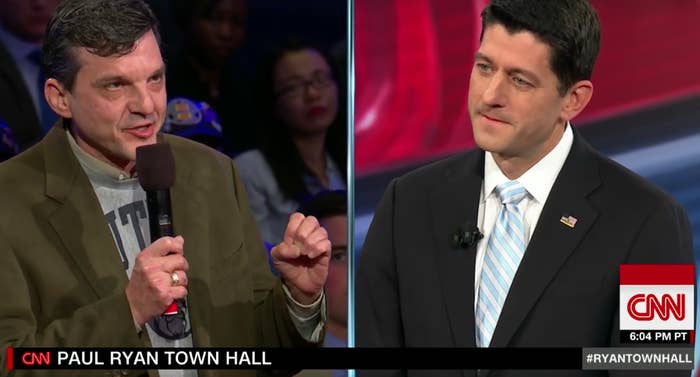 Jeans said he "offered three times the cost of my treatment, which was rejected."
"They required an insurance card," he said. "Thanks to the Affordable Care Act, I'm standing here today alive."
"Being both a small-business person and someone with preexisting conditions, I rely on the Affordable Care Act to be able to purchase my own insurance," he said. "Why would you repeal the Affordable Care Act without a replacement?"
Speaker Ryan told Jeans, "We wouldn't do that, we want to replace it with something better."
"First of all, I'm glad you're standing here," Ryan then said. "I mean, really, seriously."
At this point, Jeans interjected to thank Obama for his work on health care reform: "I want to thank President Obama from the bottom of my heart, because I would be dead if it weren't for him."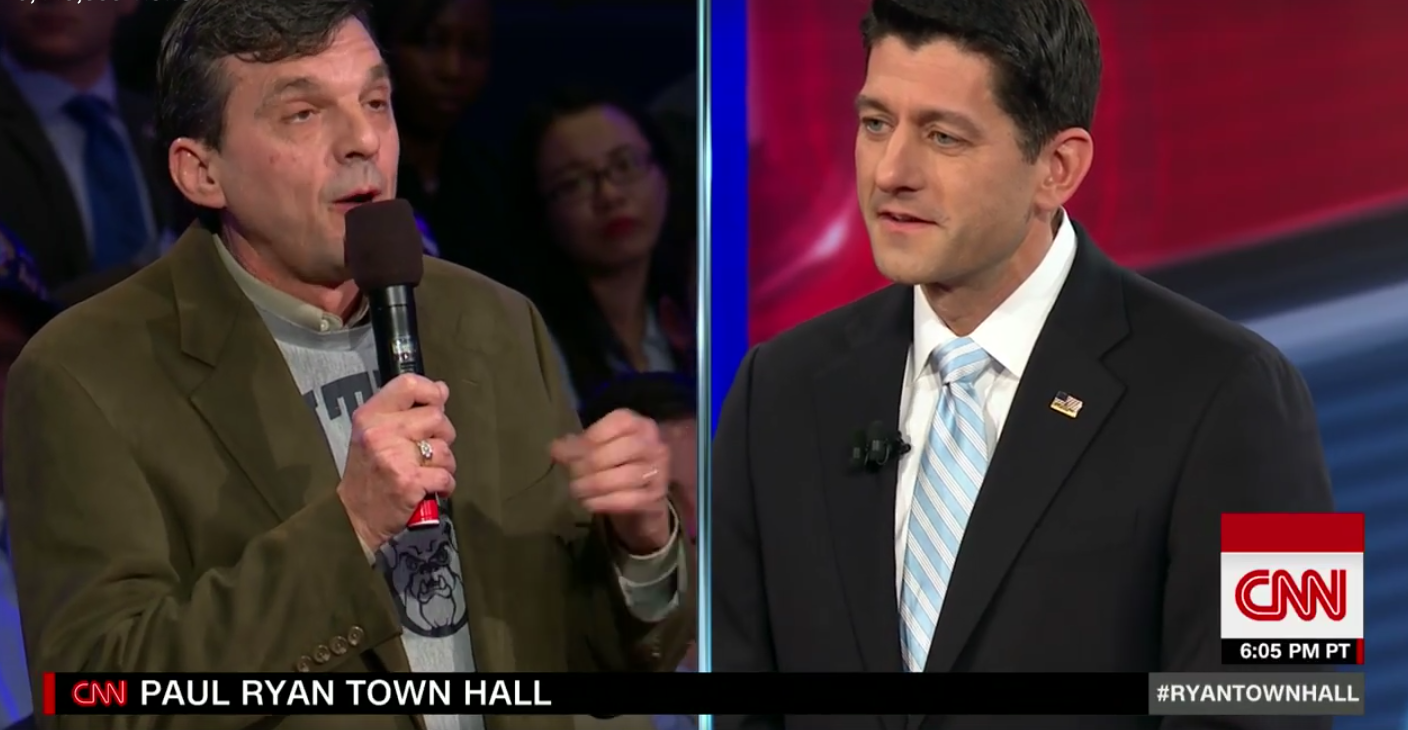 When reached by BuzzFeed News to comment on the moment, a spokesperson for Speaker Ryan's office responded, "The speaker directly answered the question. That was our statement and should serve as your answer."