If you went on the internet at all in June, you've probably seen this truly iconic video:
Well, our girl Carly performed at the Outside Lands music festival in San Francisco on Friday...and this happened.
Kanemura made a surprise guest appearance — during "Cut to the Feeling," of course — and performed his signature dance live onstage.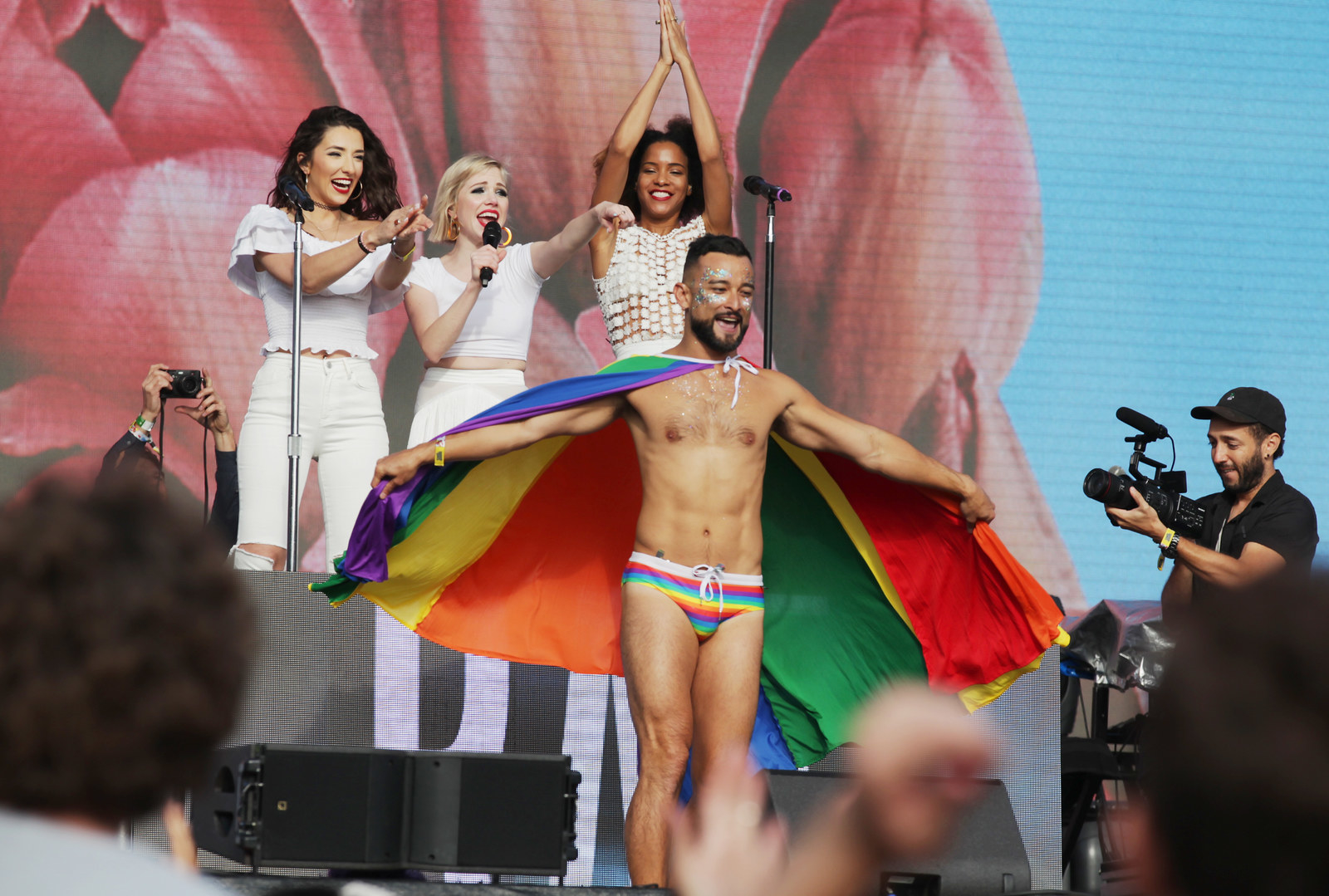 And it was beautiful.
People are E•MO•TIONal about it. It actually happened!!!
And everyone's praising Kanemura for the incredible performance.
"This is the future liberals want."
On Instagram, Kanemura thanked Carly Rae Jepsen for "THE BEST #CutToTheFeelingFriday EVERRRRRRR!!!! 🤗❤️🌈"
"This is me instagramming from my grave," Kanemura wrote.
Kanemura and a spokesperson for Jepsen did not immediately respond to a request for comment.
CRJ has been making all the memes come true lately. Just last week during her Lollapalooza show, she brandished an inflatable sword, finally fulfilling the long-circulating "petition to give Carly Rae Jepsen a sword."
"Oh yeah, a sword!" she proclaimed, while raising the sword in the air.