It's Nov. 1! That means Halloween is over, Christmas is coming, and it's finally the most wonderful time of the year: the time when people get super pissed off about Starbucks holiday cups.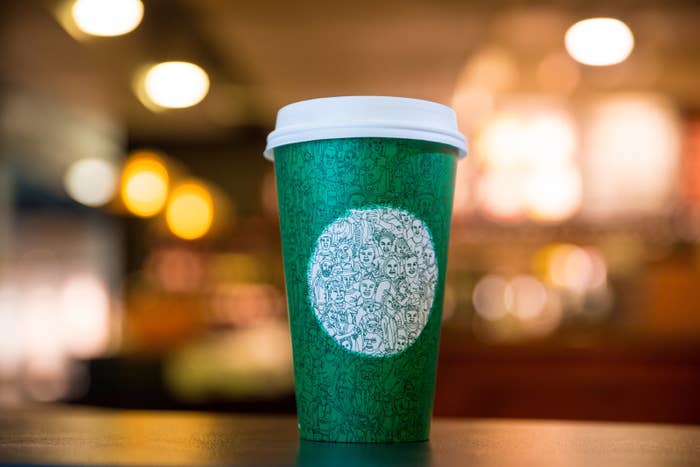 On Tuesday, Starbucks announced a new limited-edition cup featuring a "mosaic of more than a hundred people drawn in one continuous stroke." As you may have noticed, it's green, unlike the traditional "red cups" the coffee company serves every year around the holidays.
There was literally no mention of the green cups being for Christmas, but people assumed they were and got reeeeally offended.
Others went as far as accusing the company of "political brainwashing" and threatening to boycott.
Not everyone's mad, though. Some people are just sitting back and enjoying the "war on Christmas" outrage.
This isn't the first time people have been offended by Starbucks cups not being Christmasy enough.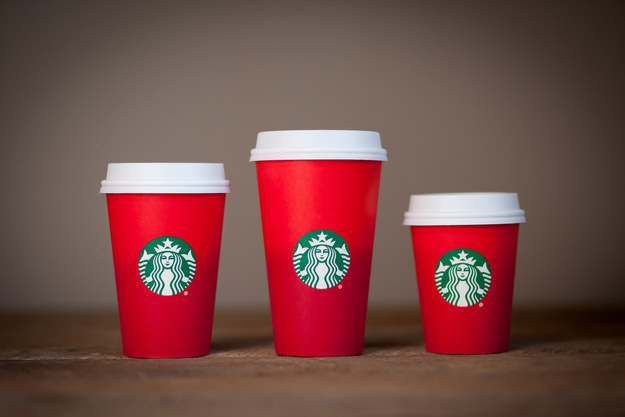 But they may not be mad for long. A leaked photo, which was posted on Reddit on Thursday, appears to show what this year's holiday cups will look like.